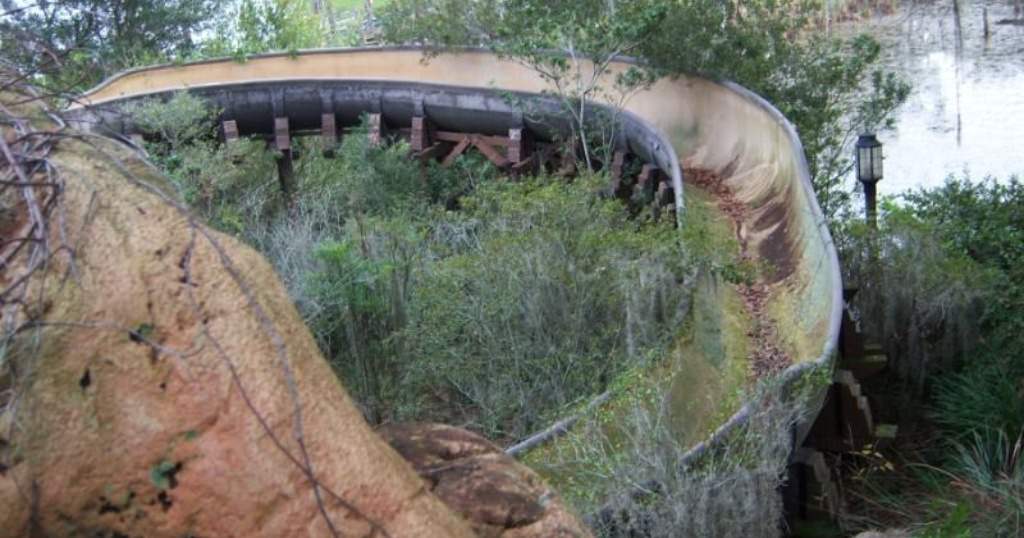 If you've visited Walt Disney World for some years now, you may remember many of the classic attractions that you enjoyed as a child. Today I'm going to take a trip down memory lane to discover some of the Disney attractions that are no longer around, so join me.
Some of the places I am going to mention are still around, but if you venture out like other urban explorers you will be considered trespassing. That could result in a lifetime ban from Disney World and never hugging Mickey Mouse again.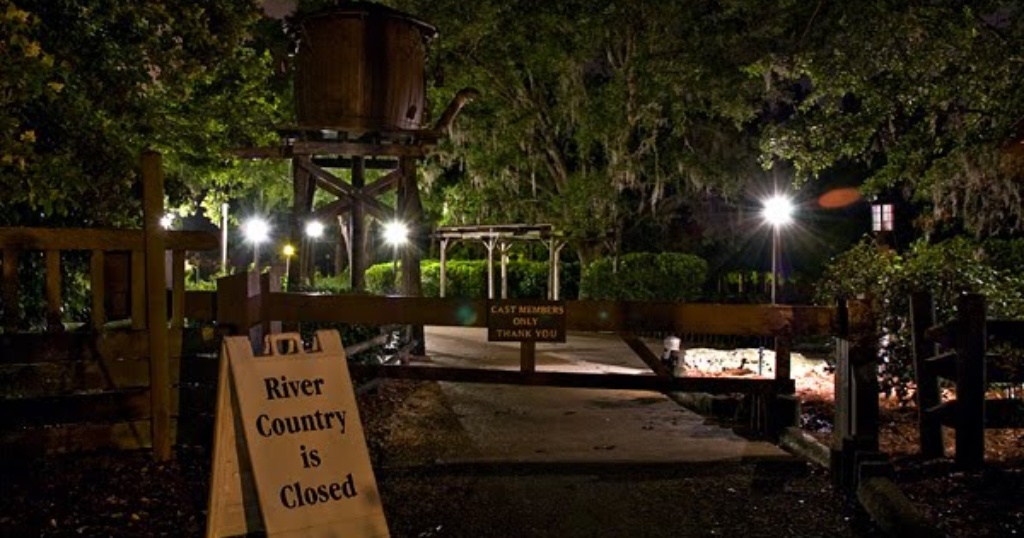 Think I'm joking? Folks like Adam the Woo, a famous YouTube blogger was banned
What Disney Resort was Abandoned?
Over the years, Disney has given up on many of its projects. You may even be surprised to learn that Disney's Pop Century Resort was originally going to spread over to the other side of the lake, where Disney's Art of Animation Resort now lies. The Legendary Years was the name of this section, which was meant to cover the '00s to the '40s.
Thankfully they gave up on the original plan and went with what we now know as the Art of Animation resort.
Disney's River Country
One of the most discussed areas that is now abandoned at Walt Disney World is River Country. In fact, if you look at YouTube, you'll find some fascinating videos showing what this site has become. This was the resort's first water park, using fresh water from Bay Lake near the Magic Kingdom.
It was filtered and cleaned to make it safe for use on the attractions. Unfortunately, when the other water parks opened in the local area, they just couldn't keep up with the competition and closed in 2001.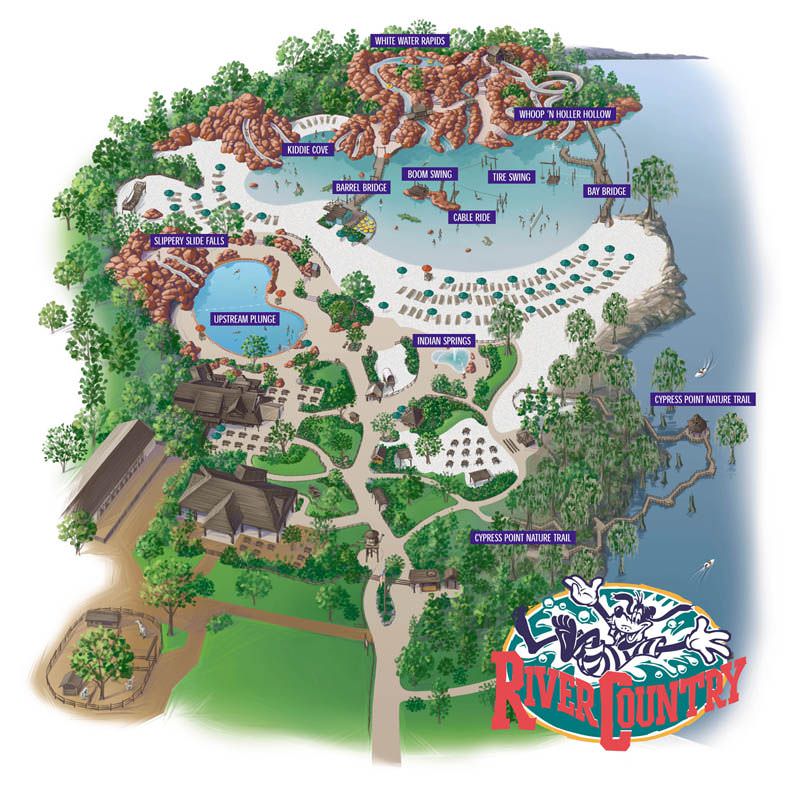 This site was going to be used for the new Reflections – A Disney Lakeside Lodge, but unfortunately, this project was canceled due to the pandemic.
Disney Discovery Island
Located in the middle of Bay Lake in the Magic Kingdom park area was Discovery Island. This area was primarily a bird sanctuary and was offered as a separately ticketed site. Here you could see alligators, rabbits, deer, flamingos, swans, and many species of birds.
With the addition of Disney's Animal Kingdom, the company closed this site in 1999 and relocated some of the animals to the new theme park. However, it's another site that has remained abandoned and has always intrigued local explorers.
Lake Buena Vista Airport
Now serving as parking and storage for the company, the Lake Buena Vista Airport was also known as the Walt Disney World Airport during the time it was in operation. This small airport offered convenient access for people working on the site but hasn't been used for over 20 years at this point as an airport.
Disney uses the former airport as a storage area. The airport was never meant for the large airplanes
Nara Dreamland
Inspired by Disneyland, this Japanese theme park closed in 2006. Located in Osaka, Japan, it had many influences from Disney's parks, such as the Matterhorn.
Now let's talk about some of the attractions that have gone away to make room for new attractions with all sorts of Disney characters.
Splash Mountain (1989-2023)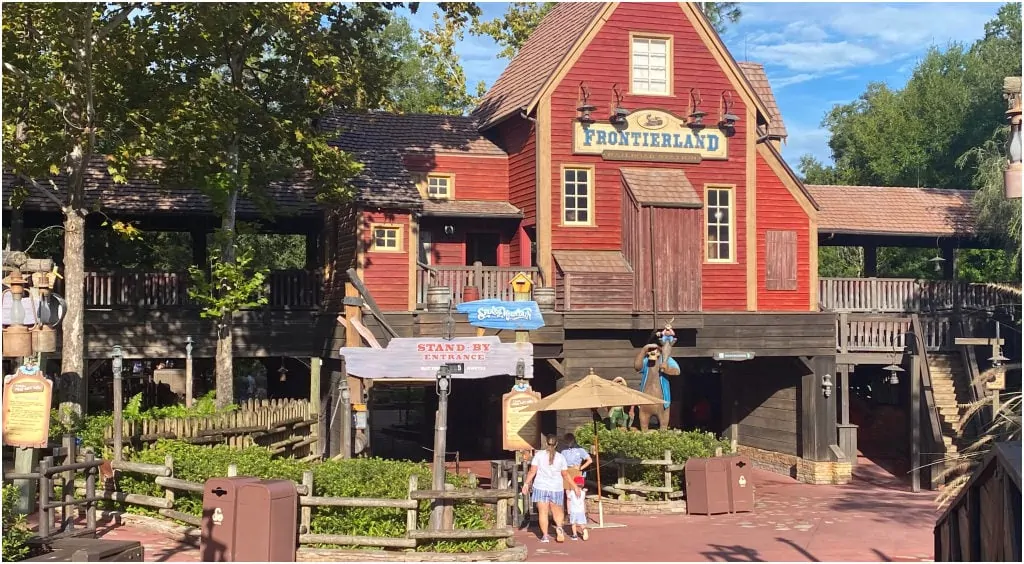 Technically this Florida/California attraction isn't being abandoned, it's undergoing a retheme. Instead of being based loosely on the movie Song of the South, it is being reimagined with the theme being named Tiana's Bayou Adventure. The new attraction is scheduled to reopen in late 2024.
Horizons (1983 – 1999)
If you speak to long-time EPCOT visitors from the 1980s, one attraction that is mentioned over and over again is Horizons. This attraction opened in 1983, just one year after the theme park itself opened to the public. The 15-minute long ride took you on a journey in a suspended vehicle showcasing scenes of the 21st century and predicting what future technology might enter our world.
ExtraTERRORestrial Alien Encounter (1994 – 2003)
Based in the Magic Kingdom, the ExtraTERRORestrial Alien Encounter terrified many of its younger visitors. It was closed shortly after its opening for adjustments due to complaints from many guests. While it stayed around until 2003, it was ultimately replaced by Stitch's Great Escape.
It's been rumored that Stitch's Great Escape has been on the chopping block for many years now. In recent years it's been used during special events like Mickey's Not So Scary Halloween Party as a spot to hang out candy.
The Great Movie Ride (1989 – 2017)
One of the most beloved attractions to ever live in Disney's Hollywood Studios was The Great Movie Ride. It was housed in the building that is now home to Mickey & Minnie's Runaway Railway in the building that is designed to look like the TCL Chinese Theatre.
This ride took visitors on a journey through the history of cinema, with a mixture of live actors and scenes from movies such as Indiana Jones and The Wizard of Oz. It was certainly a little dated when it closed in 2017 but was a classic attraction celebrating the movie-making industry.
World of Motion (1982 – 1996)
With the aim of predicting what cars of the future would look like, World of Motion was another popular ride that operated for over a decade in EPCOT. With the introduction of more modern attractions, it was time to replace this ride and get ready to welcome Test Track to the park.
Body Wars (1989 – 2007)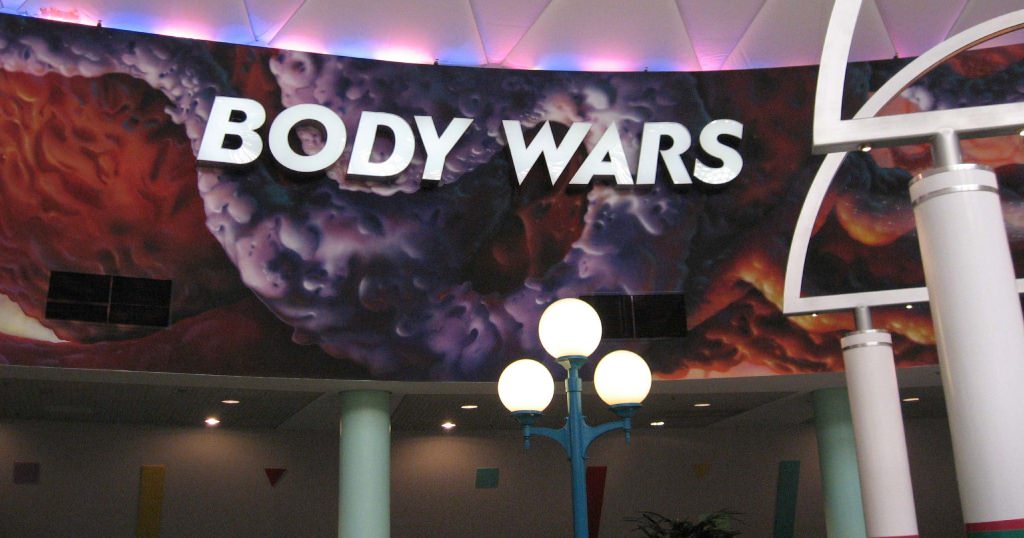 EPCOT's Wonders of Life pavilion was home to Body Wars. This area focused on attractions that were related to health and fitness, and this motion simulator ride took you on a journey through the human bloodstream.
The ride managed to remain fairly popular until its last few years when it had to compete with Star Tours at Disney's Hollywood Studios and the technology started to appear outdated.
The Timekeeper (1994 – 2006)
Located in the building that now houses the Monsters, Inc. Laugh Floor in the Magic Kingdom, The Timekeeper was a Circle-Vision 360° film. It introduced you to a robot called the Timekeeper who welcomed guests to travel through time together. It ultimately closed in 2006 to make room for the current attraction this pavilion is home to.
Journey Into Imagination (1983 – 1998)
While it still remains in the form of Journey Into Imagination with Figment, the previous incarnation of the ride was a cult classic with Disney fans. Dreamfinder was a popular character in this ride and fans were saddened to see it close in 1998 for a major refurbishment.
The Studio Backlot Tour (1989 – 2014)
Opening at the same time as the Disney-MGM Studios theme park in 1989, this attraction was a highlight of anyone's visit to the park. It took visitors on a 30-minute journey to see what goes on behind the scenes of a film studio.
The attraction was ideal for visitors of all ages and had a thrilling catastrophe scene to keep teenagers and kids entertained. Sadly, the park closed this attraction in 2014 and never attempted to update or reopen it.
America Sings (1974 – 1988)
America Sings was based in Disneyland in Anaheim for many years and featured a quirky cast of animals singing songs from the country's history. While the audio animatronics were quite impressive for the time, the decline in popularity of the attraction soon led to its closing.
Dreamflight (1989 – 1998)
The Magic Kingdom's Tomorrowland has undergone a lot of changes throughout the years, with another of its previous attractions being Dreamflight. Sponsored by Delta Airlines for some time, this was one of a few airline-inspired attractions this park was home to over the years. It showed visitors the history of flight and also inspired travelers to learn more about the future of this industry.
After it was renamed to Take Flight for the final two years of its life, it was closed to make space for Buzz Lightyear's Space Ranger Spin.
Adventurers Club (1989 – 2008)
Outside of the theme parks, one of the most popular entertainment offerings that is dearly missed by adult Disney fans was the Adventurers Club at Pleasure Island. This interactive show and bar had a unique cast of characters who are still referenced to this day in various attractions and exhibits within the theme parks.
3D Movies (Various)
Over the years, we've seen many changes to the 3D movie line-up in the theme parks around the world, including Disneyland California and Hong Kong Disneyland. One of the most popular ones was Honey, I Shrunk the Audience, which thrilled kids and adults alike. While we can all agree there are some great 3D shows on offer now in the parks, some of the stories and special effects were certainly ahead of their time.
Rocket Rods (1998 – 2000)
In Disneyland California, the park aimed to relaunch Tomorrowland in 1998 with Rocket Rods as its signature attraction. This ride reached thrilling high speeds but only lasted a couple of years and was themed around a futuristic drag race and transit system.
Videopolis (1985 – 1989)
Both Disneyland and Walt Disney World had this attraction for a short time, which was a dance club aimed at teens and younger guests. The Orlando attraction was called Videopolis East and offered a huge dance floor, DJs, live bands, and screens showing music videos. For a few years, it was a great way for the younger crowd to let off some steam at the end of a busy day in the theme parks.
Maelstrom (1988 – 2014)
In the Norway Pavilion at EPCOT, Maelstrom was the signature attraction for many years. This attraction has now morphed into Frozen Ever After, but it was previously an adventure on dragonhead ships that took you through the waters of Norway.
The 28-foot drop that's still present was a highlight of the ride and the attraction helped to educate guests in an interactive manner about this European country.
Well, that's all of the resorts, Disney World attractions, and an abandoned park that Disney just gave up on for one reason or another. Some I'm nostalgic for, others I'm excited for the new things that replaced the old. I was sad the railroad was closed for multiple years, but now you can ride it once more as you go under Tomorrowland's newest high-speed thrill ride.
Many of these attractions are still fondly remembered by visitors to the parks who were lucky enough to experience them. While Walt Disney always encouraged his Imagineers to keep moving forward, these attractions certainly led the way for the rides and experiences we all enjoy at Walt Disney World to this day.
I get the need to close rides down, but don't you wish they could take away Small World and give us something else with a song that won't get stuck in your head all day?