A toddler at any theme park can be especially difficult. We will be discussing the in's and out's of having toddlers at EPCOT, the best rides and attractions to visit, and much more!
Interested in toddlers at Animal Kingdom? Click the link to read more about it!
Also Read: Is Animal Kingdom Good For Toddlers
What age is best for EPCOT?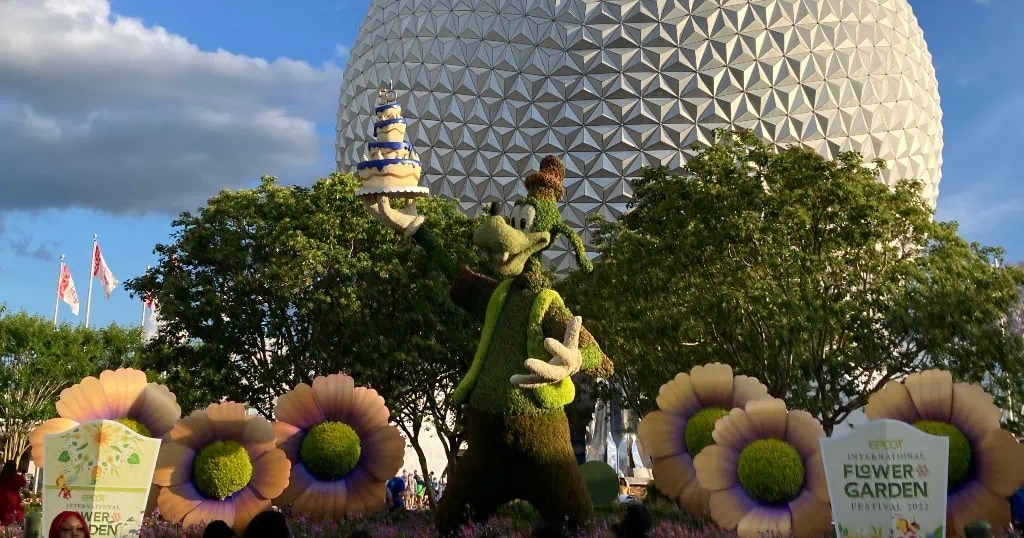 EPCOT is a park designed to celebrate all the different countries of the world. When you walk through the park, you don't see rides and attractions like the other parks. You are immersed in small areas that are built to look like specific countries. In each "country" you can taste popular foods and enjoy their local drinks.
Many people over the age of 21 come to EPCOT to "drink around the world" which basically just means they grab a drink from each of the countries. Because of this well-known tradition, many people would think that EPCOT is built just for adults but this is false! There are actually a lot of great options for toddlers and kids at EPCOT. Seven of the rides at EPCOT have no height requirement which is perfect for the little ones.
Some of the rides and attractions are inside buildings or hidden away from the main areas so it's important to have a plan here, especially with your toddlers/children!
What can a two year old do at EPCOT?
With seven attractions without height requirements, there is so much for toddlers to do at EPCOT. Here are the seven attractions:
Frozen Ever After
Journey into Imagination with Figment
Gran Fiesta Tour
Besides rides, there are also some restaurants that are great for toddlers. One of these is Space 220.
Space 220 is a brand new restaurant in EPCOT and is such a cool experience even for adults. Guests hop into an elevator that simulates being taken up into outer space. Just this part itself is an immersive experience and really feels like you are zooming up to space!
While you are in the restaurant, there are "windows" (which are actually screens) that simulate outer space. It really feels like you are eating on the International Space Station! They have different things that float around the screens such as astronauts and even a space dog.
Toddlers and kids are very entertained looking to see what they can find in outer space. This is a must do! Reservations are difficult to get right now due to it being so new, so if this is something you're interested in check the Disney World Experience app for a reservation.
Coral Reef is another restaurant that toddlers love at EPCOT. It is located in the aquarium section of the park where you find the Finding Nemo ride. The restaurant itself is an aquarium and tables are set up to face large aquariums full of fish. Toddlers and kids love to watch all the fish swim by as they are enjoying their food!
Read More: The Guide to Rides in EPCOT
If your toddler is up late enough you can watch the nighttime firework display IllumiNations. This takes place around 9:30 or 10:30 depending on the day and season. Check out the Disney World Experience app for up to date times for fireworks. They play music during the show as well to keep guests immersed in the experience. You can see the fireworks over the lake and is a great way to end your day!
Read More: Best Places To Watch Harmonious Fireworks In Epcot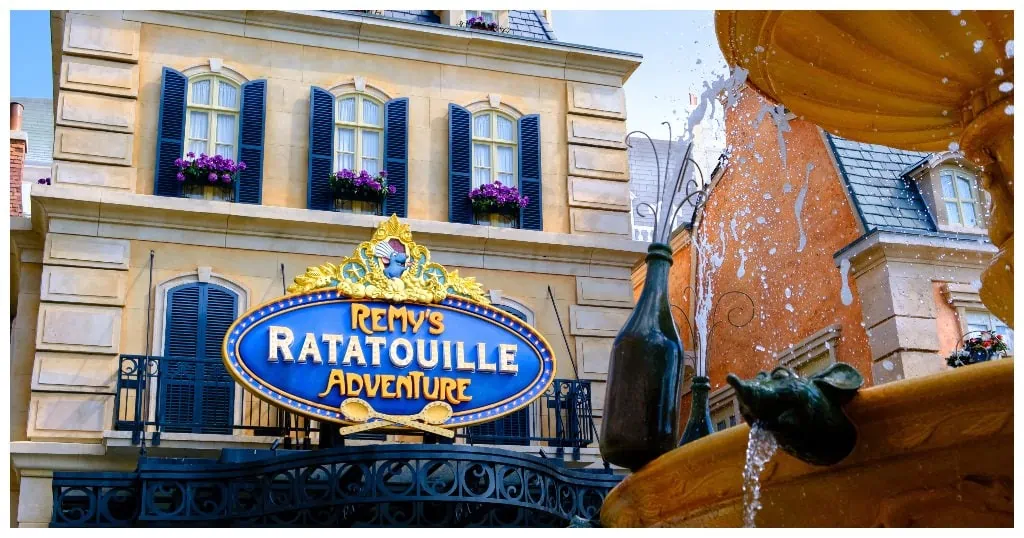 Hollywood Studios Vs. EPCOT for toddlers
Deciding between which park to take your toddler to? Let's dive deeper into Hollywood Studios and EPCOT for toddlers.
The biggest difference between EPCOT and Hollywood Studios with a toddler is the fact that Hollywood Studios has designated areas designed for kids and toddlers. For example, Toy Story Land is a great immersive area that looks like you are toy inside of a toy box. Although EPCOT has rides for kids, they don't have a part of the world showcase that is especially designed for kids.
Only two rides at Hollywood Studios have no height requirement. Compared to EPCOT that has seven rides with no height requirement, this is important to know when planning your day. Hollywood Studios does have more shows and attractions to go to compared to EPCOT though such as Lightning McQueen's Racing Academy and the Frozen Sing Along. It really depends on your family's preferences and needs to decide which park would be best in terms of rides and attractions.
The two rides at Hollywood Studios that have no height requirement are:
Mickey and Minnie's Runaway Railroad
Toy Story Mania
Mickey and Minnie's Runaway Railroad is one of the new additions to the park and is located in the theater where the Great Movie Ride used to be. This is also the first ride in all of the Disney Parks that features Mickey Mouse! If your toddler or child loves Mickey or Minnie this might be a great ride for them.
Toy Story Mania predates the new Toy Story Land but is still a great option for the little ones. It is a carnival ride simulator and each guest has a pull "shooter" that shoots virtual discs. The ride keeps score for you and it is so much for all ages! Toddlers will love feeling like they're shooting the discs onto the screen. And who doesn't love a carnival game!
Disney recently opened up Star Wars: Galaxy's Edge in Hollywood Studios. This area of the park is secluded from the rest of the park and really simulates being on a planet in the Star Wars movies. Toddlers will love the interactive experiences all through this area such as Chewbacca making an appearance, storm troopers marching, and even a Jedi show. They also have a huge Millennium Falcon that is impressive to all ages! Toddlers would even enjoy making their own light saber here.
In comparison to EPCOT, Hollywood Studios has more things to watch and see but EPCOT has more attractions that a toddler can go on. If you want some really awesome photos, I think Hollywood Studios is a great spot for the kids and even the whole family!
Read More: EPCOT Vs Magic Kingdom: Which Disney Park Is Best?