You might be doing a bunch of research before your trip to Disney World, including what to pack for your trip and what you plan to bring inside the parks. Many of us want to take advantage of Disney's long operating hours, which could mean 12+ hours at the parks in one day!
To be prepared for a full day out and about at Disney World, you might pack a bag with a poncho (for the unpredictable Florida weather), water bottle, hand sanitizer, sunglasses, sunscreen, snacks, a phone charger, wallet, keys, your phone, and whatever else will give you peace of mind for a day of adventure. Of course, you don't want to leave the park early due to forgetting something important in your hotel room. But, now you might be wondering what that peace of mind will cost you, because where will you put your bag when you are on a ride?
Can you take bags on rides in Disney World?
Don't worry; whether you are riding Spaceship Earth, Tower of Terror, Splash Mountain, Kilimanjaro Safaris, or any other ride, you can likely keep your bag with you. Disney allows you to bring your bag on all their rides, with few exceptions.
Disney allows bags no larger than 24" long x 15" wide x 18" high into their parks. In most cases, if you can stow it beside you or beneath you on a ride, you are good to go!
Keep in mind that the larger your bag is, the more difficult it will be to load and offload when getting in and out of rides. In this case, you may consider renting a locker, which we will discuss in more detail further below.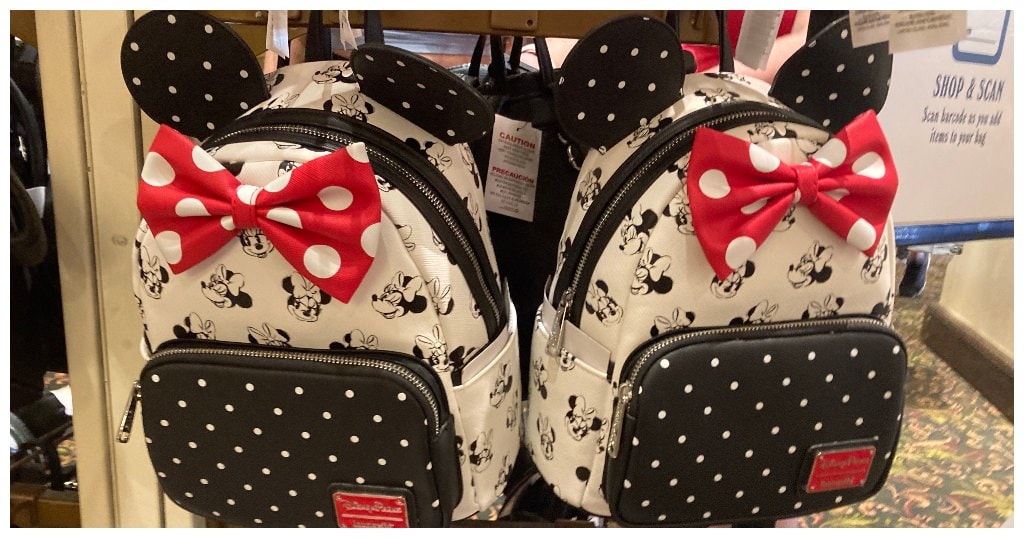 What Bags Can You Take on Disney Rides?
If your bag meets the sizing requirements to be permitted into Disney parks, you can likely take it with you onto the rides, whether it be a backpack, crossbody bag, tote bag, or something else.
There are some rides with cubbies to store your bag while you are on a ride, like Avatar Flight of Passage in Animal Kingdom or Soarin' Around the World in Epcot. Even thrill rides like Space Mountain and Rock 'n' Roller Coaster allow you to bring a bag onto the ride if you can secure it.
For example, Rock 'n' Roller Coaster has a harness that you pull over yourself to fasten yourself in your seat. The vehicle has a small pouch that is great for storing hats and Disney Ear Headbands, but larger bags such as backpacks can be placed by your feet. Just make sure to loop a strap through your leg to keep it secure while on the ride!
Can You Wear a Crossbody Bag on Rides at Disney?
Yes! You can wear crossbody bags on slow-moving rides at Disney. Rides that don't require any sort of restraint like a harness, lap bar, or seatbelt allow you to wear your crossbody bag instead of storing it in a cubby or on the floor in front of you.
Some examples of slow rides at Disney:
Tomorrowland Transit Authority People Mover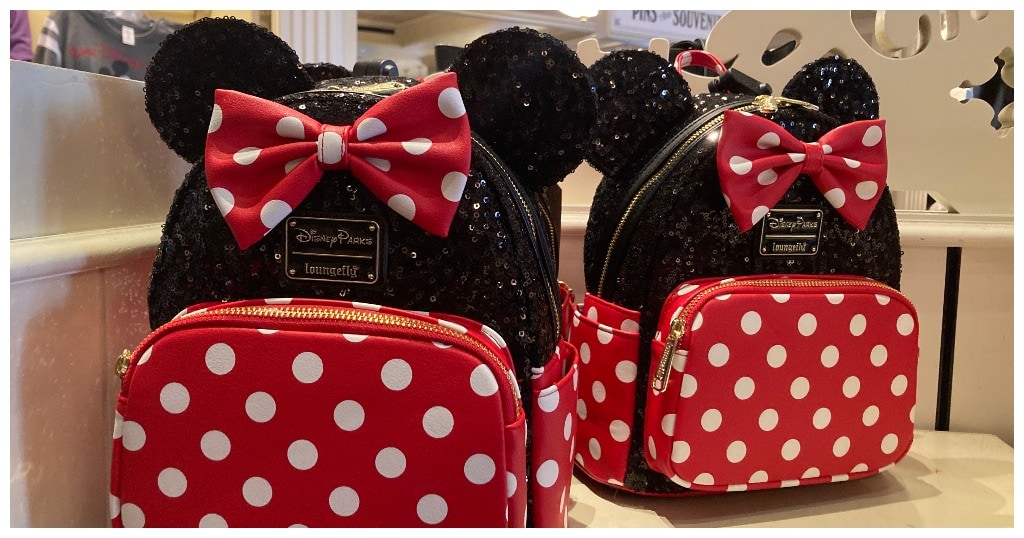 Where Do You Put Backpacks on Disney Rides?
It depends on the ride! Some rides have small pouches where you can place smaller bags, hats, or glasses. And some rides have large pouches or cubbies for you to put your backpack in. But most of the time, you will place your backpack by your feet. On slow rides like those listed above, you can also set your backpack on your lap or beside your seat.
What About Water Rides?
While you can take your bag with you on water rides, it is not advisable to do so if you have electronics or any other equipment that you want to keep dry. If you do decide to bring your bag on a water ride, consider placing your bag in a plastic bag or wrapping it in a poncho to keep it dry, or packing small waterproof baggies to put your electronics in within your bag. Find our favorite waterproof bags here.
Kali River Rapids at Animal Kingdom is the only ride with its own locker section at Disney. This is because you will likely leave the ride soaking wet. If you don't want the contents of your bag to be soaked through, consider renting a locker if you plan to ride Kali River Rapids. Small lockers are free for two hours. Large lockers are $4 for up to two hours.
Other rides where your bag might get wet:
Read More: Why Pirates of the Caribbean Is A Classic Attraction.
Exceptions to Disney's Bag Policy on Rides
If you decide to build a custom lightsaber at Savi's Workshop in Star Wars: Galaxy's Edge at Hollywood Studios, you'll then have a lightsaber measuring over three feet long, which you won't be able to store at your seat for certain thrill rides.
I have seen Cast Members hand out tickets to lightsaber owners while waiting in line for Rockin' Roller Coaster, a thrill ride with drops and fast turns. The tickets are for checking their lightsaber while they are on the ride. Guests fill out their ticket and hand it over to a Cast Member along with their lightsaber once it is their turn to ride. Their lightsaber is returned to them when they exit the ride.
Information About Locker Rentals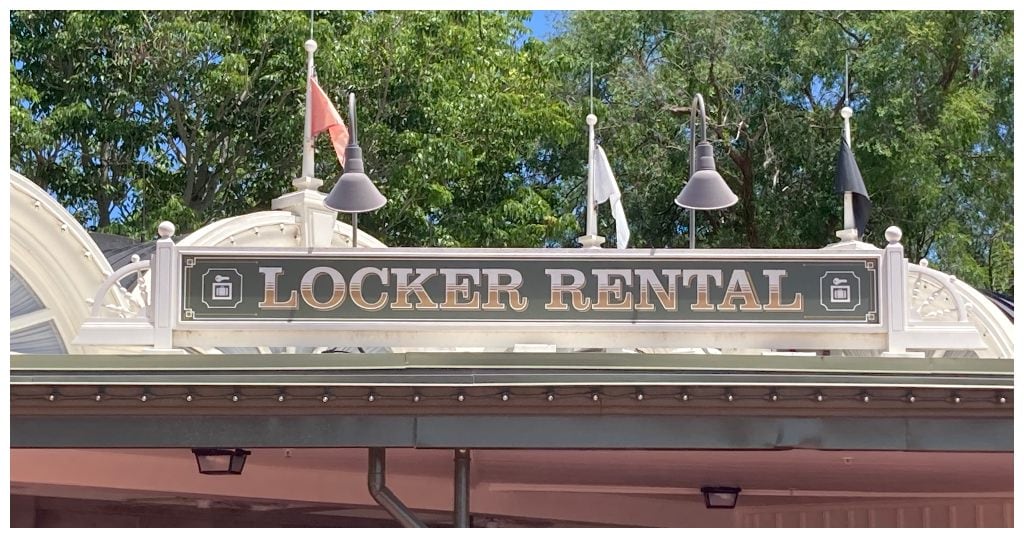 Depending on the size of your group and your bag(s), you may consider renting a locker. Each of the parks have small and large lockers you can rent for a fee. Magic Kingdom and Epcot also have jumbo-sized lockers you can rent.
Renting a locker might be an excellent option if you have packed a change of clothes and shoes that you will only need to access once during the day, or you want a place to store souvenirs you purchase throughout the day. However, lockers are not a great option if you plan on park hopping unless you will return to the park with the locker you are utilizing later in the day and won't need what is in it in the meantime.
Small lockers measure 12" x 10" x 17" and cost $10 per day.
Large lockers measure 15.5" x 13" x 17" and cost $12 per day.
Jumbo lockers measure 17" x 22" x 26" and cost $15 per day.
Each park has a limited number of lockers available, so please keep that in mind if you plan on renting one during your time at Disney.
If you're looking for a more in-depth look at locker rentals including some free lockers check out the article I wrote about Locker Rentals at Disney World.