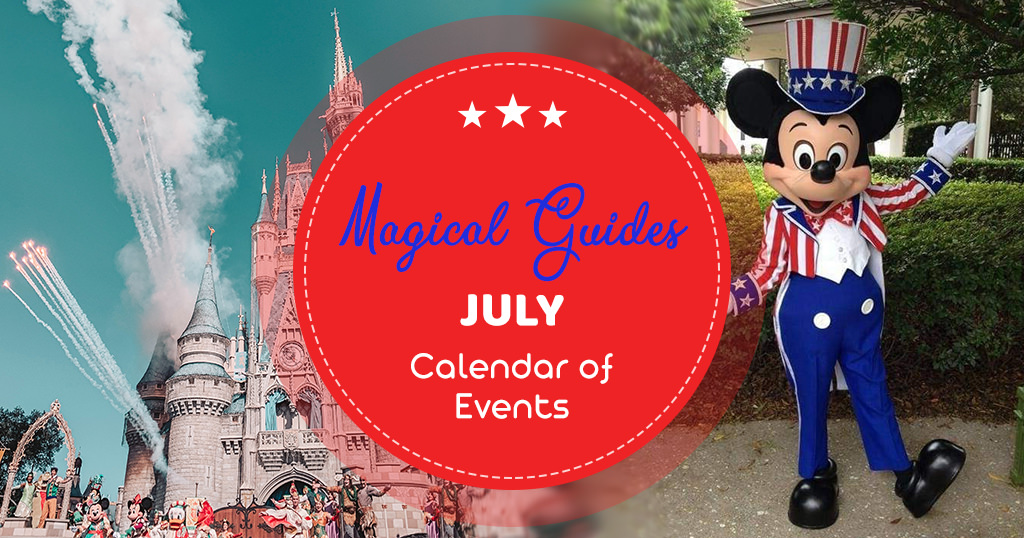 One of the most popular times of the year to bring your family to Walt Disney World is during the month of July. With kids off from school for the summer, there's no better time to head on a summer vacation.
4th July is one of the biggest celebrations of the year at the resort and draws in a huge number of both locals and visitors. July is also known for heat and humidity in Central Florida.
Keep reading to discover everything you need to know about planning a trip to Walt Disney World for July this year.
Is July A Good Time To Go To Disney World?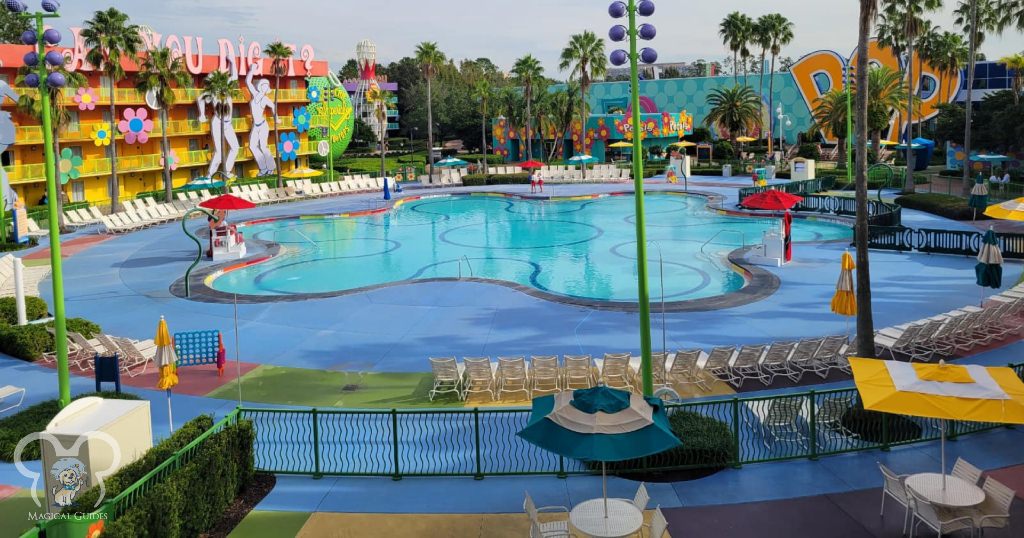 Many families visit the parks each year in July, primarily due to the time off kids have from school. These are a few of the benefits and drawbacks of a July visit.
Pros of a July Disney Trip
Hot Summer Weather – For anyone looking to escape a cooler climate, you'll love the hot weather during the summer months. Factor in plenty of breaks and swimming time, and you'll find this is a great time to visit for a summer vacation.
Epcot Festivals – There's a strong chance that this month will see both the Food & Wine and Flower & Garden festivals, making it one of the best times to visit Epcot.
Long Park Hours – To make up for the higher crowds, July has some of the longest park hours of the year. Particularly during the 4th July weekend, expect late nights in the Magic Kingdom for all guests.
Cons of a July Disney Trip
Crowd Levels – July is an incredibly popular time of the year to visit. Make sure you book your resorts now to avoid missing out on somewhere you want to stay. If you are looking to sit down each day for a table service meal, reserve these at the 60-day mark before your trip.
The Heat – Orlando is incredibly hot in July, which makes touring the parks tough on everyone in your travel party. We recommend factoring in long afternoon breaks or a day at the water parks to keep everyone happy and healthy during your trip. Water rides are also a good idea to plan throughout the day to help cool off in the Disney Parks.
Is it better to go to Disney in June or July?
June is a better month to go weather wise as it isn't as hot as July. June is still warm with high crowds, but is usually a better time to go than July. No matter what month you decide to go, you can have a great time at Walt Disney World.
Is Disney Crowded In July?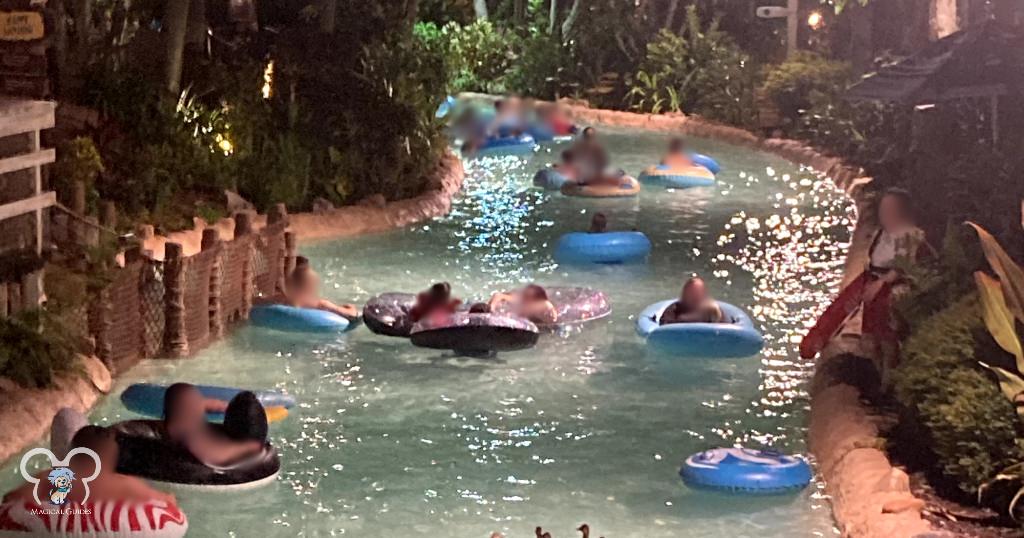 July 4th will see heavy crowds with the rest of July having typical summer crowd levels.
The week and weekend of July fourth will be especially crowded. July 4th is a very popular time to head to Walt Disney World, you can't beat Disney fireworks for the 4th.
The rest of the month is fairly crowded like the rest of the summer months since kids are out of school. It isn't the busiest time of year, but you will still see heavier crowds. If you are looking for a lower crowd month, try January, February, May, or September.
Disney World Special Events In July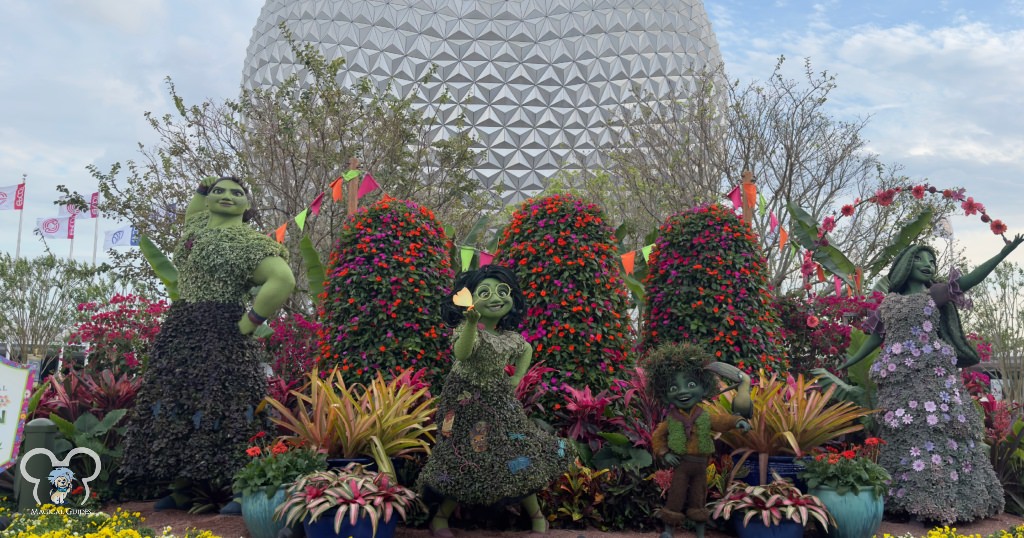 Epcot International Flower & Garden Festival – Enjoy the last couple of days of this festival, which runs through to July 5th this year. This is the perfect chance to revisit any of your favorite topiaries or food stands or enjoy the festival for the first time.
Epcot International Food & Wine Festival – This festival typically starts between mid-July and the end of July. This means that guests visiting this month have the choice of two of the best events that Disney puts on throughout the year. We can't wait to see what new food booths Disney has lined up for the year when this festival returns.
Typhoon Lagoon's H2O After Hours Glow Party – The H20 after hours glow party is back again and will allow you to experience Typhoon Lagoon starting at 6pm until 11pm. The normal Disney snacks of popcorn and ice cream are included, but don't start until 8pm officially. You will experience shorter lines for rides, have multiple DJ's giving the whole park a beat that will keep you dancing as you enjoy the water park.
Read More: Is The H2O After Hours Glow Party Worth It?
​
Holidays in July at Walt Disney World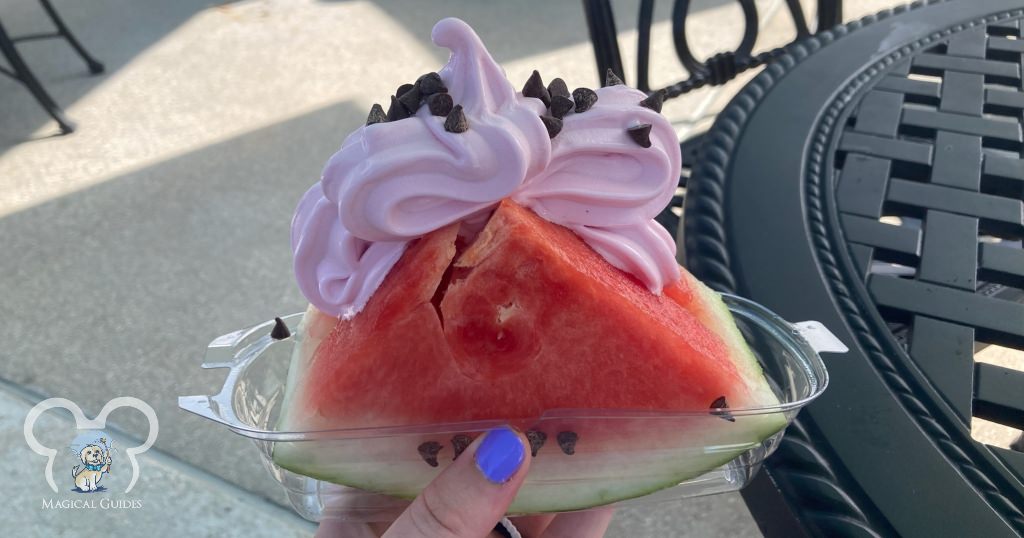 4th July – The biggest celebration this month comes on 4th July. There were a couple of years that have been a little different due to the pandemic. Last year Disney returned to their usual festivities. Expect special fireworks in the Magic Kingdom on the 4th of July, with a preview on offer the night before. There are usually special dining menus and snacks on offer too, making it a great time to visit the parks. Keep in mind that a lot of locals will also visit during this time, meaning you'll need to book your park reservations in advance for the Magic Kingdom or Epcot. Be prepared for transportation to have long lines after the fireworks.
Read More: 4th of July at Walt Disney World
Disney World Theme Park Operating Hours In July
July is a busy month for all of the parks. Expect the park hours to be longer than at other times of the year, but this is needed to make up for the crowds. If you are staying at a Disney resort, use the morning half-hour early entry to get ahead of the crowds.
You'll also want to look into Genie+ and Lightning Lane during this month, which can make touring the parks a little more pleasant. Try to focus on getting to the parks for opening time and then taking an afternoon break to escape the crowds and heat. While Disney is yet to confirm the month's opening hours, we expect they will be something like the hours suggested below.
Magic Kingdom – 9 am to 9 pm, 10 pm or later
Epcot – 9 am or 10 am to 9 pm
Disney's Hollywood Studios – 9 am to 9 pm
Disney's Animal Kingdom – 9 am to 8 pm and later
Water Parks – Typhoon Lagoon is open each day from 10 am to 5 pm. Blizzard Beach is currently under refurbishment, so don't expect it to be open anytime soon. (update June 2022)
Disney Springs – 10 am to 11 pm
How Is The Weather At Walt Disney World In July?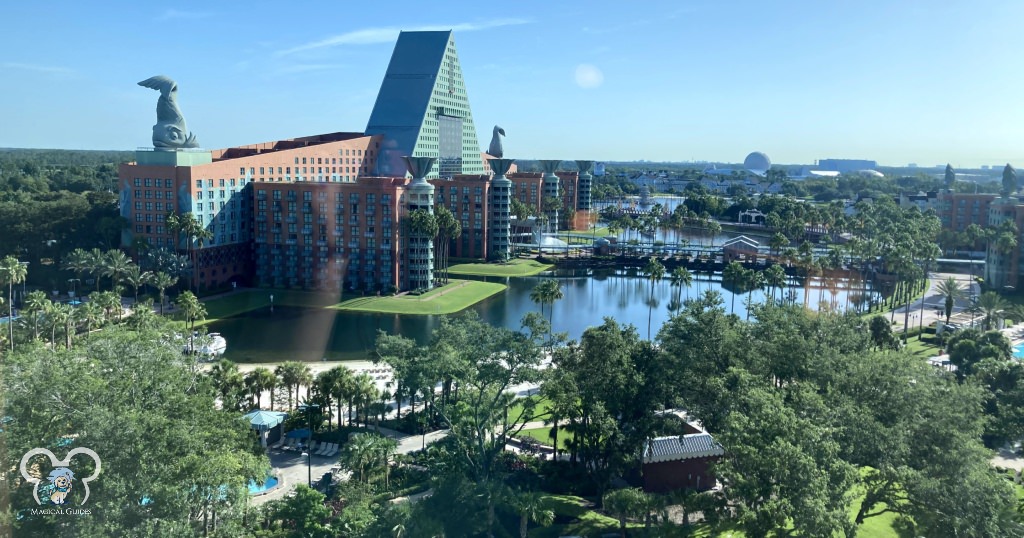 July is hot, hot, hot in Orlando, so make sure you plan your park days accordingly. The average high is 92 degrees, and the average low is 72 degrees. You are unlikely to get a chilly day this month, so focus on packing summer clothing.
Make sure you set aside time in your plans to rest and swim, as you'll find it incredibly tough to tour the parks from morning to night.
Is it too hot to go to Disney World in July?
It will be very hot and humid in the parks in July. It is not to hot to enjoy a Walt Disney World Vacation. Preparing ahead of time can help you stay cool in the summer heat and dry in the rain.
This is also a great time to head to the water parks with the average high temperature being in the 90s. Water Parks are the best option to stay cool on your Disney vacation.
July Disney World Travel Tips
1. Bring a cooling towel
2. Stay hydrated! Bring reusable water bottles with you to stay hydrated all day
3. Naps in the middle of the day in your hotel room are a great way to stay cool
4. Sunscreen
5. Hit the parks early in the morning and in the evening when it's coolest
6. Bring your hats and sunglasses
7. Neck Fan
9. Breathable Fabrics and Lightweight Clothing
10. Rain Ponchos and Rain Gear
(If you click any of the affiliate links in this article, I may collect a small commission as an Amazon associate or related relationship. None of the products mentioned were free, and I bought them all to help you find the perfect products to stay cool on hot days)
Does it rain a lot in Disney in July?
This month sees up to 13 rainy days, and it's normal to experience a mid-afternoon downpour. Pack a poncho or light rain jacket in case of rain so that you can continue touring the parks as usual.
Preparing for these daily rain storms can help you with long lines. The parks tend to clear out with rain. Bring your rain gear and stay in the parks while it rains and watch the wait times shorten.
Hurricane season is June through November so July in included in hurricane season in Central Florida. Keep Disney's cancellation policy in mind when planning a July trip. You will also want to make sure you book refundable transportation down to Florida as well.
What To Wear To Disney In July And The Hot Summer Months?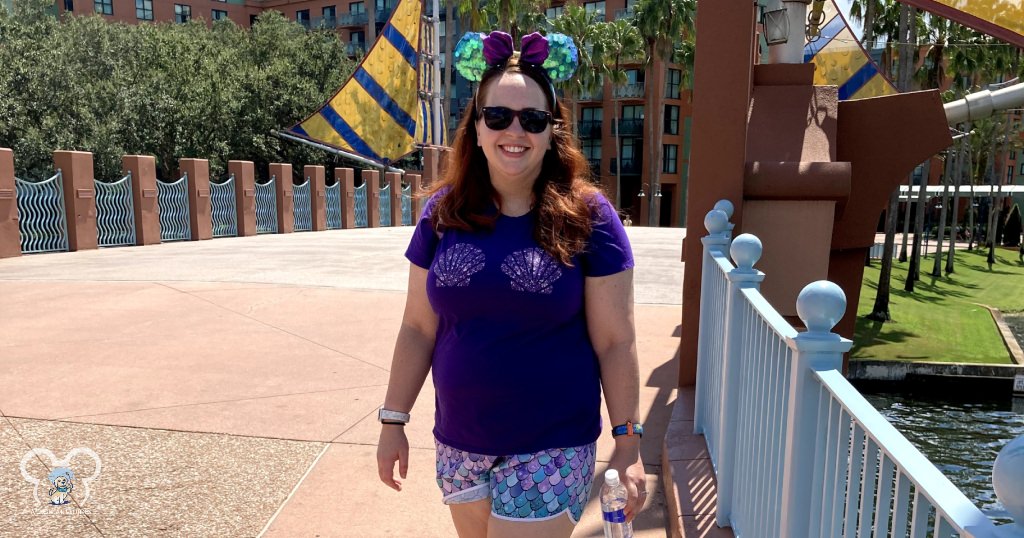 As we mentioned in the weather section of this piece, it's going to be warm in July. So you will want to lighter clothing, no jacket!
You will want comfortable clothing for a hot day. Think shorts, tank top, t-shirt, skirts, and dresses. It's a great idea to bring biker shorts for your skirts or dresses to stop chafing in the Florida heat.
Warm weather clothing is all you will need to pack in July for those warm days. The most important thing to pack is comfortable walking shoes which is personal preference.
I prefer tennis shoes even in the heat. Lots of walking on concrete in the Disney Theme Parks can be difficult during those long days in the heat. Some people like to wear sandals in the heat so their feet don't sweat as much. The best shoes are shoes that are already broken in and comfortable for you to walk long distances in heat.
Don't forget your bathing suit! One of the perks of going in July is that's the hot enough for perfect pool weather. In the afternoons be aware it can storm, but usually it's not for long.
Disney Bounding in July
Disney bounding is a lot if fun, but the July's hot weather needs to be taken into consideration for your comfort in the Theme parks. The best option is light clothing without a lot of layers during the summer months.
Disneybound dresses are perfect in July. I always wear biker shorts under my skirt or dress to prevent chafing in the heat. Light dresses are a great way to celebrate your favorite characters and stay cool in the Florida heat.
What To Pack For Disney World In July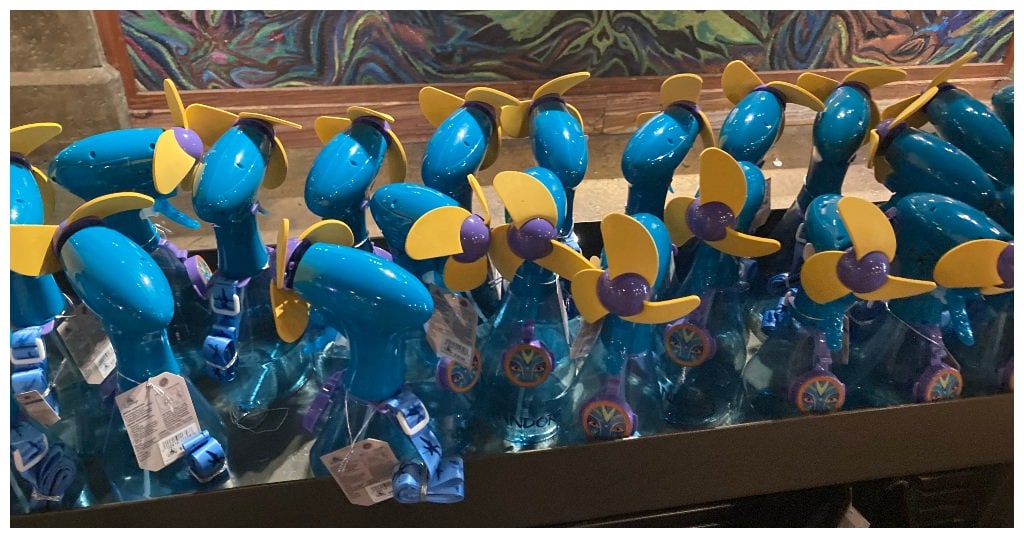 Do not forget to pack and apply sun screen often if you're going to be at Disney World. If you forget your sunscreen, most resorts will have a store that will have sundries you can purchase. You also have the option to get items delivered from the grocery store or Walmart directly to your hotel.
Read Also: Best Grocery Delivery Tips for Walt Disney World
I'm a fan of Shady Ray sunglasses, as they donate 1 meal with each order, they are quality glasses at reasonable prices, and even will replace them if you lose them when you don't remember to take them off during Guardians of the Galaxy: Cosmic Rewind. That might have happened once or twice to me, and the customer service replacements are quick, and painless.
July Disney World Packing List:
short sleeve shirts
tank tops
shorts
sunglasses
hat
sunscreen
snacks
comfortable shoes, sneakers and sandals
socks
Rain Jacket, Rain Poncho, Umbrella
bathing suit
flip flops or sandals
Disneybound Outfits or matching family t-shirts
Minnie and Mickey Ears
Backpack or Disney Park Bag
Cooling Items like cooling towels, neck fans, spray mist fans
Is Purchasing Genie+ During The Month Of July Worth It?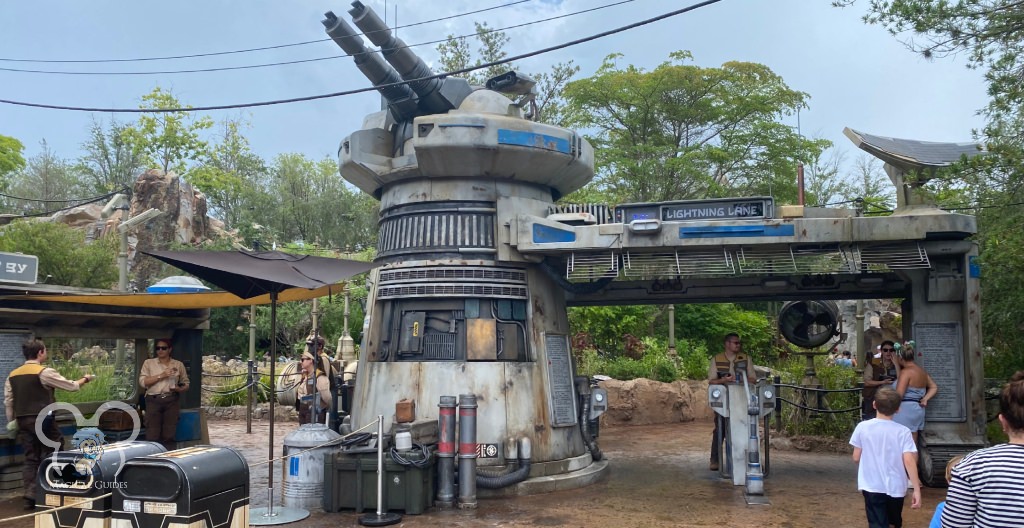 July is a great month to consider using Genie+ and the Lightning Lane, especially if you are going around July4th. July 4th crowds will be heavy making Genie+ definitely worth it.
July can also have long lines and in the hot weather making Genie+ a great option this time of year. Genie+ and using early mornings and cooler temperatures in the evening can help you get the most out of your Walt Disney World vacation and manage the heat. Genie+ will allow you to stay out of the heat longer on your Disney World trip.
July is a great time to escape your everyday life and head down to Orlando for a family vacation. Make sure you book your resort reservations now if you are planning to visit, especially for the 4th of July celebrations.
When visiting in July, try to plan breaks each day to make your touring plans a little more enjoyable. By pacing yourself and taking regular breaks, you'll find that you can make the most of a Disney trip during even one of the hottest months of the year.