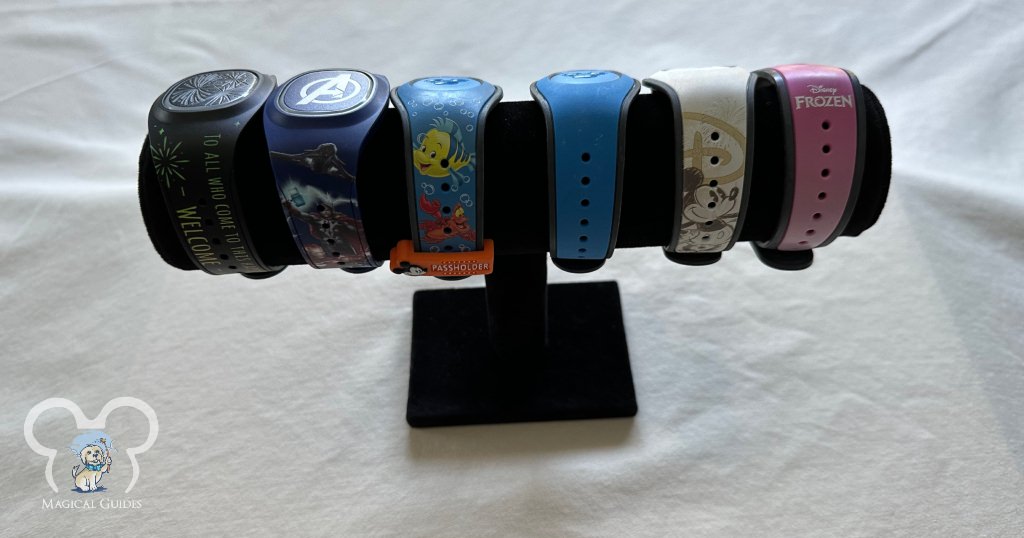 Disney MagicBands offer a streamlined park experience for park admission, photo pass photographers, and access to lighting lanes. If you're staying on Disney property, you can use MagicBands to pay for food, shopping, parking, and to unlock your resort room door.
I find MagicBands are worth the price, especially if you plan to go to stay at a Disney World resort or plan to purchase Genie+ for your vacation. If you're looking to save money, consider cutting MagicBands from your expenses.
The Walt Disney Company always brings out new and innovative products to help enhance your vacation experience at Walt Disney World. MagicBands have been around for many years now, but Disney is always trying to improve the experience for theme park visitors.
Today we're going to discover what a MagicBand is and whether you need to use one during your vacation.
What is a Magic Band?
Disney MagicBands are plastic bracelets that are worn you can use throughout the Walt Disney World Resort. They are also used throughout your park experience.
The technology uses RFID to allow you to share your data in a variety of ways that will help enhance your vacation experience.
You can load your theme park tickets, open your Disney resort hotel room, use lightning lanes, or make purchases with the tap of your wrist. They are a convenient way to avoid carrying around bags and belongings at Disney theme parks.
While MagicBands have been around for many years now, you'll find the designs have continued to evolve to bring them into the current time.
Are Magic Bands Waterproof?
The great thing about MagicBands is that they are waterproof due to the material. You won't have to take them off for popular water attractions such as Kali River Rapids at Animal Kingdom or even during your visit to the resort pool.
You can wear your band all day long at the water parks. This allows you to buy food and drink without having to carry a credit card in your wallet or purse with you all day long.
The water won't damage the band, so don't worry about taking it off during your shower or bath either.
How Long Do Magic Bands Last?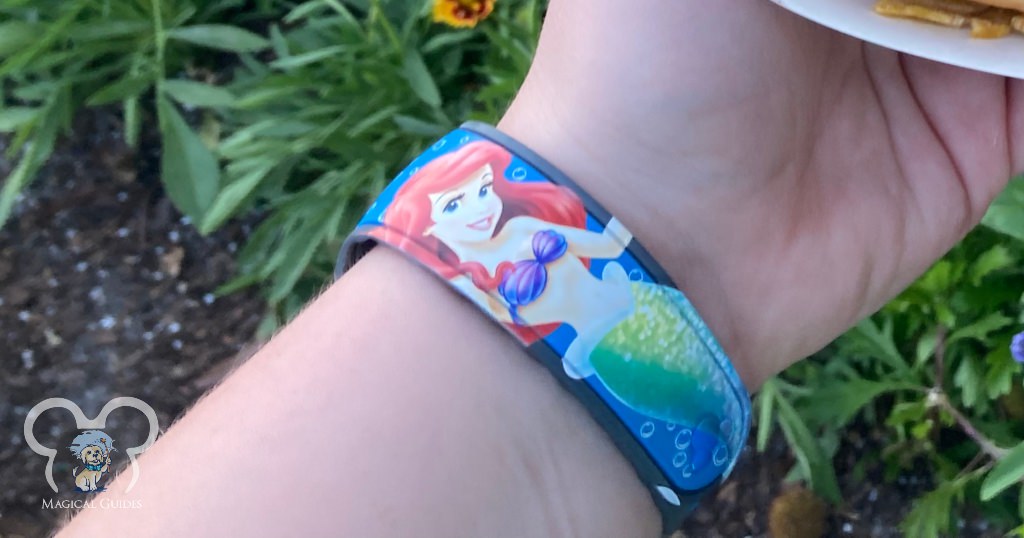 Most MagicBands last for about two years, but it's not unusual for this to extend to up to several years.
Most of the functions last a few years in a magic band, but the RFID battery life is much shorter. RFID, which is the technology that recognizes you on rides with attraction photos, will only last about two years.
A lot of people reuse their MagicBands each vacation, helping to save money. You can still use the My Disney Experience app if your band does stop working, which offers the same features as the bands.
Can I Use Magic Bands From 3 Years Ago?
If you have a MagicBand or MagicBand+ from a previous vacation you can bring it back with you during your next vacation to Walt Disney World. Unfortunately, the complimentary MagicBand is no longer offered to resort guests. You can still get a discounted price when staying on property.
Magic Bands can not be transferred once they are connected to a My Disney Experience Account. They will always stay connected to your My Disney Experience account.
When you link your Walt Disney World resort hotel and park ticket to the app, you can automatically use the old band.
The Original MagicBand will last for several years for park functions where you scan your band. These functions include using your band as a room key, park entrance, and lightning lane entrance.
The RFID technology in the magic band only lasts for about two years and is used to automatically recognize you on a ride for the attraction photos. On some rides, you can tap your magic band to your picture as you exit the attraction, but many of the newer rides do not have this option. Haunted Mansion in Magic Kingdom is one of the rides that does not have monitors as you exit.
If you have downloaded the MDE app, you can still automatically get your picture if your phone is with you on the ride. Guest Relations is also able to help you find a missing ride photo and help you add it to your account.
What's The Difference Between Magic Bands And Magic Band+?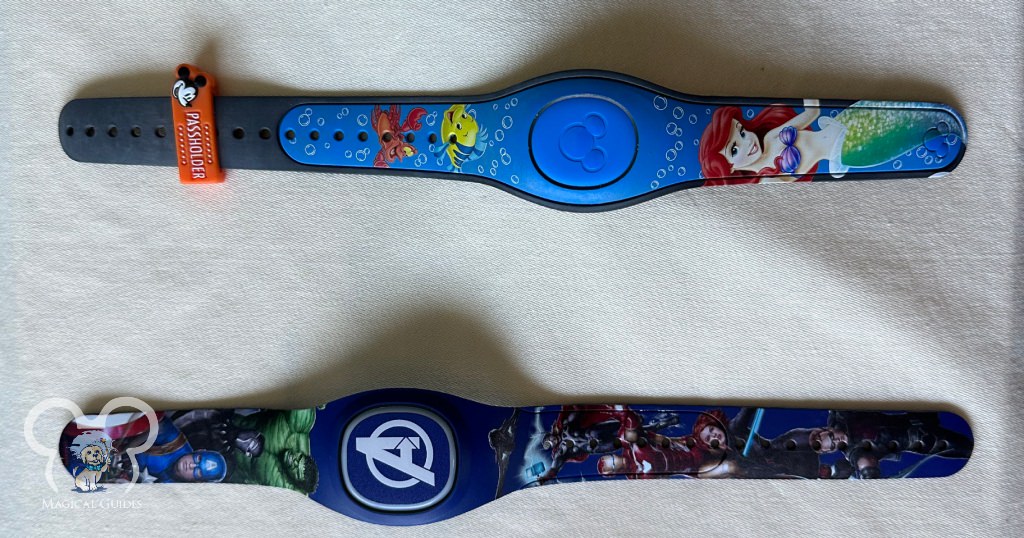 Disney introduced a new Magicband called MagicBand+ upgrading the wristband's features. Magic Band+ is the latest version of the normal MagicBands.
One of the upgrades with the MagicBand+ is the design, which has different colors and designs on the face. These new bands have a rechargeable battery which is the biggest difference from the regular Magicband.
One of the top new features that you can only experience with the MagicBand+ is the light sequences and vibrations. This experience offers you more interaction around the theme parks.
The new band has interactive elements at the nighttime spectaculars and with character statues.
The Magic Band Plus can also be an interactive game by downloading the Play Disney Parks App. The App has an interactive Star Wars Game called Batuu Bounty Hunters in Galaxy's Edge at Disney's Hollywood Studios. We have never played the bounty hunter game, but it looks like a lot of fun!
Is Disney Magic Band Plus Worth It?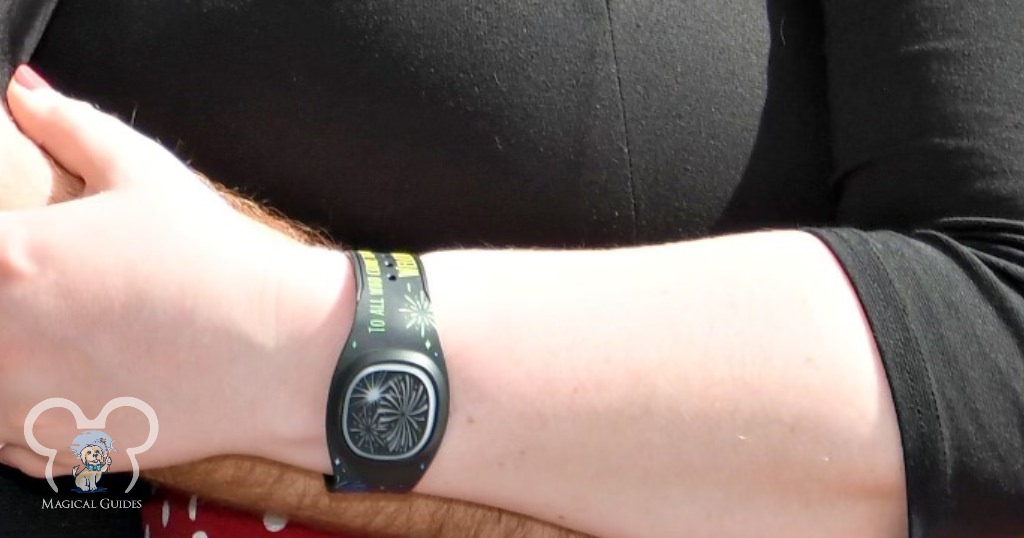 The basic functions are still the same, so you can save money by using your old MagicBand if you prefer. My personal opinion is they are not worth the money if you already have a magic band. The additional features are cool, but not worth the extra money to upgrade.
If you don't have a magic band already, you may be interested in purchasing the magic band plus for convenience. Though I think they are worth the convenience, if you are trying to save money this is definitely a great opportunity to use an alternative to the magic band. Find alternatives below!
What Can I Use Instead of Magic Bands?
Magic Bands can be an added expense of your Walt Disney World Vacation. You may be wondering if there is another option for your family to save money. I have some good news, there are other options!
Your Phone
This is called the MagicMobile pass and can be set up on the My Disney Experience App. This method is very convenient and can be used even if your phone no longer has battery life. The ride technology will pick up your phone to automatically send your attraction photo to the app.
Apple Watch
You can also load the MagicMobile pass to your Apple watch to use instead of a magic band. Unfortunately, this will not automatically pick you up on rides for attraction photos but you can go to guest relations to find your photo.
Card
Guest Relations can give you a card with your tickets loaded onto it. The front desk of your hotel will give you a room key to use if you opt not to purchase a magic band. This option has no additional cost, but will not give you your attraction photos either.
Does Disney Still Use Magic Bands in 2023?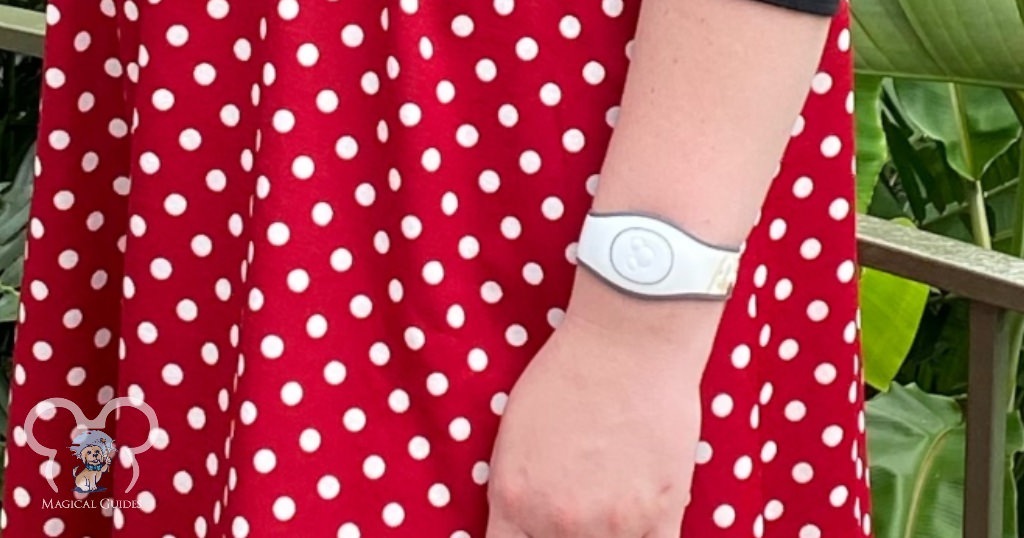 MagicBands are still used throughout the resort in 2023. However, the big difference from visiting prior to 2021 is that they are no longer given to guests at Disney Resorts for free.
It's completely up to you whether you think this is something you need. It's worth weighing up the pros and cons of purchasing MagicBands for your whole travel party. If you are traveling with a large group, they aren't going to be cheap to buy for everyone, so you may be happier with an alternative option.
Do MagicBands work at Disneyland?
Magic Band and Magic Band 2 will not work at a Disneyland Park or Disneyland Resort. However, the Magic Band+ is now available for use in Disneyland.
Where To Buy Magic Bands
If you are staying at a Walt Disney World Resort, then you'll find that you can pre-order your MagicBands in the mobile app. They'll be ready for you to pick up when you check in or mailed to you.
ShopDisney also carries magic bands for purchase online if you are ordering ahead of time. Be careful when you purchase secondhand magic bands online and only purchase through reputable sources and sellers. If a magic band has been linked to another account, you may have a difficult time linking the band to your account.
Apart from that, they are readily available in the resort and theme park merchandise locations. You'll find a huge variety of designs and solid colors, which will vary in price.
Online there are also some unique design options. It's worth reviewing your options ahead of your vacation to find designs that your family will love wearing.
MagicBands are still used by many guests who visit Walt Disney World in 2023. While you do need to pay for these bands now, you can use them over and over again during the next few trips you make to the resort.
We recommend thinking about whether they are a good value for money option for your travel party. In general, you'll find they make your vacation so much more convenient.
There's nothing better than heading to the parks with a band on your wrist. You will be ready to enjoy your day without weighing yourself down with extra belongings.