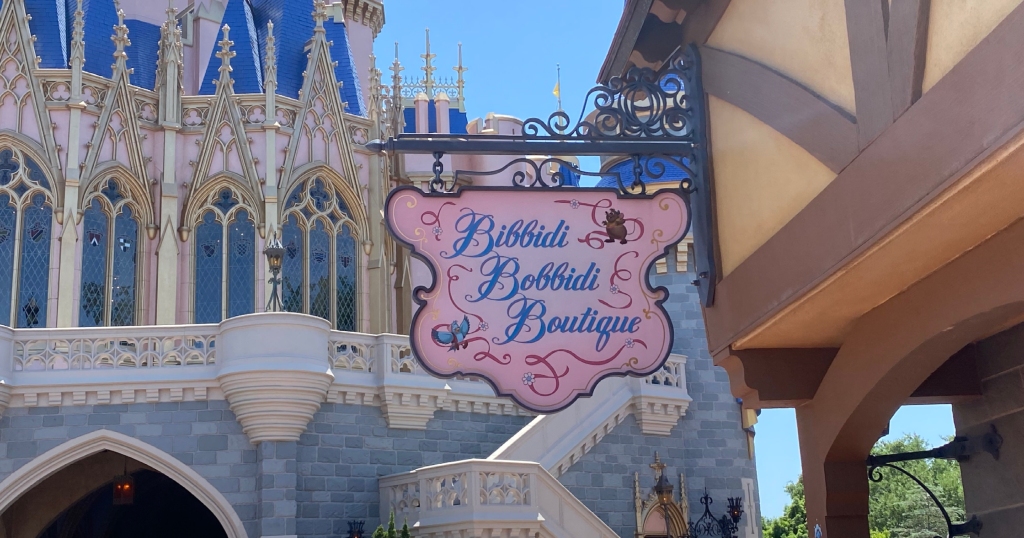 Disney makeovers for adults? Absolutely! Disney has exactly what you need to make sure your look is off the charts. Whether you're Disney bounding, heading to Mickey's Not so Scary Halloween Party, or just want to look amazing for your day in the parks, before you can say, "Bibbidi Bobbidi Boo!" the Fairy godmothers will have you decked out in Disney style in no time during a magical experience called Disney Character Couture makeovers.
With so many packages for your character-inspired look, you can visit every day for a new and exciting look. The skilled hairstylists can do everything from princess updos to hero-inspired looks to villainous vibes—they're perfect for a Dapper Day look that inspires any Hollywood starlet.
Read More: Unique Disneybound Outfits For Women
I'm all about Disney adventures and always looking for unexplored ones after having been to Walt Disney World umpteen times. So I've discovered one of the coolest, most decadent ones around, and it's at multiple lodges and pulled off by countless fairy godmothers. How can that be? Disney enchantment!
Let's get started!
What exactly is Disney Character Couture?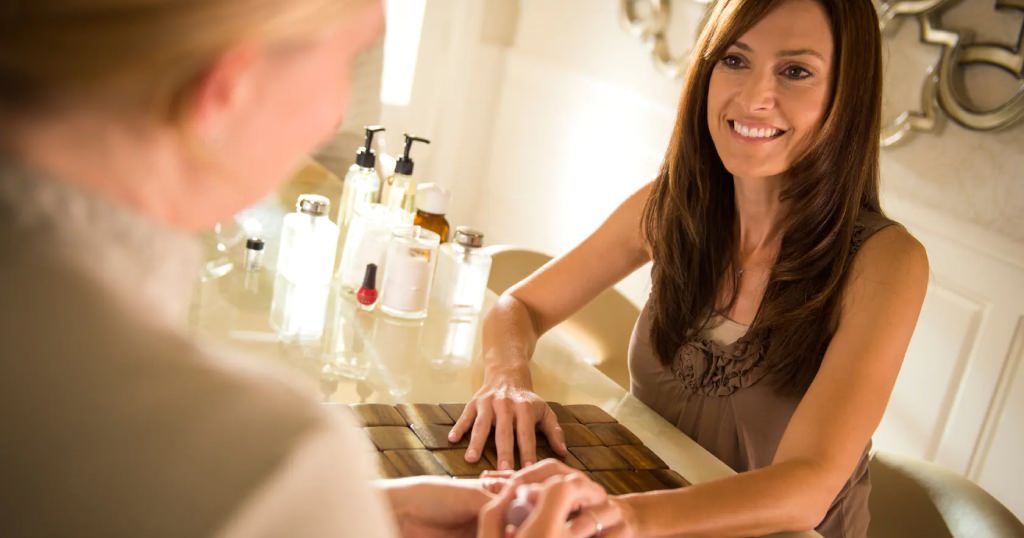 A character Couture makeover is a salon experience for visitors ages four and up. While most Disney guests think of these packages as something you take your child to, they are perfect as a special experience for people of all ages!
You can choose any character you like including different options like Disney's classic characters, your favorite Disney villain, one of the Disney princesses and more for your Disney Parks day. After you decide on your look, makeover experts will quickly transform you into your favorite Disney character.
Your hairstylist will work with you to make a fun look inspired by your favorite character. There are three character couture packages available:
Storybook Style—includes a simple hairstyle
Magical makeover—includes a hairstyle and full makeup
Timeless Transformation—includes nail designs, a hairstyle, and full makeup
Costs vary from $50 to $90 for children and $80 to $120 for adults, depending on your preferred package.
Gratuity is counted toward your total at the time of payment.
Annual Passholder and DVC member deals are available.
The beauticians will provide everything you need for your makeup session and salon visit.
What to Bring With You to Your Character Couture Makeover
I identified myself as DisneyBound, so I turned out as Buzz Lightyear. I also carried a purple bow to see if it would work in my hair. You can change into the spa range to get your clothes.
Different character couture packages include only hair, hair and makeup or hair, makeup, and nails. As part of the cosmetics, they will do eyes and lips. So make sure to come in with your base or foundation. That was my idea, but it was so scorching I had already sweat it off.
I had no opinion on what to do with my hair and makeup, so I left it up to the stylist, who performed her magic. Patty did the same, getting a cute Sheriff Woody hat hair accessory she bought at Epcot.
Buzz Lightyear turned out outstanding! My hair was like a (fancy) helmet, and my makeup was Buzz Lightyear colors with his controllers on the side of my eyes. Perfection! Patty was a Jessie hybrid and was charming.
Disney Character Couture Tips:
Plan your outfit. Plan to dress in some Disney-inspired clothing and have your outfit selected ahead of time. Whether you prefer a nod to the character or a full-on Disneybound costume, wear it to the appointment or bring it with you for a quick change after you're made up.
Take photos. Capture the magic with a lot of photos during the process and afterwards in the parks with related characters or attractions.
Book a special event. Make your makeover even more exciting by booking it before a special event. Even though these Disney events are an additional fee, they are so worth it, especially when you're looking your Disney best.
Think Outside the Box!
The stylists get a kick out of the challenge and conduct their imagination into every makeover. Princesses and heroes and villains, oh my! It's not only princesses. Come in with goals to be a hero like Buzz or Woody.
Nails Weren't Necessary.
I didn't need the nails portion of my package. It only includes a coat of shine and one or two Jamberry decals on the nails.
What Characters can you Select from with Disney Character Couture?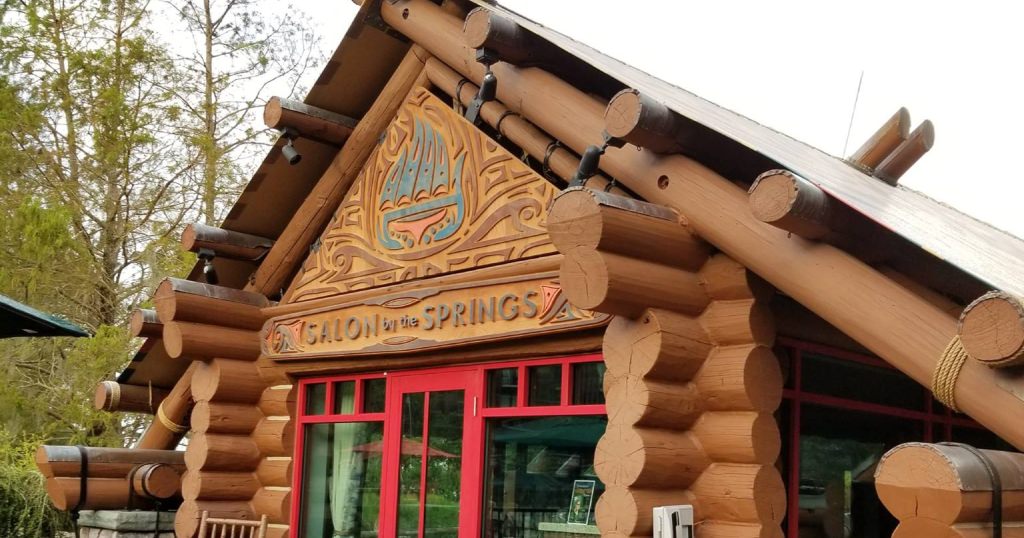 What I love the most about these Disney makeover packages is that you have choices. How many characters can you select from with Character Couture? How about ALL of them?
The Character Couture, unlike Bibbidi Bobbidi Boutique, permits you to consult about what you'd like to see with your hairstylist. Come in with your inspiration, and they will work magic on you. No two eyes are the same.
And they are lovely with tailoring to your requirements. I had one specific request: I desired to look cute. The makeup artist said, "No issue! I specialize in cute!" 
Read More: Best Spa at Disney World to Relax in 2023
I noticed some makeovers online that were awesome and dramatic, with heavy eye makeup and beautiful lip colors. They were STUNNING, to be sure.
But I was looking for something else in this experience. We were headed into the opening party for Toy Story Land and I wanted to look at the part of a toy in Andy's backyard.
Disney magic, you all, it is a thing!
The stylists are open to anything: princess makeovers, villains, the fab 5, galactic heroes, star wars characters, Minnie mouse, pixie dust, and so much more. Queen Elsa is still the most demanded look- no, we Disney lovers are not letting it go!
This Disney princess makeover for adults isn't defined by age; kids are welcome here too. This might be ideal for kids who prefer a less stimulating environment; the experience is more low-key and experienced than the immersive pixie-dusted Bibbidi Bobbidi Boutique.
Character Couture Makeup Choices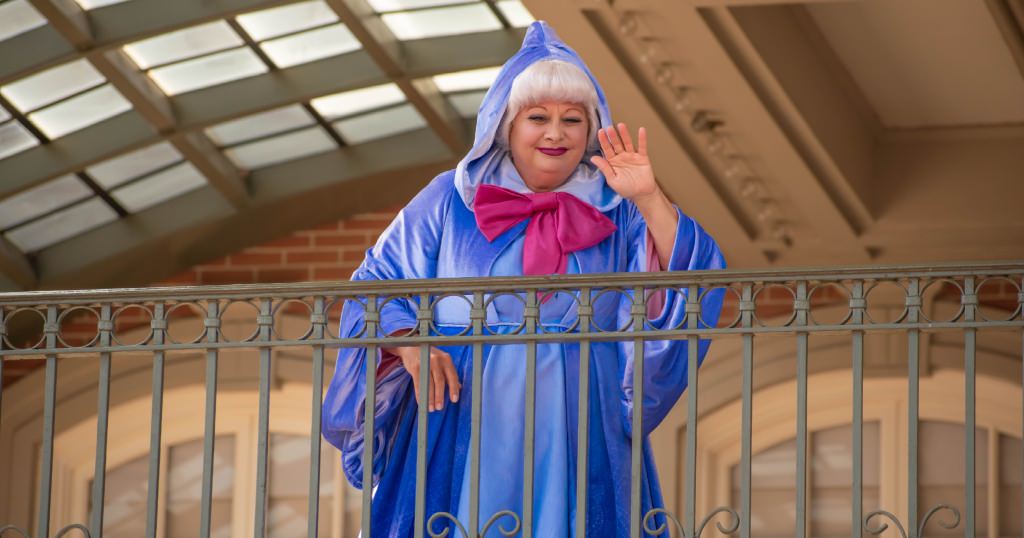 As I mentioned before, I went for "cute." I didn't want crazy dramatic eye makeup because that's just not me. And I didn't think it was Woody/Jessie either, so it made sense to go a little lighter on the Character Couture makeup option.
But I loved my eyes, loved the lashes they put on, and adored the freckles! My favorite part of the makeup was how she made my lips look like a cute doll. I don't think I've ever felt so adorable in my life!
Tania had a short galactic flourish to complete the Buzz Lightyear makeup. I valued how pretty she looked, but how she described Buzz.
This makeup was to Infinity and Beyond, for sure!
Character Couture Villain Makeup
Renee and Nas opted to show their dark side— and the stylists at Character Couture made these females look beautifully villainous.
Nas opted for an Ursula look- check out those eyelashes, you all! They were a league long.
But how hot was this?!
And Renee slayed as Gaston, my all-time favorite Disney meet and greet. If you ever get an opportunity to visit GastonGaston in the Magic Kingdom– DOOOO IT! Is he amazing—? and he will make sure you recognize that. Ha!
Read More: What to Wear to Disney World in February (2023)
But Renee as Gaston- is swoon-worthy. I am exploring the eyes big time. This is on my shortlist for a return visit to the Character Couture.
Is the Disney Character Couture experience worth the price?
I was guided to Senses Spa at the Grand Floridian with two friends to test out the character couture makeover for myself. We picked the Magical Makeover package that contained both hair and makeup.
While my two friends chose to go a little more classic with their character makeover selections, I liked to throw my stylist a little curveball and see what she would do.
My friend Brittany requested a Rapunzel look. My friend Siera asked for a Belle-inspired face. And I asked for something a bit different—C3PO from Star Wars.
My stylist didn't even blink. She got to work with me on differing types of gold eye shadow and asked how I touched on futuristic-looking braids.
All 3 of us were off with our new looks.
Finally, we all had a fantastic time and felt completely transformed into our favorite Disney Springs characters.
Brittany had Rapunzel braids, and the salon had flowers to complete the look. Sierra was a perfect classic Princess and was even given a tiara to wear. And I was amazed at how effortlessly my stylist transformed me into a shimmering gold droid.
The portion of detail put into both the hair and makeup was outstanding. And the price is less than I have spent elsewhere to have professional stylists and makeup accomplished for various events.
Based on the cost we paid for the makeovers, the payment of fun we had during the procedure, and the remarkable results, it is worth the price.
Disney Character Couture Makeover Locations
The Disney Character Couture background puts you in the able hands of licensed and trained cosmetologists who use high-end, quality creations in one of Walt Disney World's professional salons located inside select Disney resort hotels including:
Ivy Trellis Salon at Disney's Grand Floridian Resort and Spa
Salon by the Springs at Disney's Wilderness Lodge Resort
La Vida Salon at Disney's Coronado Springs Resort
Ship Shape Salon at Disney's Yacht Club Resort and Disney's Beach Club Resort.
Know Before You Visit:
Pick out your character before you go. Bring your clothing choices and transform them a little before your meeting.
The objective is to go in with dry hair. In other words, washing and drying would be additional. These are timed positions, and we wouldn't want to limit the time for the hairdressers to be able to work their godmother magic.
Schedule to have on or bring foundation, concealer, and powder. The makeovers do not contain this (although, at press time, this is available for an extra charge).
If you're a fan of Disney World, then you know that one of the best things about it is the convenience of the direct in-room services offered at Disney Resort hotels and Disney Vacation Club resorts.
Who Should Reserve A Character Couture Appointment?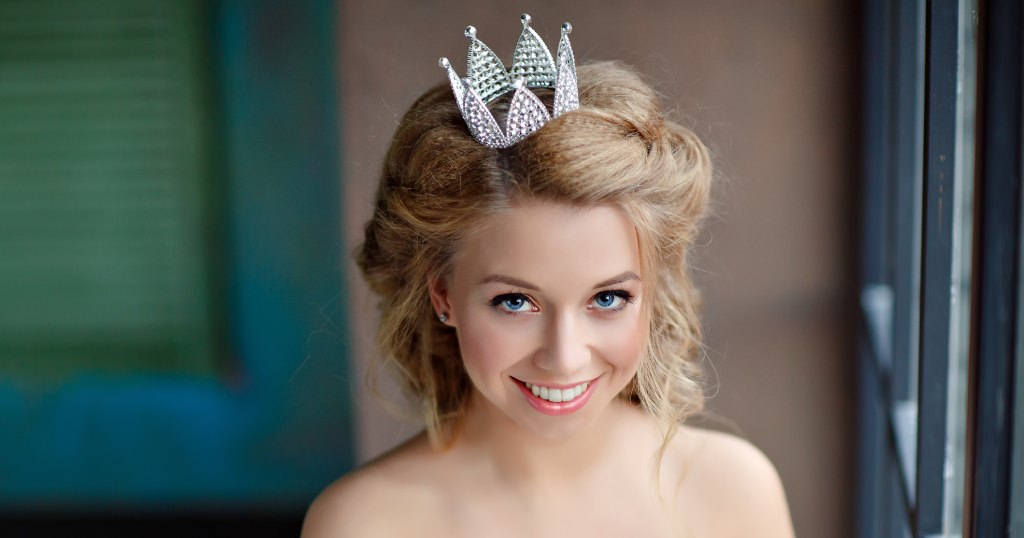 If you want to be turned into a Princess at Bibbidi Bobbidi Boutique want a more "grown up" experience … this is for you!
The mates at Character Couture are so fun and filled with visions. They will do as much or as little as you would like.
Character Couture would also be a fun adventure for a Mother/Daughter trip since this experience has no age limit. It would also make a significant Bachelorette Trip event for the Bride-to-be and her friends!
No matter when you go or who you go with, the Disney World Character Couture experience will be an amazing experience you'll remember for years to come.