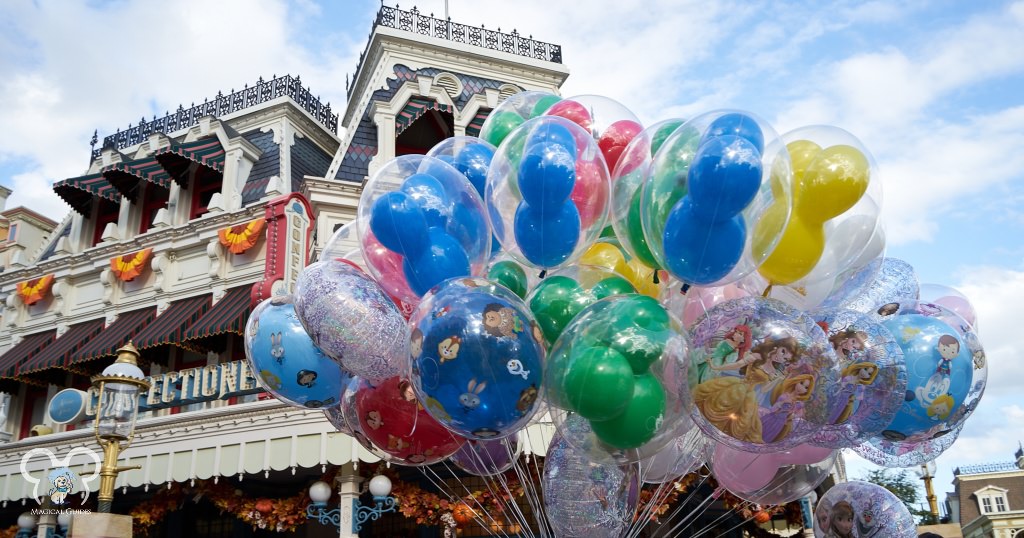 When you visit a Disney park, no matter where in the world, there is no doubt that Disney balloons will frequently pop into the landscape. Walt Disney World is no exception with an abundance of balloons visible from the second you step onto Main Street USA.
Disney balloons are iconic and it is hard to picture Main Street USA in particular without a floating bouquet of Mickey Ear balloons and Cinderella Castle as the backdrop. If you have never purchased a Disney balloon before, you may have questions and this guide is certain to answer them.
Why Should I Buy a Disney Balloon?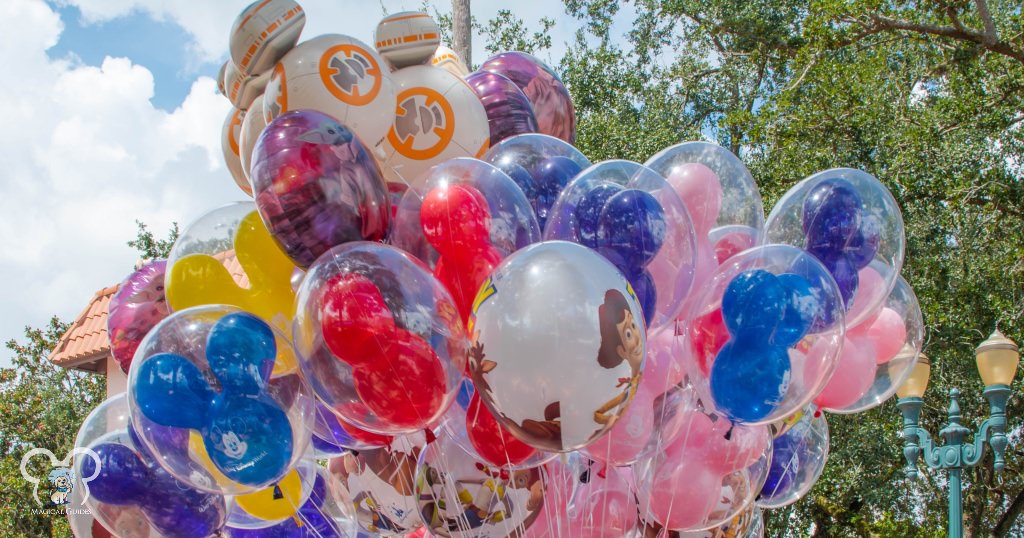 Whilst purchasing a Disney balloon is not one of Walt Disney World's musts, there are a number of reasons why you may want to purchase a Disney balloon.
Firstly, they look excellent in photographs. If you're looking to enhance your park snaps, the addition of a balloon is so simple but can make all the difference.
Disney balloons heavily feature in Magic Kingdom snaps in particular. Balloons often have a starring role in Magic Kingdom photos with frequent images that include Cinderella Castle in the background, children happily running down Main Street USA followed by a balloon, and Guests pretending to float away like the house in UP.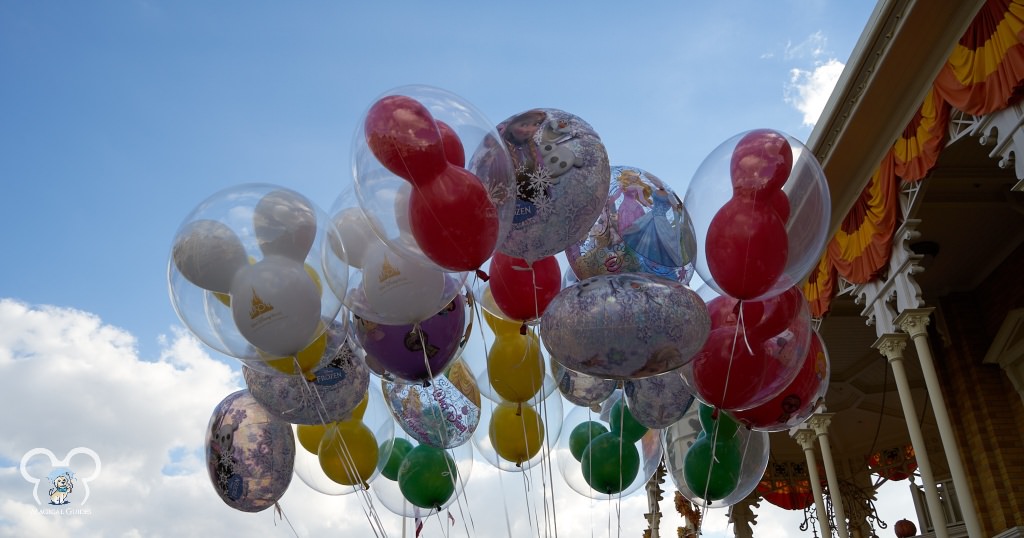 Whilst it is a costly purchase for just a picture, if you're serious about your photography or hoping to get the perfect snap, a Disney balloon may help.
Disney balloons also make a great souvenir, not only can you enjoy them during your time at the parks, you can also take them home with you and appreciate the souvenir in the future.
Disney balloons may simply be hard to avoid. It is hard to miss the balloons at Walt Disney World, particularly in Magic Kingdom. If you have a young child, it is highly likely they will spot the balloons and want one of their own.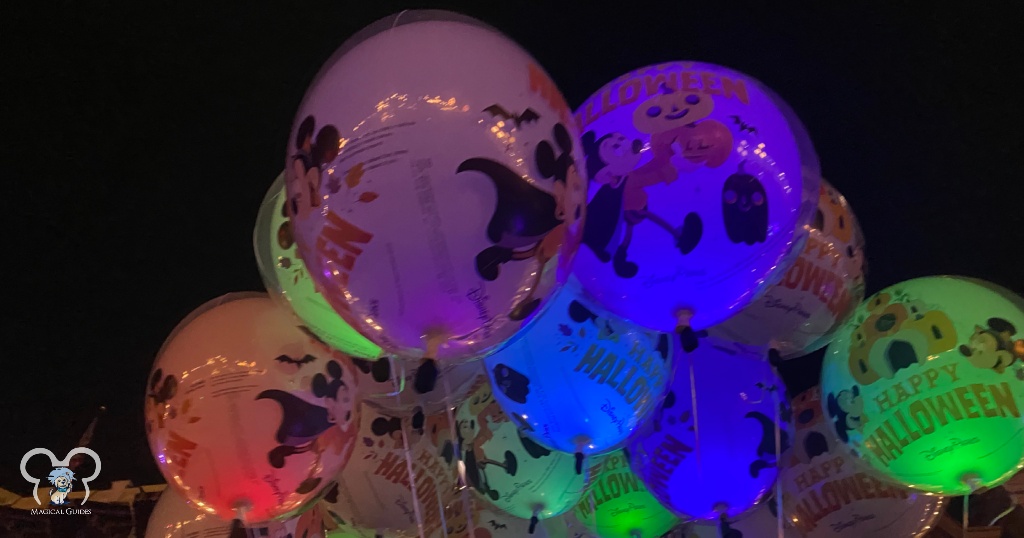 In this event, balloons are a worthy purchase as they can not only satisfy your child's desire to have one but they can also keep little ones entertained and act as a stroller locator too.
Where Can I Buy Disney Balloons?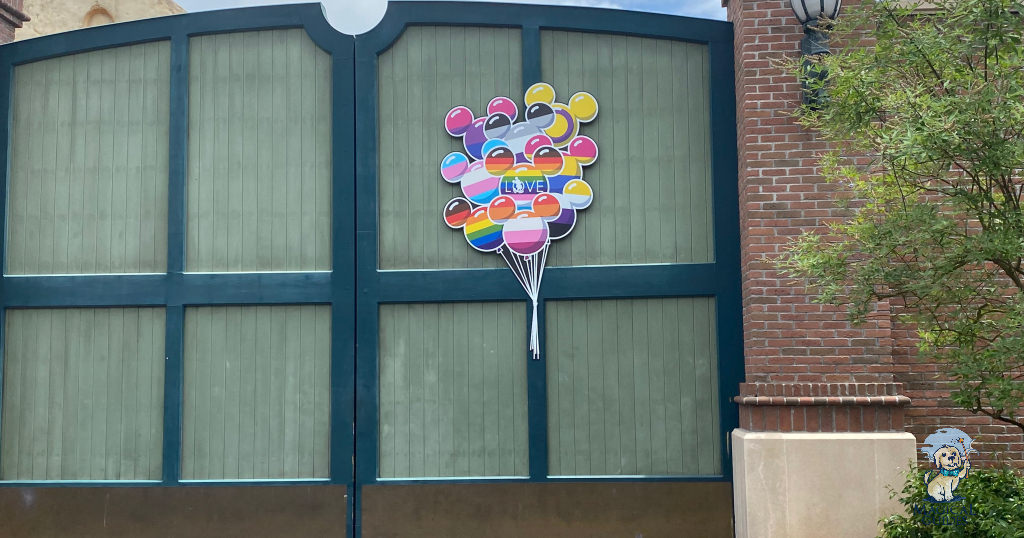 Disney balloons can be purchased in multiple locations across Magic Kingdom, Disney's Hollywood Studios, and Disney Springs. Balloons are not sold at EPCOT or Disney's Animal Kingdom.
You can take previously purchased balloons into EPCOT but not Disney's Animal Kingdom due to animal safety. Balloon vendors walk around and if there's not a balloon in your sightline, rest assured, there is somewhere close by to purchase one.
The most iconic location to purchase a Disney balloon is at the entrance of Magic Kingdom. If you're looking for the best place to purchase a Disney balloon, there is no better option than Main Street USA.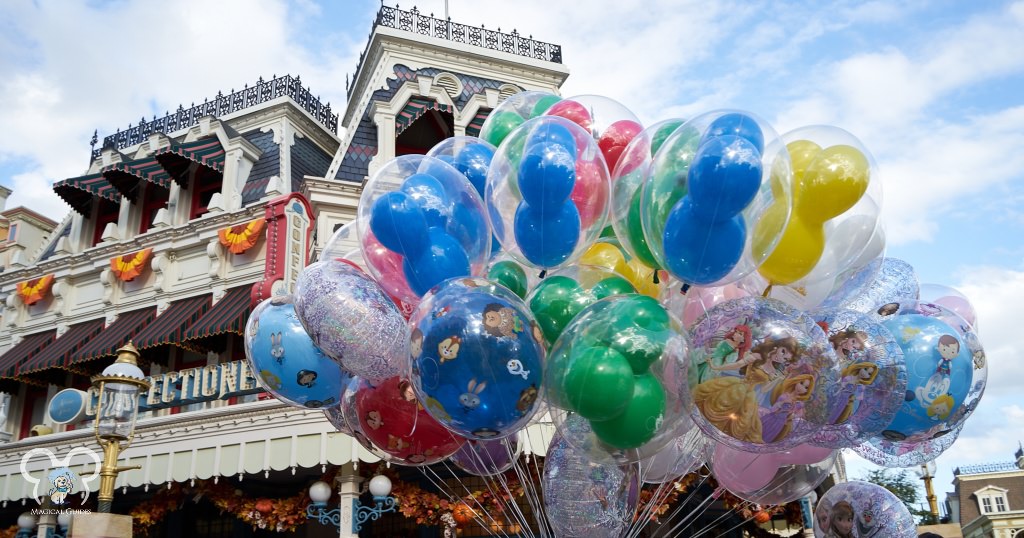 You can also purchase them along Hollywood Boulevard in Disney's Hollywood Studios and anywhere crowds gather such as along parade routes prior to starting or before nighttime spectaculars. You can also purchase balloons in Disney Springs but balloon vendors here do not have a specific location and may take some tracking down.
Light up balloons can typically only be bought at night and can be purchased in Magic Kingdom, Disney's Hollywood Studios, and Disney Springs.
How much are Disney balloons?
The cost of a Disney balloon depends on which you purchase. Prices range between $14-$18 with the foil character balloons on the cheaper end of the scale whilst specialty types of balloons are more expensive such as light-up versions of the balloons are $4 additional.
The iconic Mickey Ears balloon falls mid-range at a current price of $14. Please note, prices are subject to change at short notice.
You can pay for your balloons with cash, all types of credit cards or debit cards, and also via your MagicBand.
Read More: Can You Use Cash at Disney World?
How Long Do Disney Balloons Last?
Disney balloons are not exactly cheap and you may be wondering whether it is worth the price. The main question is, how long do Disney balloons last? The lifespan of an inflated balloon depends on which balloon you purchase but they will certainly last the length of your Walt Disney World trip. In general, the balloons have a typical life span of two weeks.
The balloon with the best longevity is the famous Mickey Ear balloons with a colored Mickey balloon inside a clear balloon. These balloons can last between three to six weeks making them the best investment when deciding which balloon to purchase.
Read More: Big Ways To Save Money At Disney World
What Can I Do If My Disney Balloon Is Defective?
If there are any issues with your Disney balloon and it is defective, any vendor will happily trade it for a new one. In addition, the balloons are designed to have a significant lifespan so if yours happens to pop during your trip, they will also replace it with an identical balloon.
If you can't find a balloon vendor in Magic Kingdom, head to City Hall where they will assist with your replacement providing a voucher to be redeemed for a free balloon.
Can I Take Disney Balloons Home With Me On An Airplane?
Disney balloons are a great souvenir to take home as a memory from the parks. However, if you are traveling by air, you may wonder if you can take your balloon home with you on the plane, and if so, how?
There is no escaping the fact that Disney balloons are expensive so the last thing you want to do when you have spent all that money is to leave the balloon behind. Thankfully, all you need to do is deflate your balloon to store it in your luggage.
When you return home, the balloon can be reinflated or you can simply leave it deflated for easy souvenir storage.
How To Deflate Your Disney Balloon
If you are flying home from Orlando International Airport, the deflation service is provided for you free of charge. Before you head to security, stop by the Magic of Disney store and they will deflate your balloon for no charge.
Depending on the balloon type you have purchased, the staff at the store will also give you instructions on how to reinflate the balloon again. If you are not traveling from MCO, you can also deflate the balloon yourself by carefully snipping the zip tie.
How To Inflate Your Disney Balloon
If you decide you want your balloon reinflated when you return home, the easiest way is to go to your local party store or anywhere that sells helium balloons to get it reinflated. They will most likely charge you a small fee for the inflation.
If you have purchased a Mickey Ears bubble balloon, these are more tricky to inflate so make sure to get inflation instructions before leaving Walt Disney World or at Magic of Disney in Orlando International Airport.