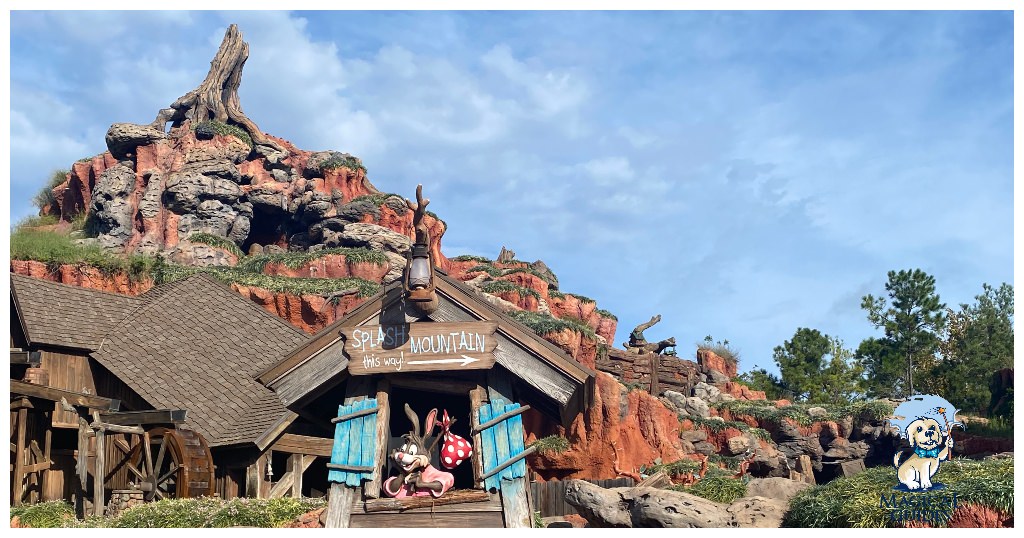 Photo by Bayley Clark for Magical Guides
Despite having the reputation of being childish and kid-friendly, Walt Disney World in Orlando is home to some of the best roller coasters in the country. Thrill-seekers will delight at the fact that most of Disney's roller coasters have special effects, features, and theming that you can't quite find in other parks like the nearby Universal Studios.
The following contains a ranking of all current Disney World roller coasters, from best to worst. All these rankings are based on my personal opinions, so you can rest assured they're the most accurate. Keep in mind that there are different features about the coasters that can cause them to sink or fall in the rankings, so always be sure to take into account what you think would be the most exciting when you're planning your Disney World vacation!
Read More: The Definitive Guide to Rides in EPCOT
Also, be aware that Disney's height requirements vary based on the ride but are often far lower than other theme parks to ensure big kids and even small children have the chance to enjoy!
S Tier Coasters
Starting out at the top, this tier of roller coasters is the cream of the crop at Disney and contains some of the bucket list items for any coaster fan. These rides are simply can't-miss attractions, and your trip to Disney would not be complete without them.
#1 Splash Mountain, Magic Kingdom, Frontierland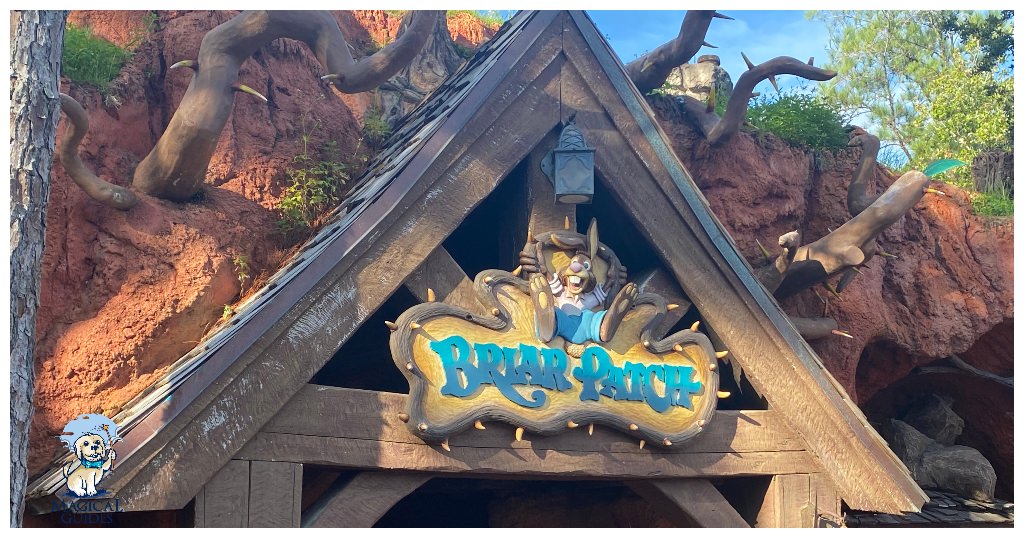 Photo by Bayley Clark for Magical Guides
To begin my list in a way that is sure to spark controversy, Splash Mountain is the best roller coaster at the Disney World resort. It is the perfect ride, and it is my favorite ride at the parks. Though more of a log flume than a roller coaster, the ride does technically have coaster elements and therefore lands a spot atop this list.
The classic attraction has a ride length of over 12 minutes, has many dark ride elements that drive the story along, and features a cast of characters that bring the story to life. To make it even cooler, the ride has the Walt Disney World Railroad travel straight through it! Tony Baxter and the rest of the Imagineering team created an absolute diamond with Splash Mountain, and nothing will convince me otherwise.
Read More: Secrets You Didn't Know About Splash Mountain
#2 Expedition Everest, Disney's Animal Kingdom, Asia
Despite the fact that many guests rope drop Pandora and Flight of Passage, Expedition Everest is a coaster that is an all-around blast. What really shoots it up the rankings is the incredible theming of the entire ride.
The ride itself is constructed in a ginormous replica of the Himalayan mountains, complete with Betty the Disco Yeti at the end of the ride. Unfortunately, Betty has been inoperable and set in C mode for a long time due to her rampages causing structural damage to the building.
C mode means the giant Yeti stays still and does not move, while strobe lights cause a movement effect as riders cruise under the beast. Originally, the Yeti (powered by what is most similar to a jet engine) would lunge and swipe at riders, greatly enhancing the harrowing effect. Unfortunately, due to engineering issues and the Yeti being cemented into the main load point of the entire mountain, the forces caused problems that forced her to stay still.
Joe Rohde, the brains and leader behind the entire Animal Kingdom Park, vowed to fix her, but unfortunately his retirement and Disney's lack of focus on guest experience has likely doomed the Yeti to remain broken forever.
Read More: Five Expedition Everest Secrets You Didn't Know
#3 Space Mountain, Magic Kingdom, Tomorrowland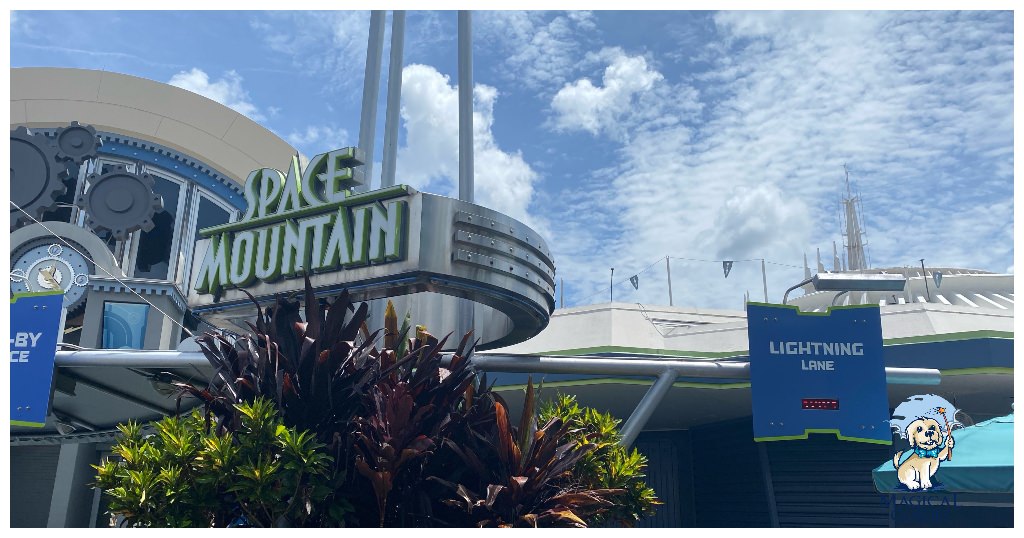 Photo by Bayley Clark for Magical Guides
Space mountain is a classic coaster that created an amazingly fun time with barely and speed – a top speed of only 23mph. The whole experience is enhanced by the old, rickety steel that throws riders around and always keeps you guessing on which way you'll turn next as you careen through the cosmos in complete darkness. I can't help but smile the entire time every time I ride, and I'm sure most others can't too (unless they have back problems)!
Read More: Is Space Mountain at Walt Disney World Scary?
A Tier Coasters
These roller coasters are really great, but they aren't quite perfect. If you end your day without riding them, you'll still be majorly missing out, but it is forgivable.
#4 Guardians of the Galaxy: Cosmic Rewind, Epcot, Future World/World Discovery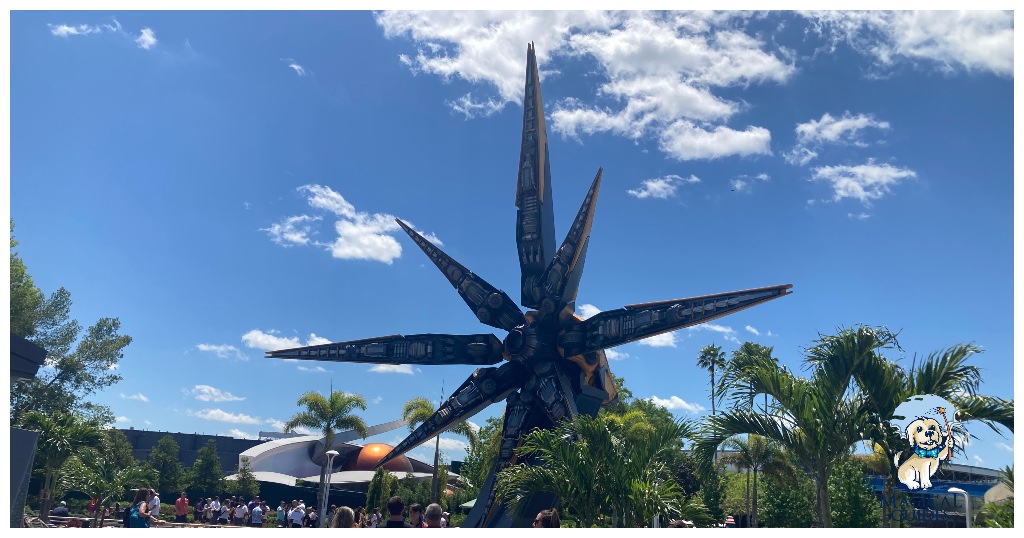 Photo by Bayley Clark for Magical Guides
This new coaster at Epcot takes many of the same features of Space Mountain and re-energizes them into a fast and smooth experience like no other. The ride features a backwards launch, freely-rotating ride vehicles, and a giant screen to tell the story as you fly through outer space. Be warned that some riders experience motion sickness!
The ride gets massive bonus points for its impressive queue and preshow, but also gets points removed for its replacement of Universe of Energy with Ellen and unmatched theming with the rest of Epcot (it's a ride about a movie, not about real life or space travel). It also requires a reservation to even be able to get in line for, or you'll have to purchase and individual Lightning Lane from Disney Genie+ at $15+ per person. Open the My Disney Experience App and start spamming the refresh on the page at 6:59 am in order to ensure a spot in line!
Read More: What Kind of Ride is Guardians of the Galaxy: Cosmic Rewind?
#5 Big Thunder Mountain Railroad, Magic Kingdom, Frontierland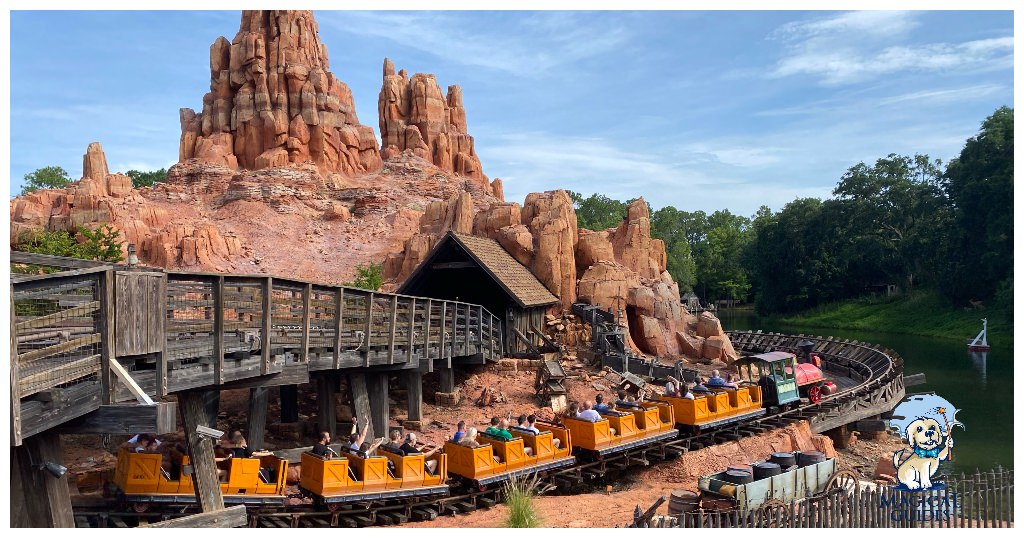 Photo by Bayley Clark for Magical Guides
It's called "the wildest ride in the wilderness" for a reason! This classic Disney coaster, though not super thrilling, is an all-around fun time. It's a great introduction to roller coasters for small children, and often has low wait times compared to other top thrill rides due to its capacity of having up to 7 trains on the track at the same time! The theming, including thousands of dollars' worth of antique mining equipment, make the ride really stand out among the rest. It's a whole different experience at night, too!
Read More: 5 Secrets About Big Thunder Mountain
#6 Rockin' Roller Coaster Starring Aerosmith, Disney's Hollywood Studios, Sunset Boulevard
This is by far the most thrilling ride at Disney World. More in line with other traditional intense roller coasters, Rockin launches you from 0-60mph in just 2.8 seconds and is the only Disney attraction with inversions. It also has a single rider's line which can help save you time!
Read More: How Fast is Rock 'n' Roller in Disney World?
B Tier Coasters
This is the bottom tier of our roller coaster list. Again, all these attractions are great, but sometimes your other priorities should supersede a ride on these coasters.
#7 Test Track, Epcot, Future World/World Discovery
This slot-car style ride puts the petal to the metal as it zips you through all sorts of vehicle testing challenges. We're counting it as a roller coaster even though it's bit different, because for all intents and purposes, it's a coaster. As a result, it's the fastest roller coaster on property with a top speed of 65mph! Though it does add to the experience that you're able to design your own car, the design has no effect on the ride, and I strongly prefer the old crash test theming of the attraction. As it is now, despite being one of the most popular attractions at the Walt Disney World Resort, it's in the B tier.
Read More: Test Track in EPCOT: Facts and Complete Guide
#8 Slinky Dog Dash, Disney's Hollywood Studios, Toy Story Land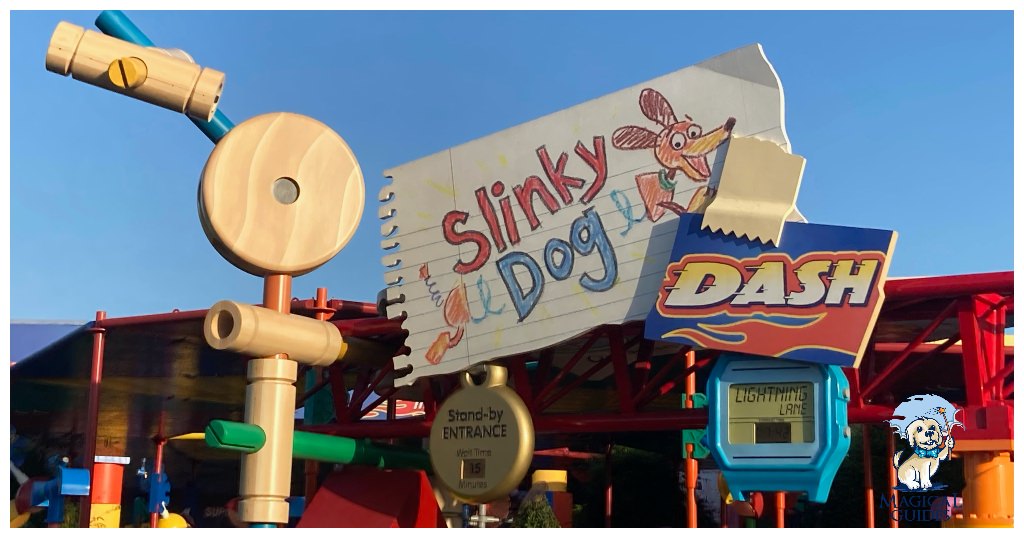 Photo by Bayley Clark for Magical Guides
This coaster is a great ride for young kids and older kids to get acquainted with a bigger style of roller coaster. The track is long, fast, and smooth as it zips around Andy's backyard past all sorts of Toy Story characters. The theming of the land is very creative and adds to the experience. It does, however, feature extremely long lines, likely due to being approachable to both young children and older kids, so it's almost always something you'll need a Lightning Lane for.
Read More: Is Slinky Dog Dash Scary?
#9 Seven Dwarf's Mine Train, Magic Kingdom, Fantasyland
This coaster is a great ride for young children but doesn't really do the trick for thrill-seekers. It's worth a ride due to its unique ride vehicles which rock back and forth, but always has a long wait. The ride length is short (especially the coaster sections) even with the breaks and dark ride elements to see the dwarfs and Snow White. It's a good option to rope drop in Magic Kingdom if you want to follow up with Peter Pan's Flight.
Read More: Early Park Entry Tips for Magic Kingdom and What To Do
The Tier for "Are they even roller coasters?"
This grouping contains mentions of some other rides that may or may not be roller coasters – but some may still offer a thrilling experience!
Spaceship Earth, Epcot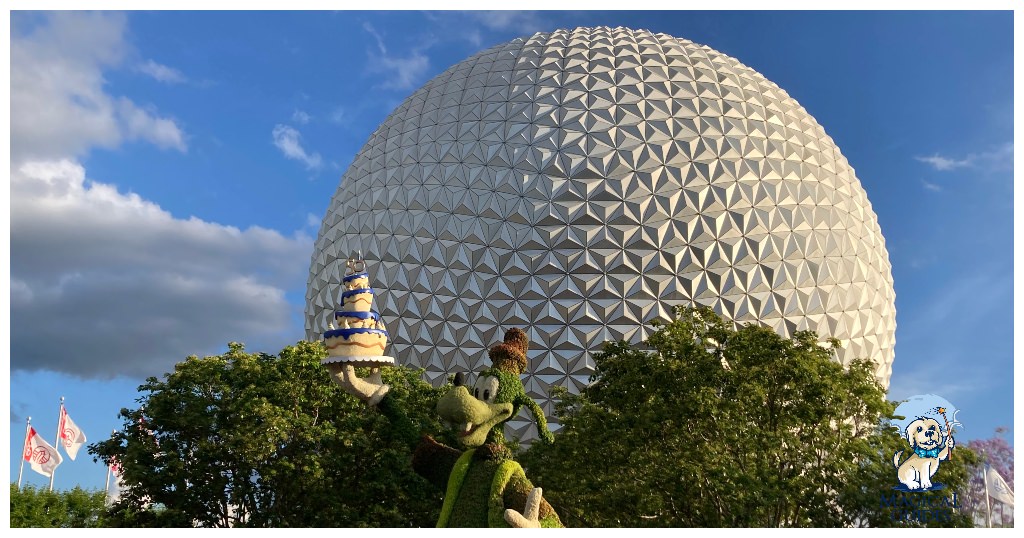 Photo by Bayley Clark for Magical Guides.
Those familiar with the ride are very confused at this being on the list but rest assured Spaceship Earth has all of the technical requirements to be a roller coaster. I wanted to put it up in the A tier for being such a quintessential part of Epcot, but I know at the end of the day, most people wouldn't want to see a classic slow-moving dark ride among the other top coasters.
Read More: Fun Facts About Spaceship Earth
Star Wars: Rise of the Resistance, Disney's Hollywood Studios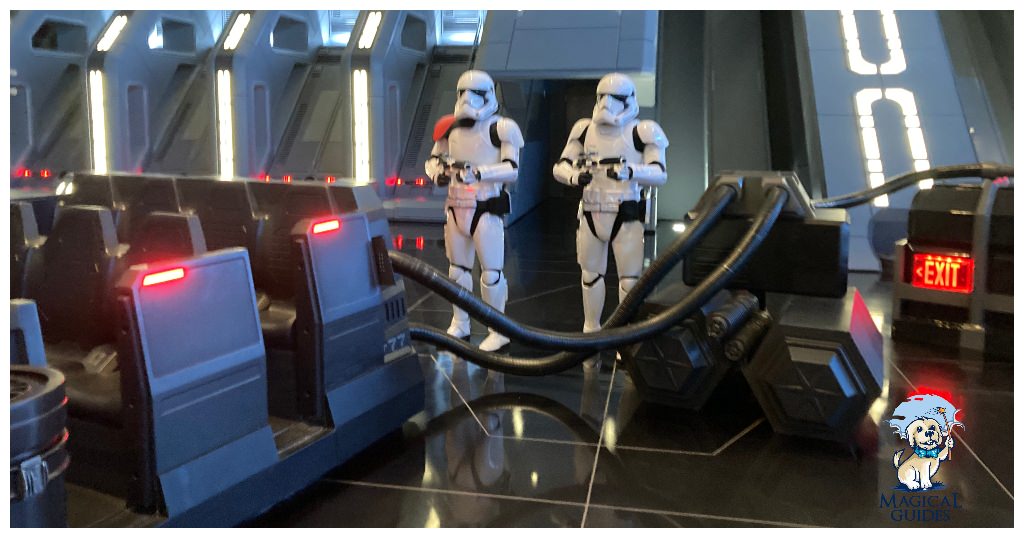 Photo by Bayley Clark for Magical Guides
Not quite a coaster, but it has a mix of all sorts of elements that make it a top-tier attraction (if they work properly when you try to ride)! Millennium falcon: Smuggler's Run doesn't quite have the same oomph.
Read More: Star Wars: Rise of the Resistance Guide
Avatar: Flight of Passage, Disney's Animal Kingdom
Though more of a simulator ride, this is the best attraction on Disney Property, and should be respected as such.
Tower of Terror, Disney's Hollywood Studios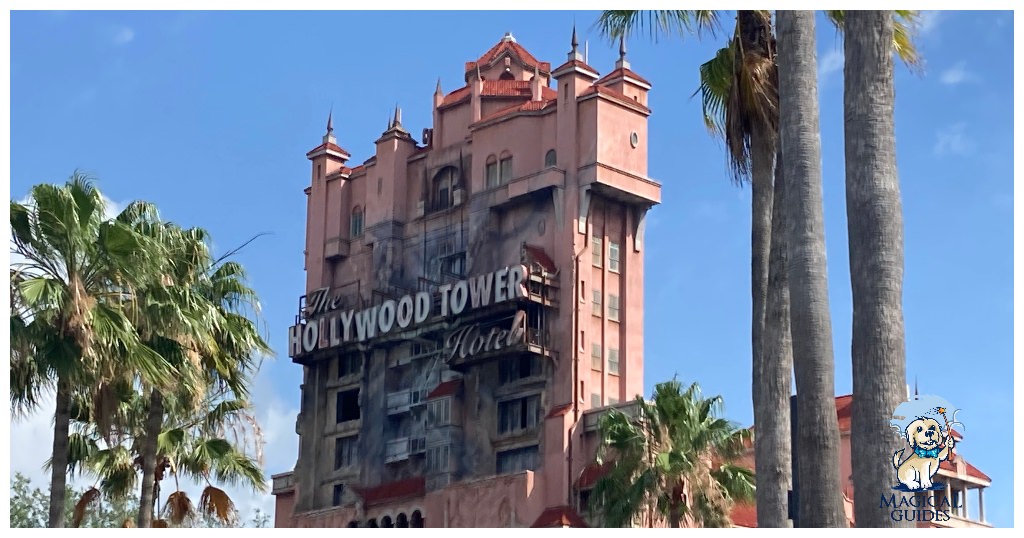 Photo by Bayley Clark for Magical Guides.
Possibly Disney's greatest all-around thrill ride, the Twilight Zone Tower of Terror is so impeccably themed that the queue should be an attraction itself. It's top on the list of scary rides.
Read More: Disney Park Bag: Essential Items You Should Pack
Overall Coaster Thoughts
No matter what type of coaster you prefer, all of Disney's coasters are fun. While other roller coasters might set out to thrill you and serve only as a scary adrenaline rush, most of what Disney has is made to keep you coming back wanting to ride again and again. The list is a fun organization of what each roller coaster elements satisfy me, but be sure not to miss out on any of them when you take your trip to the Disney parks!
Read More: Best Shoes for Disney World & Theme Parks: Men, Women