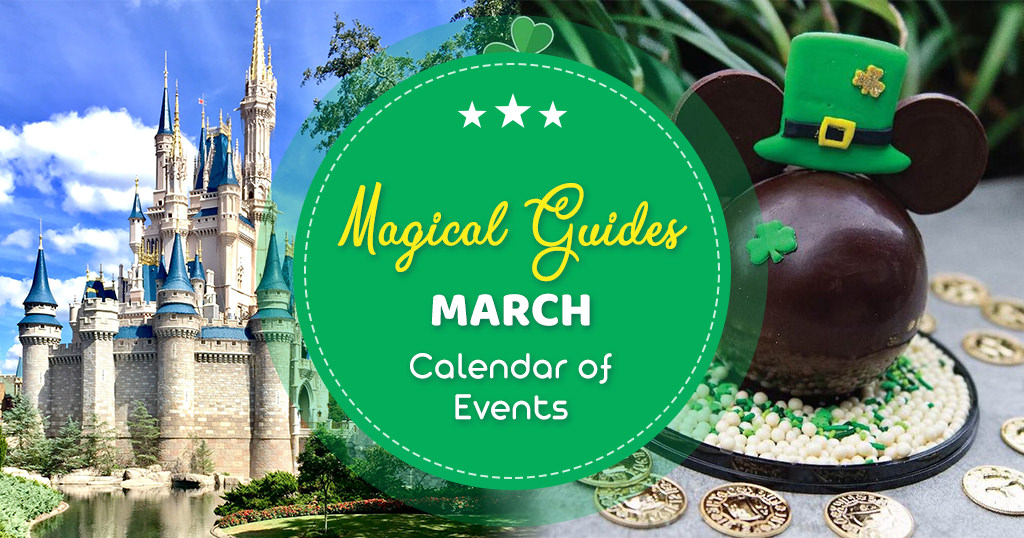 March is one of the best times of the year to visit Walt Disney World. The weather in Orlando is warm and beautiful this time of year.
March is also the beginning of Spring Break season which can bring large crowds to the park. Nice weather usually attracts more people to the Disney Parks.
For many families, it's the perfect destination for a spring break trip. Let's take a look at what Disney has in store for anyone who's booked a March trip.
Is March A Good Month To Go To Disney World?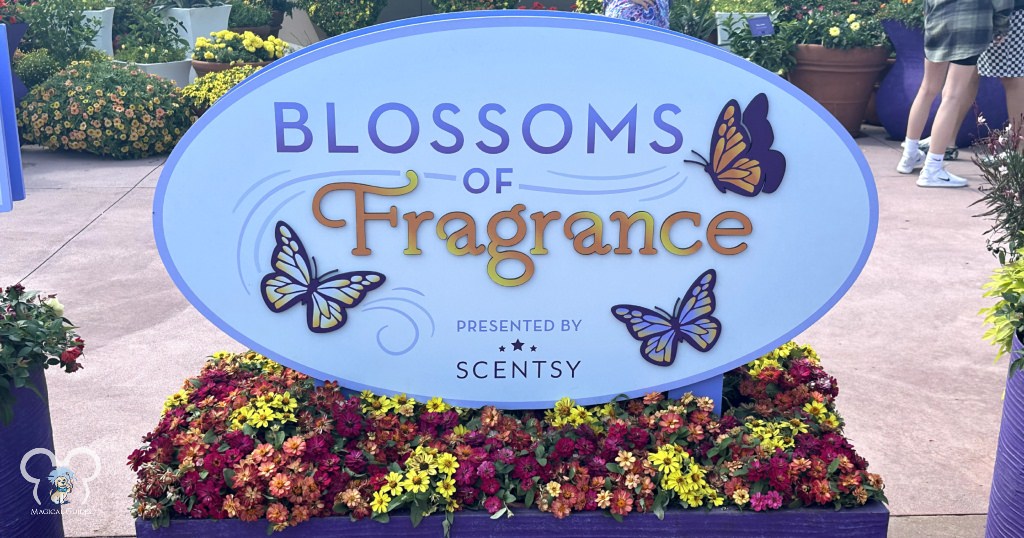 March is a great month to go to Disney World to enjoy the weather and special events happening at this time.
Every month in Orlando has its advantages and disadvantages. March has gorgeous weather but with that weather comes larger crowds.
To decide if March is a good time of year for you, you should decide which is most important to you on your Walt Disney World Vacation. Some guests care more about having beautiful weather. Other guests may want to go when crowds are lowest.
Let's take a look at what you can expect for your March trip to Walt Disney World.
Pros of a March Disney Trip

Great Weather – March is one of the best times of the year for an Orlando trip. It's not too hot to walk around the parks all day, but still warm enough to enjoy swimming and the water parks.
International Flower & Garden Festival – Don't miss exploring World Showcase and all of the booths at this EPCOT festival. There's so much to see and do, and kids will love the beautiful topiaries on display just as much as adults.
Longer Park Hours – After the relatively short park hours in February, you'll find these are much improved in March. However, keep in mind this is a strategy that's in place to accommodate the higher crowds.

Cons of a March Disney Trip

Crowd Levels During Spring Break – For many families, this is one of the only times of the year they can get together and enjoy a trip to Walt Disney World. Throughout March and April, you'll find it's much busier than the past two months. Locals are also on spring break, so expect longer wait times for rides.
Lower Resort Availability – If you are reading this today and still haven't booked your Walt Disney World resort for a March trip, it's time to make that booking. You'll find resorts in every category book up very quickly during March. Make sure you book in advance as much as possible to secure your reservations.
Dining Availability – Similar to resorts, you'll find that dining availability goes extremely quickly in March. Book as far in advance as possible, preferably at the 60-day mark for your trip. You don't want to be left relying on just quick service meals during a week in the park, especially during a more crowded time of the year.
What Are The Crowds Like At Disney World In March?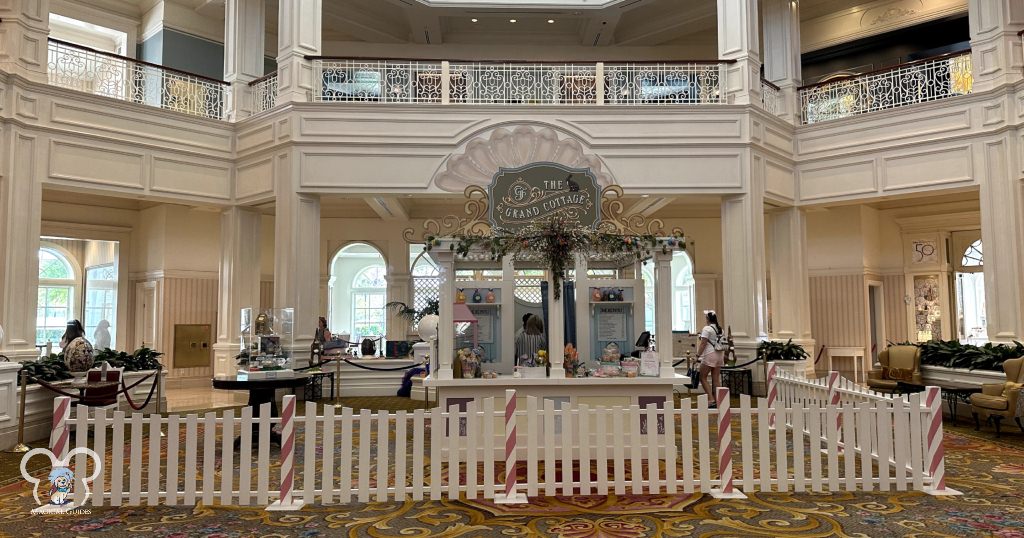 If you are looking to avoid crowds, go towards the beginning of March. Mid-March starts the spring break season where crowds will be heavy. Spring break is a very popular time for families with school children to head down to Central Florida.
If you want gorgeous weather, this is a great time of year to plan your Disney vacation. If you want the lowest crowds, it's a good idea to choose other months like January, February, or September.
What Are The Special Events At Disney World In March?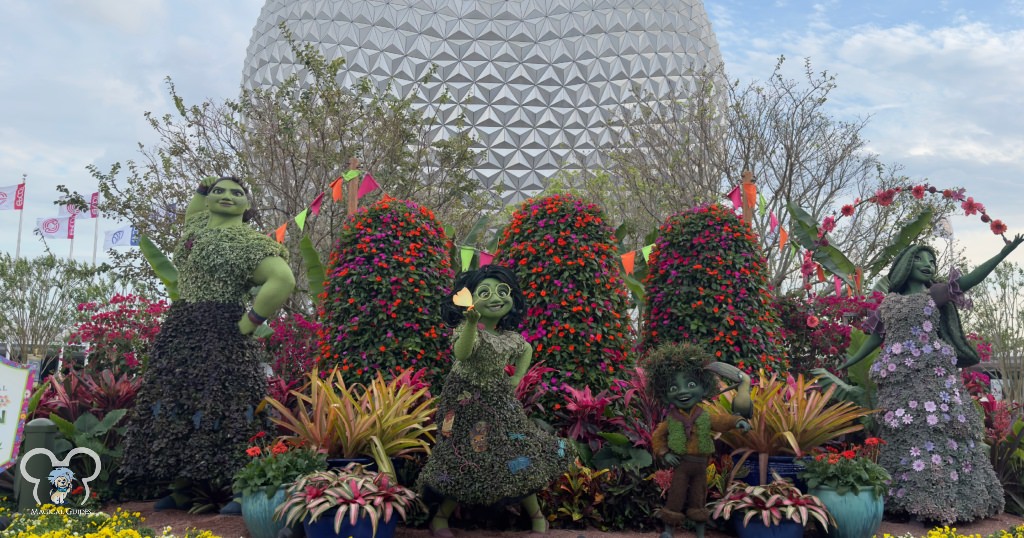 Epcot International Flower & Garden Festival – This festival is one of the highlights of the Epcot event calendar and welcomes more than 30 million flowers to the park each year. You'll find there's plenty for kids and adults alike to enjoy, and special concerts and events take place throughout the month. The event kicks off this year on March 2nd and carries on through to July 4th.
Read Also: What to know for EPCOT's Flower & Garden Festival
Holidays In March At Walt Disney World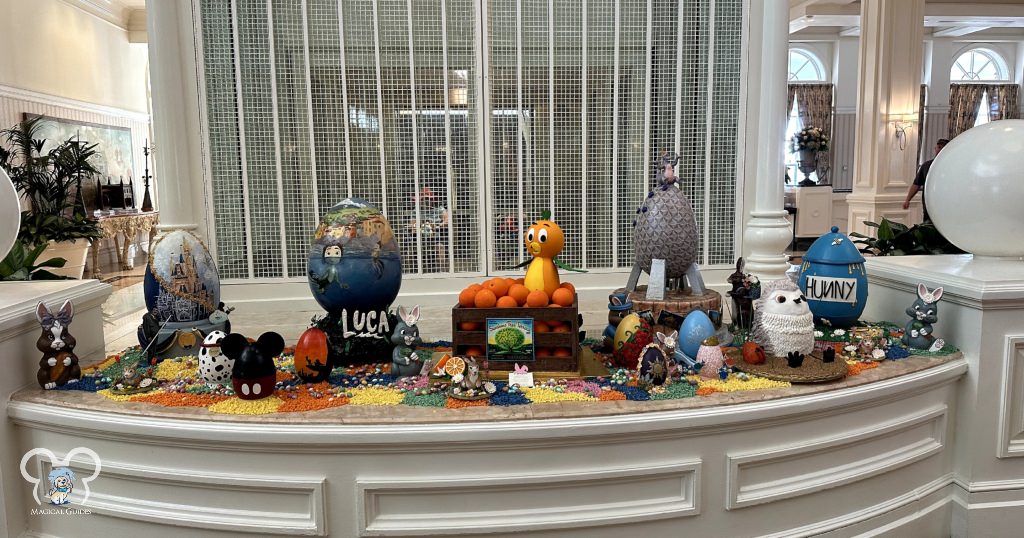 St. Patrick's Day – On March 17th, head to Raglan Road and Disney Springs for their annual St. Patrick's Day celebration. These events often run much longer than just the day itself, but you'll find special food and drink offerings to get you in the festive mood.
Spring Break –While not technically a holiday, it's important to keep in mind that a March visit will likely coincide with spring break. You'll find that there are often extra restaurants open during this time and longer park hours to accommodate the higher crowd levels.
Easter –Easter Sunday falls this year on the 31st of March, so it's right at the end of the month. With Spring Break at the end of the month, we expect crowds to be highest the last week of March. During this time of the year, we also see an influx of visitors from the UK and Europe, as children get a couple a week off school for Easter. Make sure you plan an Easter trip way ahead of time to avoid disappointment and missing out on any of your park reservations or favorite dining spots. Disney puts on some fantastic dining and special events this weekend, so make sure you check out the options on their website.
Disney World Theme Park Operating Hours In March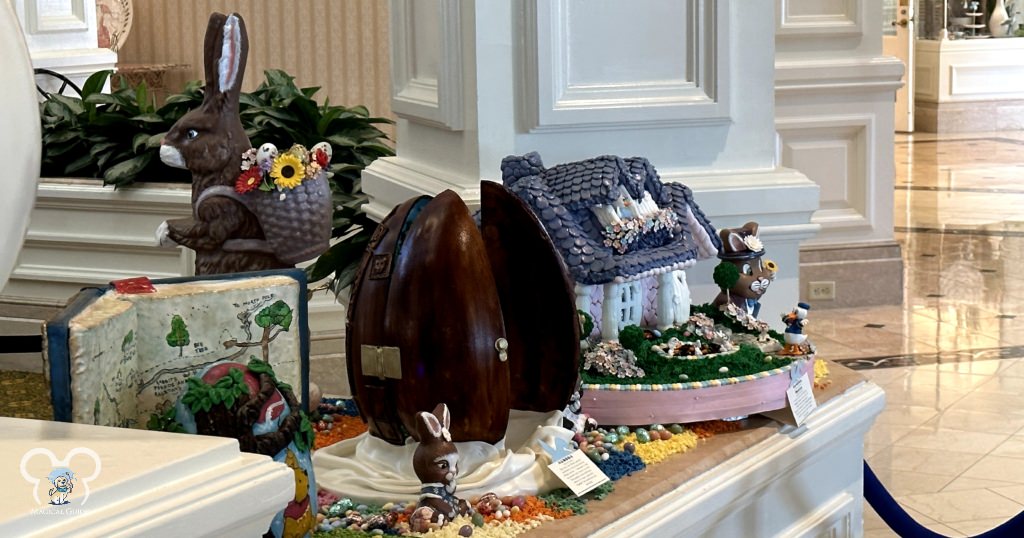 As we've shared so far, the parks are much busier in March during spring break. For that reason, Disney extends the park hours throughout the month.
We recommend getting to the parks as early as possible, especially if you are staying on-site and can enjoy the 30 minutes early entry.
Magic Kingdom – 9 am to 8 pm or 9 pm
Epcot – 10 am to 9 pm
Disney's Hollywood Studios – 9 am to 9 pm
Disney's Animal Kingdom – 9 am to 7 pm
Water Parks – Blizzard Beach reopening date is yet to be confirmed. Typhoon Lagoon is open daily from 10 am to 5 pm (weather permitting).
Disney Springs – 10 am to 11 pm
March is one of the best times of the year to visit Walt Disney World. If you have a vacation booked this year in March, make sure you plan in advance to avoid disappointment with your resort booking and restaurant reservations.
We encourage you to pack a little patience during your trip, as it can get quite crowded in the parks during spring break. However, you'll find that the weather is ideal at this time of the year for taking a break at your resort each afternoon and enjoying the swimming pools and great facilities the Disney resorts are known for.
Whatever you do during your March 2024 trip, we know you'll have a fantastic time immersing yourself in Disney magic.
How Is The Weather At Walt Disney World In March?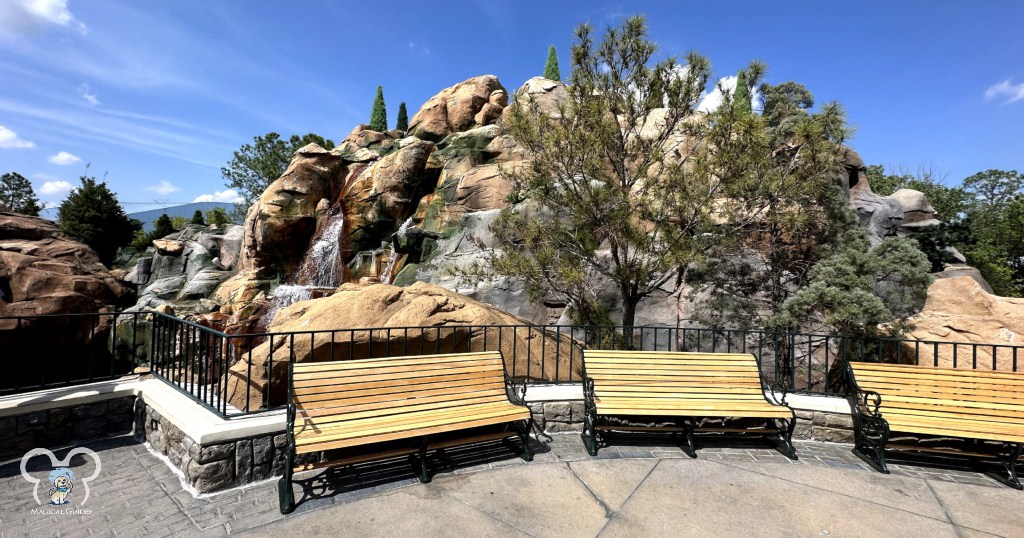 March is one of our favorite times of the year to visit Orlando. The cooler winter weather is now gone, and Orlando starts to feel more tropical once again. If you are looking to escape the colder weather at home and enjoy swimming at the water parks, you'll be in luck during most of March.
The average high temperature is 78°F, and there's an average low of 58°F. The first week or two are a little cooler, but you'll find as the month goes on, it's perfect for sunbathing and swimming.
The great thing about March is that you won't experience the high humidity of the rest of the year. Maybe pack a sweater or light jacket for late nights in the park, but don't worry too much about rain either in March.
Is it cold at Disney World in March?
March is not cold. March can have cooler temperatures in the 50s or 60s at night especially the first week or two. Be sure to check the weather forecast a few days before your trip to help you make your Disney packing list.
March has cooler temperatures than the summer months with the high temperatures being in the 70s or 80s. Early Spring has the best weather in Florida making is a great time to head down for your vacation!
Can you swim at Disney World in March?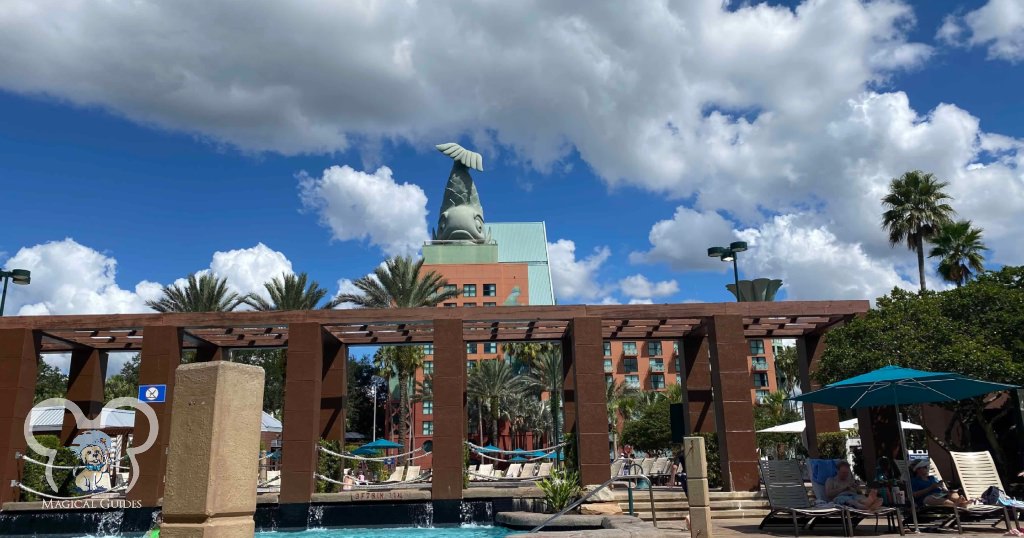 Yes, you can swim all year long in Disney World. Even if temperatures are cooler, Disney World heats their resort pools year round.
March is also known for warm weather in the Orlando Area which is perfect for swimming.
Does it rain at Disney World in March?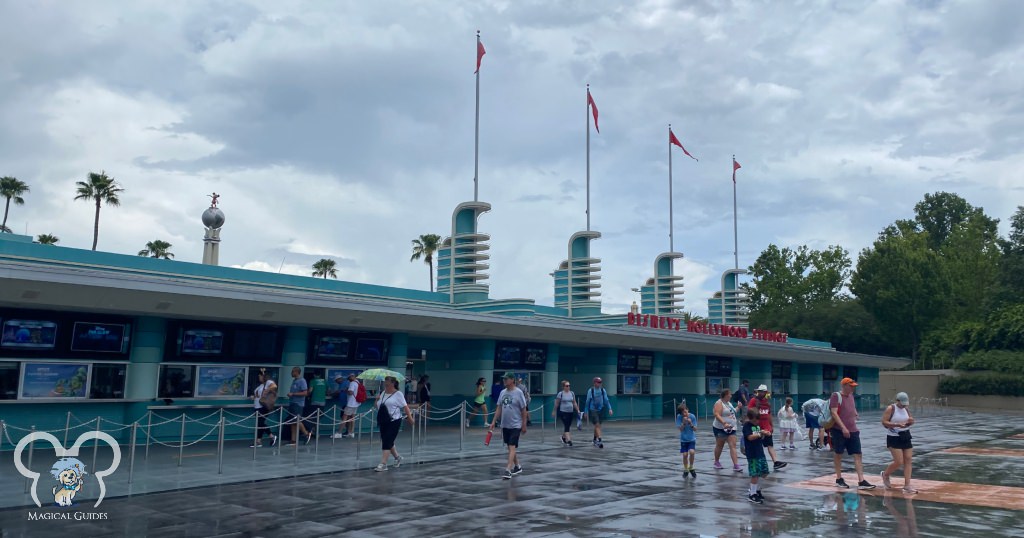 March has about 9 rainy days during the month so it's not considered rainy season compared to the summer months. Hurricane season begins in the June and goes through November so spring is a great option to avoid the rainy season in Disney World.
The Disney World theme parks tend to empty out when the rain hits so it's a great idea to bring your rain ponchos and best shoes for rainy weather. Staying in the park allows you to take full advantage of the lower wait times.
Do you need sunscreen at Disney World in March?
Yes, you need sunscreen year round in the Florida sun. March starts to see temperature increases and you will want to make sure you have sun protection with you.
It's also a great idea to bring a refillable water bottle as well to stay hydrated with the temperatures rising this time of year. The humidity will feel hotter in Florida in the 70s and 80s.
What To Wear To Disney World In March?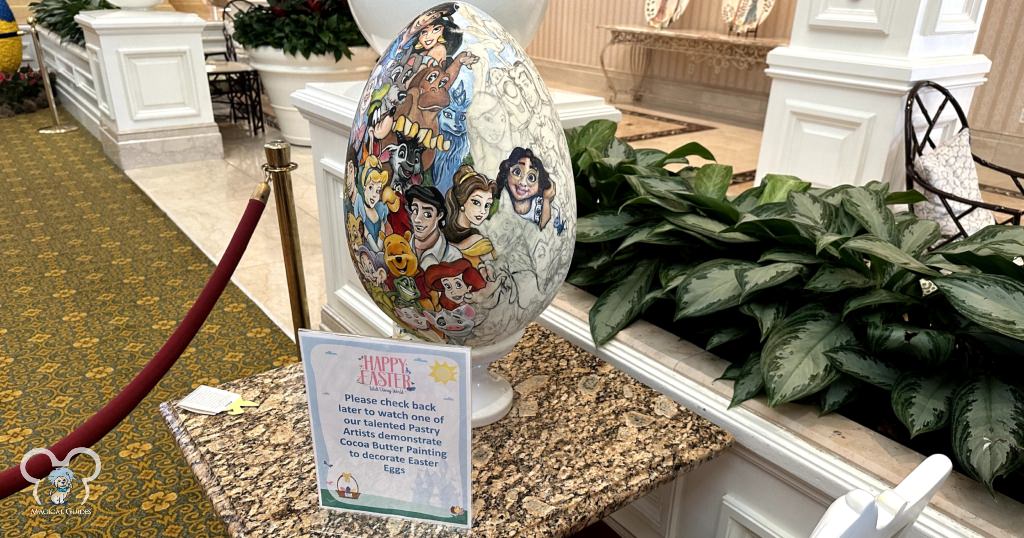 As we mentioned in the weather section of this piece, it's going to be warm in March. So you will want to medium to lightweight clothing, but you can leave your winter jackets and gear at home.
You will want short sleeves, t-shirts, and tank tops. You may need some layers during the colder days at night. A long sleeve shirt or light sweater can help you dress for all weather conditions at this time of year.
One of the most important things to wear are comfortable shoes to do a lot of walking in. Don't forget your bathing suit and flip flops for those resort pool days!
What Should I Pack For Florida Weather In March?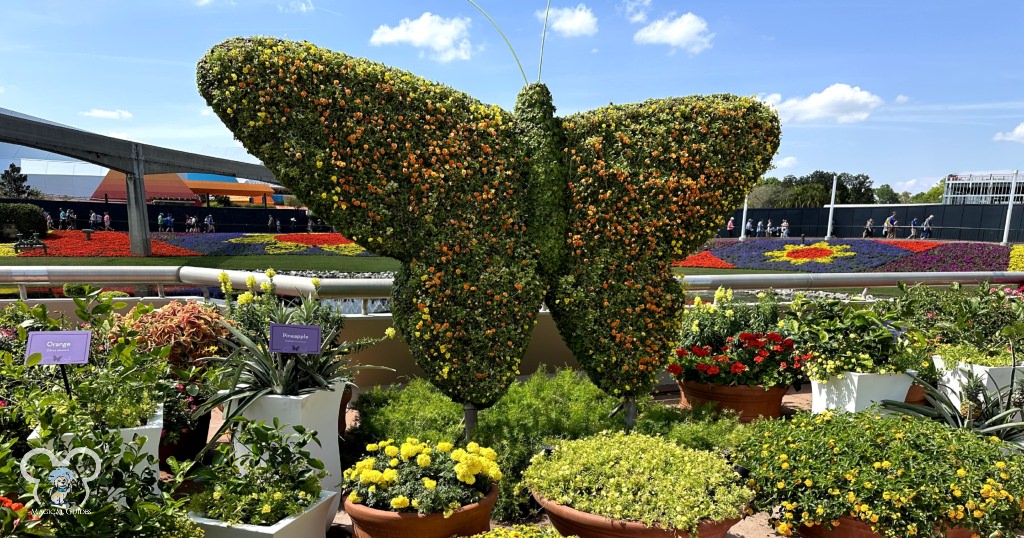 Disney Packing List:
short sleeve shirts
tank tops
shorts
sunglasses
hat
sunscreen
comfortable tennis shoes
socks
long pants, jeans, or leggings
light sweaters, sweatshirts, or jackets for nighttime
bathing suit
flip flops or sandals
Disneybound Outfits or matching family t-shirts
Minnie and Mickey Ears
Backpack or Disney Park Bag
Do not forget to pack and apply sun screen often if you're going to be at Disney World. We would recommend a bare minimum of SPF 30 for your sunscreen protection. You can see get sun burnt any part of the year in Florida, it is one reason why it's called the Land of Endless Summer.
If you forget your sunscreen, most resorts will have a store that will have sundries you can purchase. You also have the option to get items delivered from the grocery store or Walmart directly to your hotel. I'll link below the information you need when doing so.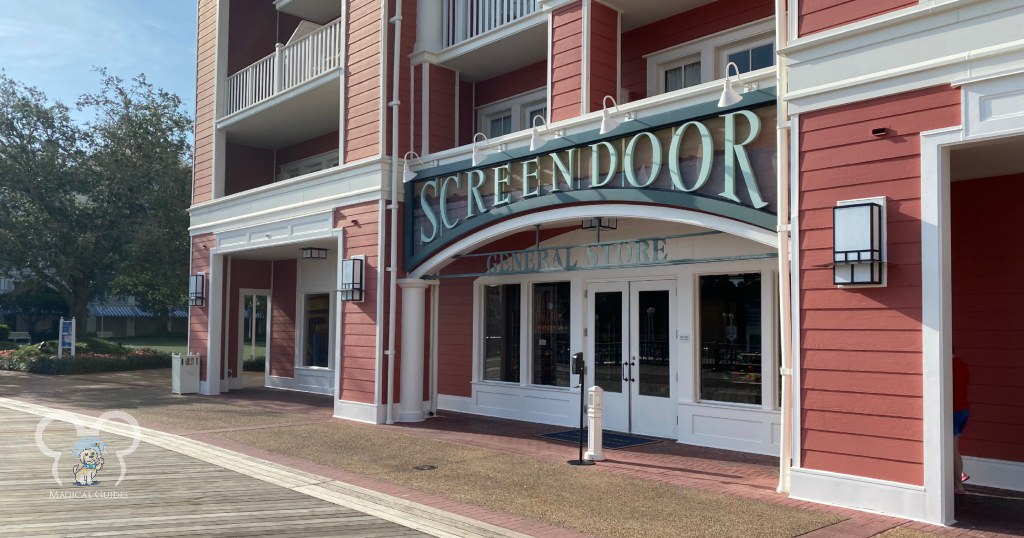 Read Also: Grocery Delivery at Disney World; How to get Groceries delivered
Don't forget to pack your favorite pair of sunglasses, and hat as well. Sunscreen is a necessity, but what about your scalp and your eyes? Do not forget them, and trust me when I say having a sunburnt scalp trying to apply aloe too, it's not fun to do at night – and can ruin the rest of your trip. So my recommendation is to bring a hat and sunglasses that offer polarization.
I'm a fan of Shady Ray sunglasses, as they donate 1 meal with each order, they are quality glasses at reasonable prices and even will replace them if you lose them when you don't remember to take them off during Rock 'n' Roller Coaster. That might have happened once or twice to me, and the customer service replacements are quick and painless.
Is Purchasing Genie+ During The Month Of March Worth It?
This would be a good month to look into Genie+ and Lightning Lane passes which will help to avoid the disappointment of missing out on some of the most popular attractions. Crowds will be heavier this month during spring break.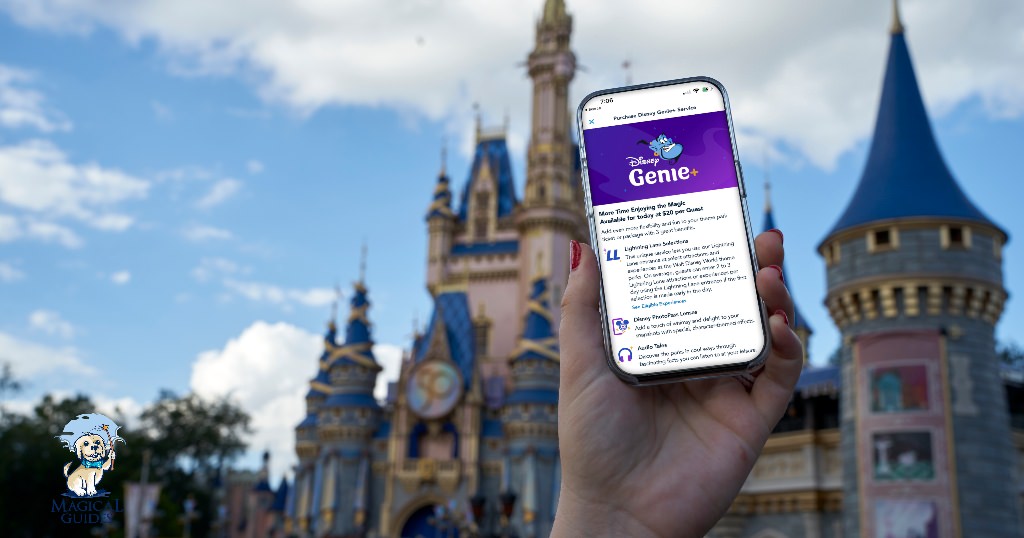 Consider purchasing Genie+ or Individual Lightning Lane passes to lower your wait times in the park. I would also consider rope dropping the parks as well and taking advantage of Early Entry if you qualify.
Magic Kingdom will be the busiest and you will want to purchase Genie+ or use Early Entry in March. Hollywood Studios is another park where they are very helpful and I would consider purchasing.
EPCOT and Animal Kingdom would still be a good idea for purchase but aren't as busy as Magic Kingdom or Hollywood Studios. If you are only going to use Genie+ for one or two park days, I would choose Magic Kingdom or Hollywood Studios.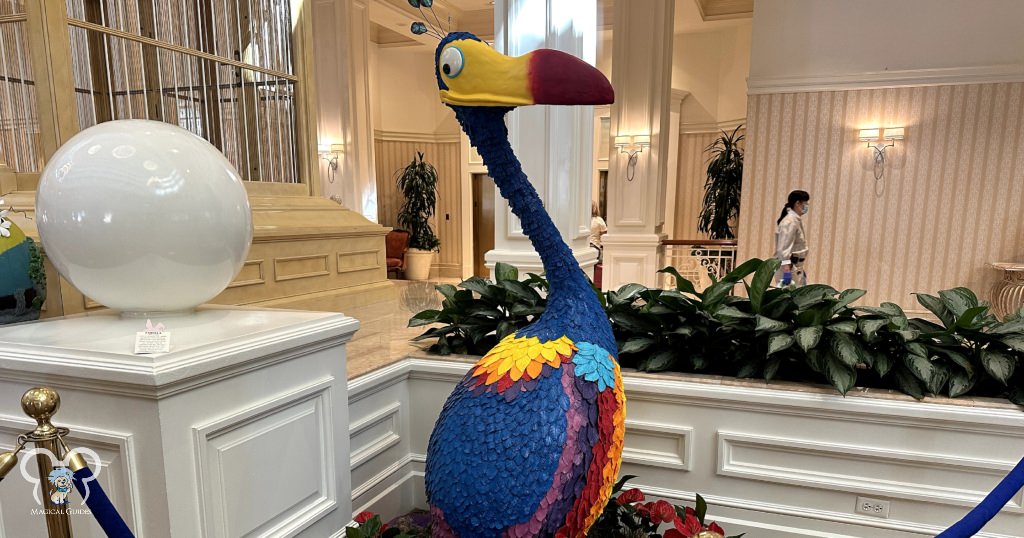 March is a great month of the year to visit Walt Disney World. March is Disney World is right before Easter and the EPCOT International Flower & Garden Festival.
There's no shortage of things to do even if you've visited dozens of times before. Make sure you book your hotel reservations now, as we expect March 2024 to be particularly popular.