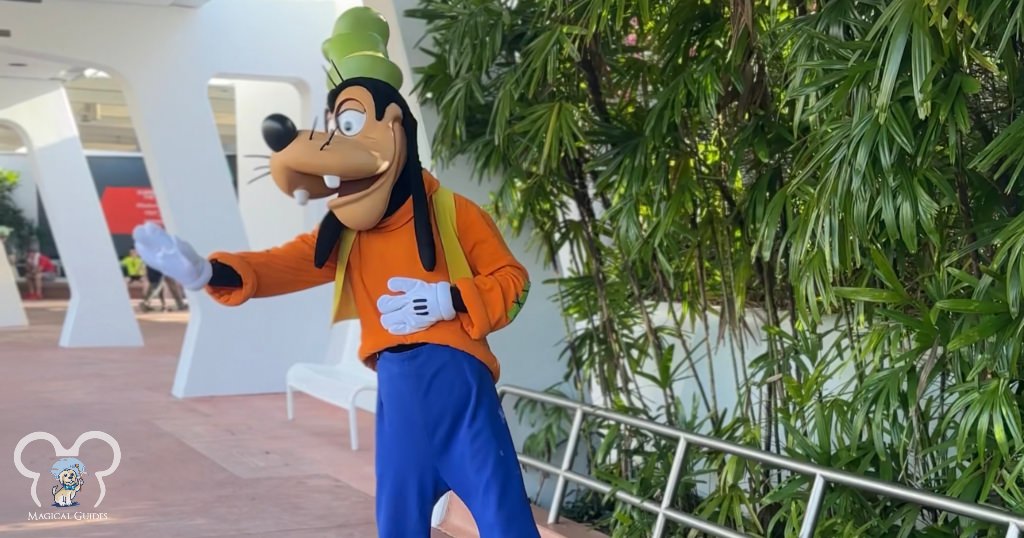 One of my husband's favorite cartoon characters to meet is the Disney character Goofy. This stems from his watching so many Disney cartoons as a child. It was a bit nerve-racking that my husband knew so much about Goofy's life, versus remembering the details of our relationship!
I find out a fair amount about Goofy's personality in the short films and cartoons. I'm often left wondering what kind of animal is Goofy.
Goofy can be seen throughout the Walt Disney World theme parks. He's someone that everyone should meet at least once on their next vacation, and one of the most common character meet and greets.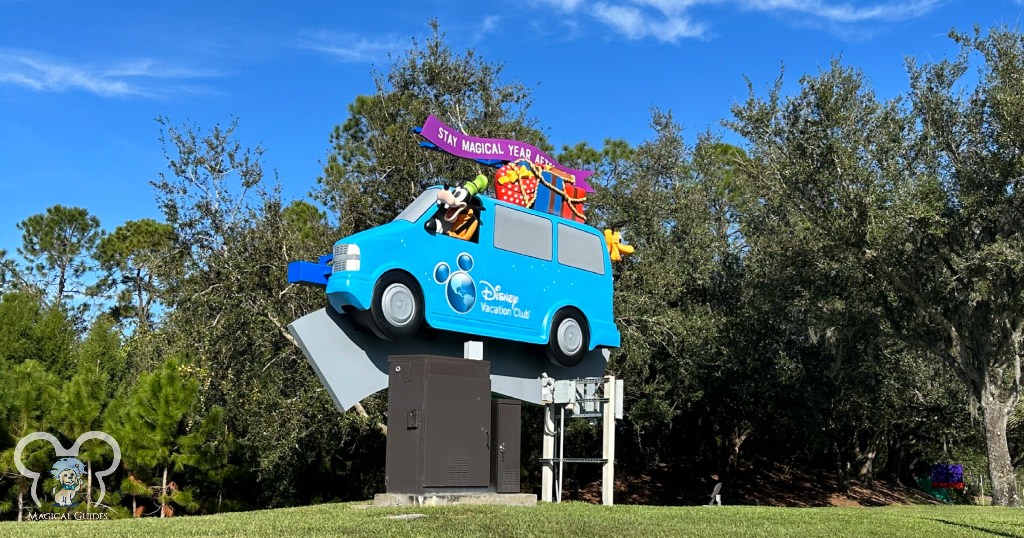 If you enjoy character meets, as my husband does, Goofy is one of his favorite to meet. He mentioned that Goofy is one of the most interactive characters that you meet at Disney World. So it's possible that my husband finally met his child-like energy inside the parks.
Then we were driving by the DVC near the Swan and Dolphin, and I wondered. Is Goofy a Dog? Or is Goofy a Cow? My husband balked at my question, with his opinion, but I wanted an answer. So that leads us to another exciting Disney adventure.
My husband even went to the Facebook Group Disney World Secrets to poll the audience in this debate. Sure enough, this was a hot topic, and over 230 people replied to the poll. It was a simple poll, "Goofy is a …" with two options, "cow" or "dog". Let's take a look at the staggering results of this long-running debate.
From the poll, over 93% of every vote cast thought Goofy's origins to be of the canine family. Only 14 people thought he was a cow. That should have been enough to fill my curiosity, but it wasn't. I wanted to know more about the animated character. So I decided I had to research more about Goofy's true heritage.
Is Goofy a Dog?
The most asked question about Goofy is whether he is a dog. Goofy was created by The Walt Disney Company and is an anthropomorphic dog. This means that he is an animal who exhibits many human characteristics, which explains why he acts and walks in the way he does.
Goofy's physical appearance is known for being tall and lanky, wearing a turtle neck and vest, large shoes, pants, and white gloves. He has a tall hat on the top of his head, which was meant to be a rumpled fedora.
Goofy is good friends with Mickey Mouse and Donald Duck, who he is often seen in cartoons and in theme parks. He is also the father of Max, who we'll learn about later.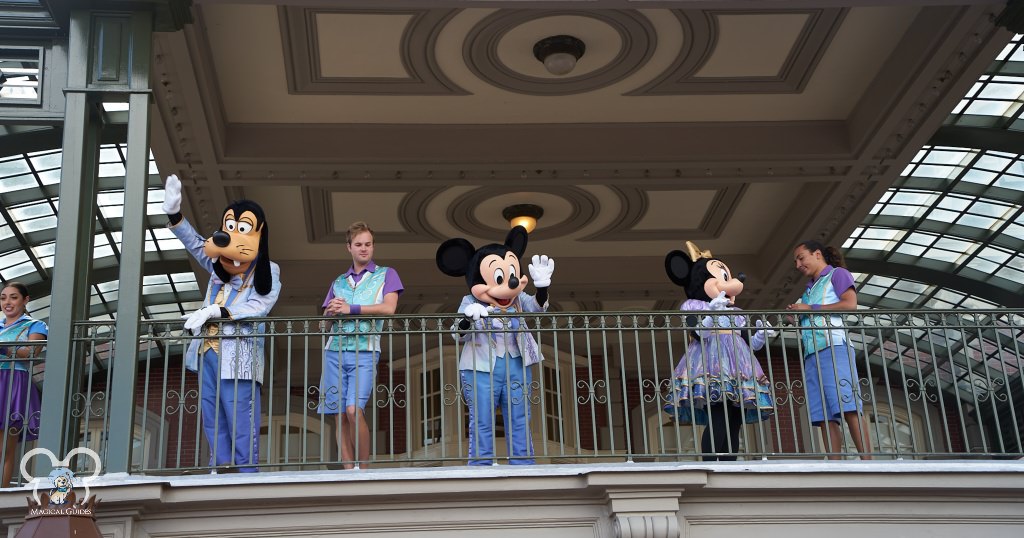 One of the reasons Goofy is such a beloved character is his personality. Goofy can be summed up as a gullible good samaritan. He is a composite of an everlasting optimist. What I mean is, he's always looking for the positive in life, and would rather be wrong than think someone is going to take advantage of him.
Sometimes I wonder if my husband doesn't embody the spirit of Goofy in his daily life. My husband is always willing to help someone, rarely is he too far from making a joke in a conversation, and reminds us all to look for the positive in any situation.
Goofy originally was named Dippy Dawg, but now he is only referred to as Goofy in a short called Whoopee Party. In the 1950s cartoons featuring him, he often played a character called George G. Geef. He has had many different names over the years, but Goofy is the one that he is best known for and uses to this day.
Most of us only know him as Goofy, but don't be surprised if you watch his old cartoons to find him called something else.
Goofy usually appears as a sidekick for Mickey Mouse, but he has also featured in his own shows over the years. He lives in Mouseton within the comics but is located in Spoonerville in the television series Goof Troop.
Goofy can also be seen in the Mickey Mouse Clubhouse cartoon. My brother-in-law absolutely dislikes this cartoon, but when they leave me to babysit, you can be sure my nephews and I watch it.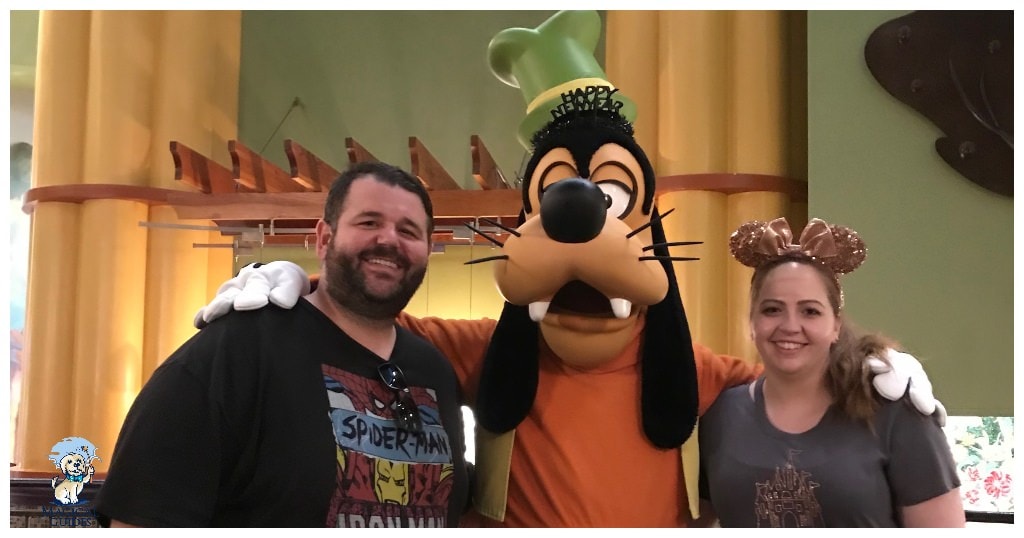 Why Can Goofy talk but Pluto doesn't? Aren't They Both Dogs?
Observant Disney fans might be wondering why Goofy is so talkative yet Pluto is never seen to talk. Pluto is a "real" dog in the cartoon, and is Mickey's pet, this is why he is never seen talking and barks like a real dog. In the cartoon world, all the other characters are seen as people. Which is why they are seen talking in the cartoons and attractions they appear in.
The original voice actor for Goofy was Pinto Colvig. Pinto stated that Goofy was inspired by a village nitwit in his home of Jacksonville, Oregon. Disney explained Goofy would help to expand the already popular Mickey Mouse cast.
While Goofy is sometimes seen as more serious. He's generally known for joking around and is one of the funnier Disney characters. This is why he appeals to adults and kids of all ages, as he's always making everyone laugh with his silly antics.
Why is Goofy Anthropomorphic but Not Pluto?
A very common thing that happens in Western cartoons is having anthropomorphic characters. Pluto is a real dog, but Goofy is anthropomorphic, based on the ideas that the creators and Walt Disney had for the stories they wanted to share.
In these types of cartoons, actual animals and anthropomorphic characters can exist together. so we have to accept this for what it is and enjoy the presence of both Pluto and Goofy and their unique personalities.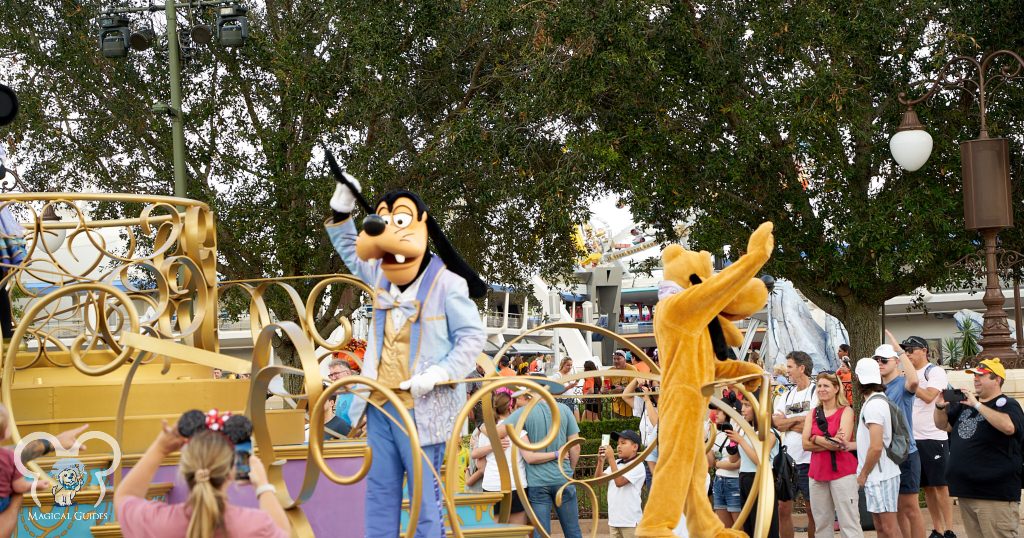 Goofy is well known for his funny catchphrases, which include "gawrsh!" and "ah-hyuck!" He is always seen saying these or hollering, which many people like to imitate. Goofy is always very animated and jokes around a lot, which is reflected in every cartoon that he appears in.
His personality matches his bold choice of clothing, which he is recognized around the world for to this day.
While he is known for his appearances with Mickey Mouse in cartoons. In more recent times, he can be seen in video games, such as Kingdom Hearts.
Kingdom Hearts has become a popular franchise. It has introduced more people to characters such as Goofy. Goofy plays a big part in this video game. You will spend a lot more time getting to know him when you play Kingdom Hearts. I know I'm addicted and can be found playing the app in my downtime.
Who is Max?
Max is Goofy's son, who first appeared in 1951 short "Fathers Are People". He was always referred to as Goofy Jr. Max in the 1992 series Goof Troop as a preteen.
This was a very popular series with kids and teens at the time and one that brought us much closer to Goofy and Max. Goofy also has a nephew called Gilbert, who is known for being much smarter than him. There's also his Grandma, who is known as Grandma Goofy, who Goofy adores very much.
Does Goofy Have a Girlfriend or Wife? Who is the Mother of Max, Goofy's Son?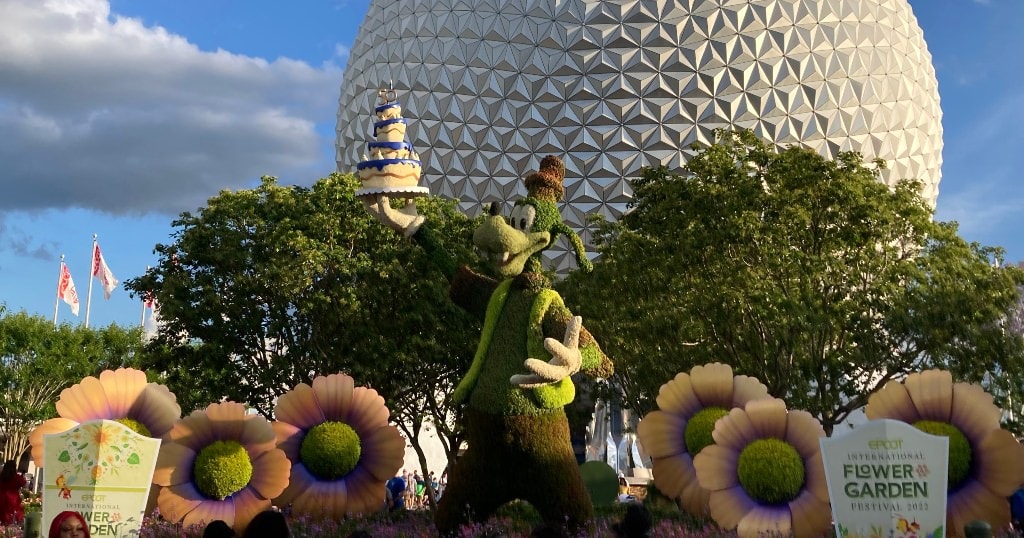 Goofy is often seen alone or with his friends, which leaves us wondering a lot about his backstory and family life. The wife of Goofy is referred Mrs. Goof or Mrs. Geef, and he is also the mother of Goofy Jr. (Max) from the 1950s Goofy shorts. She made an appearance now, which is when we first came to know her and started to learn more about Goofy's life.
Why Doesn't Disney Show Goofy's Son, Max, Anymore? Where Did He Go?
Max was quite a popular character for some time, but you may have noticed, he has disappeared from our screens. This is likely because of the lack of storylines, or they think that Max has had enough of our time already.
We can only hope to see him more again in the future, as he's a fun character to have around with Goofy in the animated films.
What Animal is Clarabelle, Goofy's Girlfriend?
Clarabelle Cow is another character you may have seen alongside Goofy, Mickey Mouse, and Minnie Mouse. She came about back in 1927 by Walt Disney Pictures and is another fictional character in this world.
Clarabelle is an anthropomorphic cow, bringing yet another type of animal to life in a whole new way. One of her best friends is Minnie Mouse, and you can often see them joking and playing together.
Clarabelle is often seen as Goofy's love interest in cartoons. She is not the mother of Max.
Where Can You Meet Goofy in Walt Disney World?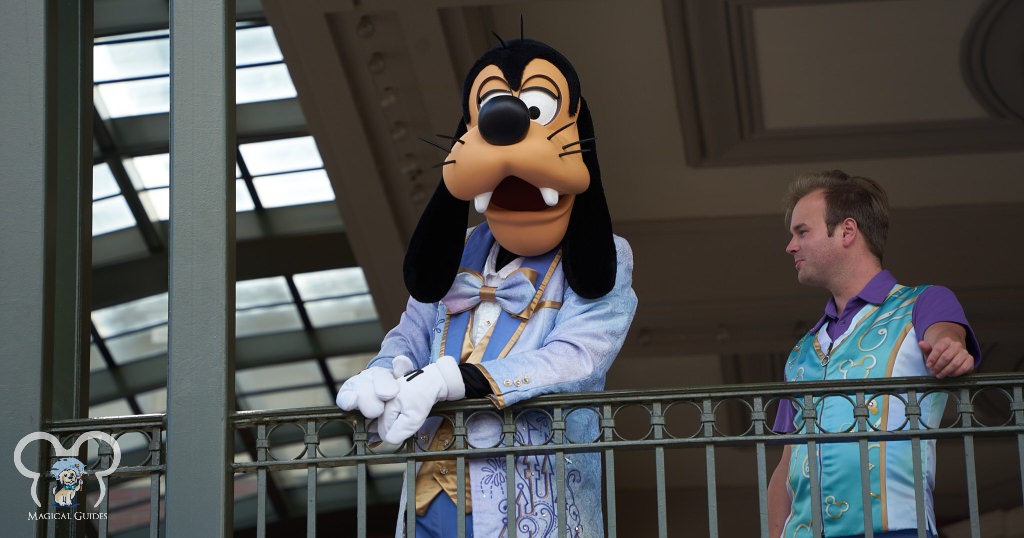 Goofy looks dapper in his 50th-anniversary outfit at the train station in Magic Kingdom.
Goofy is a character that we always enjoy meeting at Walt Disney World, thanks to his fun and jokey personality. The good news is that you have many different opportunities to meet or see him, both at attractions and in the meet-and-greet locations. Goofy can be found throughout the resorts and theme parks at character meals and meet and greets. You are able to hug this tall character and get your photo taken with him.
We have stumbled upon Goofy walking through EPCOT before. Seen him from up high at the train station at Magic Kingdom. It's luck of the draw, but that's what makes the magic of meeting him!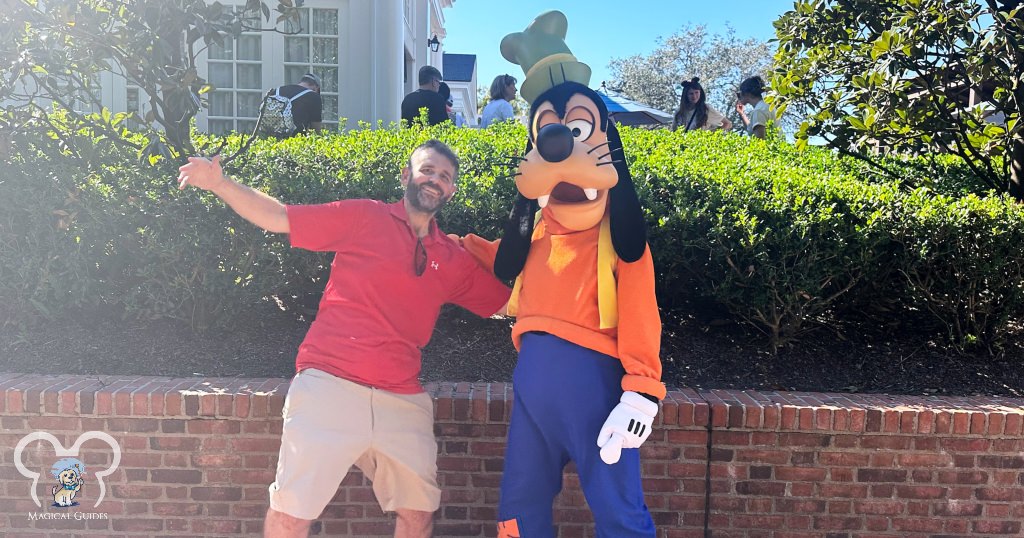 He's someone we recommend seeing on any trip, although his height can be a little frightening to young kids. Keep this in mind if they are meeting him for the first time, so they don't have too much of a shock.
Another great way to see more of Goofy is at the attractions he appears in. Mickey & Minnie's Runaway Railway to Disney's Hollywood Studios gives you the chance to get on a train that is driven by Engineer Goofy.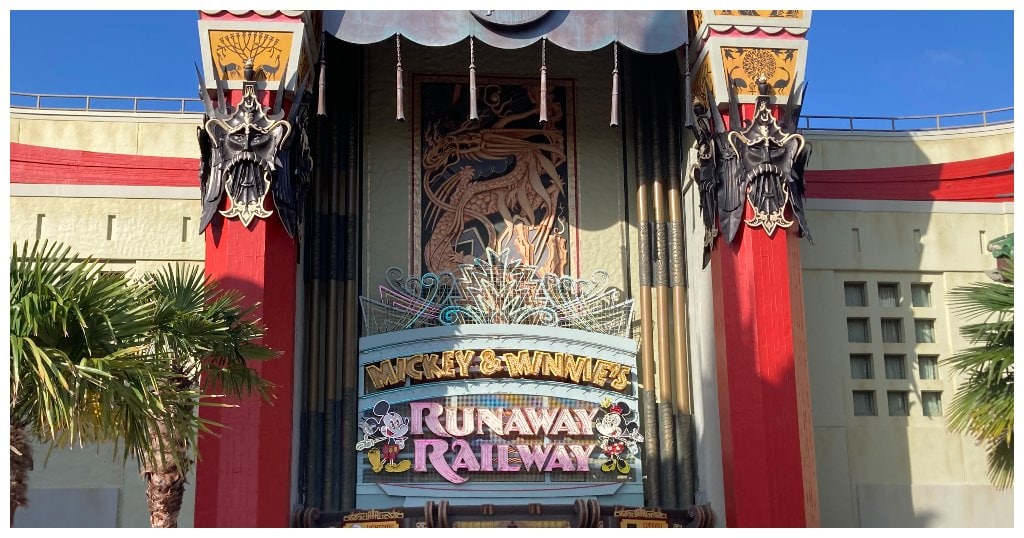 It's a fun ride for the whole family and takes you into the world of the famous Mickey Mouse cartoons. You can also take a ride on The Barnstormer Starring The Great Goofini, which can be found in the Magic Kingdom.
This ride has been around for some years now and is fun for first-time coaster riders. It's a junior roller coaster found in the Storybook Circus area and is a great way to introduce young visitors to coasters.
Goofy is one of the most beloved Disney characters of all time, and when you start to learn more about him and his life, it's easy to see why. We encourage you to watch some more of his old cartoons before your next Walt Disney World vacation.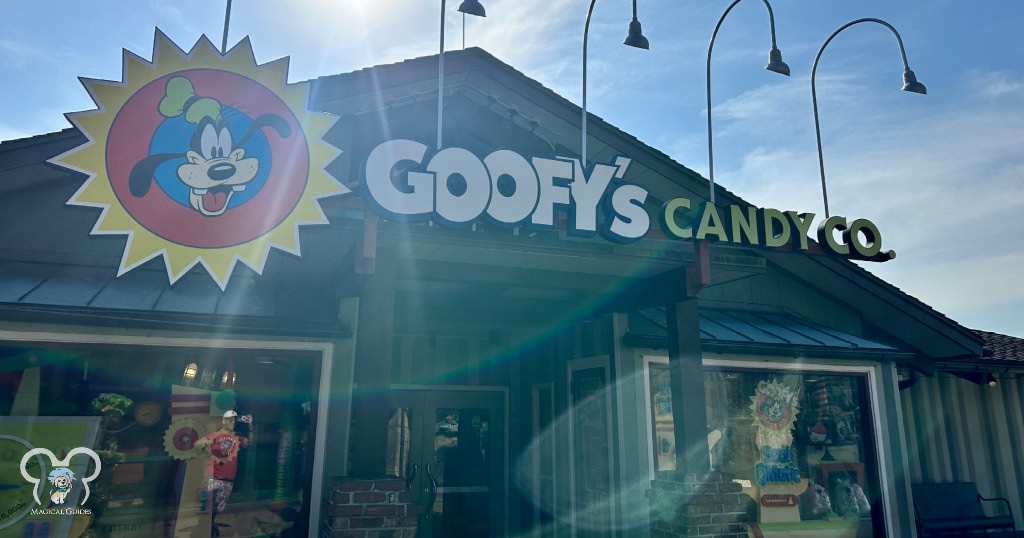 So that you are ready to meet him or ride the attractions that he's featured in. You'll also find him in many of the parades and character appearances in the parks, so keep an eye out for him at any time when you are in the theme parks.
The artists who brought Goofy to life put so much effort into their work. It's so important for us as Disney fans to take the time to appreciate this once in a while. Because let's face it, it doesn't matter what animal Goofy is, it's how the goofy character of a beloved cartoon character entertains and makes us feel.
Bill Farmer, Goofy Voice Actor's Thoughts
Bill Farmer (Disney Legend) is a talented voice actor famously known for providing the iconic voice of Goofy since 1987. His distinct voice brings Goofy to life, captivating audiences with his humorous and energetic performances.
Bill Farmer's incredible talent has made him a staple in the world of animation and entertainment. So what does he think?
Farmer clears up the misconception in an interview with Yahoo Entertainment. "He is not a dog…Goofy seems to be in the canine family in the same way that a wolf is not a dog, but they also are in the canine family. I think Canis Goofus is the technical Latin term for what Goofy is. He's just Goofy."
So, there you have it! Goofy is a species of dog, but in the same way that Mickey is a mouse. He is given human character qualities that set him apart from Pluto, who is a traditional pet dog.
Random facts you might not know about Goofy:
In France, Goofy is referred to by the name Dingo. Dingo means the same thing as Goofy does in English.
Goofy's Birthday is recognized as May 25th, 1932.
Goofy made his cartoon movie debut in a 7-minute film entitled, "Mickey's Revue" (Not on Disney+, yet).
In the movie, "Who Framed Roger Rabbit?", Roger Rabbit refers to Goofy as one of the best Toon actors.
Goofy's shoe size is 18.5, try finding that at any shoe store!
TikTok is responsible for the vast Disney conspiracy theory that Goofy is a cow, and not a dog.
Goofy was NOT modeled off a Scottish cow.
Goofy wears gloves as black hands would be more difficult to draw and see in cartoons.
Walt Disney's favorite character was Goofy (That's a huge surprise!)
Goofy was the mascot for Walt Disney World's first water park, River Country from 1971-2001 when it closed.
So is Goofy a Dog?
With all that said, Goofy is not a dog, but a beloved Disney character. He is a tall, anthropomorphic dog known for his clumsiness and good-hearted nature. Goofy's iconic voice, turtlenecks, and comedic antics have made him a fan favorite in various cartoons and films.
Despite his canine appearance, Goofy is considered an entertaining fictional character rather than a real animal. I will continue to love everything with Goofy's silliness that he brings to each adventure.