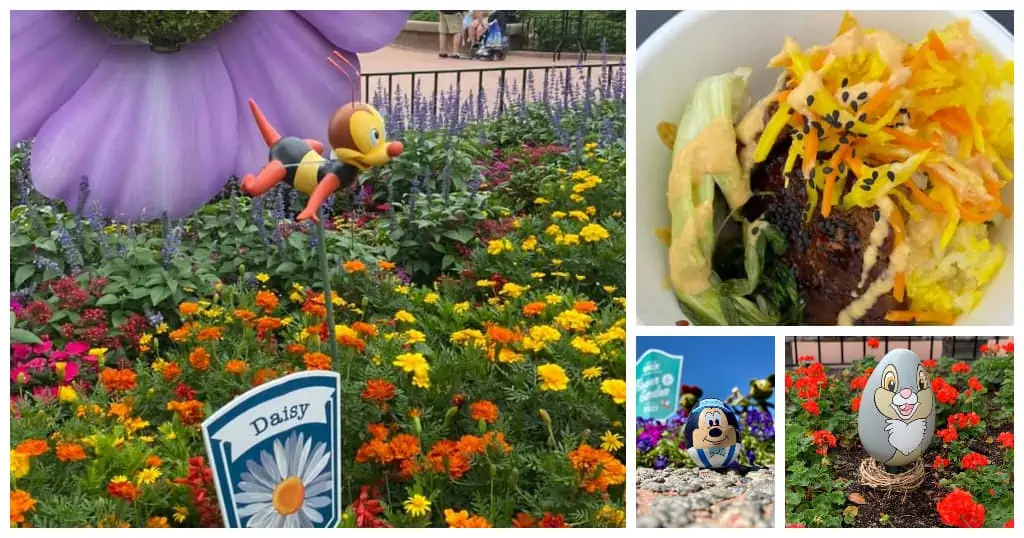 If you are already planning your Walt Disney World vacation for next year, you might be wondering how they celebrate at the resort during Easter. Today we're going to showcase some of the best Easter celebrations from across the property so that you can plan ahead for next year. It's one of the most popular times of year to visit, so make sure you book ahead if you are traveling during this time.
When is Easter 2023?
Easter this year is on Sunday, April 9th, 2023. It's a popular time of year for both domestic and international travelers. We recommend booking your Disney resort now before it's too late to make sure you don't miss out on your ideal trip for this time of the year.
Will Disney World be open on Easter Sunday
Disney World is open on all major holidays, including Easter Sunday. They may have additional or special selections at restaurants, so double check any reservation to ensure the dining experience is what you want (example, some places will have a different menu or fixed menu instead of a buffet option). Guests may be dressed up to celebrate the holiday, so feel free to theme your outfit for the day.
Easter in the Magic Kingdom
One of the best places to spend Easter is in the Magic Kingdom. A highlight of the annual celebrations is the Easter Bunny appearance on Main Street, U.S.A. You can either use your own camera or take advantage of the PhotoPass service to get a fun family photo. These characters only come out once a year, so it's a rare character sighting you won't want to miss.
They usually offer an Easter parade as well, but we'll be waiting to see if this returns in 2023 due to the current changes in the entertainment in the park. If this parade does go ahead, expect to see many of your favorite ducks and bunnies on the route to celebrate the spring. In the past, there's also been a special Spring Trolley Show around this time. This features the citizens of Main Street, U.S.A., and adds even more fun to the area upon your entry to the park.
Pollen Nation Exploration in Epcot
Throughout the Epcot International Flower & Garden Festival, you'll find a fun activity that will get you ready for the spring. While there's also a separate scavenger hunt for Easter that we'll share below, this is a great way to get you exploring more of World Showcase. You'll search for various plants around the park and place the sticker that matches on your map. There is a small fee to take part in this event, but you'll find that you get a little surprise in return once you've completed and returned your map.
Read Also: What to know about EPCOT's Flower and Garden Festival
EPCOT's Egg-stravaganza Hunt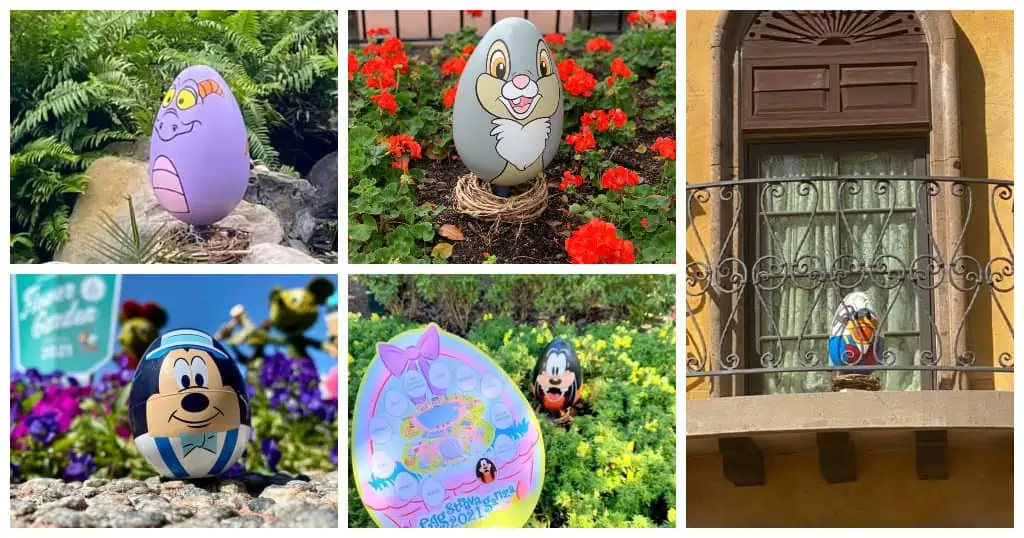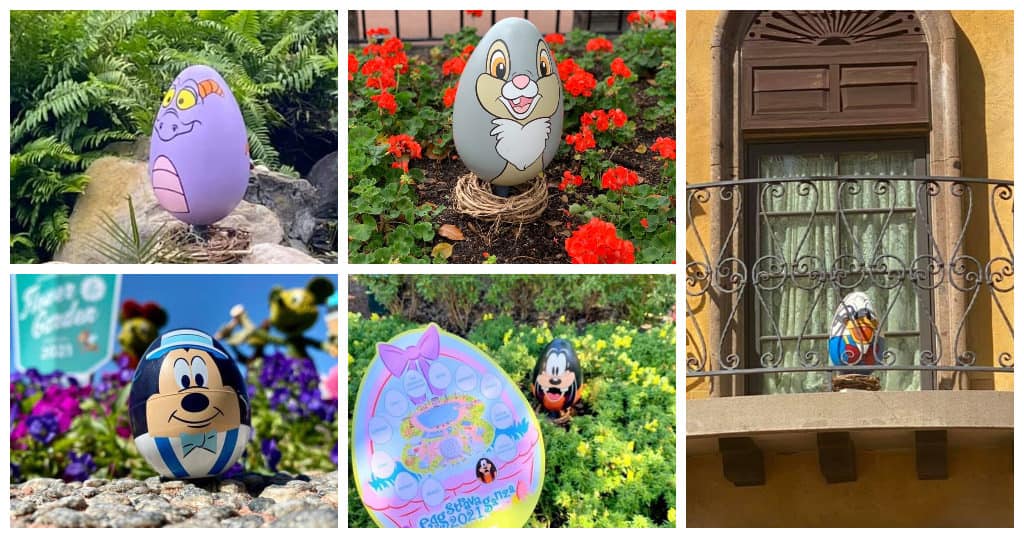 During the Epcot International Flower & Garden Festival each year, you can get in the Easter mood with this fun scavenger hunt. You'll purchase a map at select locations throughout the park and then go around World Showcase to find the character eggs. Once you've completed the hunt, return your map to Disney Traders, where you'll be offered the prize for the year. This event takes place for a couple of weeks around Easter, and there's a small charge to take part. It's a fun way to bring World Showcase to life in a new way for everyone in your family and see more of the countries while taking part in the scavenger hunt.
Easter Dining and Snacks in Walt Disney World
No seasonal celebration would be completed in Walt Disney World without unique dining options. If you are planning to eat anywhere for breakfast, lunch, or dinner on Easter Sunday, make sure you book as far in advance as possible. It's a popular day for locals and visitors to gather for a family meal, so reservations go quickly throughout the resort.
Many of the restaurants put on Easter brunches or lunches for Easter Sunday, but you'll want to make sure you are booked in advance so that you don't miss out. Popular locations to dine at include Olivia's Café, Ale & Compass Restaurant, and Whispering Canyon Café, all of which have had Easter brunch menus in the past.
On top of sitting down for a special meal with your family, make sure you check out the wide range of snacks on offer for Easter. These are usually available for a couple of weeks leading up to the big day and can be found in almost every theme park and resort. Disney Parks Blog usually lists these snacks a week or so before they come out, and they are colorful and fun to match the season. It's a great way to celebrate without spending a fortune, and we can't wait to see what they have in store for 2023.
Resort Decorations
As with other seasonal celebrations, you can expect many of the resorts to celebrate during Easter. Even if you aren't staying in either of these resorts, we recommend heading to Disney's Contemporary Resort and Disney's Grand Floridian Resort & Spa to see their decorations. They both put up beautiful chocolate Easter egg displays, which are created by skilled artisans. You'll love viewing these on Easter Sunday before heading to one of their restaurants or the parks for the day. In the past, they've also added other displays in Deluxe resorts, so make sure you check online nearer the time to find out where you can see them this year.
Top Tips for Navigating the Easter Crowds
While Easter is a great time to visit the parks with your family, it also coincides with Spring Break and school breaks for both domestic and international students. You'll naturally see there are much higher crowd levels during this time, so keep this in mind when heading to the parks. Make sure you book your park pass reservations as soon as you plan your trip, or you might find that you can't get into the Magic Kingdom or Epcot on Easter Sunday. Of course, Disney is well aware that the crowds will descend on the park during this season. They usually extend the park hours by quite a bit, so you'll have more time to enjoy yourself in the parks each day.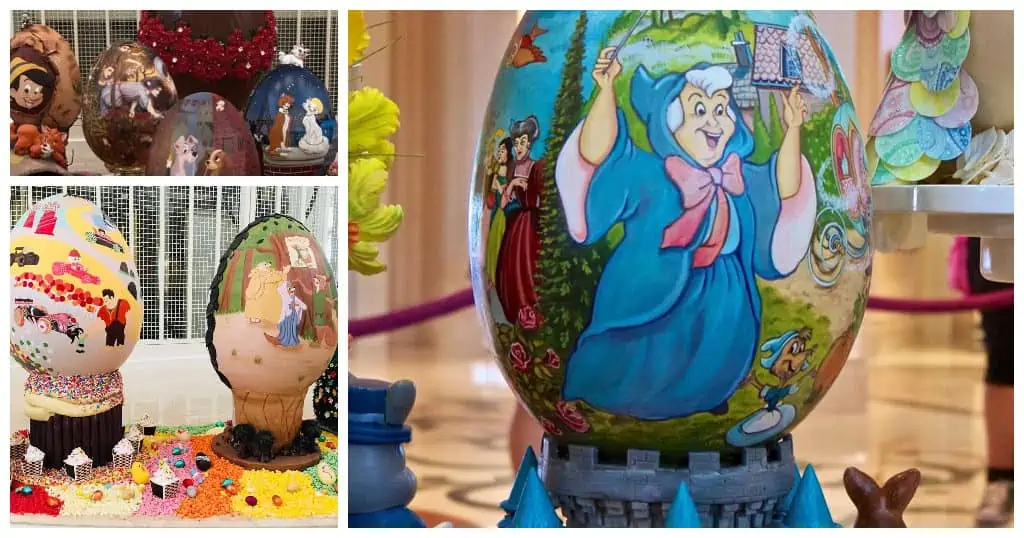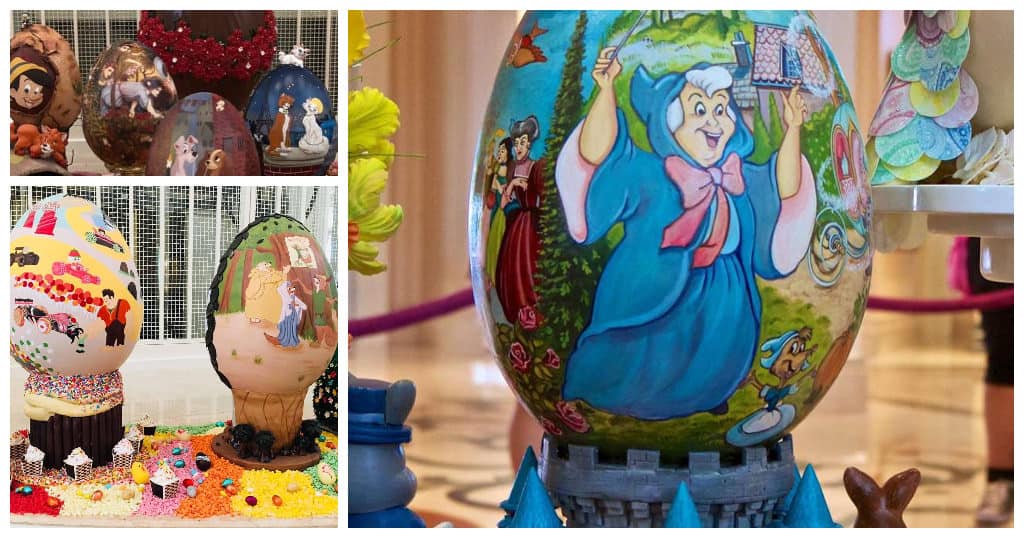 If you are staying on-site at one of the Walt Disney World resorts, take advantage of the 30-minute early entry for resort guests. Deluxe resorts also have additional evening hours twice a week, which would be well worth using during an Easter trip. For anyone with a little more flexibility or who is taking a longer trip, consider having a day off from the parks and enjoying your resort on this day. The resorts often have extra activities that are fun for kids and adults alike. You might just want to book a relaxing brunch at Disney Springs and then enjoy time at the pool as the weather is usually very nice during this time.
Read Also: Guide to Rope Dropping Hollywood Studios
Now that we have Genie+ and the Lightning Lane, there's still a good chance you can get a lot of rides done during an Easter trip. We recommend considering purchasing this at least for one day, as you'll find that it's a worthwhile addition to a trip at a peak time of year. Plan in advance as much as you can and get to the park when it opens to avoid missing out on the best rides during an Easter trip. Just pack your patience on this day as a lot of locals are out with their families, and it will be busier than your average weekend in the park.
Read Also: How to Use Genie+ and Lightning Lane at Disney World
Easter is a lovely time of year to visit the parks, thanks to the great weather and seasonal entertainment. By following these tips listed above, you can make the most of the day and enjoy a once-in-a-lifetime celebration with your family. Make sure you book your dining and park reservations in advance, and you'll be all set to enjoy Easter in the parks.