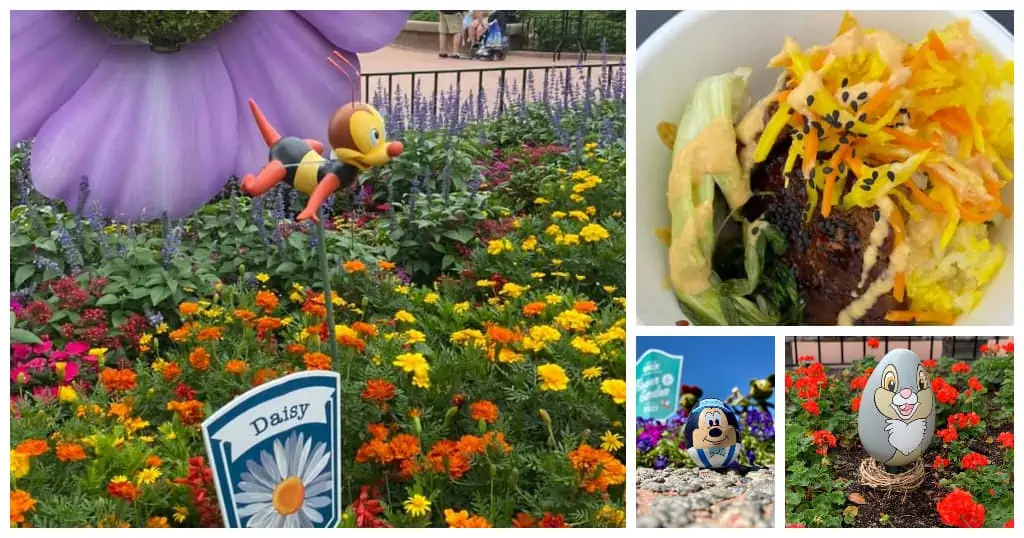 Easter at Disney World is a truly magical experience. From classic attractions to delightful Easter-themed events, there's something for everyone to enjoy. The beautiful theme parks light up with colorful decor and special activities that make Easter an extra-special holiday. Whether you're gathering the family together or making it a romantic getaway, Easter at Disney World is sure to be filled with fun and excitement!
When is Easter 2024?
Easter this year is on Sunday, March 31st, 2023. It's a popular time of year for both domestic and international travelers. We recommend booking your Disney resort now before it's too late to make sure you don't miss out on your ideal trip for this time of the year.
Will Disney World be open on Easter Sunday
Disney World is open on all major holidays, including Easter Sunday. They may have additional or special selections at restaurants, so double check any reservation to ensure the dining experience is what you want (for example, some places will have a different menu or fixed menu instead of a buffet option). Guests may be dressed up to celebrate the holiday, so feel free to theme your outfit for the day.
Does Disney World do anything special for Easter?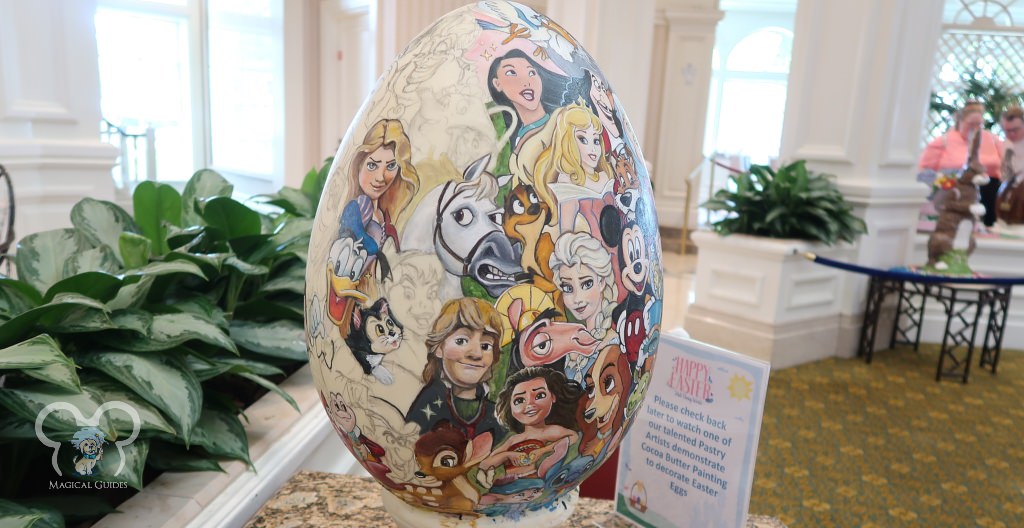 Easter is a special time at Disney World! Every year, across Disney property the theme park celebrates with a variety of fun activities for families to enjoy. Guests can attend an Easter egg hunt, explore special Character Meet-and-Greet events, and experience festive decorations.
There are also limited time menu items celebrating the holiday season, including themed treats like chocolate eggs, marshmallow bunnies, a carrot cake cupcake, and delicious pancakes made by the talented pastry teams. Visit locations like the Boardwalk Bakery and the Contempo Cafe for a selection of these yummy treats.
Special concerts and shows will be playing throughout the day as well, making it a great time to spend with your friends and family at The Most Magical Place on Earth!
Experience the Egg-stravaganza Scavenger Hunt in Epcot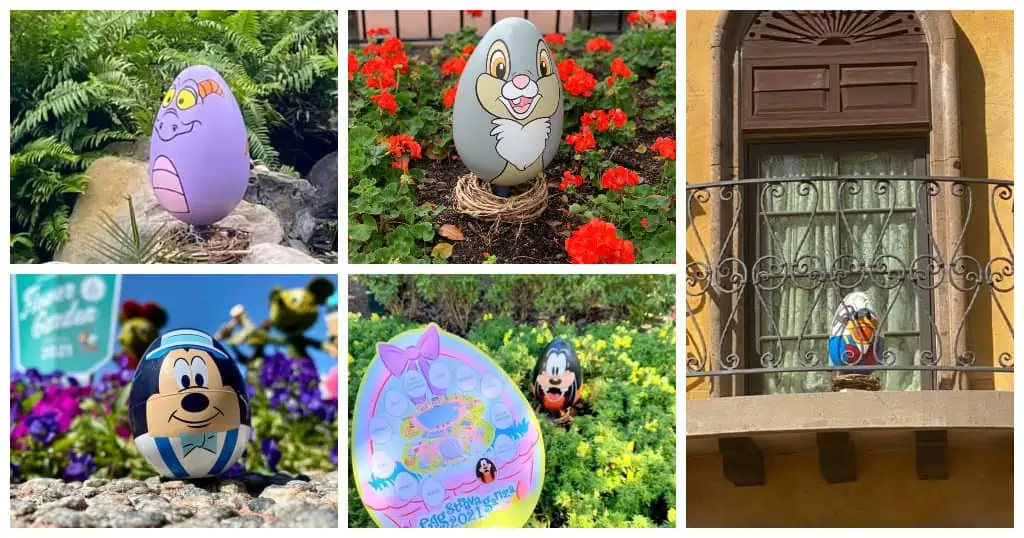 If you're looking for something a little different and fun this year, make sure you check out the Egg-stravaganza Scavenger Hunt. Every year, it takes place at the Epcot International Flower & Garden Festival.
The really cool thing about this Easter Egg hunt is that it features the characters of Disney. As you find the different eggs, you'll also be able to record what is found on a special map. And don't forget, if you get stumped, make sure and ask cast members for a little help.
When you enter the park, keep in mind that you can buy maps and stickers for the event. These maps and stickers can be found at Pin Central, Disney Trader, and World Traveler. Once you find all of the eggs on the map, you can head to Disney Traders and get a really fun surprise!
A Photo Op with the Easter Bunny
Kids of all ages will want to grab their Easter basket and get a photo with the Easter Bunny & Mrs. Easter Bunny, located in the Magic Kingdom. Capture your kids with the springtime characters or let the PhotoPass photographer take a picture of the whole family!
Spike's Pollen Nation Exploration
Extend the spring experience at Disney by checking out Spike's Pollen Nation Exploration. Don't worry, this is a simple activity that the whole family will love. It also takes place during the Epcot International Flower & Garden Festival.
Head to Port of Entry and get your maps and stickers for Spike's Pollen Nation Exploration. As you go to each garden, you'll look for a picture of Spike and search the Spike pollinated- pollinated plants. As you or the kids find the plants, they can add a sticker to the map. And per usual, once the scavenger hunt is complete, you can return it for a prize.
Where can I see Easter egg displays at Disney?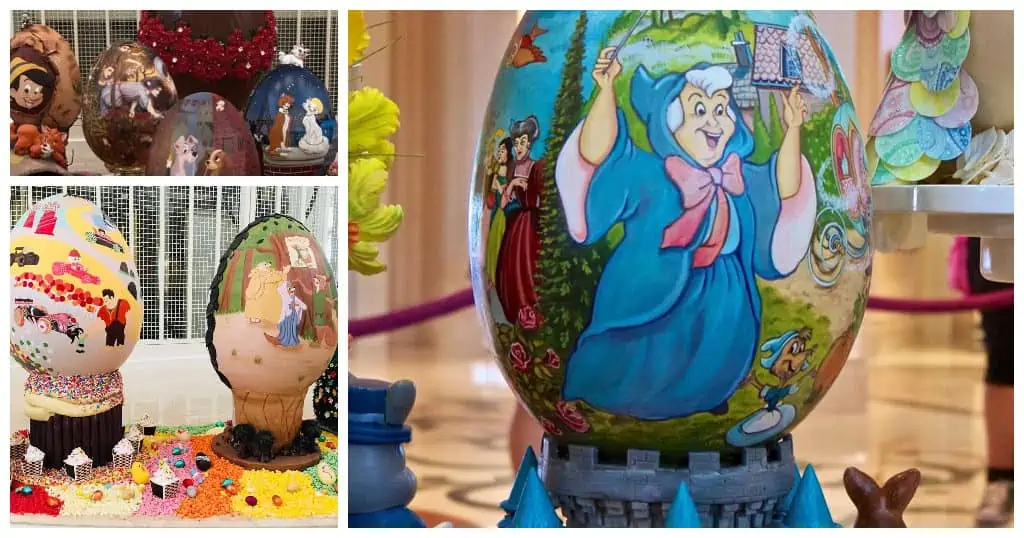 Now that you know there's a lot going on at Disney during Easter, did you know you can also see Easter Eggs on display at certain locations. Check out where you can see Easter Eggs on display at Disney.
Disney's Beach Club Resort Lobby
Seeing Easter eggs at the Disney's Beach Club Resort Lobby is like stepping into a magical world. Brightly decorated eggs of all shapes, sizes and colors line the walls and counters, making it almost impossible to not be in awe of their craftsmanship. Whether guests are visiting the lobby just to admire its beauty or celebrating Easter Sunday with an unforgettable treat, the Disney's Beach Club Resort Lobby provides an exceptionally special experience.
Disney's Contemporary Resort
Families looking for something fun to do together this Easter weekend won't want to miss the Easter egg display at Disney's Contemporary Resort! Certain dates in April, guests of all ages can come and explore the vibrant colors and intricate designs of eggs from around the world. With over 200 eggs on display, it's sure to be a delight for everyone!
Disney's Grand Floridian Resort & Spa Lobby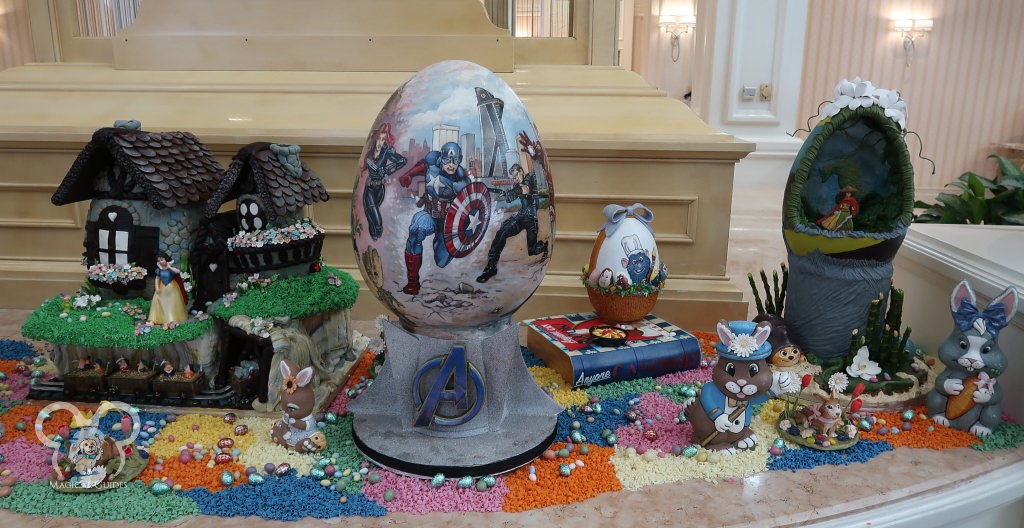 During the Easter holiday, Disney's Grand Floridian Resort & Spa Lobby is displaying an incredible collection of intricate and decorative Easter eggs. The eggs are carefully crafted out of various materials like porcelain, glass and even silver.
Visitors can marvel at the creativity and skill that went into creating these beautiful works of art, adding a touch of joy to this special occasion. With vibrant colors, stunning shapes, and intricate designs, these eggs make for a delightful sight for all ages. Whether you're looking for something to do this Easter or just wanting to appreciate some creative beauty, the Grand Floridian has you covered!
Where can you eat Easter Brunch at Disney World?
Olivia's Café, Disney's Old Key West Resort
Ale & Compass Restaurant
Whispering Canyon Café
What else can I eat during Easter at Disney World?
Because the list of food at Disney is so extensive, make sure you head to their website to get a full list of what's available. You can go to the Disney website to get a quick look at all of the Disney Easter delicacies!
Is Easter a good time to go to Disney?
Easter is an exciting time to take a trip to Disney! With the warmer weather, it's a great opportunity to explore theme parks and resorts and create memories that will last forever. There are special events taking place like Easter egg hunts and brunch-and-dinner buffets with all your favorite Disney characters.
Reasons to go to Disney World During Easter
Enjoy the Epcot Easter Egg Hunt – This is a great way for kids to have a fun and exciting experience while they search for Disney Easter eggs throughout the theme park!
Enjoy seasonal celebrations – There are plenty of outdoor activities during this holiday, including parades, movies, shows, and more that you won't want to miss out on.
Spend some time at the many resorts – The resorts at Disney World offer something for everyone and you can find great vacation packages for your family or group during this holiday season. Disney's All-Star Movies Resort and Disney's All-Star Music Resort, along with other value resorts, also have had delicious springtime treats in the past years.
Visit the Magic Kingdom Park – This is one of the most popular parks in the Walt Disney World Resort, which allows visitors to take part in Easter bunny meet & greet and other special activities like the Easter procession available on April 9th.
And you'll want to make sure you get a glimpse of the horse-drawn trolley strutting down Main Street leading a special parade including characters like the Azalea Trail Maids and Clara Cluck!
Take advantage of the Easter savings – Usually, there are discounts when it comes to tickets and hotel stays around this time of year so be sure to do your research beforehand so you don't miss out on a good deal! And the way you save money is that there is so much more going on around the holidays, which means you can get your money's worth!
Is Disney crowded for Easter?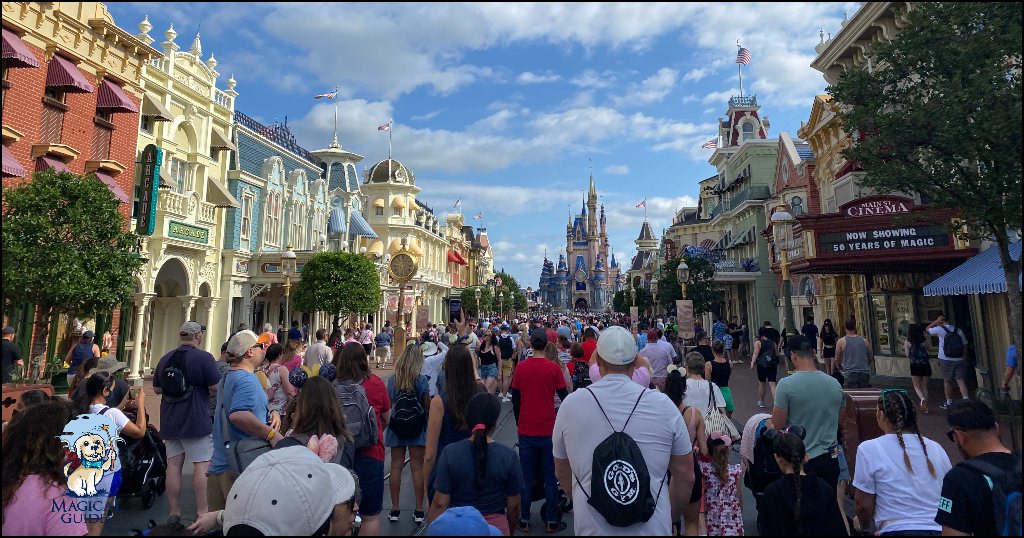 Easter is usually a busy time at Disney! On Easter Sunday, the parks can become very crowded and lines for popular attractions may be long.
To try and beat the crowds, plan ahead and sign up for Lightning Lane or Genie+ or take advantage of off-peak times like early mornings. That way, you'll get to experience all of the magic that Disney has to offer without waiting in too many lines!
Visiting Disney during Easter is an experience to remember. From the decorations to the special performances, to all the fun activities, there is something for everyone to enjoy and make it a memorable holiday.
Whether you are traveling with family or friends, celebrating alone, or just looking for a way to feel like a kid again, visiting Disney during Easter is sure to be an unforgettable experience.