All Disney parks are extremely different from one another. Some parks are better than others for certain families or individuals. In this article we are going to be discussing the biggest differences between two Walt Disney World parks; Animal Kingdom and Hollywood Studios.
Hollywood Studios or Animal Kingdom for Rope Drop?
Rope drop is getting to the park as early as it will open. Deciding between the two parks will depend on what you want to do at each park, the weather and if you will be bringing smaller children with you. We recommend getting to Animal Kingdom earlier during the warmer months, as it can be a bit unbearable in the afternoon, and you can't jump on Kali River Rapids due to your small one not meeting the height requirements. Another perk of rope dropping Animal Kingdom is seeing the lions being more active in the
Read Also: Rope Drop Animal Kingdom
What is Hollywood Studios known for?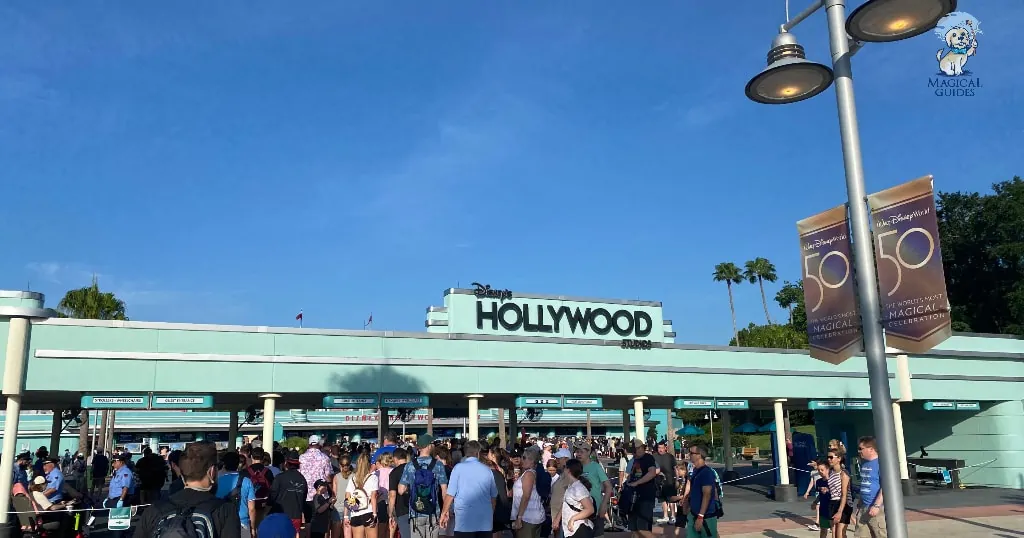 Hollywood Studios is themed around movies and television. Although all Disney parks are based off all Disney movies, Hollywood Studios celebrates the beauty of movie creation. When the park was originally created, it was called Disney-MGM Studio. It was a park where guests could be immersed in the movie making experience. Back in 2008, they officially changed the name to Hollywood Studios.
Guests still get to experience the inner workings of movies in Hollywood Studios. When you walk into the park, you enter on a replica of Hollywood Boulevard. Neon lights surround you everywhere on this street and it really brings you back to old Hollywood times! The Tower of Terror is the landmark I would say is the most notable from Hollywood Studios. They used to have a huge sorcerer's hat at the end of Hollywood Boulevard, but it was taken down as it was just supposed to be a temporary structure. Still, Hollywood Studios was known for the sorcerer's hat for quite some time.
More recently, Hollywood Studios has been expanding like crazy! They have always been known for some of their bigger rides such as The Tower of Terror and Rockin' Rollercoaster. Recently, they have added Toy Story Land and Star Wars Galaxy Edge to the areas in the park that you can visit. Both of these newly added areas have been a huge addition to the park, adding six new rides to Hollywood Studios and numerous shops and restaurants.
What is new at Hollywood Studios?
The first new area of Hollywood Studios to mention is Toy Story Land. Toy Story Land gives you the feeling that you are also a toy like your friends Woody and Buzz. All the park decorations in Toy Story Land are made to look huge so that you feel small, like a toy that has escaped from their toy box!
With the addition of Toy Story Land, they added two new Toy Story themed rides, and expanded on an old Hollywood Studios classic ride: Toy Story Mania. The Slinky Dog Dash is a family friendly roller coaster in Toy Story Land. Guests sit inside a roller coaster car that looks just like Slinky Dog from the movie. There are no huge drops on this roller coaster which makes it a great option for people of all ages. The next new ride that was added to Toy Story Land is the Alien Swirling Saucers. This is an alien-themed spinning ride that resembles the Tea Cups in Magic Kingdom. Each saucer is attached to a replica of the little green alien from the claw machine from Toy Story. Such a cute and simple ride if you don't mind the spinning ones!
Toy Story Mania is a ride that predated the new Toy Story Land. However, it's still a fan favorite! Verse someone against virtual carnival style games to see who gets the high score in the end. This is comparable to the Buzz Lightyear ride over in Magic Kingdom.
If you get hungry during your time at Toy Story Land, there is a really fun quick service restaurant called Woody's Lunch Box. Even the outside of the restaurant fits the theme of the area so well. The food items are also very nostalgic such as soda floats and the Disney version of a pop tart. All the food items are so delicious and it's a great place to go for something different.
One of the most popular areas of Disney currently is the new Star Wars land called Galaxy's Edge. I'll admit, the theme of this area and the attention to detail really blew me away the first time I went there. You truly feel completely immersed in the Star Wars fandom. Any fan of Star Wars would be impressed by this part of the park. There is only one way to get into this area and one way to get out which gives you the feeling of being in a remote world.
Galaxy's Edge has real stormtroopers that entertain crowds, an appearance from our friend Chewbacca, and even shows that include lightsabers. There is even a Millennium Falcon that would impress anyone!
With the new Galaxy's Edge area, they added two more Star War's themed rides to the area. There was already the Star Tours ride which now sits just outside of the entrance to Galaxy's Edge. The two new rides are Rise of the Resistance and Smugglers Run. Both are extremely detailed and accurate against the Star Wars series. You truly feel that you are a part of the movie when you are in line for these rides as well as on them. Both always have extremely long lines so keep that in mind when you are planning on waiting for them!
Read More: Guide to Rope Dropping Hollywood Studios in Disney World
Animal Kingdom VS. Hollywood Studios: Which one is better?
This question is going to depend on your family's needs or your individual needs. Both parks have attractions and shows for all ages so no matter where you go you are sure to find something for everyone!
I would say there are more attractions at Hollywood Studios and a bigger variety of things to do at the park. Animal kingdom has the animal exhibits which is unique to its park. It always feels way less crowded in this park to me (whether it's true or not) because of how spaced out everything is. So if you are looking for a less crowded experience, Animal Kingdom may be your park!
Animal Kingdom has a new area themed around the Avatar movies. This area is so detailed and on theme. This is a huge pull to go to Animal Kingdom, and it was needed to keep up with all the new things at Hollywood Studios.
Which Disney park is the least popular?
It's actually surprising, but the least popular park is Hollywood Studios. According to the statistics from 2021, Hollywood Studios had the least daily attendance and the least yearly attendance. It's important to remember the difficulties the parks were going through in 2021 due to COVID.
It makes sense why they pushed to have the two new areas added to Hollywood Studios and they will probably continue to push new rides, shows, and attractions at this park to keep guests coming back.
The next least popular park is Epcot with only 3,000 more daily attendees in 2021 compared to Hollywood Studios.
What is Animal Kingdom known for?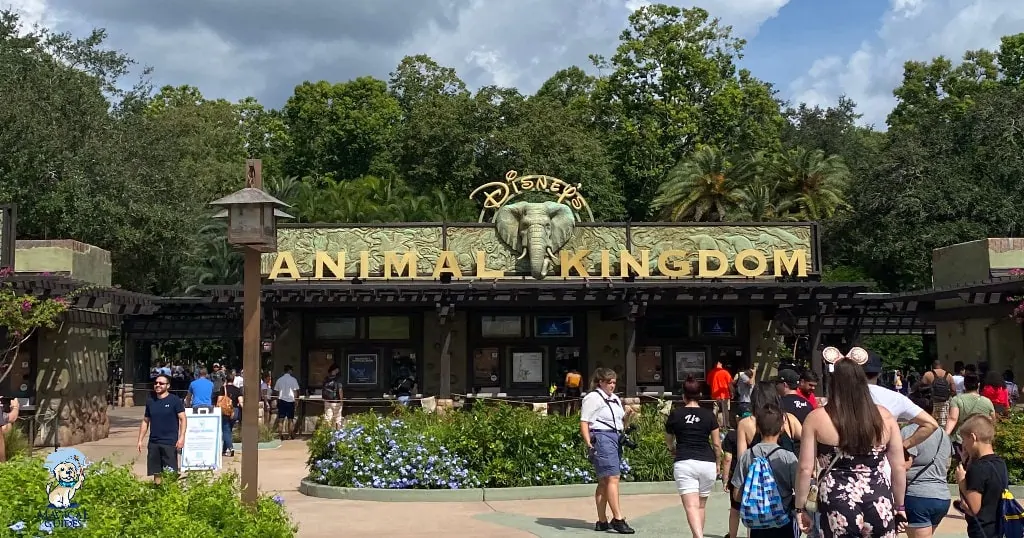 Animal Kingdom is known for their wide variety of zoo animals across the park. Their main icon that identifies the park is the Tree of Life located in the front of the park when you walk in. This tree is absolutely beautiful standing at 145 feet tall. There are over 300 animals carved into the tree and you are bound to find a new one each time you look at it!
Animal Kingdom also has a roller coaster for the thrill seekers: Expedition Everest. This is one of the bigger roller coasters that Disney has and it stands tall enough to be a focal point of the park. You can see the tip of it from many spots of Animal Kingdom!
Read More: Guide to Rope Dropping Animal Kingdom at Disney World
Which park is better for toddlers?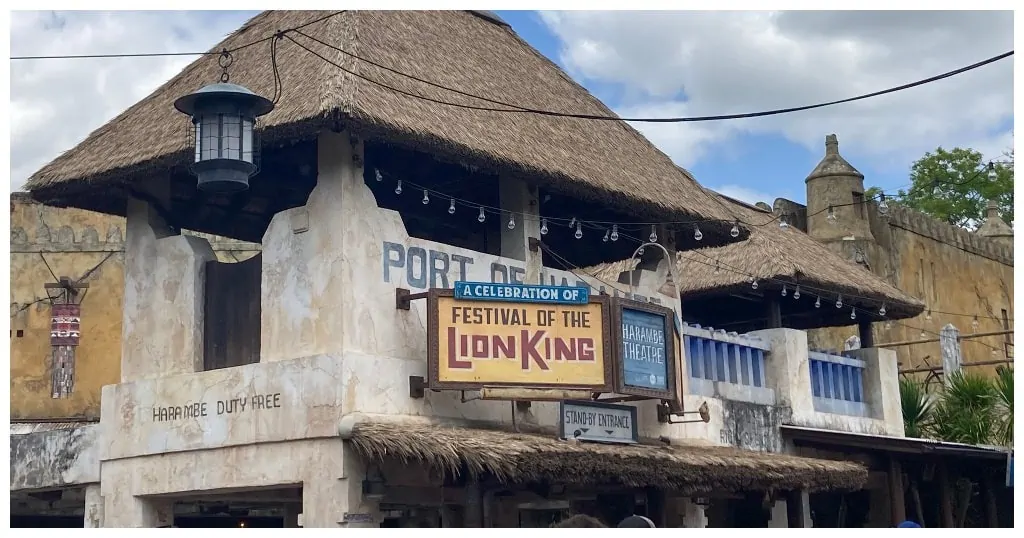 Out of Hollywood Studios and Animal Kingdom, the park that is better suited for toddlers would have to be Animal Kingdom. I love that Animal Kingdom gives you the ability to walk around and enjoy a less chaotic day. Anyone with a toddler can appreciate that! The added element of animals and animal exhibits is also very appealing for a toddler. Especially if your toddler loves animals, they will love walking around the park!
There are also many shows at Animal Kingdom that are great for toddlers. One of the best is Festival of the Lion King which features Broadway style music and dancing and so many colors and costumes. It's fun for people of all ages!
Read More: Is Animal Kingdom Good for Toddlers?
What can toddlers do at Animal Kingdom?
There are a ton of options for toddlers at Animal Kingdom. The one that stands out the most is The Boneyard. The Boneyard resembles an actual dinosaur dig site. Toddlers and kids can dig for "fossils" in a sandbox type of area.
Dinoland USA is an area of Animal Kingdom that has many rides suitable for toddlers. This is also where The Boneyard is located. The TriceraTop Spin is a great option for toddlers. It is a ride similar to the Dumbo ride in Magic Kingdom. You spin around and ride in a Dinosaur. It doesn't go too fast so it's great for the little ones.
The Kilimanjaro Safari ride is another great attraction for toddlers and family members of any age. Guests sit inside an open safari style bus where you get up close to animals in a replica African Landscape. If you're lucky sometimes the animals come right up to the bus! This attraction is about 20 minutes long but can be more or less time depending on the animals and how close you are to the bus in front of you. The safari guides are so knowledgeable about all the animals and give you a ton of facts while you are on the attraction. This is a great one for the toddlers!
Another ride that is suitable for toddlers at Animal Kingdom is the Na'avi River Journey. This ride is located in the new area of the park Pandora-The World of Avatar. This ride is so well themed and really makes you feel immersed in the Avatar world. The Na'avi River Journey is a slow boat ride down the mythical Na'avi River. There are animatronics and music that match the music you hear in the movie. This ride has no sudden drops and is a great choice for a cool slow ride for the toddlers. Even the queue line to get into the ride immerses you into the whole experience.
Where does the Wildlife Express Train in Animal Kingdom go to?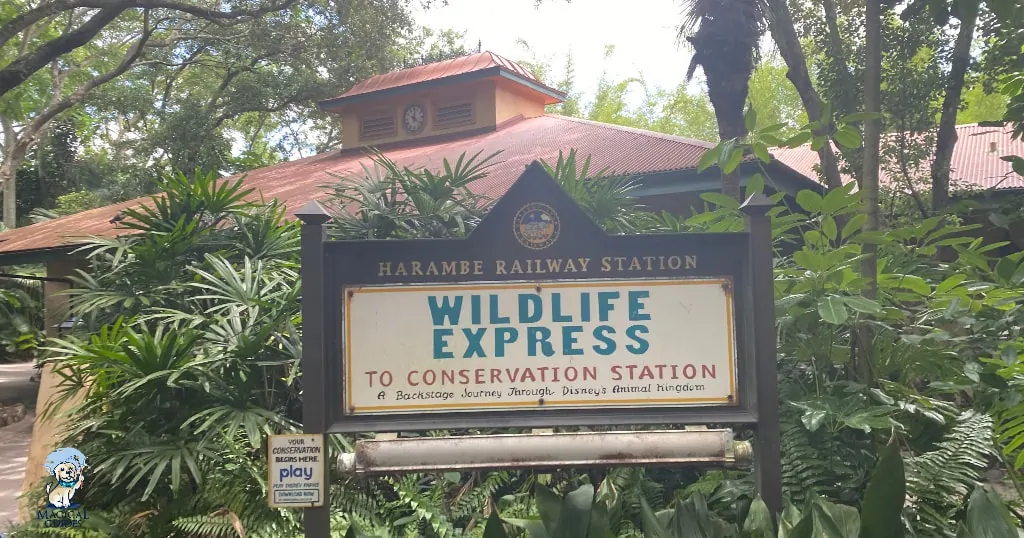 The train ride is about seven minutes long and is the only way to get to Rafiki's Planet Watch. Rafiki's Planet Watch is the place where you can find animal experiences. You won't see too many animals like you would on the Kilimanjaro Safari ride, but you will be able to see some behind the scenes animal exhibits and enclosures.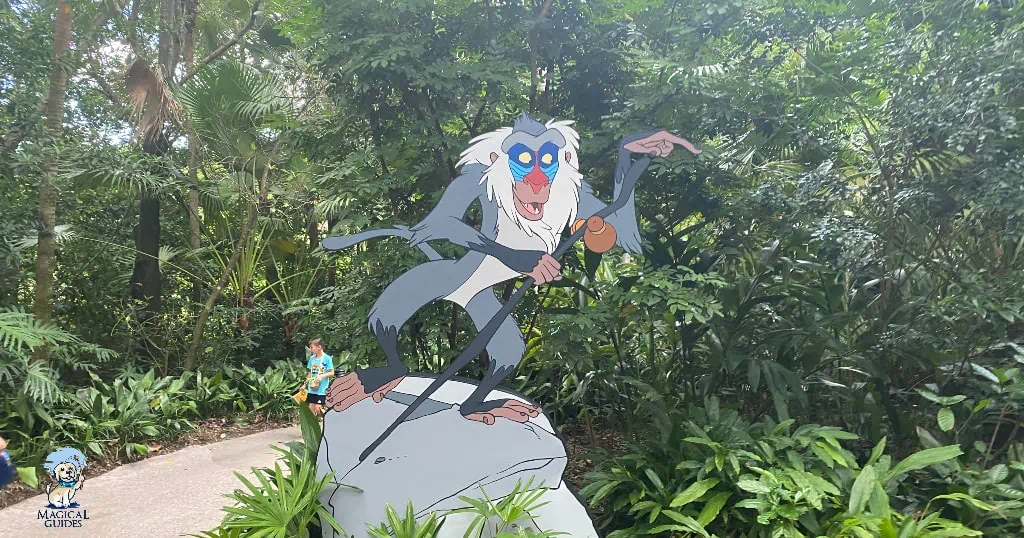 It is important to note that when taking the train, strollers are required to stay at the station. The exception to this rule is if the stroller is marked as a wheelchair. You can board the train the the Africa area of the park and this is where it will drop you off on the way back as well.
What can toddlers do at Hollywood Studios?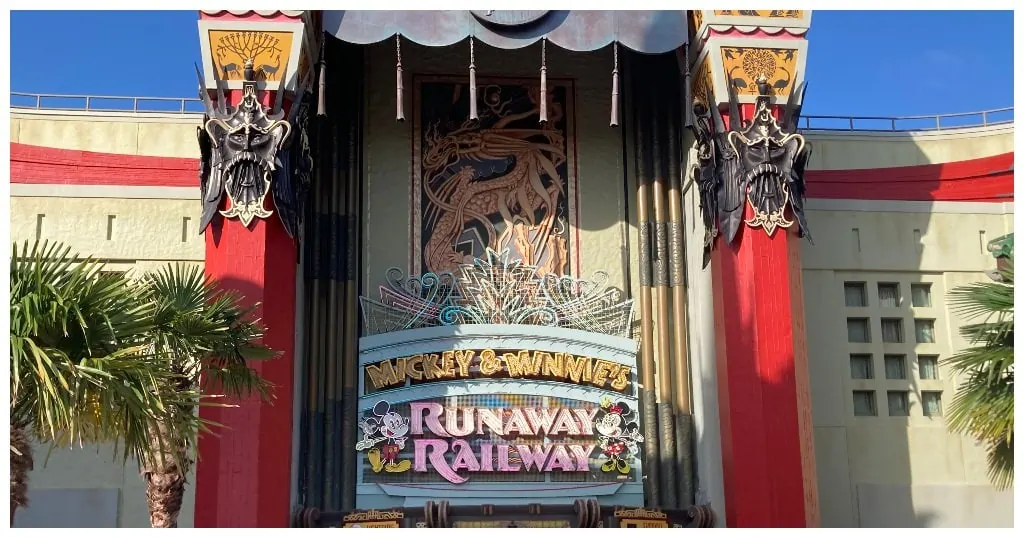 Hollywood Studios isn't necessarily the best park for Toddlers due to the fact that there are only two attractions that do not have a height requirement. There are a few experiences at Hollywood Studios that are great for toddlers though there. The two attractions without height requirements are Mickey and Minnie's Runaway Railroad and Toy Story Midway Mania.
Mickey and Minnie's Runaway Railway is the most recent addition to Hollywood Studios. It is located in the Chinese Theater directly in the center of the main square. This is the same spot where the Great Movie Ride used to be. This is a trackless ride that simulates different scenes with Mickey, Minnie and Goofy.
The second ride that has no height requirement is Toy Story Mania. Toy Story Mania is a 3D simulator ride that takes you through scenes of different carnival games. Each seat has a pull string that simulates shooting discs onto the screen. Each scene is a different game and the ride keeps track of each guests score.
There are also experiences such as Lightning McQueens Racing Academy, Muppet Vision 3D, The Frozen Sing Along Celebration and the Beauty and the Beat- Live on Stage show. All of these are either shows or experiences that your toddler can enjoy!
Who has the better breakfast options Hollywood Studios vs Animal Kingdom?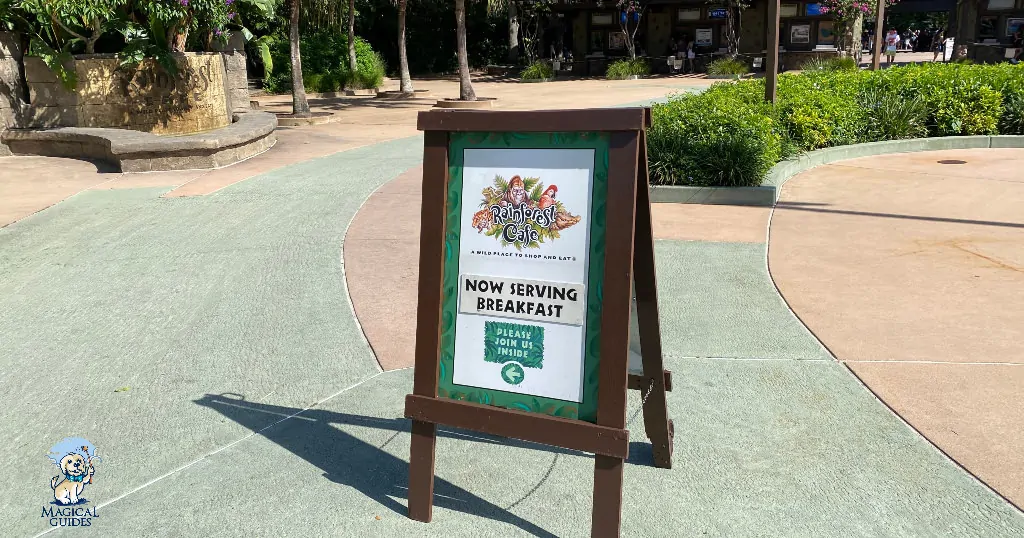 Oh now this is a tough question, and is going to really decide on what's more important to you. We've written about breakfast options at Hollywood Studios. Hollywood Studios offers great breakfast options, particularly if you're looking for quick service. You can also get the Carrot Cake cookie inside Hollywood Studios at the Starbucks. However, my favorite Starbucks, Creature Comforts is located inside of Animal Kingdom, and that's how I usually start my day. Having breakfast at the Rainforest Cafe at Animal Kingdom was interesting, as the restaurant would come to life every so often. The food was good, but I'm more into getting to the parks for rope drop.