When deciding how to spend your time at Walt Disney World, you might have to choose between the four theme parks if you are short on time. Many people opt to spend a day either at EPCOT or Hollywood Studios, but this can be a tough decision for some visitors. Today we're going to discover the differences between EPCOT and Hollywood Studios, so you can select the park that would be best for you during your next vacation.
What is Hollywood Studios Known For?
Disney's Hollywood Studios park pays tribute to movies of the past and present. You'll find that you can learn more about some of the most popular movies made both by Disney and other film companies. The park has some fantastic themed areas, such as Star Wars: Galaxy's Edge, which has been a huge hit since it first opened. Disney's Hollywood Studios is popular with guests of all ages and allows you to experience the magic of movie-making first-hand.
Read More: Guide to Rope Drop Hollywood Studios In Disney World
What's New at Hollywood Studios?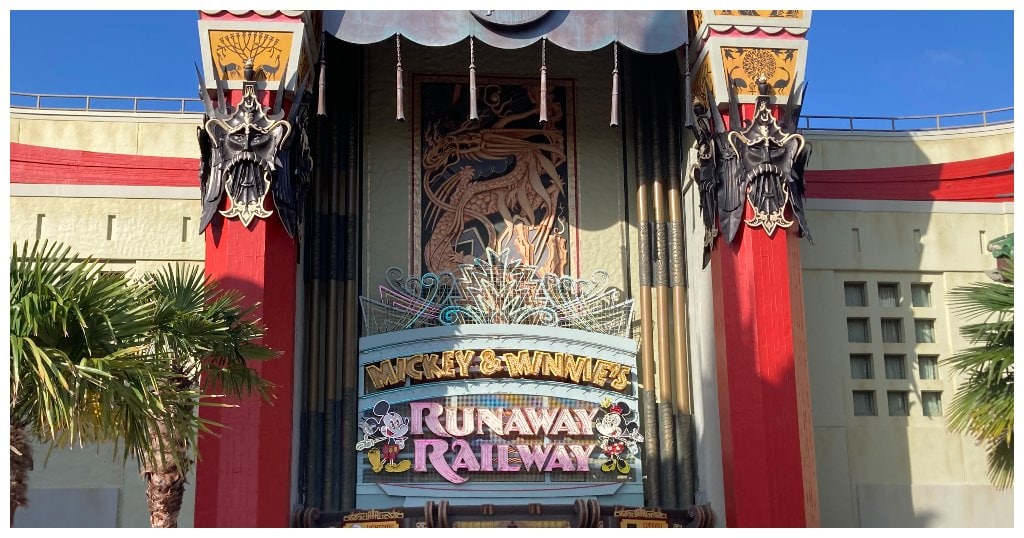 If it's been a few years since you last visited Disney's Hollywood Studios, you might be wondering if there's anything new for you to see and do. The biggest addition to this park in the last few years is Star Wars: Galaxy's Edge. While the park has the Star Tours attraction still that it did in the past, you now have the chance to fully immerse yourself in the world of Star Wars. Star Wars: Rise of the Resistance is the resort's most popular attraction still to this day and can be a challenge for many guests to experience. You'll also find that there are some great dining and shopping opportunities here, as well as the second attraction in the themed land. Mickey and Minnie's Runaway Railway is also another new attraction from the past few years, and it's a great addition for both families and adults.
Read More: Star Wars: Rise of the Resistance
EPCOT vs Hollywood Studios – Which One is Better?
To answer the question of which theme park is better, you have to think about what type of experiences you enjoy. If you are someone who loves thrill rides, you'll get a lot of joy out of visiting Disney's Hollywood Studios. The park has some of the most thrilling rides in the resort, such as Rock 'n' Roller Coaster and Tower of Terror. While this park may seem like it's more suited to teenagers and adults, there are still some fun shows for youngsters, which feature characters from movies such as Frozen. You'll also find that this park has some great character experiences, which can make for some fantastic memories for you and your loved ones.
Read More: Are Fantasmic Dining Packages at Disney World Worth It?
For most guests, after a day at the Magic Kingdom, the second park they would choose to visit is Epcot. We think there's so much to see and do here, and it truly is one of the most special parts of a visit to Walt Disney World. Epcot appeals to visitors of all ages, even though some guests think it may be too educational for children. As long as you plan to experience all of the attractions and meet characters with your children, you'll find that Epcot can be fun for everyone. Adults love walking around World Showcase and exploring all of the countries while enjoying the food and drink that are on offer in this park.
Epcot in general has a little more to see and do than Disney's Hollywood Studios. Many guests who are in Orlando for an extended period of time will opt to spend two days in Epcot, whereas one day is usually sufficient for Disney's Hollywood Studios. The exception to this would be if you have any huge Star Wars fans in your travel party. You may find that you can't tear them away from Star Wars: Galaxy's Edge. Disney's Hollywood Studios also has some of the highest wait times in all of the parks, which can make getting everything done in one day a challenge. Keep this in mind if you are here for a short trip, and make sure you set realistic expectations with your family about what you can see and do.
Read More: Guide to Rope Dropping EPCOT in Disney World
Which is More Kid-Friendly – Epcot or Hollywood Studios?
Out of the two parks, we think there's a little more to see and do for children in Epcot. Hollywood Studios does have a few child-friendly attractions, but most of them are more geared towards adults and teenagers. Epcot offers more minor attractions, and there are fewer height restrictions in place for younger children. Kids will love going on character-themed rides, such as the ones in Norway, Mexico, and France. The addition of the new Ratatouille-themed attraction in France makes for another great family-friendly ride, which helps to make this park more attractive to younger children.
Read Also: The Definitive Guide to Rides in EPCOT in 2023
When visiting Epcot with young children, start your day towards the entrance of the park before heading further back. Kids will enjoy spending a good amount of time in The Seas with Nemo and Friends, and they'll love the aquariums here. There's plenty to keep your whole family busy here, and young children can learn more about countries they might not yet have had the chance to visit. When the cultural representatives return to Epcot later this year, this is a great educational opportunity for your kids too. You can spend time talking to representatives from each of the countries, and your children can learn more about the world around them during these interactions. Epcot shows that learning doesn't have to be boring, and it's a great park to inspire your children to travel and become more adventurous.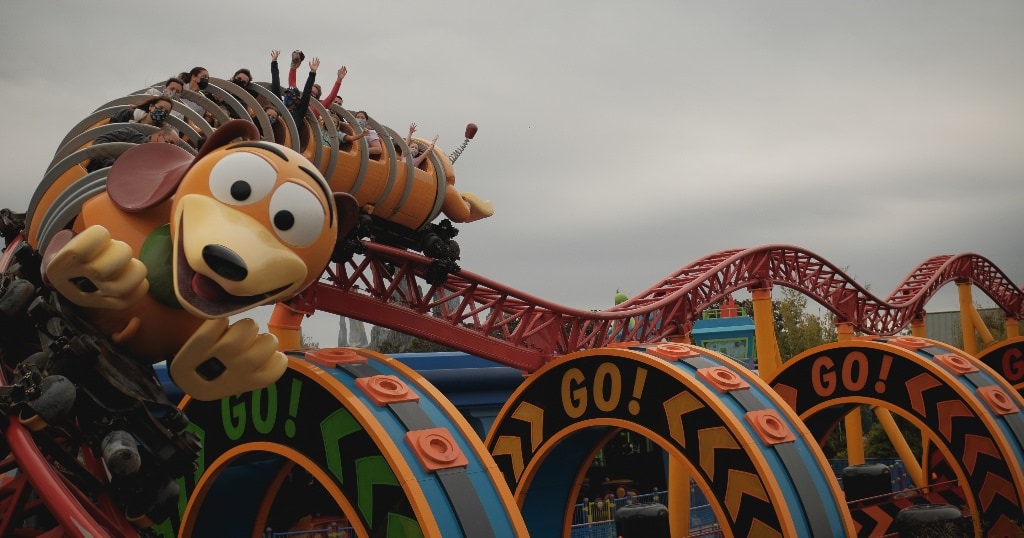 What Age Group is Hollywood Studios For?
Disney's Hollywood Studios welcome visitors of all ages, but we believe this park is generally geared towards teenagers and adults. You'll find that it does have some great themed attractions and shows based on popular movies, such as Toy Story and Frozen, but there are fewer options for attractions for younger children. This park does have more height restrictions than the other parks, mainly due to the thrilling nature of some of the rides. For that reason, if you are very limited with your park days, you'll likely find the other parks to be better for younger children. Animal Kingdom, Magic Kingdom, and Epcot all have some great rides for younger kids, and they'll be less frustrated having to wait for the rest of the family during their visit.
Which Disney Park is the Least Popular?
One of the things we love the most about Walt Disney World is that there really is a park to fit everyone's interests. The Magic Kingdom receives the most visitors each year, and this is usually the number one park guests will visit if they just have one day in the resort. Epcot is also incredibly popular, mainly due to the constant festivals it has throughout the year. This park is particularly popular with locals, who enjoy eating and drinking here during the weekends.
Both Disney's Hollywood Studios and Animal Kingdom are usually considered one-day parks by visitors. You'll find that there's enough to do to spend a day here, but unless you want to see and do everything, you'll likely not need any more time. Both of these parks receive fewer guests than the other two parks, but they have popular lands such as Pandora and Star Wars: Galaxy's Edge. Most guests will want to experience all four parks on their trip, as they really do all have some amazing attractions and experiences for all ages.
Is EPCOT Good For Toddlers: What Does The Park Have For Toddlers?
In the past, many parents worried that a day at Epcot would bore their children. Over recent years, the park has added more attractions that are based on popular movie franchises. This has helped to make the park much more exciting for younger kids, who enjoy seeing characters from Frozen, Ratatouille, Finding Nemo, and other classic movies. You'll find that there are character meet and greets in almost every country, which can help to make walking around World Showcase more interesting for them. We do believe this park has some great rides and attractions for toddlers, so just make sure you take the time to plan your day out before arriving. You'll have no trouble filling a full day here with toddlers, who will love the sights and sounds of the rides here.
Both Disney's Hollywood Studios and Epcot have so much going for them. When choosing between the two parks, you'll find that it's all about what you enjoy doing on vacation. If you are looking for a more relaxed day, Epcot is usually the better bet. This park has a lot more smaller attractions, whereas Hollywood Studios does get some very long lines during the day. Whichever park you visit on your next trip, you'll find that both of them offer some amazing experiences like no other theme park in the world. If you can, we always recommend going to both parks, as you certainly won't regret spending a day at either of these parks in Walt Disney World.