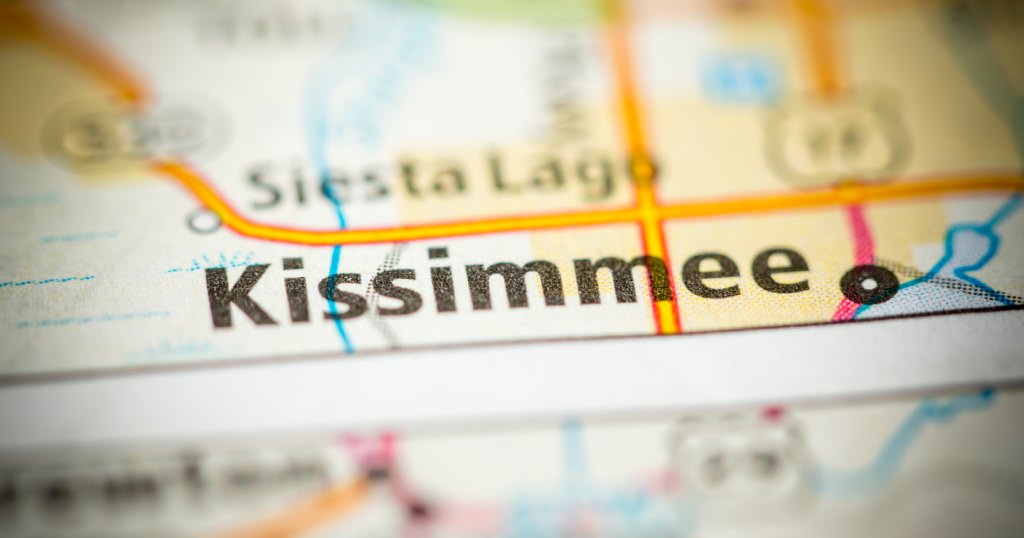 On average, I visit Disney World once a month. One of the ways I afford this is because I have family that lives minutes away from the parks.
My brother lives right off World Drive in a town that Disney built called Celebration. It's an unincorporated town, that shares a zip code with the city of Kissimmee.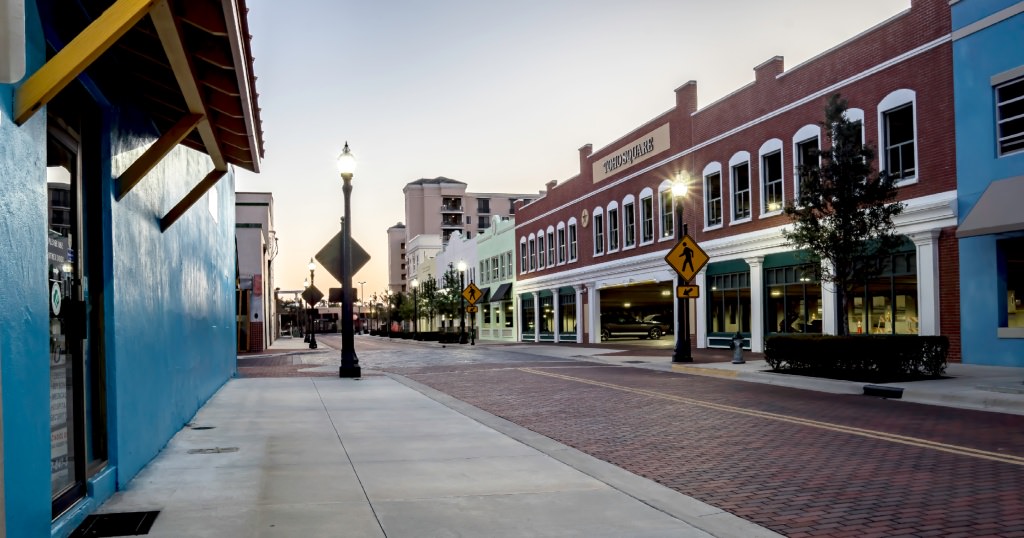 I've enjoyed great experiences due to the closeness to Disney World, and Kissimmee. So here are a few things to keep in mind if you want to stay in Kissimmee.
Kissimmee To Disney World
The times mentioned here won't include parking at Disney or the time it takes to get to the turnstile at each park. Those times can vary especially with kids in tow.
In general, you're going to be at least 25 minutes by car to get to Disney World. Consider the time of day you'll be heading to and from the parks.
Kissimmee to Disney's Magic Kingdom
18 miles or 29 minutes by car with little traffic.
If you don't mind tolls, you'll take Osceola Pkwy to World Drive. If you want to avoid tolls take the 192 to World Dr passing by Celebration along the way.
Kissimmee to Disney's EPCOT
16 miles or 26 minutes by car
Again, if you don't mind tolls take Osceola Pkwy to the end of World Drive. The alternative adds 5 minutes, but you avoid the toll of taking 192.
Kissimmee to Disney's Hollywood Studios
13 miles or 23 minutes
Taking Osceola Pkwy is going to be key here to cut drive time down. You could try and take the 192 to avoid tolls, but you run the risk of traffic along the way.
Kissimmee to Disney's Animal Kingdom
16 miles or 30 minutes
All routes are going to recommend Osceola Pkwy as the easiest way to get to the park. No matter which path you take, you're looking at about the same time, so why not save a few bucks?
Kissimmee To Disney Springs And Water Parks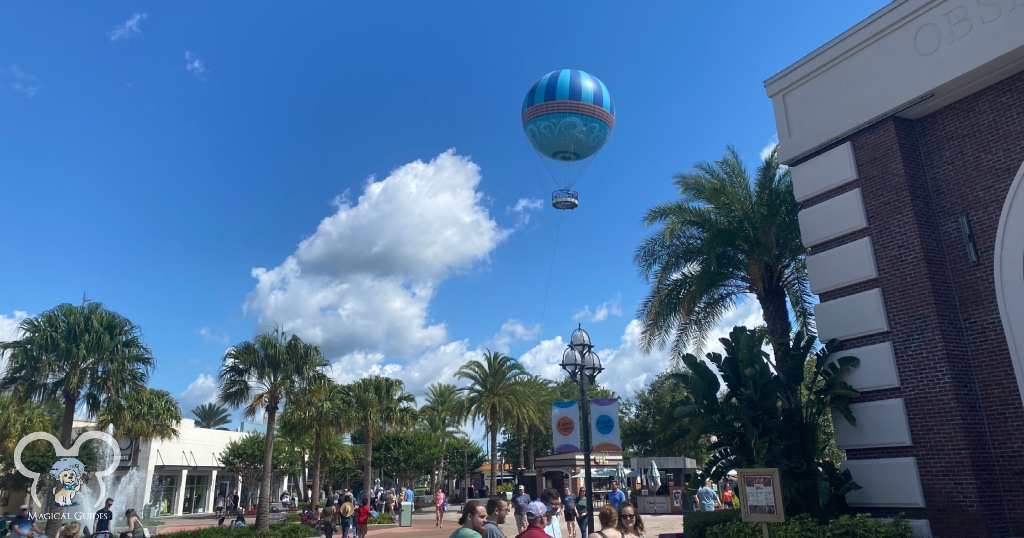 Disney Springs
12 miles or 30 minutes by car
The direct path here is to take the 192, but traffic along the way in this busy corridor is what will take the most time.
Disney's Typhoon Lagoon Water Park
12 miles or 29 minutes
Located across from Disney Springs, you still want to take the 192 to this water park.
Disney's Blizzard Beach Water Park
15 miles or 25 minutes
Jumping on Osceola Drive is going to give you the most direct path here. Avoiding the tolls will take about the same amount of time.
Kissimmee To Universal Studios
No matter the Universal destination, you will take the same path to get there. The average time and distance for Kissimmee to Universal is going to be a solid 30 minutes.
Universal Studios Florida
19 miles or 30 minutes by car
The fastest way here is to take Florida's Turnpike. Pay the tolls or risk hitting traffic.
Universal's Islands of Adventure
19 miles or 30 minutes
Universal's Volcano Bay
19 miles or 30 minutes
Take Exit 74B for Universal and turn left onto Cabana Bay.
Universal CityWalk
16 miles or 30 minutes
Take exit 74B and continue on Adventure Way.
What is the closest city to Disney World?
Kissimmee is the closest city to Disney overall, but there are lots of cities close by to Disney! Orlando, Clermont, Hunter's Creek, Winter Garden, and even the northern parts of Davenport can all be within 20 minutes of the Disney theme parks and resorts as well, though the farther parts of these cities could be 40 minutes away!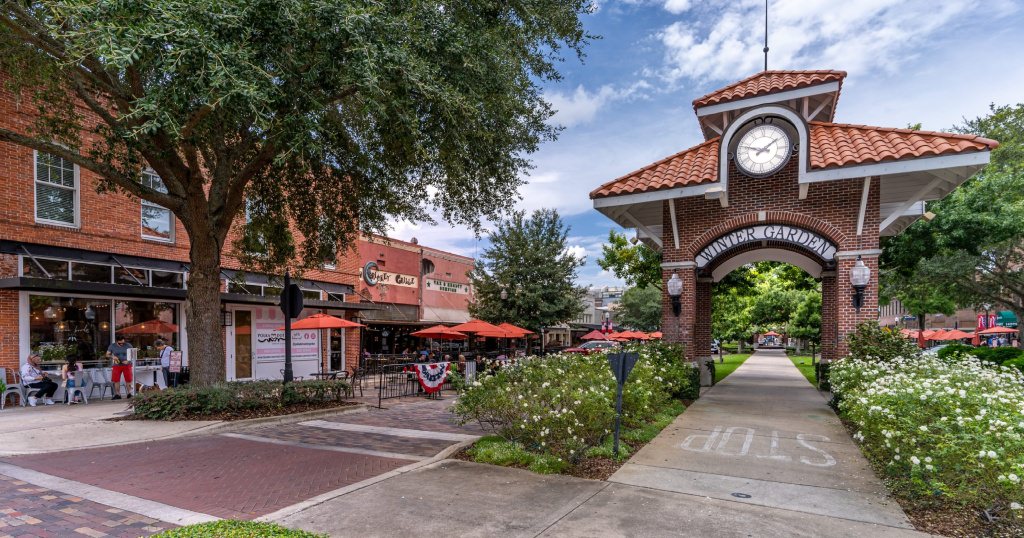 So before you book an off-site Airbnb or hotel rental, check the location. Consider the time of year you are going to consider traffic, as can impact your vacation travel to the parks.
How far is Kissimmee from Disney World?
In general, Kissimmee is about 15 minutes away from Disney World. The time it takes to get into the parks can vary a lot by where you start off in Kissimmee, and what the traffic levels are like at the time you're leaving. A good bit of Kissimmee around U.S. 192 is very close to Disney, though the city also extends away from Disney, too.
U.S. 192 is home to lots of shopping and restaurants and serves as the off-property tourist hub. If you are looking for a rental home or hotel for your Disney trip, be sure to test the address. If you only look at the name of the city, there could be a big difference in travel time!
How do I Navigate the Walt Disney World Resort?
Traveling around Disney property is simple. There are two major roads in Disney, World Center Drive and Buena Vista drive. These two major roadways connect practically everything. In addition to simple layout of the property, Disney has excessive signage to ensure no one gets lost while traveling to and from the parks.
If you are visiting Disney World, paying attention to your navigation is important to avoid traffic in the areas around the parks, but once you pass under the Walt Disney World Resort welcome sign, you can cruise to your destination. It's important to note that when driving yourself around the resort, you will need to pay for parking at the parks while taking a taxi or ride share can drop you off at the front of the parks and save you the parking fees.
Do you have to pay for a shuttle to Disney World?
Most hotels in Kissimmee and other areas nearby offer free shuttles to and from the theme parks. However, some may have shuttle fees. Typically, these buses have a handful of departure times in the morning and a similar number of pickup times in the evenings.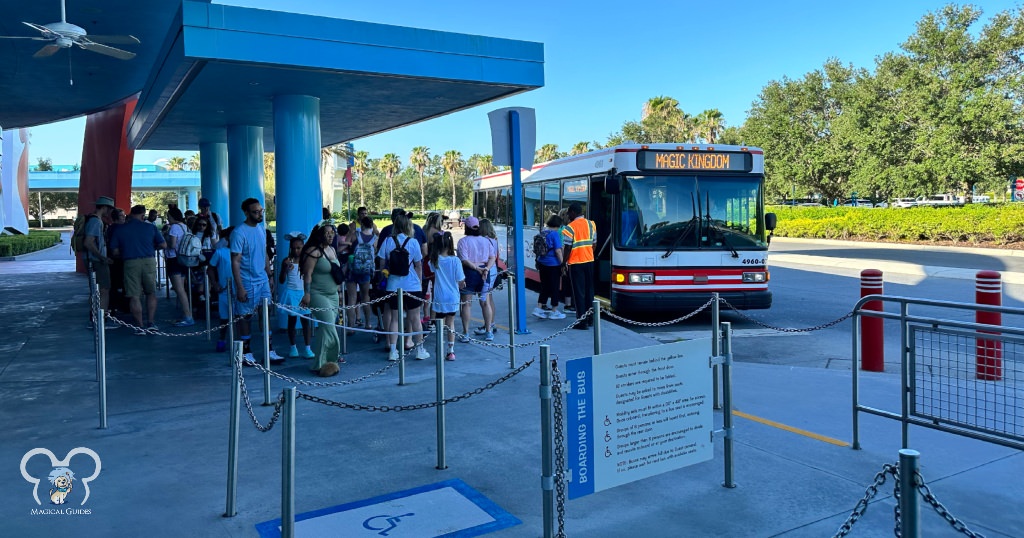 This could limit your freedom in moving in and out of the parks. To best plan your trip, simply check your hotel location to see if they offer complimentary shuttles to the Walt Disney World resort and Universal Studios.
A huge perk of Disney World is that you can utilize Disney's free transit systems once you're on Disney property. Monorails, the Skyliner gondola system, and buses connect every single part of the resort, making travel easy.
Is Kissimmee or Davenport closer to Disney?
Most of Kissimmee is closer to Disney than Davenport is, but some parts of Davenport can be closer than some parts of Kissimmee. Davenport extends to the "four corners" area at the end of U.S. 192, and that part of Davenport is only 20 minutes away from most parks.
Is Magic Kingdom in Orlando or Kissimmee?
Magic Kingdom is technically located in Lake Buena Vista, Florida. Lake Buena Vista is Disney's own small town, and is mostly closer to Orlando. Some parts of Disney will have Orlando addresses, and most of the resort is close to Orlando.
Orlando has bad traffic most of the day, making it harder to stay in Orlando if you want to be close to the Disney World attractions.
How much is a taxi from Orlando Airport to Kissimmee?
A taxi fare from the Orlando Airport to Kissimmee is around $50 to $60. Fares can change based on the time you visit, and other alternatives such as Lyft and Uber may be a bit cheaper.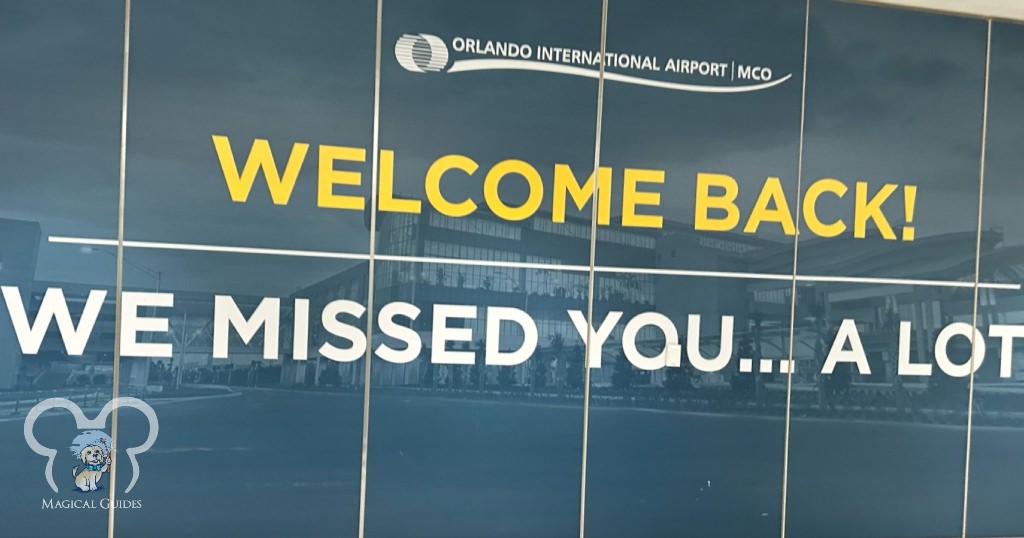 In general, it's a good idea for visitors staying off the property to rent a car. That way, you can have complete control of when you leave and arrive instead of relying on the availability of other services.
Is Disney World closer to Kissimmee or Orlando?
In general, Kissimmee is closer to Disney World than Orlando. Kissimmee has a mostly direct route via West Osceola Parkway straight to Disney's Animal Kingdom and Blizzard Beach, while paths down I-4 and Epcot Center Drive from Orlando directly connect better to Epcot and Magic Kingdom.
As a rule of thumb, though Orlando is close to Disney, the traffic makes it take more time to reach the tourist attractions than Kissimmee.
Is it better to stay in Orlando or Kissimmee?
That depends on why you're coming to Florida to visit! If you're only looking at a Disney visit, it's usually better to stay in Kissimmee since it's somewhat cheaper and gives you a straight line to get into the theme parks.
If you're thinking about visiting the Universal Orlando Resort, staying near John Young Parkway or along the I-4 corridor can keep you close to Disney, but still offer quick access to Universal Citywalk and Universal's Volcano Bay. In general, the place you stay needs to match your vacation priorities, so whether you're staying in Kissimmee near East Osceola Parkway or in Orlando near Universal Boulevard, pick a spot that offers the comfort and amenities you desire.
Why is Kissimmee so cheap?
Kissimmee is a bit cheaper than Orlando because it has a little bit more space to work with. In general, Kissimmee has more vacation home opportunities and competition, which keeps prices a bit lower.
That means you can be more confident at check-in that you've got a good deal! Kissimmee also has more restaurants to choose from, making the cost of food a bit cheaper than if you're staying in Orlando.
Is Kissimmee a good area to live in?
A decade ago, I would have said that Kissimmee was a good place to live. It's just outside of the Disney bubble but offers its own sort of small-town charm. It's a half-hour drive to the major theme parks, water parks like Typhoon Lagoon, Volcano Bay, and Blizzard Beach, and the Orlando International Airport. An hour's drive can get you close to Legoland and some experiences in wild Florida.
Central Florida has become more and more populated and busy. Vast numbers of people are moving from the northeast and western parts of the United States, and are quickly turning the Kissimmee area into more of a large city than a small town adjacent to the Disney World Resort.
If you're thinking about moving to central Florida, be sure to visit and explore to determine for yourself if it's a good area for you and your family!