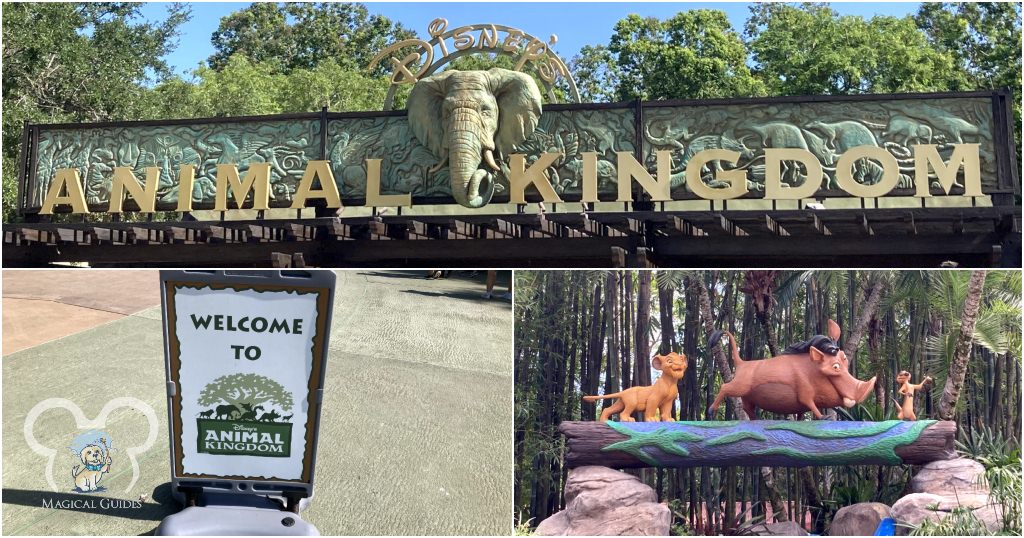 Animal Kingdom is my favorite park to just walk around and take in the sights and smells. Exploring the beautiful landscape in World of Avatar, Discovery Island, or Africa feels like you are in another country.
Disney's Animal Kingdom is absolutely worth visiting on your Walt Disney World Vacation. There are so many shows, flotillas, experiences, and animals that many people miss out on in Animal Kingdom.
I am always in awe of the magic of Disney while walking through Walt Disney World's Animal Kingdom. The iconic Tree of life is the symbol for Disney's Animal Kingdom and is definitely worth seeing in person on your next Disney World vacation.
There is a debate in the Disney community about skipping Animal Kingdom to spend more time in other parks. While Animal Kingdom might be the shortest day of the Disney Theme Parks, you won't want to miss it.
Don't be one of those people who skip it or swear it's only a half day park. Make the most out of your Animal Kingdom experience!
How Many Days Should You Spend at Animal Kingdom?
Though there is certainly more than enough experiences to spend multiple days in Animal Kingdom, one day is what most people spend here. If your trip is more than 8 days or Animal Kingdom is your favorite park, I would definitely consider adding more days.
We usually spend one day at Animal Kingdom. Most guests find that they need extra days they may have to explore more in Magic Kingdom, EPCOT, or Hollywood Studios instead of Animal Kingdom.

If you are purchasing hopper tickets or are an annual pass-holder, you can always come back to the park another day for anything you have missed. If you are not purchasing park hopper tickets, I would set aside at least one day for Animal Kingdom.
Is Animal Kingdom a Half Day Park?
You can always pair your Animal Kingdom day with one of the water parks, Disney Springs, or exploring some of the Disney Resorts. Disney's Animal Kingdom Lodge is a popular resort guests love to walk around and is nearby to this Disney World Theme Park.
This Walt Disney World Resort is also a popular dining destination. Boma Flavors of Africa is a sought after dining reservation featuring a buffet for both breakfast and dinner.
Many consider this a half day park since it closes much earlier than the other parks. You can hop to another park in the evening to extend your park time, but it is definitely worth spending a whole day in Animal Kingdom.
There are plenty of attractions to make Animal Kingdom a full day park if you are not purchasing hopper tickets. Keep reading below for more on restaurants, attractions, characters, and shows that you can find in Animal Kingdom to fill your day.
What Age Group is Animal Kingdom for?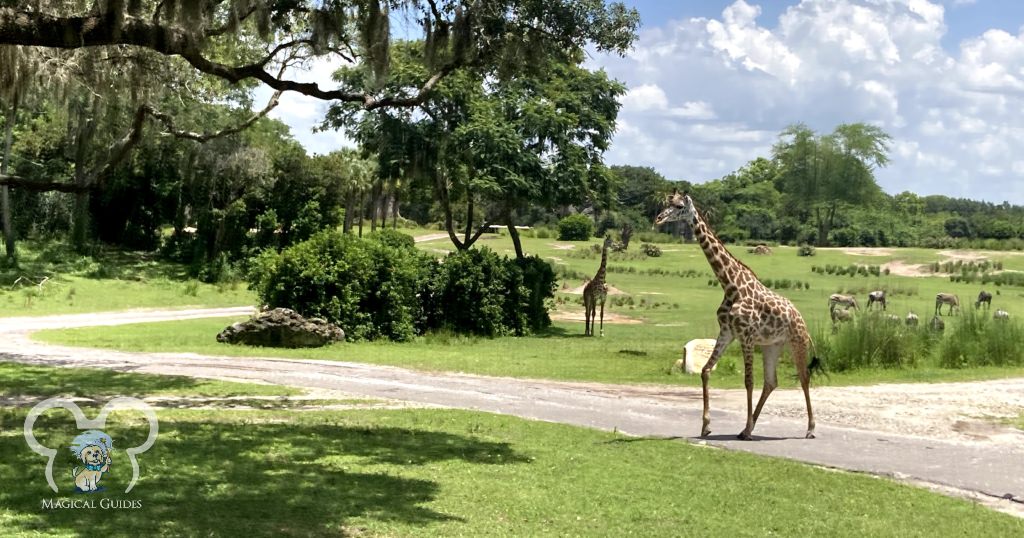 Animal Kingdom has attractions for all ages. Whether you have young children, older kids, or are Disney adults exploring the parks, you will find excitement in Disney's animal Kingdom.
Animal Kingdom is great for toddlers, especially toddlers that love animals! Kilimonjaro Safari, Triceratop Spin, Wildlife Express Train, It's Tough to be a Bug, Na'vi River Journey, and The Boneyard are all attractions that toddlers can ride. There are also many shows and characters toddlers will love as well.
Read More: Is Animal Kingdom Good For Toddlers?
Is Genie+ Worth It at Animal Kingdom?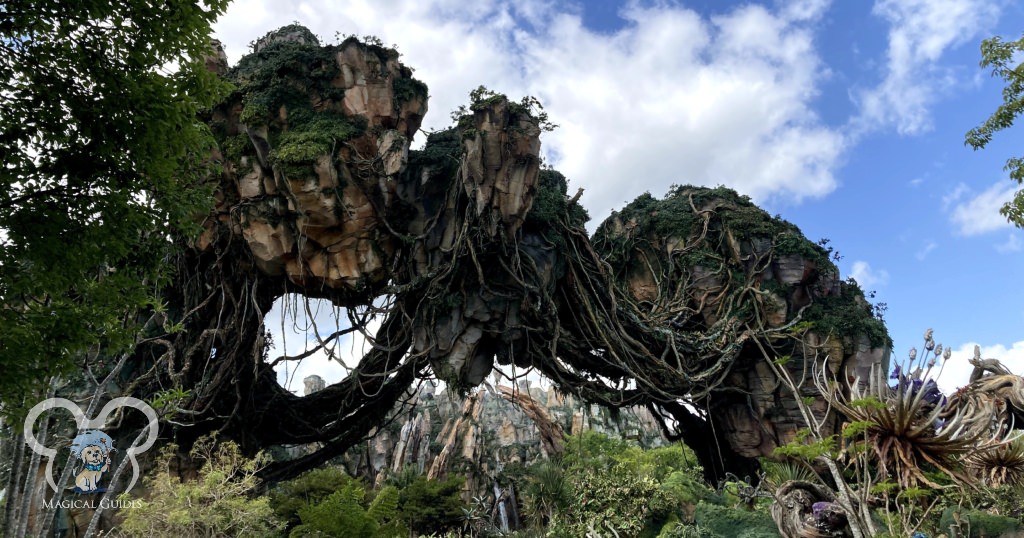 I am a huge advocate for early entry (rope drop) if staying on property. If you get to the park early enough you can walk on to many rides and maximize your time in the morning. This allows us to skip Genie+ and save some money on our trip.
We often go early and ride all the rides we want to and then take a mid day break during the hottest part of the day. We avoid crowds and extreme heat while we rest and relax by the pool. Early evening we head back out to the parks when crowds have thinned and the sun isn't overbearing.
The most popular attraction in Animal Kingdom is Avatar Flight of Passage. This ride is one of the individual lightning lanes and can be purchased by itself.
Flight of Passage has a long line and is the ride most people run to at early theme park entry. A great rope drop strategy is to head to the other popular attractions first with very short lines. You can Consider purchasing an ILL for Flight of Passage or returning at the end of the day when you will find shorter wait times.
Other popular rides include Kali River rapids, Expedition Everest, Kilimanjaro Safaris, and Na'vi River Journey. We would rope drop these rides instead of purchasing Genie+.
Read more about our strategy for early entry in Animal Kingdom, what time we leave our room, and what transportation we would use to get there. How To Rope Drop Animal Kingdom 2023
Guests who love Disney Genie+ will usually use it in Magic Kingdom or Hollywood Studios instead. These parks tend to have longer wait times which would be worth the purchase. If you would rather sleep in, purchasing Genie+ every day might be a better option for your family and would be worth it.
Read More: How to Use Genie+ and Lightning Lane at Disney World 2023
Is Animal Kingdom Worth it at Night?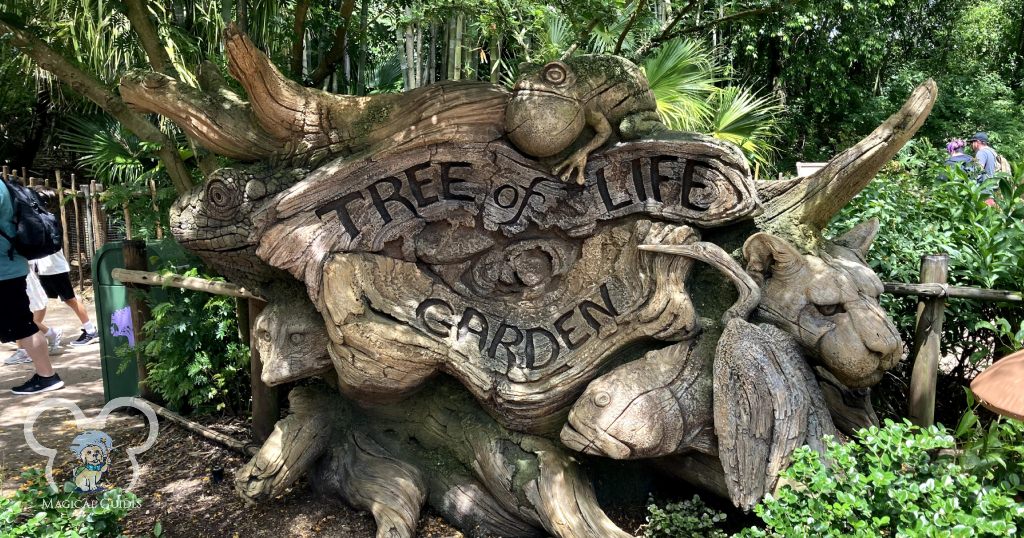 Animal Kingdom does not have a fireworks show since the noise may scare the live animals present in the theme park. If you want to watch fireworks, I would consider hopping to another park.
Sunset is one of the best times to visit the Kilimanjaro Safari especially in the heat of summer. You can see many animals on the safari, including elephants, rhinos, and hippopotamuses.
Animal Kingdom always feels like the hottest park to visit and the animals feel this as well. The best time to ride the Safari is first thing in the morning or at sunset. These two times will give you the best view of active animals since the animals can cool off during this time.
Animal Kingdom closes earlier than the other three theme parks, so most guests tend to spend the morning in the park and then hop to another one at night for fireworks and extended fun.
Are There Any Shows, Parades, or Fireworks in Animal Kingdom?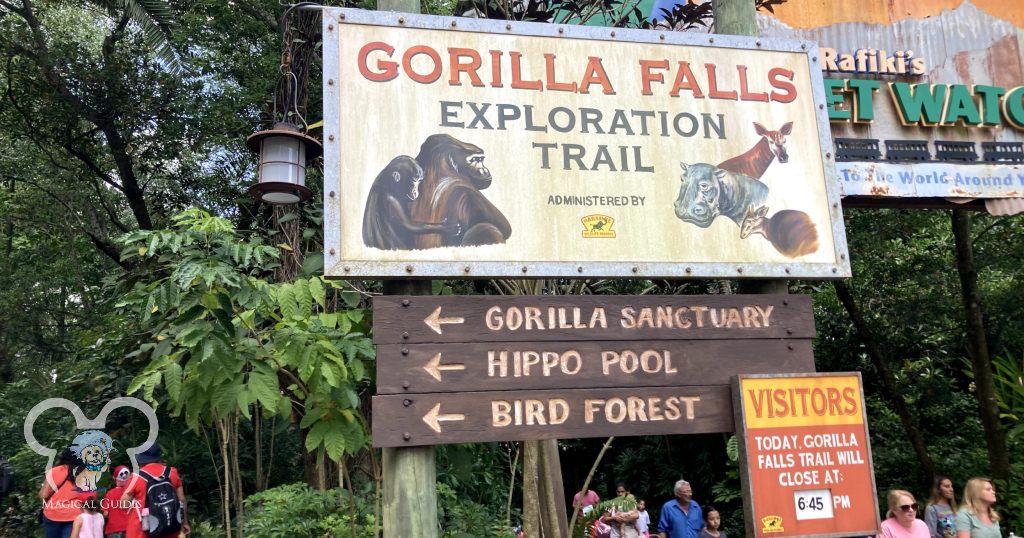 There are no fireworks shows in Animal Kingdom to protect the live animals present in the park. They do offer many shows and parades in the park.
There are also many animals you can see around the park at places like the Otter Grotto which is a great place to cool down. You can find Gorillas at the Gorilla Falls Exploration Trails. If you are looking for Tigers you may want to head to the Maharajah Jungle Trek.
Shows
The Festival of the Lion King is one of the most popular shows at Animal Kingdom. Lion King had guests very excited for it's return after the pandemic. This show is at the Harambe Theater in Africa and features your favorite Lion King characters.
The Festival of the Lion King has shows that start on the hour almost every hour of the day. The show is 40 minutes long. Seating is limited so you may want to get there early or check the My Disney Experience App for more information. You can also ask a cast member for more details.
Download the Play Disney Parks App before heading to this show for some added fun.
Winged Encounters is a Bird Show located in Discovery Island, which is an area close to the entrance of the park. You will want to find a good spot near the Tree of Life. The most notable part of this event are the six species of South American macaw that will come and soar over the crowd.
At night, there may not be fireworks but you can still see the Tree of Life Awakenings. The animal spirits in Tree of Life come alive with a spectacular light show you won't want to miss.
Parades
There are cavalcades with characters that you will see in Animal Kingdom instead of parades. These are called Flotillas and you can see them anywhere that the Discovery River can be seen.
Lookout when you hear music. This means you can see some of your favorite characters like Minnie, Mickey, Donald, Daisy, Pocahontas, Meeko and more. Check the My Disney Experience App for more information on the timing of the flotillas.
There is something so exciting about the music and seeing your favorite characters ride by on a boat waving to you. You can spot them from bridges, Flame Tree Barbecue, and anywhere that you can see the river.
What Characters can I Find in Animal Kingdom?
Mickey, Minnie, Donald, Daisy, Chip and Dale, Goofy, and Pluto can be found in Animal Kingdom. You may even be able to catch them in their safari outfits. Chip and Dale have been seen here in their Dinosaur costumes.
One of my favorite characters here at Animal Kingdom is Kevin from UP. Kevin walks around squawking and interacting with guests pretty frequently and is always entertaining to watch.
There are also some rare interactions around the Disney parks for Pocahontas characters. Lion King Characters have been seen around the park like Timon and Rafiki. Jiminy Cricket is another character that has been spotted.
Ask a Cast Member to find out if these characters may come out and where these characters might be.
Disney World Animal Kingdom Restaurants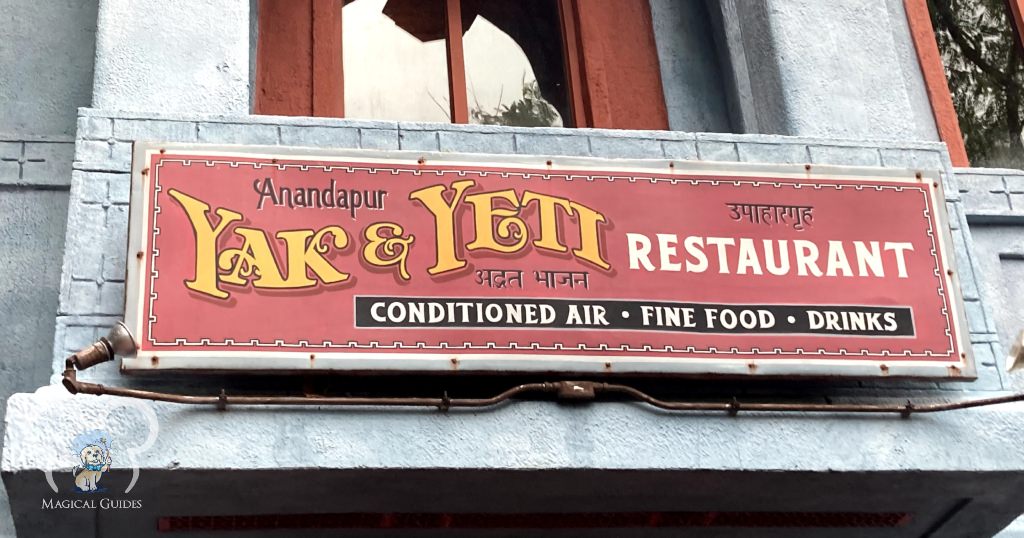 If you are looking for a character meal, you will want to book a reservation at Tusker House. You will see Mickey and friends in their safari costumes at this dining experience.
Two of the most popular table service restaurants are Yak & Yeti and the Rainforest Cafe. These are both Landry restaurants and if you have a Landry's card, you do not need a reservation.
Creature Comforts is the best Starbucks on Disney property in my opinion. I am not sure how they do it, but somehow coffee just tastes better in Animal Kingdom. One of our best trips started with Starbucks in Animal Kingdom and was the perfect way to start the day straight from the airport.
My favorite quick service option is Satu'li Canteen with amazing theming in Pandora. Another great quick service option is Flame Tree Barbecue with plenty of outdoor seating.
Should I Skip Animal Kingdom?
Disney's Animal Kingdom is one of our favorite parks to visit, so my personal opinion is Animal Kingdom should not be skipped. We always spend at least a half day in Animal Kingdom, though a full day is always better!
Animal Kingdom is one of the best parks for unique Disney Bound ideas. Safari themed clothing or animal prints are my absolute favorite to pack and wear to this park. I even have some safari Minnie Mouse clay earrings from Mae&Me Designs to complete the outfit.
I have even seen some amazing Kevin Disney bound outfits. Skipping this park means you will miss out on some great outfit opportunities for you and/or your family.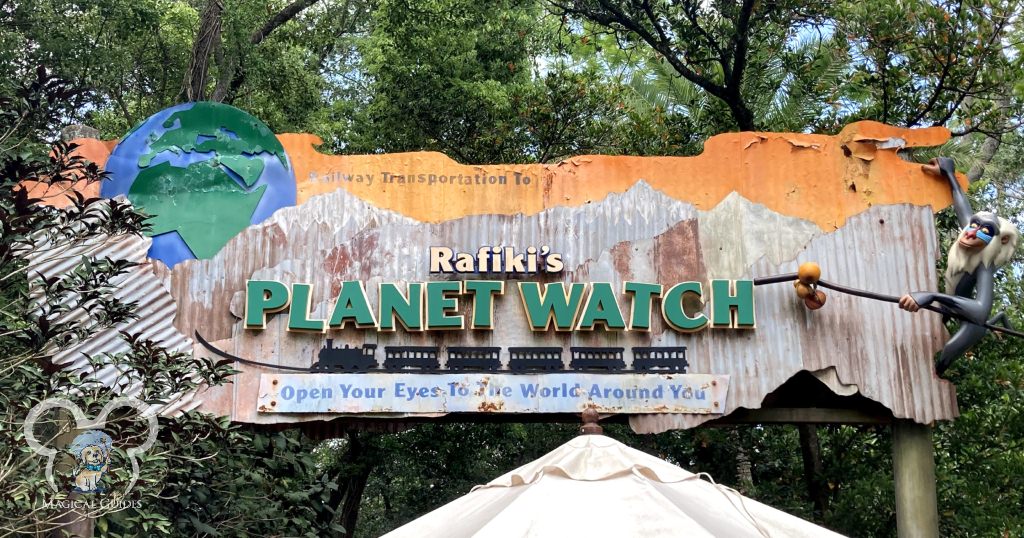 What Could be Improved at Animal Kingdom?
The only thing I can think of to make this park even better, is to bring back the kite tails show in Animal Kingdom. This was one of my favorite shows and I was so sad to see it end in 2022.
Some guests say they would love to see Finding Nemo represented in Animal Kingdom instead of the current location in EPCOT. There was also criticism for the Na'vi River Journey ride. Many people would love to see this ride re-themed as they were disappointed after riding this one.
I hope this article has helped you decide if Animal Kingdom is worth including in your next Disney World Vacation. It is personally one of my favorites for the unique character experiences and opportunities to see animals.
Animal Kingdom has so many animal experiences you can find throughout the park. These offer amazing learning opportunities for kids and adults alike while having so much fun.
Will you visit Animal Kingdom on your next Disney vacation? Let us know below!