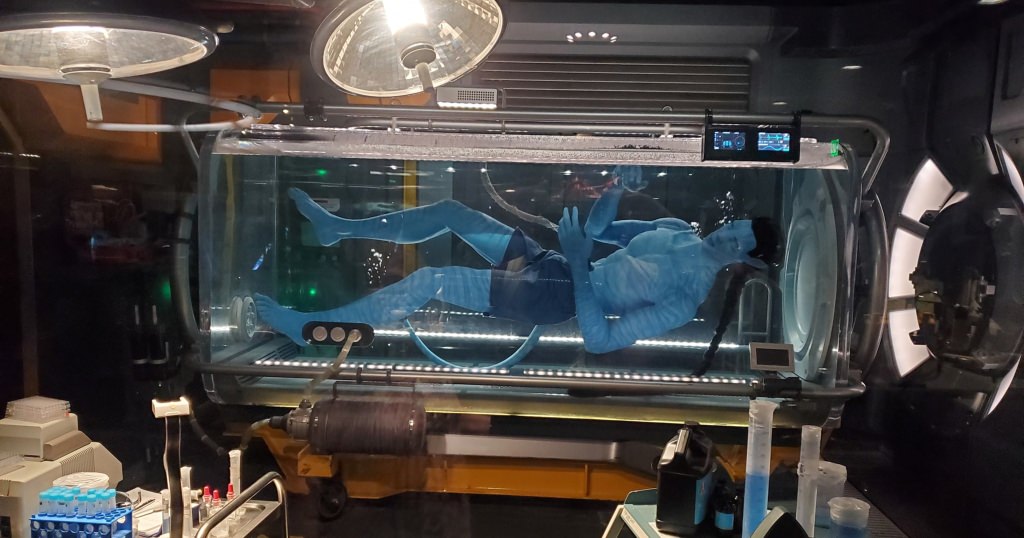 One of the most exciting new lands ever built in Walt Disney World is Pandora – The World of Avatar. Located in Disney's Animal Kingdom theme park, this land transports you to the world of Pandora.
Through its immersive scenery and two major attractions you will forget this is one of Walt Disney World theme parks. Today we're going to share everything you need to know about Pandora and how to make the most of your time here.
How Many Rides Does Pandora Have At Animal Kingdom?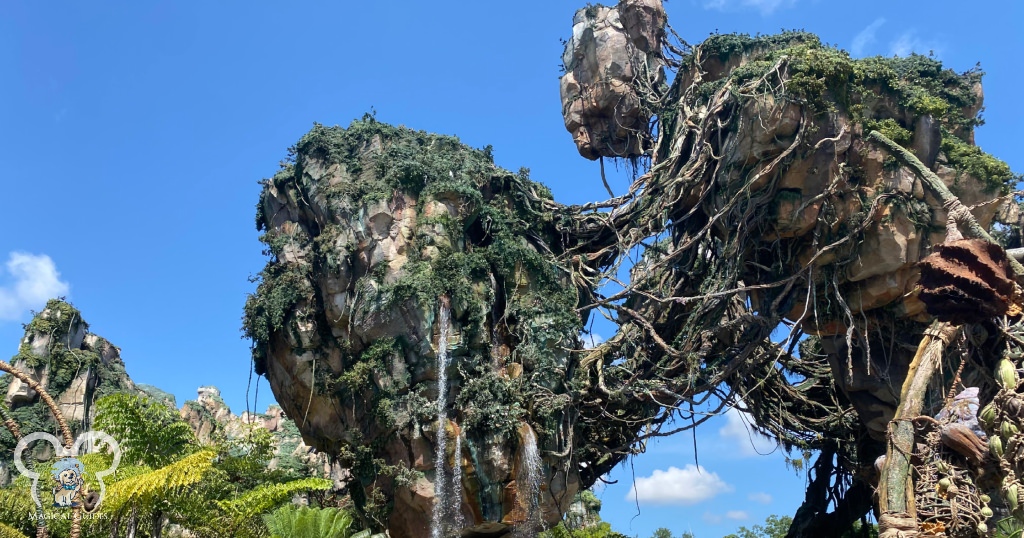 When visiting Pandora at the Disney parks, you'll find two different attractions for you to experience. Avatar Flight of Passage is the signature attraction here, allowing you to take a ride on the back of a banshee. Ask any cast member you pass, and they'll tell you that it's by far one of the most popular attractions in the whole of the resort. This is even years after it first debuted. The other ride you'll find here is the Na'vi River Journey.
With lower wait times, this ride is suitable for the whole family and is based on the stunning scenery of the James Cameron movie. You won't want to miss either of them on your visit.
How Rough Is Avatar Flight Of Passage?
While Avatar Flight of Passage is an incredible ride, it isn't for everyone. The ride itself is smooth for a similar type experience, but for various reasons, it does cause motion sickness in some riders. This thrill ride requires you to sit on the back of your banshee and wear 3D glasses.
Read More: Motion Sickness; How To Avoid At Disney World
The screen in front of you will take you on an immersive journey. It's one of the main attractions I recommend to anyone who always wished to visit Pandora for themselves. It's one of the most advanced Disney attractions ever built.
You will need to think about whether it's suitable for you to ride based on your personal situation. Even if you can go on Expedition Everest with no issues, you may find that this is too much due to the added screen.
Is the Pandora Ride Scary?
When talking about Avatar Flight of Passage, there are certain restrictions in place to make it a safe experience for everyone. With so many other attractions in the park to explore, like Kilimanjaro Safaris, you may find this isn't the best choice for younger children or anyone with motion sickness.
It's not particularly jerky, although it does have some sudden movements, but it can feel nauseating or make you dizzy. If you are prone to motion sickness, it can have very long wait times which may not make it worth spending some of your vacation on.
As far as age and height restrictions, riders must be 44 inches (112 cm) in height to ride. Younger children may not find themselves feeling as comfortable on the banshee. Others (like myself) find this to be their favorite ride in the park. There's no age restrictions, so a five year old can ride if they meet this height requirement.
Read More: Is Animal Kingdom Good For Toddlers?
Is Avatar Flight Of Passage Different Each Time?
As I mentioned already, the technology in this attraction is like nothing you've seen in the theme parks before. Your banshee will breathe under you and make you feel like you are right there in the movie.
One of the coolest things about the ride is that every time you ride, you will see a different Avatar. The Avatar that you have will impact the experience of the ride, which is why people come back over and over again to enjoy this attraction.
It's a great ride for anyone who lives near Disney and wants to escape reality with a journey over the Valley of Mo'ara. The scenery in the ride is stunning, and you'll find your jaw is dropped as you enter this world.
Am I Too Big For Flight Of Passage?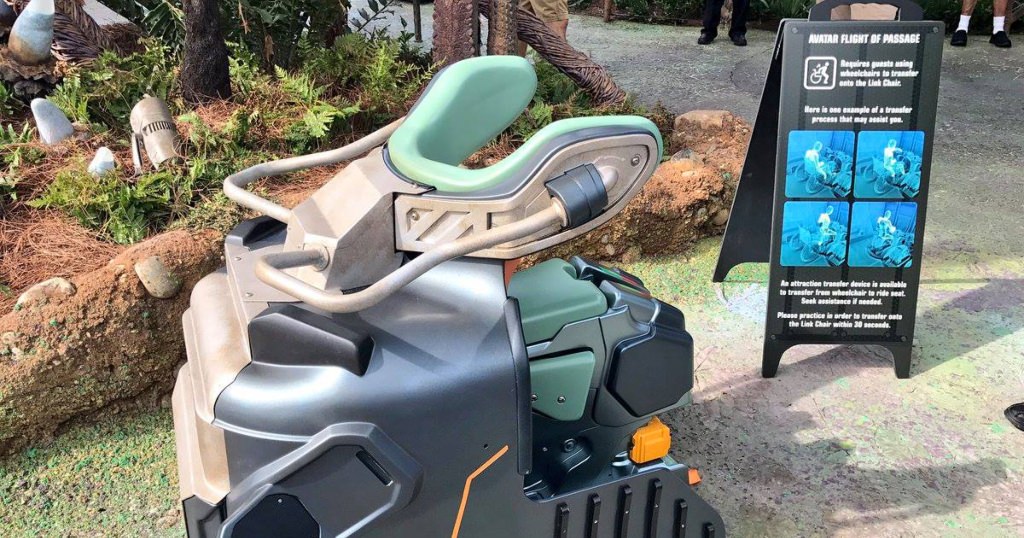 Flight of Passage has a height restriction, but you also need to keep in mind about the accessibility of the attraction. There is no weight limit for Avatar Flight of Passage. Disney tries their best to make everyone feel comfortable during this experience.
As you enter the attraction's line, you'll find there is a mock-up test seat of the ride vehicle. If this is your first time riding Flight of Passage as a larger guest, I would try the test seat out. My husband didn't fit the first few times when he weighed over 400lbs, and over 6ft. So instead of waiting in the long standby line we knew it wasn't going to work for us.
The first issue is the leg restraints, as they must be about to lock into place. Next you have a back restraint that comes up behind your back to secure you into the seat. If this does not come up far enough you will not be able to ride. While some cast members will give the back restraint a slight push, they will not force the lock.
If you do not fit into the ride seat, Disney cast members are experienced in being discreet about it. Safety is a number one priority, and attempting to force yourself into these unique ride vehicles shouldn't happen.
Which Pandora Ride Is Better?
So far, I've shared about Avatar Flight of Passage, but don't miss out on the other experiences in this land too. The Avatar boat ride, which is better known as Na'vi River Journey has no height restriction and is similar to other popular attractions such as It's A Small World.
You'll board small boats which will take you on a journey through the water and allow you to meet some of the characters from the movies. It's another very immersive experience, and the scenery is beautiful.
The audio-animatronics in this attraction are incredible, and you'll feel like the characters and animals are there with you.
As far as which ride is best, that's going to be a very personal question. The wait times are always far longer for Avatar Flight of Passage than they are for the Na'vi River Journey.
You'll find that you can wait up to three hours during peak times for Avatar Flight of Passage, with the wait time rarely dropping below one hour. The Na'vi River Journey still gets lines of 60 to 90 minutes a lot of the time, but first thing in the morning you can usually get on without much a wait.
Availability for Lightning Lane passes is similar, with Na'vi River Journey being much easier to secure a pass for using Disney Genie on the My Disney Experience App.
Do You Get Wet On The Avatar Boat Ride?
You don't need to worry about getting wet on the Avatar boat ride, but you'll still enjoy cooling off on a hot day thanks to the air conditioning inside. The line starts outside, before heading towards the boat. Na'vi River Journey doesn't have any drops or major movements, and is a slow moving ride that offers a relaxing experience for everyone.
It's suitable for the whole family, ranging from young children all the way up to grandparents. That's why it's been one of the park's most popular rides, with long lines still a few years after it first opened.
The Story of the Na'vi River Journey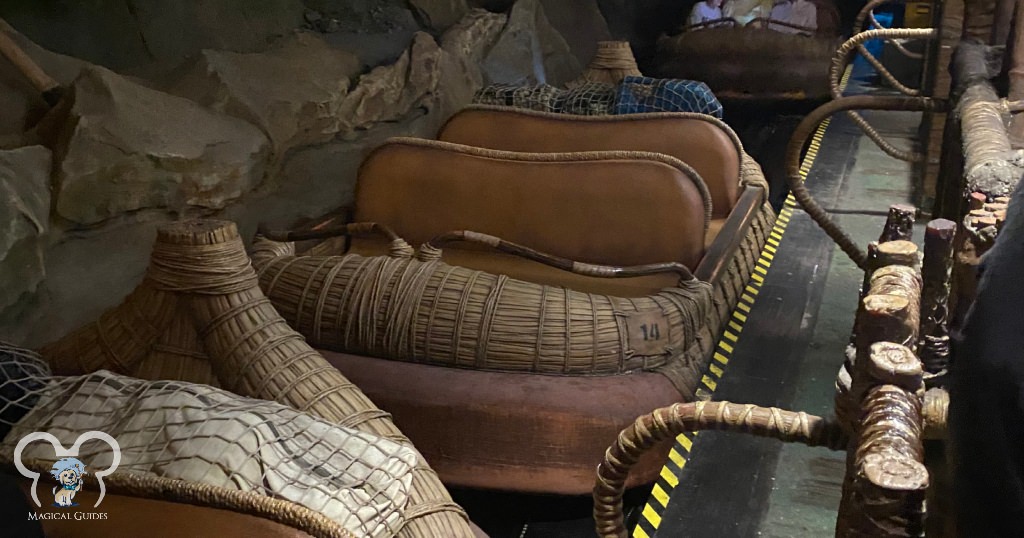 If you are a particular fan of the Avatar movies, you'll appreciate the details in this ride. You'll board a boat that looks like it is hand-woven from reeds. The journey then travels down the Kaspavan River and into the beautiful bioluminescent rainforest.
One of the highlights of the ride is seeing the Shaman of Songs, who is one of the most impressive and advanced audio-animatronics ever built. Other creatures also live along the river, which kids will enjoy spotting. You'll then return to the shore and exit into the floating mountains of Pandora once again.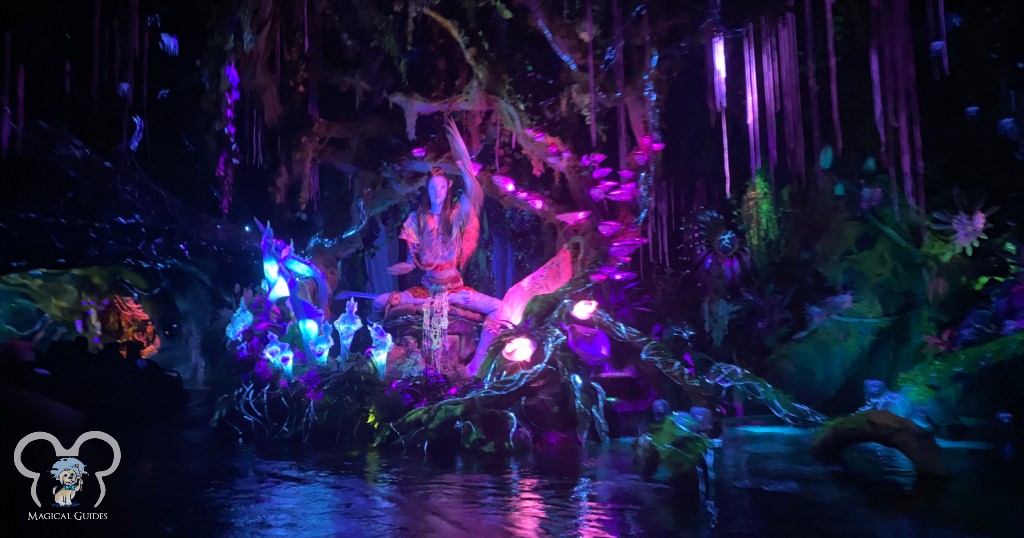 Other Avatar Experiences in Disney's Animal Kingdom
While these two attractions are the main reason most people head to Pandora first thing in the morning, I love strolling around this land and taking in everything it has to offer. Even walking around Pandora transports you to another world and makes you feel like the Imagineers have managed to immerse you in the movie.
If you are feeling hungry, the good news is that there are two spots here for you to pick up lunch or a snack. Satu'li Canteen is the land's quick-service dining location, which is one of the best additions from Pandora.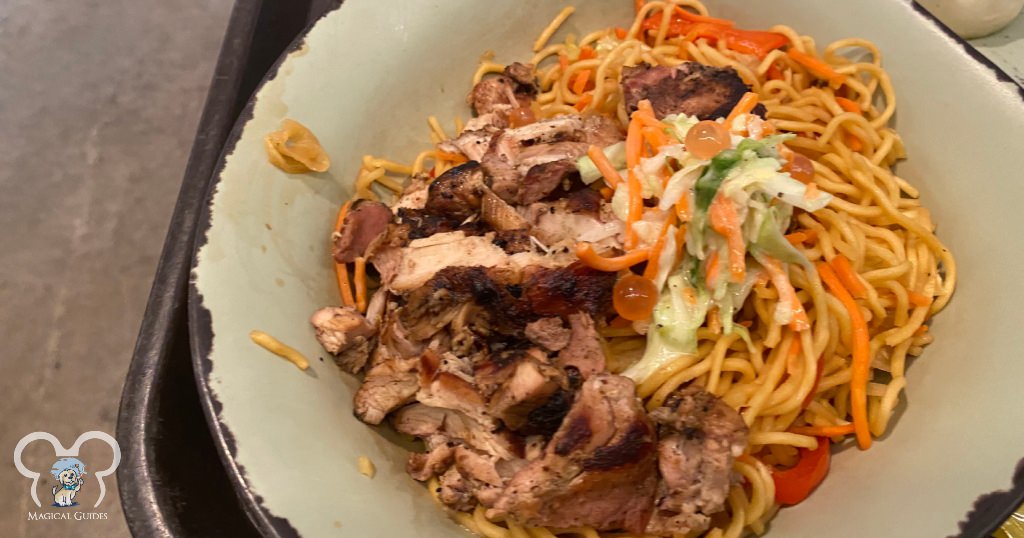 Here you can enjoy non-typical theme park food which takes inspiration from the movie. I love the bowls they offer, where you can choose your protein and customize your selection to offer you a more healthy lunch or dinner.
Make sure you use mobile order to speed up your experience here, and there's a large dining area inside to cool off on a hot and busy day.
Pongu Pongu is a snack stand located in the park, which offers some delicious drinks and the famous Pongu Lumpia spring roll snack. They have both alcoholic and non-alcoholic drinks on offer, and there are a few spots to sit around here once you've purchased your snack.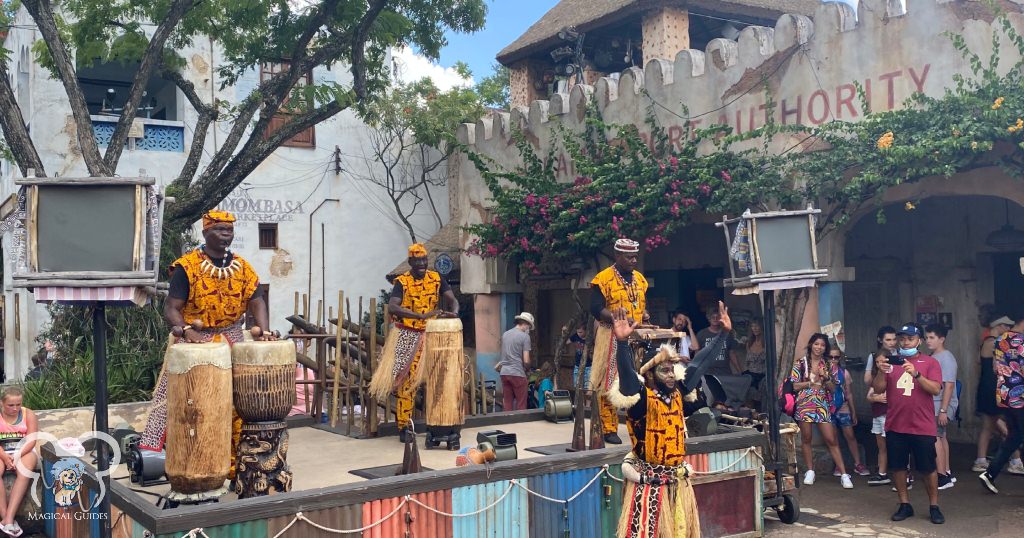 Other fun things to do in the area include watching the drummers perform. Kids will enjoy letting off some steam walking around the area, which covers a fair bit of land.
Visiting Pandora – The World of Avatar at Night
While we encourage you to visit the most popular attractions in this land first thing in the morning if you are using the standby line, you will also want to return to the land at night to see how beautiful it is here. The bioluminescent effects that are added to the land mean the whole place looks completely different at night.
Don't miss the chance to take your photos with the floating mountains both in the day and at night, and see the small details that the Imagineers thought of when they built this land. While the Tree of Life is another sight to see at night, this is one that will blow you away the second you start approaching the land.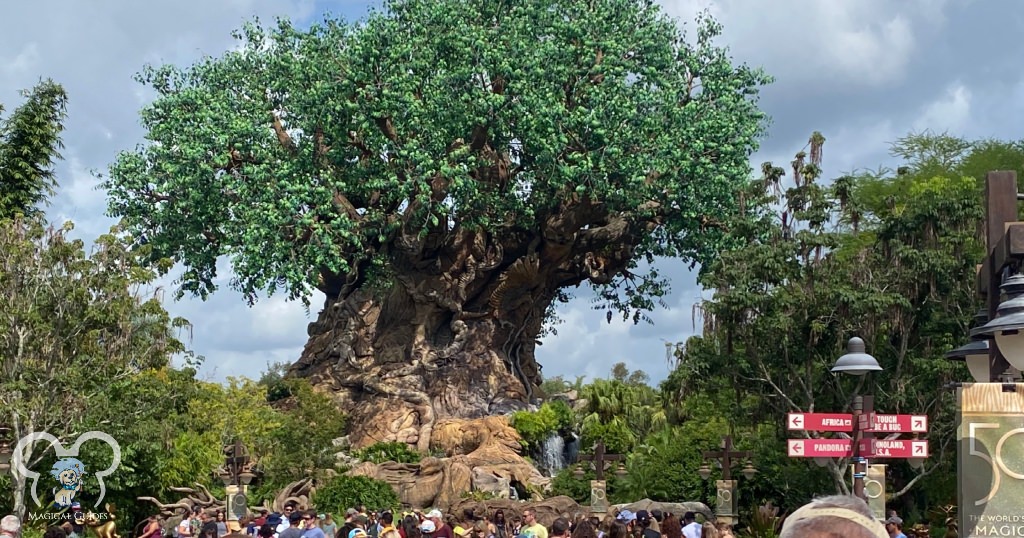 What Time of Day is Best to Visit the Avatar Land?
Pandora – The World of Avatar is open throughout the opening hours of Disney's Animal Kingdom. If you are interested in riding the two attractions, make sure you get here first thing in the morning. Otherwise, expect to have to take a few hours out of your day to ride both attractions.
They have not dropped in popularity since their introduction to the park, and we don't expect that to change anytime soon. Using the Lightning Lane and Disney Genie is the other option, if you are willing to spend the money on the passes that is.
It's a good way to maximize your time in the park, so that you can see the animals and shows as well in your day here.
While we recommend getting here bright and early at opening time, make sure you end your day in Pandora – The World of Avatar too. If you've never seen this land at night, you'll be surprised how different it is when the sun goes down.
Read More: How To Rope Drop Animal Kingdom 2023
It is like stepping foot into a whole different area, and it's helped to make Animal Kingdom more of a full-day park than it was before. This park often struggled in the past with how much there was to do in the evening, but the opening hours are often quite extended now and offer you the chance to spend ten hours or so exploring the park.
How Many Hours Do You Need to Explore Pandora?
The amount of time you need to explore Pandora will depend on the time of the day you are visiting. Another factor will be how long you have to wait in the lines for the attractions. If you arrive in the middle of the day, you could spend three hours here waiting for both rides and enjoying lunch.
On busier times, this could increase to four or five hours. By coming at opening time or during the resort extra hours, you'll avoid these lines and make the most of your time in the park.
Pandora – The World of Avatar is one of the most exciting additions we've ever seen to the Walt Disney World resort. I can't wait for you to experience these two attractions for yourself if you haven't already, as the technology used in them will blow you away.
Make sure you get here nice and early to avoid the longer lines that form later in the day and to maximize your day out at Disney's Animal Kingdom park. As you can tell I believe this to be one of the best rides, and I'm happy with the addition of Pandora to Animal Kingdom's offerings.
Read More: Is There a Starbucks Inside Animal Kingdom?