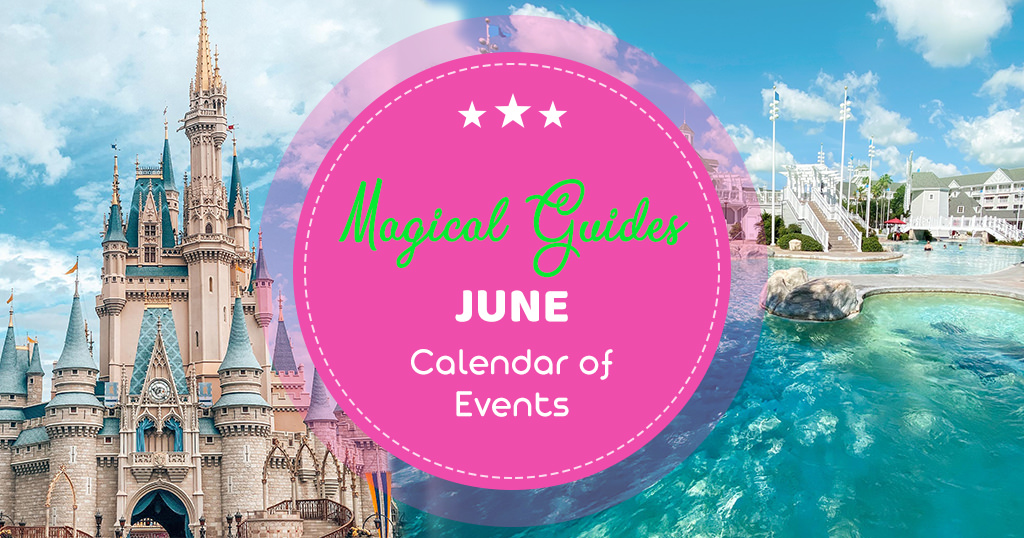 June is the start of the busy summer months in Orlando, and it's a great time for families to bring their children to the parks after a busy year at school. If you are planning to head to Walt Disney World this summer, we recommend booking your resort as soon as possible.
It's one of the busiest months of the year with families and locals, and so you should expect the parks to be at some of their highest crowd levels. Let's take a look at what Disney has planned for visitors in June.
Is June A Good Month To Go To Disney World?
June is a busy time with families visiting Orlando, but it's still a great time of the year for a vacation. Let's take a look at what you can expect during your trip this month.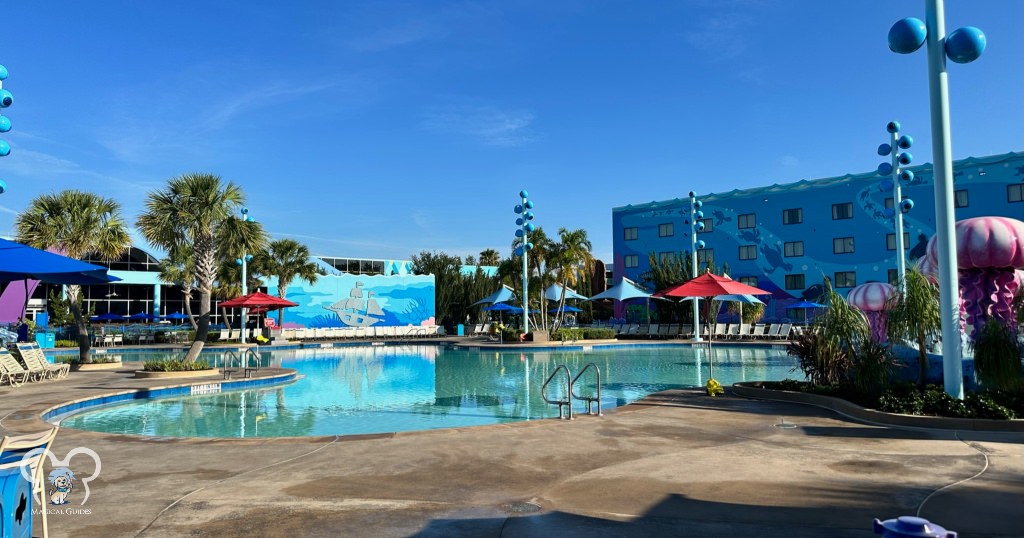 Pros of a June Disney Trip
Hot Weather –If you are looking to escape cold weather, you've come to the right place. June is the official start of the hot summer months, so it's great for topping up your tan.
Perfect Water Park and Swimming Weather – A trip to Walt Disney World isn't just about the theme parks. If you've never been to one of the Disney water parks before, now would be the perfect time to try out Typhoon Lagoon or Blizzard Beach. Otherwise, make sure you schedule in some breaks at your hotel pool to break up a long day at the parks.
International Flower & Garden Festival – Guests are fortunate this year that the festival extends into June, so you have an extra month to enjoy touring Epcot with its beautiful blooms.
Cons of a June Disney Trip
High Crowd Levels – June is the start of the higher crowd levels here in Orlando. From Memorial Day Weekend at the end of May until mid-August, you'll find the parks are busy each and every day. Make sure you book ahead of time, so you don't miss out on dining reservations and resort bookings.
Young Children May Struggle With Hot Weather – While the hot weather is great for adults and anyone looking to swim a lot, it can be incredibly tough on young children. Make sure you prepare them for long days at the parks. It's a good idea to take frequent breaks as needed during your trip. Check out the attractions, shops, and restaurants that can give you relief from the heat with some AC.
Is Disney Crowded In June?
As kids start to get out of school for the summer, the crowds increase at Disney World. Families begin to arrive at the Disney Parks to celebrate the school year being complete making the summer months some of the busiest of the year.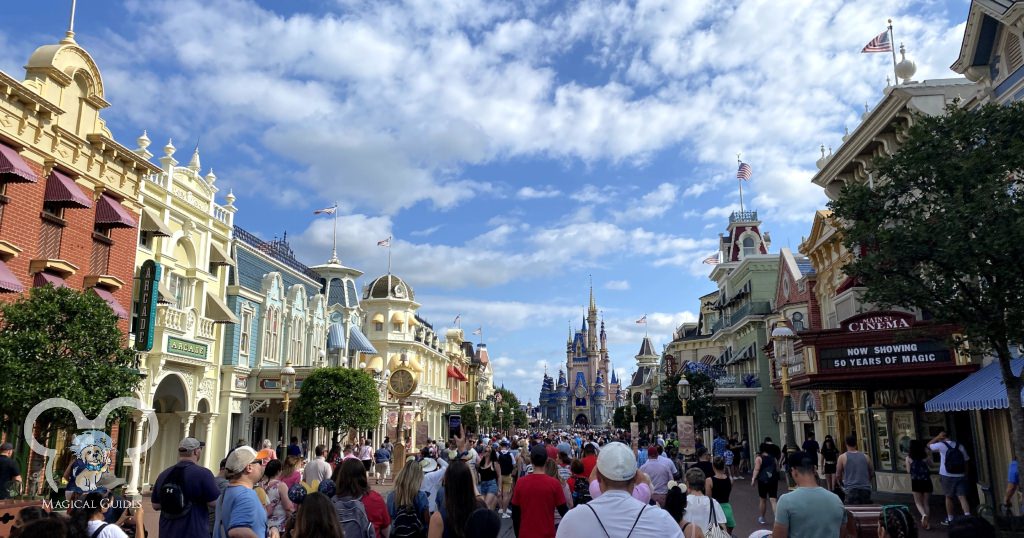 It will not be as crowded as Spring Break in March and April. It will also not be as crowded as November and December either. Crowds will be higher, but they are still manageable.
Operating hours are extended when there are higher crowds making it easier to navigate the Disney Parks even with the crowds. June is still a great month to head to Disney World.
Special Events in June at Disney World
Epcot International Flower & Garden Festival – The summer months don't usually have too many special events at Disney, primarily due to the high crowd levels. However, guests visiting in June 2023 will be lucky enough to experience the Epcot International Flower & Garden Festival. Disney has made these festivals longer and longer each year, so if you've never been able to see the park during this time, make the most of this special event. Kids will love seeing all of the Disney topiaries and trying new and exotic foods from the Outdoor Kitchens. We have created a guide to the Flower and Garden Festival to help you plan your trip.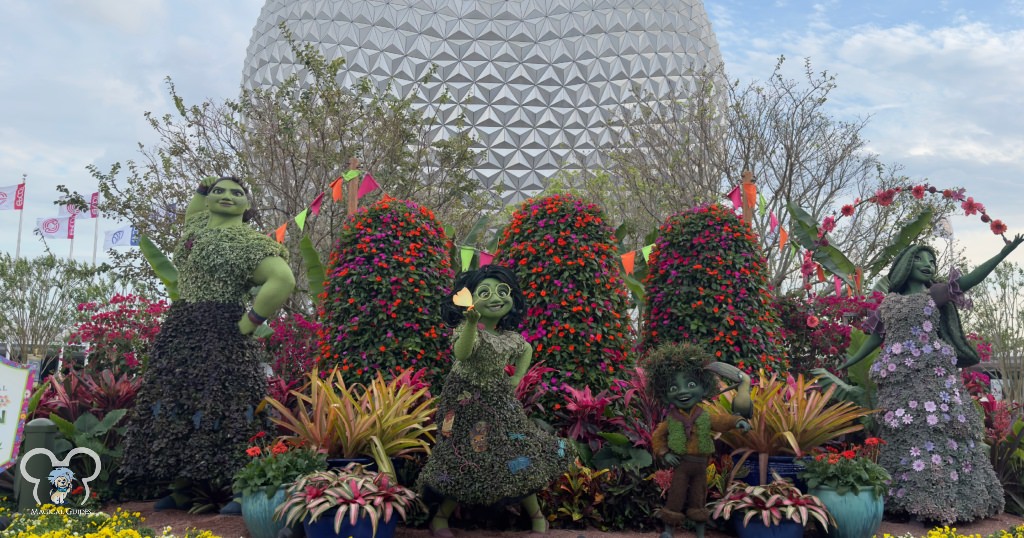 Holidays in June at Walt Disney World
Father's Day –June has very few holidays to contend with, apart from Father's Day. You'll find that this month is generally very busy anyway, so this date won't make a huge difference. Expect a few more local families to book restaurants, which may offer special menus during this time. There are many great ways to celebrate this occasion with your family, so consider booking one of Disney's unique tours or fireworks parties for any dads in your family.
Disney World Theme Park Operating Hours In June
June is the start of the peak summer crowds, so expect park hours to increase a lot during this time. Disney has yet to release their park hours for the month, but this is a rough guide to what you can expect.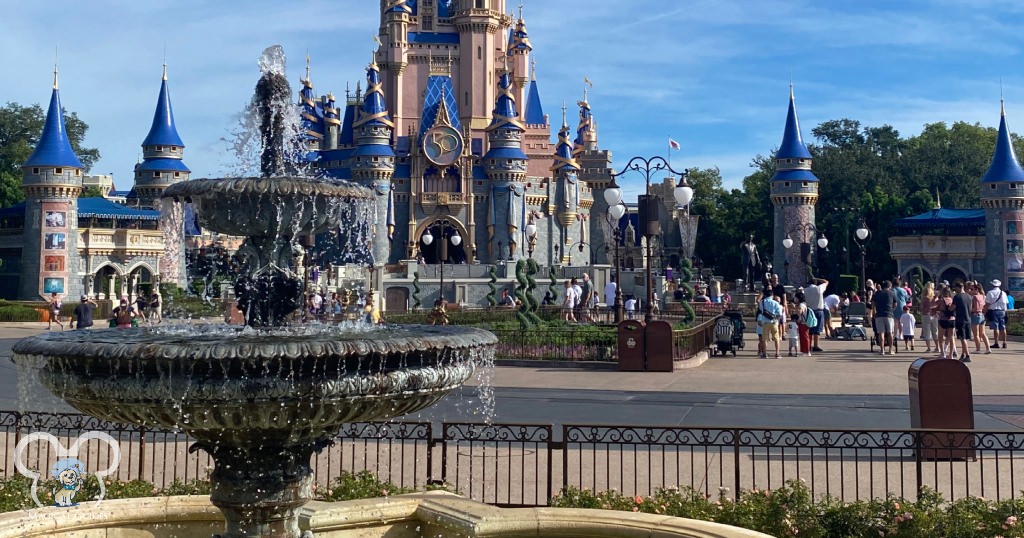 Once bookings start to increase, we expect the hours to continue to rise. For anyone staying in a Disney resort, we highly recommend taking advantage of Early Entry. Even just 30 minutes can make a huge difference during this month and allow you to get on some of the best attractions.
Magic Kingdom – 9 am to 9 pm or 10 pm
Epcot – 9 am or 10 am to 9 pm
Disney's Hollywood Studios – 9 am to 9 pm
Disney's Animal Kingdom – 9 am to 8 pm or later
Water Parks – Typhoon Lagoon is open daily from 10 am to 5 pm. Blizzard Beach is currently closed.
Disney Springs – 10 am to 11 pm
As you can see, June is a busy time of the year to visit, but don't let that put you off planning a fun family vacation. We encourage you to take your time planning a trip this month so that you don't miss out on any of the top attractions or restaurants you want to see and visit.
Whenever you are planning to go this month, make sure you keep hydrated and take regular breaks, which will help you to make the most of your trip.
How Is The Weather At Walt Disney World In June?
The summer months are very hot in Orlando, especially if you are traveling from overseas or a colder state. Expect highs of 90° and lows of 73°, with up to ten days of rain in the month.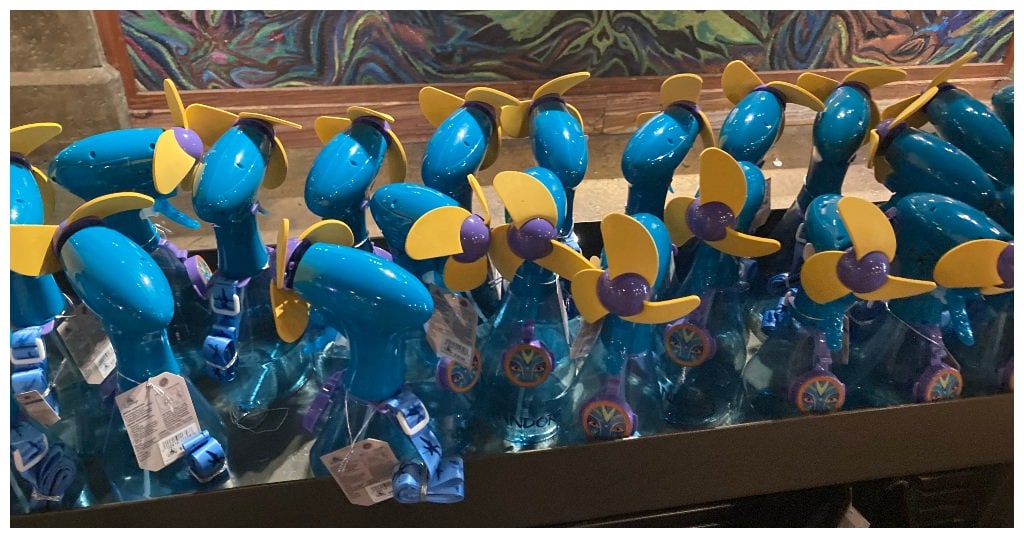 Expect frequent rainstorms during the afternoons, which may disturb your pool time or park touring. Many people find the weather to be a little too intense for staying in the park all day long.
We highly recommend going back to your hotel room during the hottest hours of the day to cool off. From there, you can make the most of your hotel pool or head to one of the water parks to relax.
Make sure you keep hydrated and take regular breaks during your vacation to avoid getting overheated during the summer weather. This is also a great time to ride all of the water rides in the Disney Parks.
Is June too hot for Disney World?
June is a very hot month, though it is not the hottest month of the year. July and August will be hotter with higher humidity than June. June is the best time to go if you are going during the summer months.
June does take more planning to enjoy your Disney World Trip and stay cool with the average high temperature in the 90s. Plan ahead to save some impulse buying in the parks and stay cool in Central Florida in June.
Tips to Survive Disney World in June
1. Bring a cooling towel
2. Stay hydrated! Bring a reusable water bottle with you to stay hydrated all day
3. Naps in the middle of the day in your hotel room are a great way to stay cool
4. Sunscreen
5. Hit the parks early in the morning and in the evening when it's coolest
6. Bring your hats and sunglasses
7. Neck Fan
9. Breathable Fabrics and Lightweight Clothing
10. Rain Ponchos and Rain Gear
(If you click any of the affiliate links in this article, I may collect a small commission as an Amazon associate or related relationship. None of the products mentioned were free, and I bought them all to help you find the perfect products to stay cool on hot days)
Does it rain a lot in Disney in June?
Yes, June is the rainiest month in Central Florida. Hurricane Season begins June 1st so be sure to keep an eye on the weather moving in if you have a June Trip booked.
June is also notorious for afternoon showers lasting a short amount of time in the afternoon. It frequently rains for 15-30 minutes every afternoon. Don't panic if you see rain on the forecast, it doesn't mean your trip will be all rainy days.
You will definitely want to bring your rain gear with you this time of year with frequent afternoon rain storms.
What to wear to Disney World in June?
As we mentioned in the weather section of this piece, it's going to be warm in June. I always like to bring a light jacket with me just in case and I usually end up wearing it on the plane when we fly. A light jacket is optional this time of year and most will find they don't need it.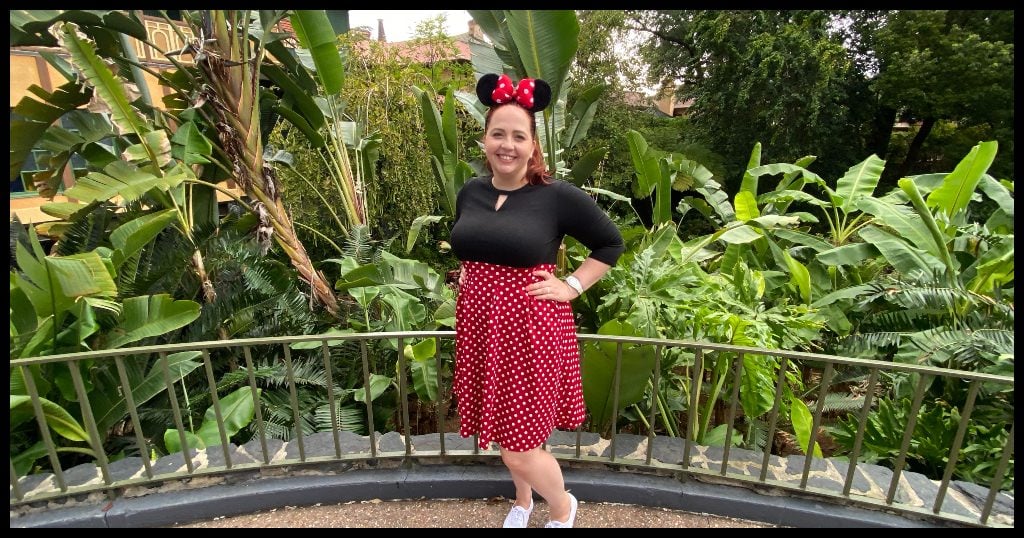 You will want light clothing for your June Disney World vacation like a tank top, shorts, dresses, and t-shirts. Warm weather clothing is all you will need to pack in June.
You can leave your long-sleeved shirt and sweatshirts at home this month.
The most important thing to pack are comfortable walking shoes. I always bring my tennis shoes and some sandals that will be comfortable even with a lot of walking.
Some people find sneakers uncomfortable in the Florida heat and opt to wear sandals instead. The best shoes are those that are already broken in and comfortable for you to do a lot of walking in. That can vary based on personal experiences.
Don't forget your bathing suit! One of the perks of going in June is it's hot enough for perfect pool weather. In the afternoons be aware it can storm, but usually it's not for long.
Disney Bounding In June
Disney bounding is a lot if fun, but the warm weather in June can definitely impeed your cute outfit. The best option is light clothing without a lot of layers this time of year.
Disneybound dresses are perfect this time of year. I always wear biker shorts under my skirt or dress to prevent chafing in the heat. Light dresses are a great way to celebrate your favorite character and stay cool in the Florida weather.
What To Pack For Disney World In June
Stay hydrated! It can get hot in June, so it's important to stay hydrated. You can spend $5 a bottle for water if you want, or attempt to get free cups of water at most quick service. We recommend a water bottle like this one on Amazon (link). If you're looking for more ideas to pack, check out what we put in your Disney park bag essentials.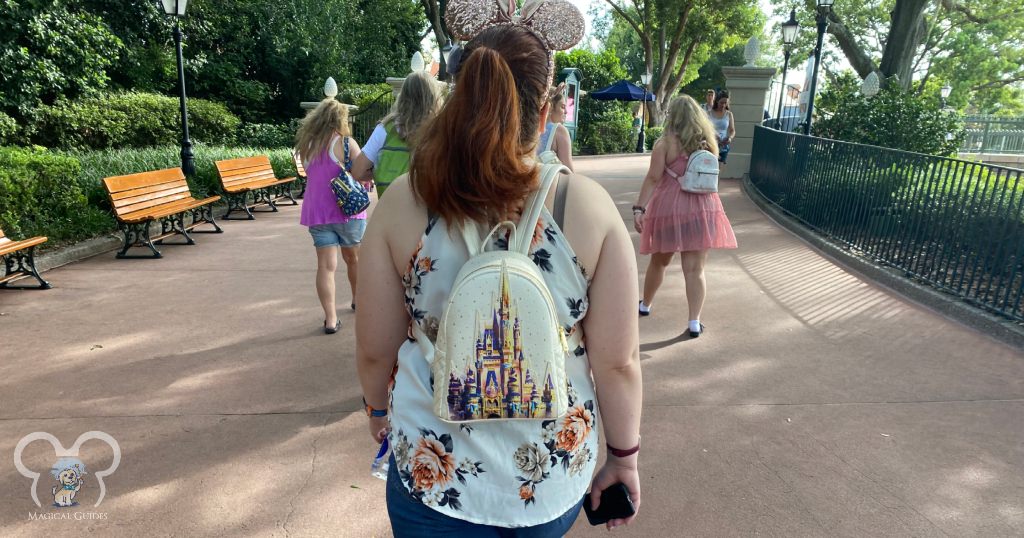 Do not forget to pack and apply sun screen often if you're going to be at Disney World. We would recommend a bare minimum of SPF 30 for your sunscreen protection. If you forget your sunscreen, most resorts will have a store that will have sundries you can purchase. You also have the option to get items delivered from the grocery store or Walmart directly to your hotel. I'll link below the information you need when doing so.
Read Also: Best Grocery Delivery Tips for Walt Disney World
In addition to Sunscreen, you will want hats and sunglasses as well. These are important for those sunny days!
I'm a fan of Shady Ray sunglasses, as they donate 1 meal with each order, they are quality glasses at reasonable prices, and even will replace them if you lose them when you don't remember to take them off during Rock 'n' Roller Coaster. That might have happened once or twice to me, and the customer service replacements are quick, and painless.
June Disney World Packing List:
short sleeve shirts
tank tops
shorts
sunglasses
hat
sunscreen
snacks
comfortable shoes, sneakers and sandals
socks
Rain Jacket, Rain Poncho, Umbrella
bathing suit
flip flops or sandals
Disneybound Outfits or matching family t-shirts
Minnie and Mickey Ears
Backpack or Disney Park Bag
Cooling Items like cooling towels, neck fans, spray mist fans
Is Purchasing Genie+ During The Month Of June Worth It?
June is a good month to consider using Genie+ and the Lightning Lane, which may reduce your wait times in the hot weather. June can have long lines and in the hot weather you may not want to wait.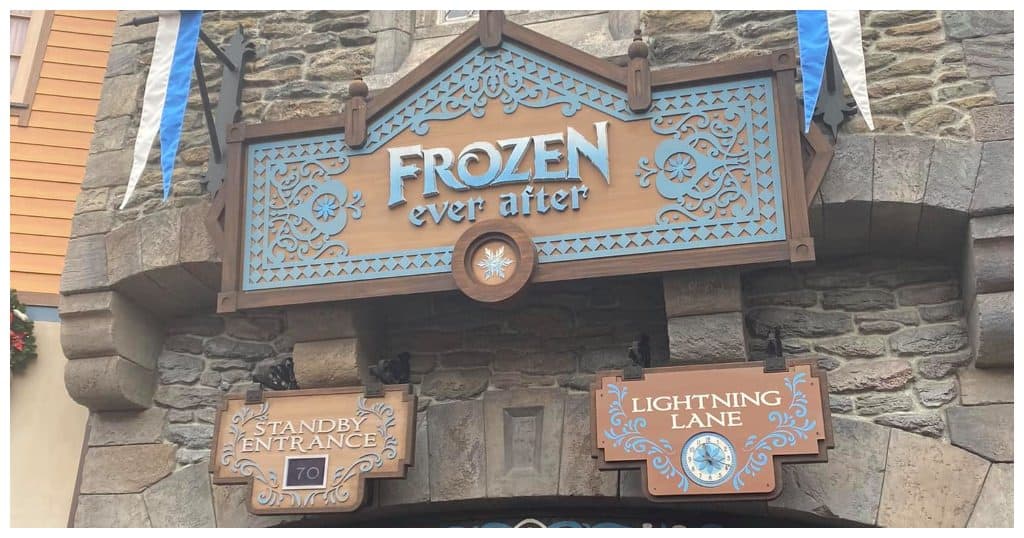 June is a crowded month as kids are out of school making Genie+ worth it. Early Entry is also a great idea to avoid long lines
Is it better to go to Disney World in May or June?
May has less crowds and the weather is beautiful. There is less rain and Florida hasn't yet entered the summer heat yet. I would choose May over June.
If you want to go during the summer months, June is a great option compared to July and August.
June is one of the most exciting times of the year to visit Walt Disney World. Between Memorial Day and the Epcot Flower and Garden Festival, there's no shortage of things to do even if you've visited dozens of times before.
Make sure you book your hotel reservations now, as we expect June to be particularly popular. It's a great time of year for both the weather and events in the parks for visitors of all ages.