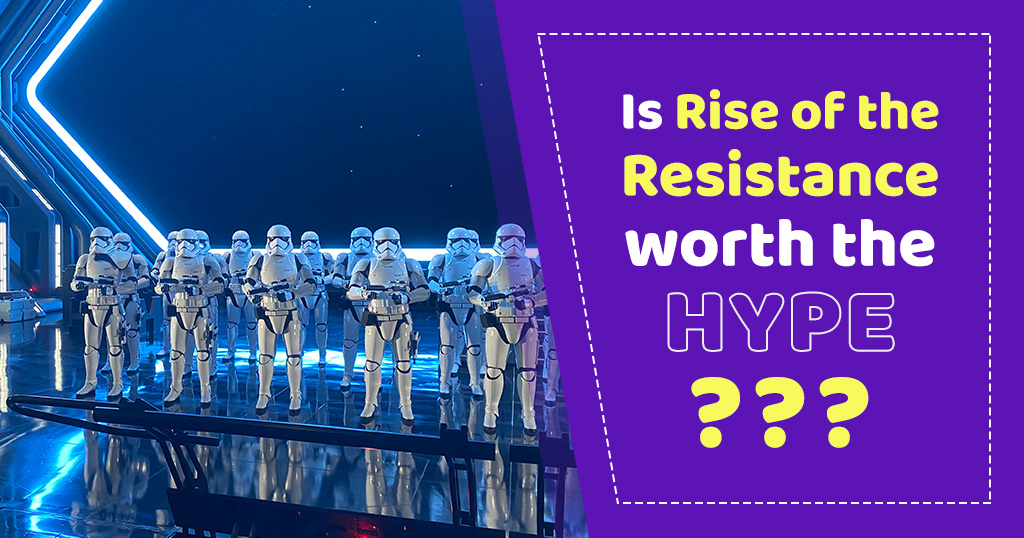 Back in 2019, Disney fans anticipated the opening of the new ride in Galaxy's Edge, Star Wars: Rise of the Resistance. Both the technology and the experience of this attraction would make a trip to Galaxy's Edge one to remember.
With all of the excitement buzzing around this new Star Wars experience, many Disney fans wondered if it would be worth the hype.
Since then, Star Wars: Rise of the Resistance has become one of the most popular attractions in all of Walt Disney World, creating long wait times since its original opening date in December 2019. I've put together a guide to help you know if Rise of the Resistance is the right attraction for you and how to avoid spending too long in line.
What is Star Wars Rise of the Resistance?
Rise of the Resistance is unlike any other attraction in Walt Disney World. This attraction is designed to truly immerse you into the world of Star Wars.
The experience begins with a queue that takes guests through the Resistance forest and into a Resistance encampment. As you walk through the queue, you'll pass by various Resistance outfits and props.
Like many Disney attractions, there is a pre-show to kick off the start of the experience. After you're brought into a room with a large group of guests, a hologram of Rey will appear to tell you about the secret base that you'll be taken to on a transport shuttle.
Unfortunately, shortly after boarding that shuttle, things will start to go sideways. Your shuttle gets intercepted by the First Order, quickly putting your mission on the back burner. Now, the new mission is to escape.
The next scene is one you may have seen on social media: the view of stepping foot into a Star Destroyer and seeing 50 stormtroopers in front of you. While these are only animatronics, on very rare occasions, real stormtroopers will appear in this section of the ride to make this attraction even more exciting.
After you're ushered through this part of the attraction by impatient members of the first order, you'll be brought to an interrogation room where Kylo Ren will use the Force to try to figure out the location of the secret base. Fortunately, before things get too intense, you'll be saved by the Resistance! This is where the fun begins.
You'll be guided into a trackless vehicle, similar to the ones used on Mickey's Runaway Railway and Remy's Ratatouille Adventure. There are so many details in this part of the ride that it makes it worth it to come back again and again, just to see what you may have missed the last time.
The moment you see giant AT-ATs towering over you and stormtroopers blasting away parts of the Star Destroyer as you try to escape, you won't be able to deny just how incredible this attraction is.
Where is Star Wars Rise of the Resistance?
Star Wars: Rise of the Resistance is located in Galaxy's Edge in Disney's Hollywood Studios. If you use the entrance located near Muppet*Vision and Star Tours, the queue to Rise of the Resistance will be right there as you enter this area of the park.
Galaxy's Edge is also home to Millennium Falcon: Smugglers Run, which is another highly interactive Star Wars attraction that lets you captain the Falcon. It's similar to Star Tours – The Adventures Continue, but more interactive.
How Long is Star Wars Rise of the Resistance?
As long as there are no technical delays, this experience lasts about 18-20 minutes. This includes the preshow, the walk-through scenes, and the actual ride elements at the end. The physical ride portion of this ride is about 4-5 minutes long.
Is There a Height Requirement on Rise of the Resistance?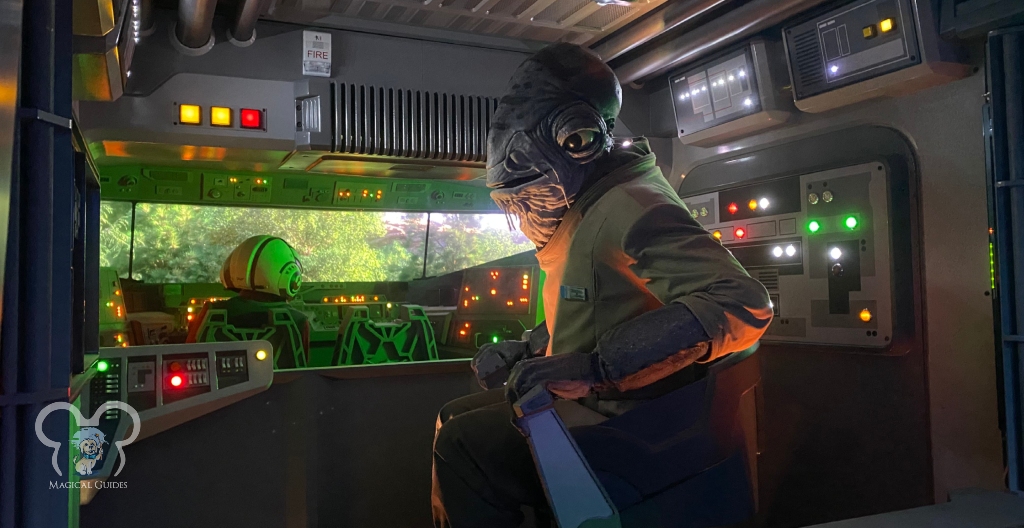 Photo by Bayley Clark for MagicalGuides.com
The height requirement for Star Wars: Rise of the Resistance at Disney's Hollywood Studios and Disneyland is 40 inches (102 cm). Fortunately, the detail that went into Galaxy's Edge is so incredible that even if you have children who don't meet this height requirement, they can still enjoy other attractions!
Building your own lightsaber is a once-in-a-lifetime experience, and characters are constantly roaming the land. If you aren't tall enough to enjoy Rise of the Resistance, there is still plenty to explore while in Galaxy's Edge.
How Bad is the Drop on Star Wars Rise of the Resistance
While it is not as intense as The Twilight Zone Tower of Terror, this ride does include a small drop near the end when you enter the escape pod. Fortunately, it is only about 10-20 feet and is over in seconds.
That being said, the ride is designed to be exciting and intense, and it may not be suitable for guests who are sensitive to motion sickness or have certain medical conditions. If you have any concerns about the ride or its suitability for you, it's always a good idea to check with a cast member before riding.
Is Star Wars Rise of the Resistance Kid Friendly?
Just like the Star Wars films, this attraction is meant to be fun for the entire family. However, it is possible that some younger children may be frightened by some of the more intense scenes in the ride.
Due to the explosions and sounds of blasters being shot by stormtroopers, children sensitive to loud noises may not do well on this ride.
Rider Switch is available for this attraction and is a great way for everyone who wants to ride and meets the height requirement can ride.
Who Will You See on Star Wars Rise of the Resistance?
Photo by Bayley Clark for MagicalGuides.com
On such an immersive attraction you will be amazed by the number of Star Wars characters that you will see. There are 65 audio-animatronics in this attraction, plus a very impressive hologram of Rey. Characters you'll see include BB-8, Rey, Poe Dameron, Finn, Kylo Ren, General Hux, Lt. Beck, and Nien Nunb.
Wait Times for Star Wars Rise of the Resistance
Star Wars Rise of the Resistance has set records for attraction wait times in Walt Disney World. This attraction has experienced a record-breaking 6-hour wait time!
While we are no longer seeing these insane wait times, it still holds the award for the longest wait time in the parks daily. The average wait time these days is 85 minutes. This is likely to be longer on holidays and weekends! When Rise of the Resistance first opened it featured a Virtual Queue system that required guests to wake up early to enter the parks just hoping to secure a boarding group. Luckily, that madness has been transferred over to standby lines and Disney Genie + Individual Lightning Lanes.
How to go on Star Wars Rise of the Resistance with No Wait!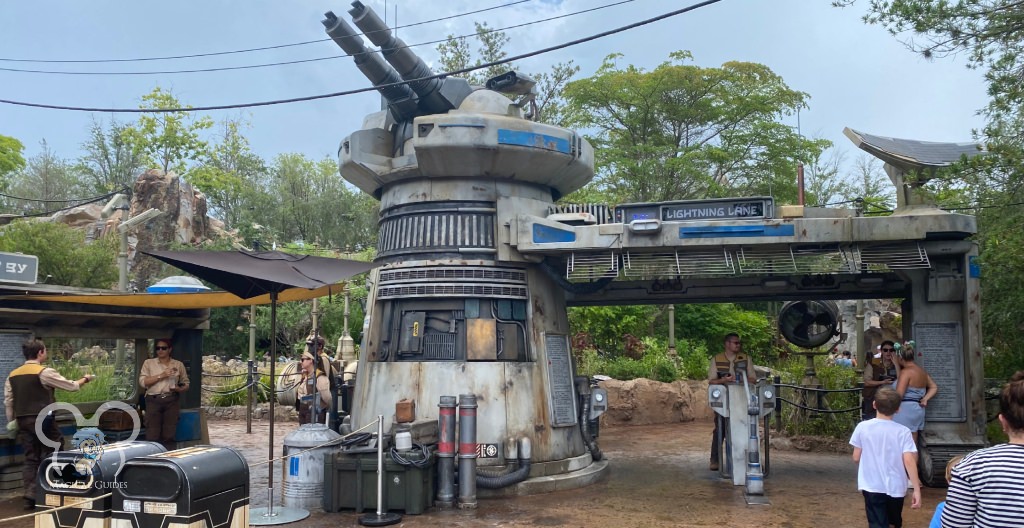 Photo by Bayley Clark for MagicalGuides.com
Listen, Rise of the Resistance is absolutely incredible whether you're a Star Wars fan or not, but nothing is worth waiting more than 6 hours in line. (I'm looking at you, Figment Popcorn Bucket.)
There are ways to drastically reduce your wait time, even for Star Wars Rise of the Resistance!
Use Genie+ on Star Wars Rise of the Resistance
Disney's new Genie+ system and Individual Lightning Lanes have caused quite a stir among theme park enthusiasts. While some have expressed concern about the additional costs and potential impact on wait times, I believe that these new systems offer a number of benefits that make them well worth the investment.
What is an Individual Lightning Lane Access?
Individual Lightning Lanes are the park's newest version of a fast pass. For popular attractions, guests can pay an additional fee to skip the standby queue. The price for Rise of the Resistance will vary based on if you're visiting during a busier time of year, but the price ranges from $20-22 per person.
Unfortunately, for a party of 4, this can get expensive quickly. For a family of Star Wars fans, though, the price might be worth guaranteeing you won't have to suffer through long wait times.
How to Secure an Individual Lightning Lane Access for Star Wars Rise of the Resistance
Unlike the basic Genie+ service, securing Individual Lightning Lanes have a different experience for Disney resort guests and non-resort guests. If Rise of the Resistance is a major make or break for your trip then you might want to consider staying at Disney World Resort to increase your chances to secure an ILL.
You can purchase Individual Lightning Lanes and the Genie+ service through your My Disney Experience App.
Booking Individual Lightning Lanes for Disney Resort Hotel Guests
Guests staying at any Walt Disney World resort can start booking their Individual Lightning Lanes starting at 7:00 AM. Most of the Individual Lightning Lanes for Star Wars Rise of the Resistance are sold out by 8:00 AM, so this is a great perk for resort guests!
Booking Individual Lightning Lanes as a Non-Resort Guest
Guests who are not staying at a Walt Disney World hotel can book their first Individual Lightning Lane at the time that the park opens. Remember, most of the ILLs for Rise of the Resistance sell out before the park even opens, so if you are not staying at a Disney Resort, you better have fast fingers!
Rope Drop Rise of the Resistance
If you're planning a trip to Walt Disney World and are hoping to ride Star Wars: Rise of the Resistance, there's one strategy that can help you beat the crowds and experience this thrilling attraction with the shortest wait time – rope dropping!
What is Rope Drop in Disney World?
Rope dropping refers to the practice of arriving at the park before it opens and waiting at the entrance until the gates are opened. By doing this, you can be one of the first guests in the park and head straight to Star Wars: Rise of the Resistance, which will give you a chance to experience the ride without the long wait times that can occur later in the day.
How to Rope Drop Star Wars Rise of the Resistance
In order to rope drop Rise of the Resistance, you'll want to wake up earlier than usual. Plan to arrive at Hollywood Studios about 30 minutes before the park opens. If you're staying at a Disney resort, Extra Magic hours may make this easier to do. Once you're past the park entrance, head directly to Galaxy's Edge, even if it may be tempting to take advantage of other attractions' short wait times along the way.
Unless there are technical difficulties, Rise of the Resistance should open when park hours begin. By heading there first, you can avoid spending hours in the standby line.
DO NOT Wait to Ride Star Wars Rise of the Resistance
Disney's Star Wars: Rise of the Resistance is an incredibly complex attraction that utilizes cutting-edge technology to create a truly immersive experience for guests. However, due to the complexity of the ride, it is not uncommon for it to experience occasional downtime or breakdowns.
The ride features a variety of advanced technologies, including trackless ride vehicles, motion simulation, and sophisticated audio and visual effects. All of this combined helps create an attraction that can make you feel as though you're the newest main character in the Star Wars universe.
Unfortunately, the complex elements of this attraction can often lead to delays and temporary closures. I once purchased a Lighting Lane for Rise of the Resistance and had to ask guest services for a refund because the attraction never reopened after breaking down.
While we often recommend waiting until just before the theme park closes to enter the queue of a popular attraction, the chances of heartbreak are just too high for Star Wars Rise of the Resistance due to breakdowns. Head here in the morning to guarantee that you get on before any possible delays.
Is Star Wars Rise of the Resistance Worth It?
Yes! If you're a fan of Star Wars, then you won't want to miss out on this ride. It'll be worth the wait, especially if you already have a park ticket and reservation for Hollywood Studios.
Even if you and your friends aren't Star Wars fans, you'll still enjoy this attraction because it is just that immersive. It won't matter if you can't name all of the Star Wars characters because, for those 20 minutes, you'll feel like the main character in a galaxy far, far away.
Want More Star Wars Fun?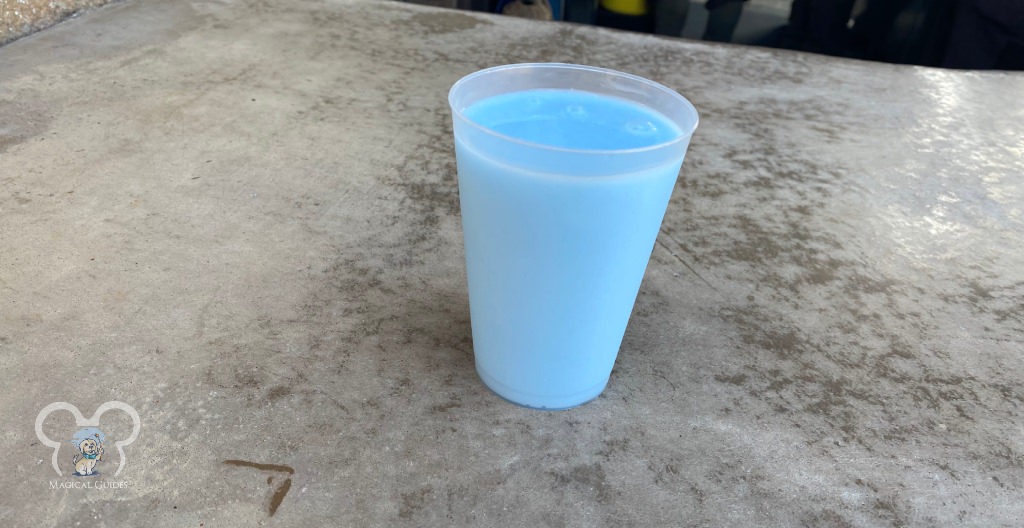 Photo by Bayley Clark for MagicalGuides.com
After you get off of Star Wars Rise of the Resistance, be sure to head over to the Milk Stand for some Blue Milk and maybe even try to snag a reservation for Oga's Cantina! Galaxy's Edge can be a full day excursion for ultimate Star Wars fans!