If you've been following Disney news over the past few months, you might have seen that they've recently opened a new Star Wars-themed hotel on property. For Star Wars fans around the world, this is one of the most exciting additions to the franchise and offers you a once-in-a-lifetime experience. Let's discover everything you need to know about the Star Wars hotel and how you can get your family booked in for the adventure of a lifetime.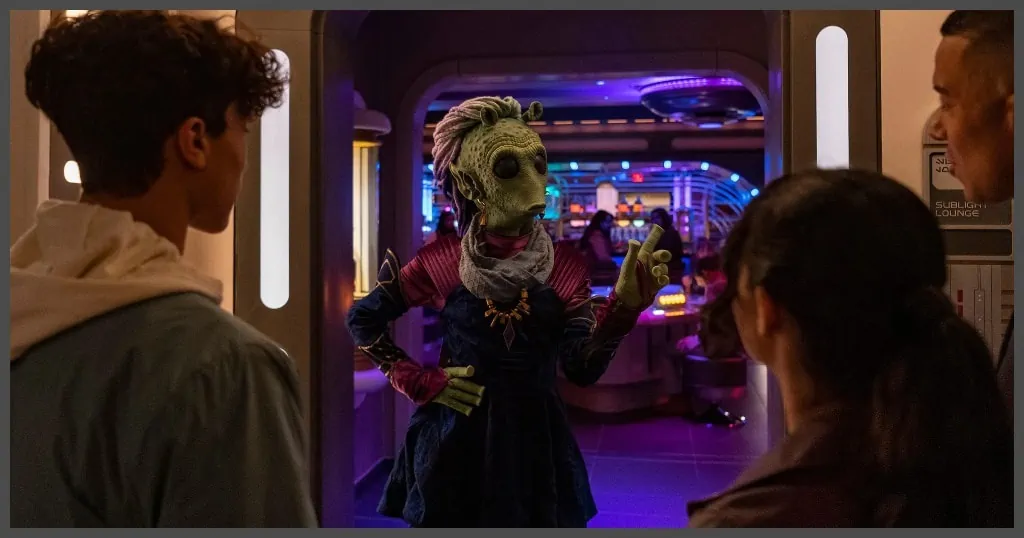 Where is the Star Wars Hotel Going To Be Located?
Star Wars: Galactic Starcruiser officially opened on March 1, 2022, and is now welcoming guests for short voyages to another dimension. The hotel is located near Disney's Hollywood Studios, offering you easy access to Star Wars: Galaxy's Edge as part of your stay. You'll find it towards the south of the theme park, located to the east of World Drive. It offers two-day, two-night stays, where all guests will arrive and depart at the same time. Unlike your typical Disney hotel, you'll need to book a set date for your vacation, similar to a cruise. There's a lot more than you can imagine included in the stay, and you'll find that it's an action-packed two days of exploration and adventure.
Read More: Guide To Rope Dropping Hollywood Studios in Disney World
The hotel has a direct entrance to Disney's Hollywood Studios, allowing you to quickly and easily get to the park during the full day of your stay. This entrance can be found between the Millennium Falcon: Smugglers Run attraction and Star Wars: Rise of the Resistance. You'll receive your own transportation to and from the park during your stay via a shuttle-pod vehicle, and there are plenty of perks you'll enjoy once you arrive at Disney's Hollywood Studios. You'll feel like you are taking a shuttle spacecraft to the park, so you'll never see the outside world or lose the theming at any time during your stay.
Read More: Star Wars: Rise of the Resistance Guide
The hotel itself is themed after a Star Wars starship, and rooms are designed to appear like bunkers. They can each fit up to two people, and there are upgraded suite options on offer. The hotel is one of the most immersive experiences in the world, and everyone will be fully committed to the storyline during their stay. Every visitor's experience will be personalized, so you can have a different adventure each time you visit. You'll enjoy wearing costumes, visiting Star Wars: Galaxy's Edge, taking part in secret missions, and training to use a lightsaber. It's certainly not a relaxing couple of days, but it's the perfect getaway for die-hard Star Wars fans.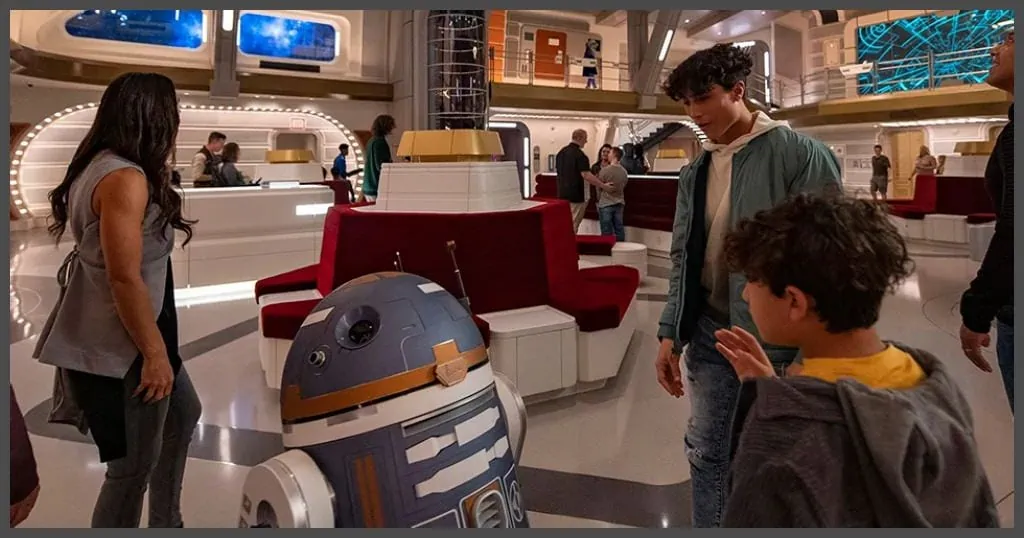 When Can I Book Star Wars: Galactic Starcruiser?
The good news for anyone hoping to stay at Star Wars: Galactic Starcruiser anytime soon is that the experience is available to book now. Head directly to the Walt Disney World site, and you'll see an availability calendar for upcoming voyages. Keep in mind that the experience does not take place every day, and you need to book a set day to stay here. There are no online booking options, so you'll need to call Disney directly in order to secure a reservation. Expect holidays to be much more popular than typical months, but there is good availability for the summer currently.
Before you call, we recommend taking a look through the availability calendar. You should have multiple dates in mind to avoid disappointment, as it does get booked up very quickly when new dates are released. At the time of booking, you'll need the personal information of everyone who is staying with you. You'll also need to select between first and second dining times and discuss any additional activities you'd like to add to the booking. The reservation agent will also be able to help you plan the rest of your stay at Walt Disney World, so you can add another resort booking to your vacation.
Read Also: What to Know; How to Visit Disney's Club 33
How Much Does It Cost To Stay At The Disney Galactic Starcruiser Resort?
For most visitors to Star Wars: Galactic Starcruiser, this is going to be a one-off experience due to the high price point. The price will vary depending on when you are traveling and how many of you are in your party. For a party of two, prices start at $1,209 per guest per night, which equals $4,809 for two people for the stay of two nights. The price per person will drop to a starting price of $749 per person per night when you have four in a cabin. It's certainly not a cheap experience at all, but there is a fair amount included in your stay.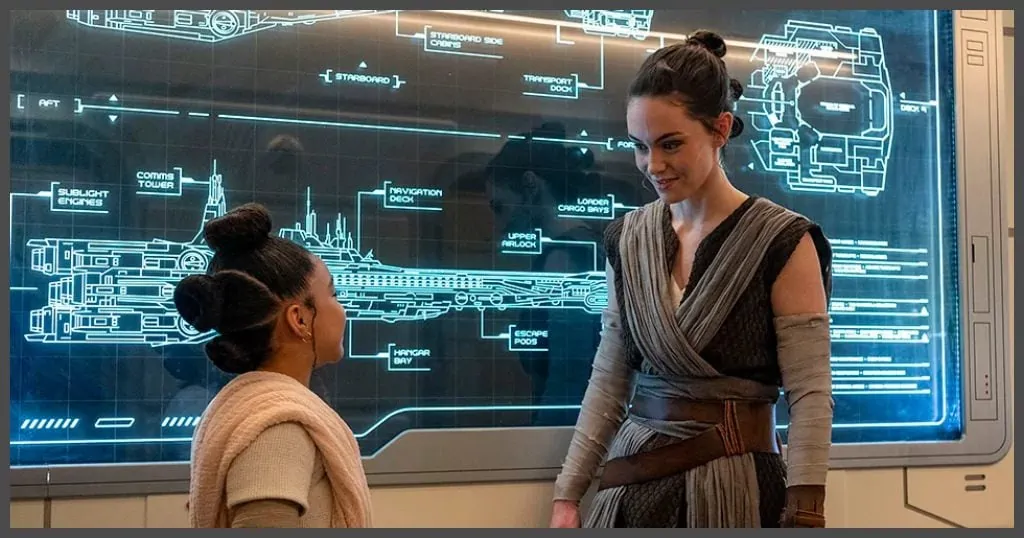 What is Included in the Booking for Star Wars: Galactic Starcruiser?
Each booking will include a two-night stay in either a cabin or a suite aboard the Star Wars: Galactic Starcruiser. Throughout your stay, you'll enjoy immersive entertainment, where your choices will directly impact your experience. Food and drink on the Starcruiser are included, but that doesn't include alcohol or specialty drinks. You'll also receive a voucher for a quick-service meal at Docking Bay 7 Food and Cargo or another location when visiting Disney's Hollywood Studios.
Your one-day admission to Disney's Hollywood Studios is included for your excursion to Star Wars: Galaxy's Edge as part of the package. Guests will also receive free valet parking upon arrival at the resort. Finally, a Star Wars: Galactic Starcruiser MagicBand is included for every person in your booking. Unless you drink alcohol or want to buy merchandise, you shouldn't need to budget much more for your stay here. It's certainly not a cheap investment, but one that any Star Wars fan will find to be well worth the price.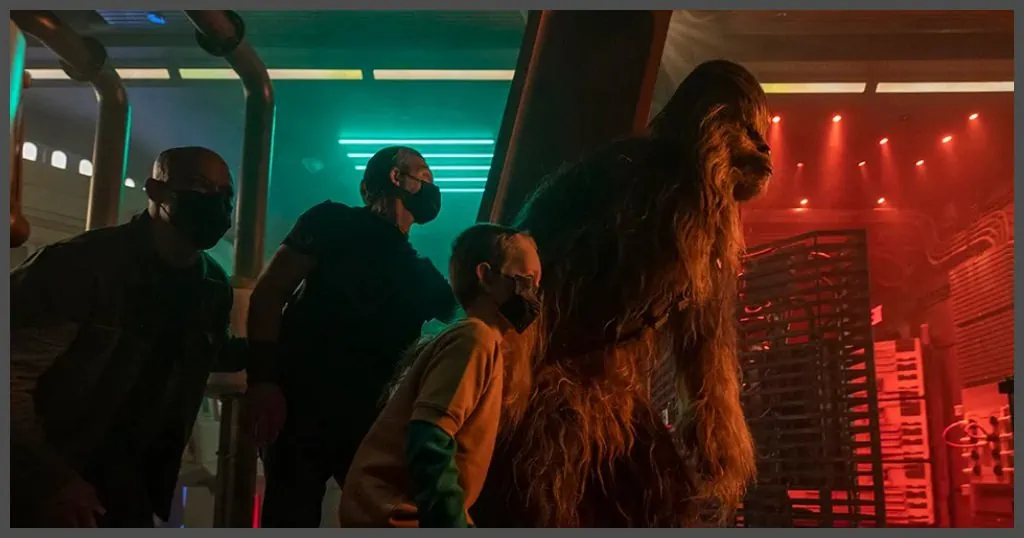 What Time Can You Arrive at Star Wars: Galactic Starcruiser?
The high price tag may leave you wondering how much time you get to spend here for the cost. All of the voyages allow you to arrive from 1 pm on your check-in day, and then you can stay up to 10 am on the departure day. It's a very similar concept to a cruise at sea, and you'll find that they quickly turn around the resort for the next guests who arrive on the same day you check out. The hourly price tag for this experience is certainly high, but you'll find that most of the reviews so far have been very favorable for the resort.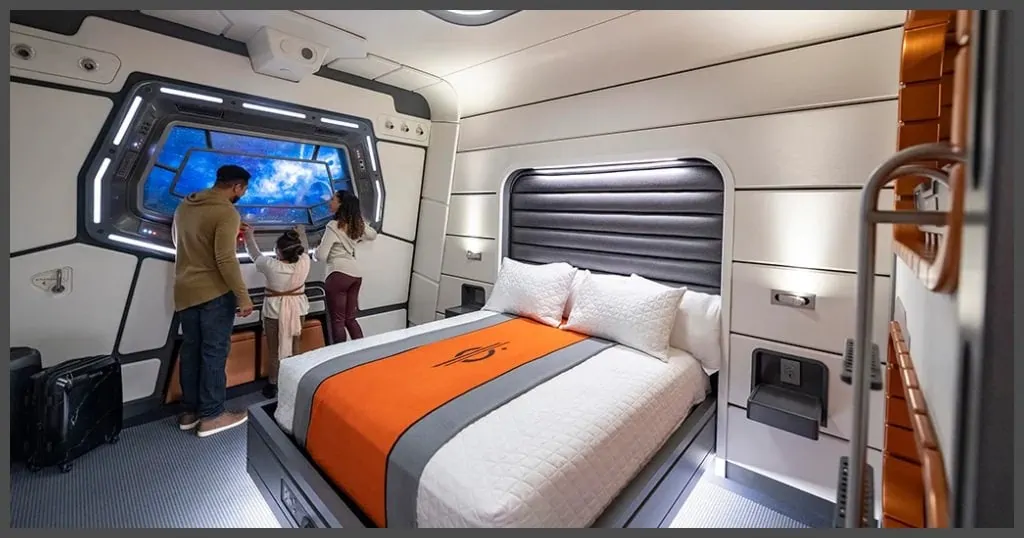 What are the Cabin and Suite Options at Star Wars: Galactic Starcruiser?
The standard cabin is the room that's included with any basic package for the Star Wars: Galactic Starcruiser. Each of these cabins is fitted with furnishings that will make sure you are comfortable throughout your stay. There's a window offering you a view out into space, and it can sleep up to four or five people. Every room has a queen bed, one set of bunk beds, and a wall pull-down bed for the fifth person. You'll find a phone, safe, hairdryer, fridge, interactive TV, and shower products in the room, as you would in any Disney resort.
For those of you looking to upgrade your experience, you have two different options. The Galaxy Class Suite offers a one-bedroom suite with a living space and seating area. You'll have two windows out into space, plus a few extra surprises. This room sleeps four people, with a queen bed and two wall pull-down beds. The ultimate stay in Star Wars: Galactic Starcruiser will take place when you book the Grand Captain Suite. This two-bedroom suite sleeps up to eight people and has a fancy living space and plenty of beds for your whole travel party. As you can see, there are options to fit everyone's needs, but these suites will certainly make for quite a costly Disney resort stay.
Read Also: What is the closet beach to Disney World in Orlando?
Can you visit the Star Wars Hotel? Do you have to be staying there to visit?
Due to the uniqueness of this experience, only guests who have booked a vacation package will be able to visit Star Wars: Galactic Starcruiser. We think this is a fair policy to have due to the price people are paying for the experience. This policy is very unlikely to change anytime soon, and we don't expect the setup of the stays to ever change. There are no day passes or special visiting hours on offer for the resort, so you'll need to book one of the two-day packages to even get inside.
Whether Star Wars: Galactic Starcruiser is a worthwhile investment for you and your family is a very personal choice. There's no denying that it's a very costly stay, especially for just two nights in the resort. However, the experience is like nothing else in the world today, and it is the perfect way for Star Wars fans to immerse themselves in the universe more than ever before. If you are interested in booking a stay, you'll want to check out the current availability calendar. From there, you can call Disney directly to discuss your booking options and prepare to head into space for yourself in the near future.