When you are planning your Walt Disney World Vacation, one stop you can't miss is Disney Springs! Whether you are looking to catch a free show or pick up some gifts to bring home, Disney Springs is the place you want to go. Disney Springs has 103 shops, 63 dining services, and 21 attractions, shows and events!
With no cover charge to get in and free activities to save you some cash on your trip, you can make a whole day out of Disney Springs. They offer fun activities like bowling, rides and even a movie theater. Here is your guide of what you need to know before you go and what Disney Springs has to offer!
The Layout of Disney Springs
Disney Springs is broken down into four areas: The Landing, Town Center, West Side, and Marketplace. Many times, people do not realize where they are going and where they are parking can be in completely opposite directions. Disney Springs is a bigger area than most visitors realize, so make sure if you have reservations, you will want to get to Disney Springs at least 30 minutes to an hour early. Knowing the area and layout can really help you when it comes to parking and traveling around Disney Springs.
West Side is where you will find much of the entertaining activities at Disney Springs. West Side offers Splitsville, AMC, House of Blues and more. If you are parking here, you will want to park in the Orange parking garage.
The Landing is the waterfront area where you will find most of your dining options. If you are looking for amazing, top Disney themed dining, The Landing is where you will want to go. This area has The Boathouse, Paddlefish, and many other great dining options. For parking here, you will want to park in the Lime parking garage.
Town Center is where you will find the best of the shopping! Shop till you drop in designer boutiques, home décor shops, and find souvenirs your family and friends will love! If you are looking for a place to shop on your Disney vacation, you will find it at Town Center. If you know you will be spending most of your time in Town Center, make sure to park at the Lime parking garage. This garage leads you straight into the Town Center.
Looking for a family friendly area to entertain the little ones? Marketplace has it all! Here you will find the famous World of Disney store with everything the kids on the trip will love! Marketplace also offers a carousel and train rides for the kids to enjoy. Stop by and watch live entertainment by the lake and grab a warm Hot Chocolate at Ghirardelli. Make sure you park at the Lime parking lot with the little ones to get to and from where you want to go easy.
Shopping
One thing Disney Springs is known for is the world class shopping. They offer every type of shopping from top designer brands to pop-up art shops. Listed here are a few shops you will not want to miss!
The Lego Store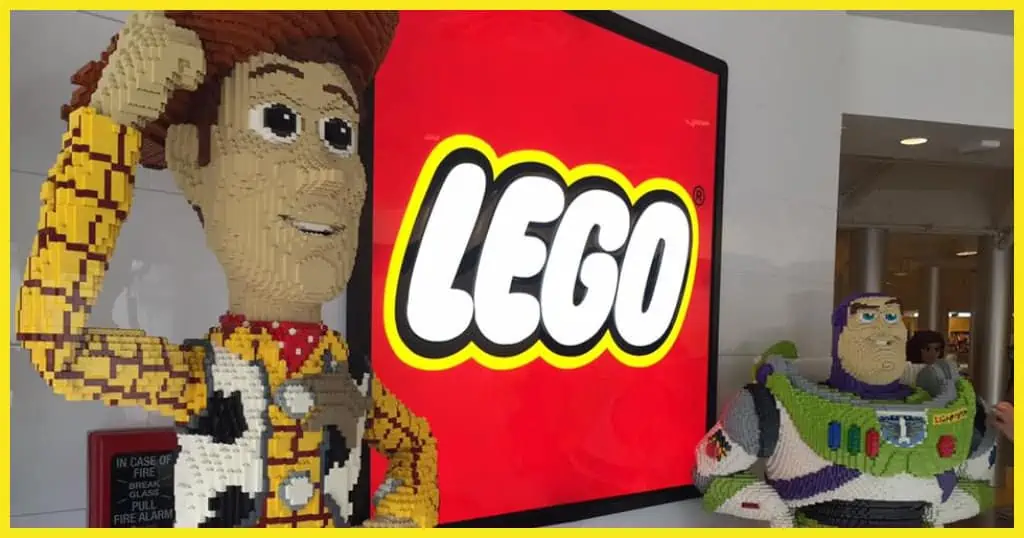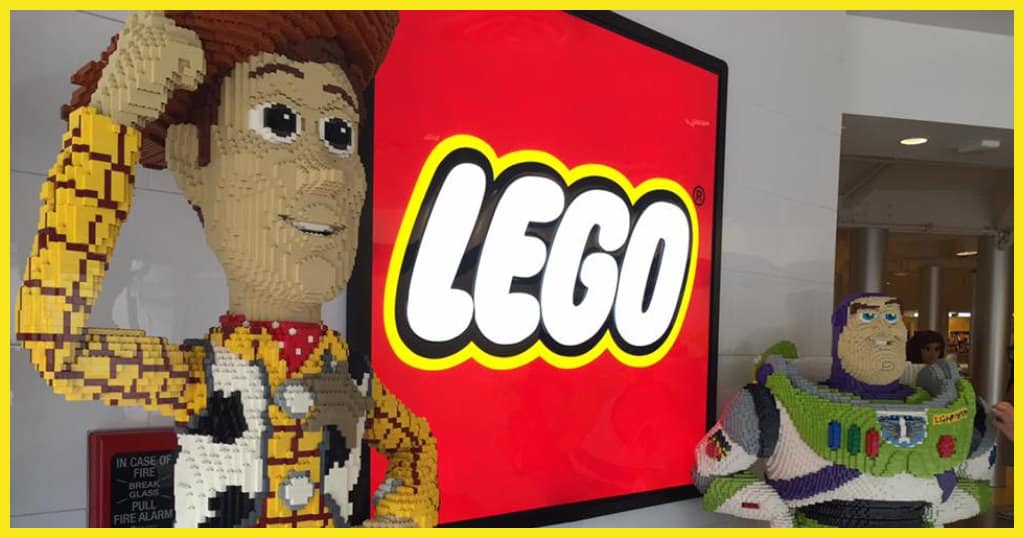 Stop by the Lego store and let the kids put together their own Lego Minifigures! Let your kid be the star in their own Lego fantasy and make a minifigure of themselves! Each minifigure also comes with an accessory. Make sure when you stop by you get some great pictures of the giant Lego sculptures outside the store and the Lego dragon in the lake!
Marketplace Co-Op
Make sure you find your way into the Marketplace Co-Op. Here you will find 8 different shops with items such as home décor, pet items, art, and even personalized tech gear! This fun co-op has some of the top fashion items you will find at Disney!
Anthropologie
Any teens or young adults in the group will love stopping into Anthropologie. This boho-chic shop has casual clothing, jewelry, and home décor you will love adding to your home. The fashion-savvy shoppers will love spending time at Anthropologie.
Basin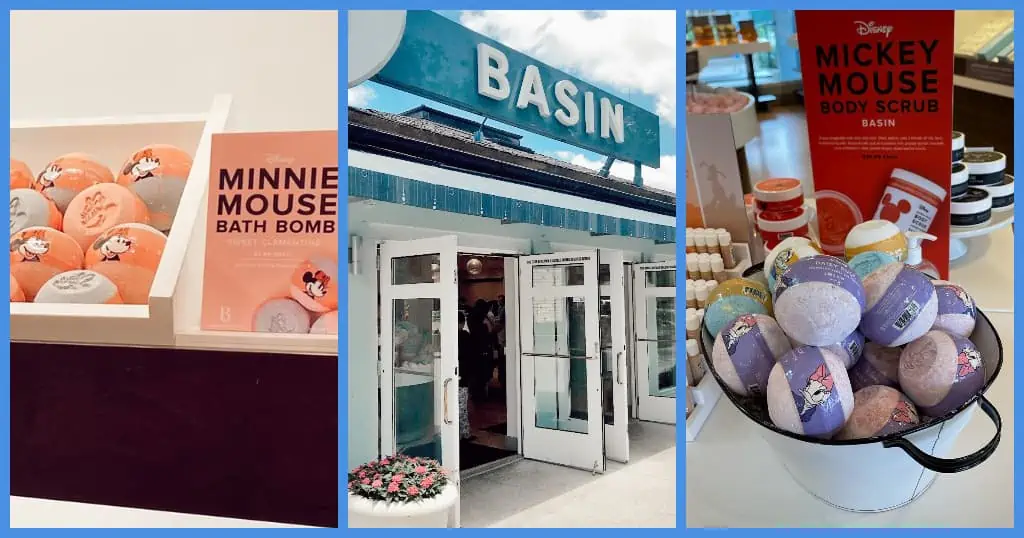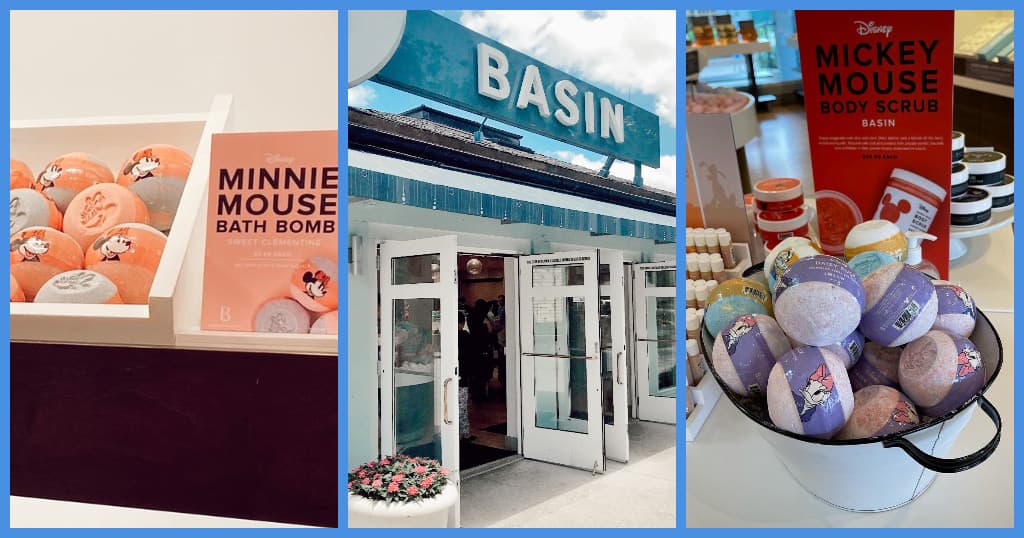 Stop by and treat yourself at Basin, where you can treat your senses to the intoxicating scent of luxury. Create your own spa-like experiences, from bath bombs to sugar scrubs, they have everything you need to relax after a long day at the parks.
Read More: The Best Way To Get To Universal Studios From Disney World
Attractions
Most people think all the attractions are just at the Disney Theme Parks, and don't realize Disney Springs has a wide variety of fun attractions. Here are some attractions you will not want to miss out on while spending some time at Disney Springs.
Aerophile – The World Leader in Balloon Flight


There is no better place to fly in a hot air balloon than at Disney! Catch some air during this 8-minute adventure in the world's largest hand-painted helium balloon! Tickets can be purchased at the location and are on a first-come, first-serve basis. Tickets are $25 for ages 10 and older and $20 for 3 through 9-year-olds.
Marketplace Carousel and Train Express
These fun rides are a favorite among the kids! Head over to Marketplace where kids can ride a Venetian merry-go-round carousel or the kid-sized train! Parents can have a break while kids have a blast! Rides are $3 per person.
Splitsville Luxury Lanes

Spend the night making memories striking out at this upscale bowling alley! You will be having a blast at this 2-story, retro-glam bowling alley. Strike up an appetite with their amazing menu with items such as fresh sushi, pizza, burgers and more! Catch your favorite game on the flat-screen televisions throughout. Live music is played outside on the patio nightly if you are not in the mood for a game but want to enjoy some of the great food. There is usually a long wait for a lane, so it is recommended you put your name in for a lane when you get to Disney Springs, then do your shopping and enjoy a nice stroll while you wait for your turn to play.
Vintage Amphicar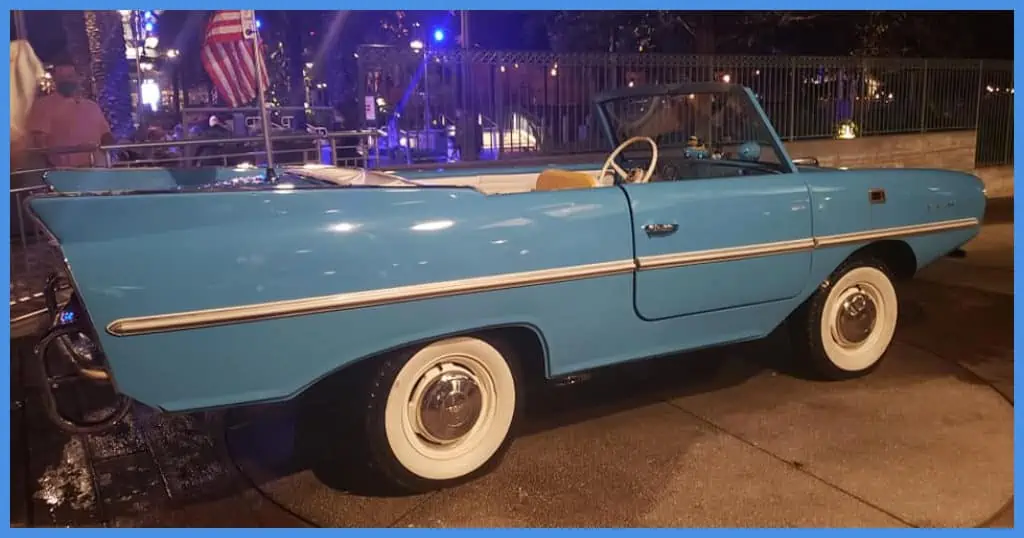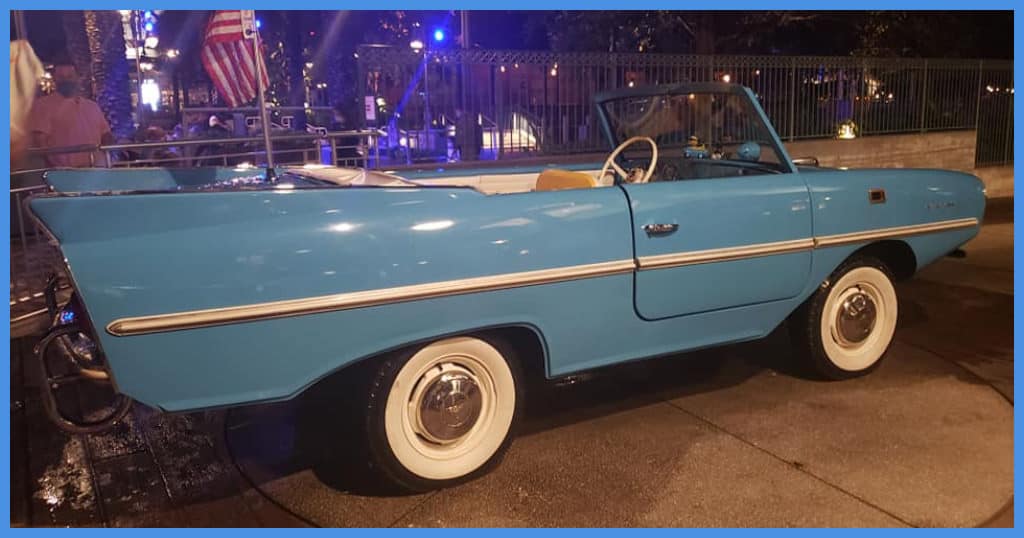 Take a ride in a Vintage Amphicar at The Boathouse! These one-of-a-kind vehicles will drive you right into the water where it becomes a seaworthy vessel! Take a guided tour around Lake Buena Vista and view Disney Springs from the lake. It is $125 per car that accommodates 3-4 guest at a time.
Shows
Looking for a great time to relax and catch a live show? Disney Springs is the place for you! Disney Springs offers many different show experiences such as live concerts, Cirque du Soleil, and more! Here is just a few of the great shows you will find at Disney Springs!
Drawn to Life Presented by Cirque du Soleil & Disney


Watch the art and beauty of Disney animation fused with the electrifying performance of Cirque du Soleil! This is the first-ever collaboration between Cirque du Soleil, Walt Disney Animation Studios and Walt Disney Imagineering. You will be mesmerized by the acrobatic mastery and delighted by the wonderful Disney theming in this one of a kind show all ages will love.
AdventHealth Waterside Stage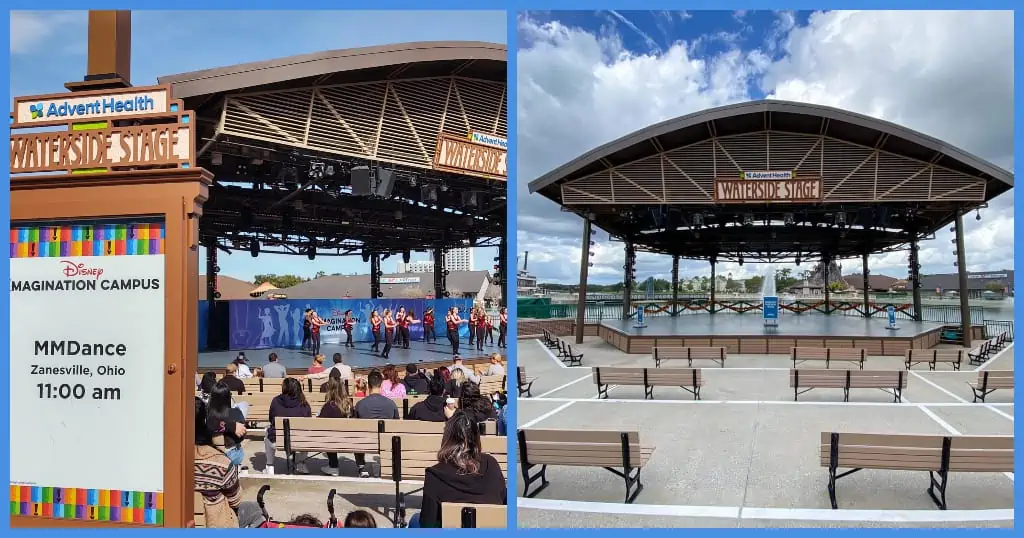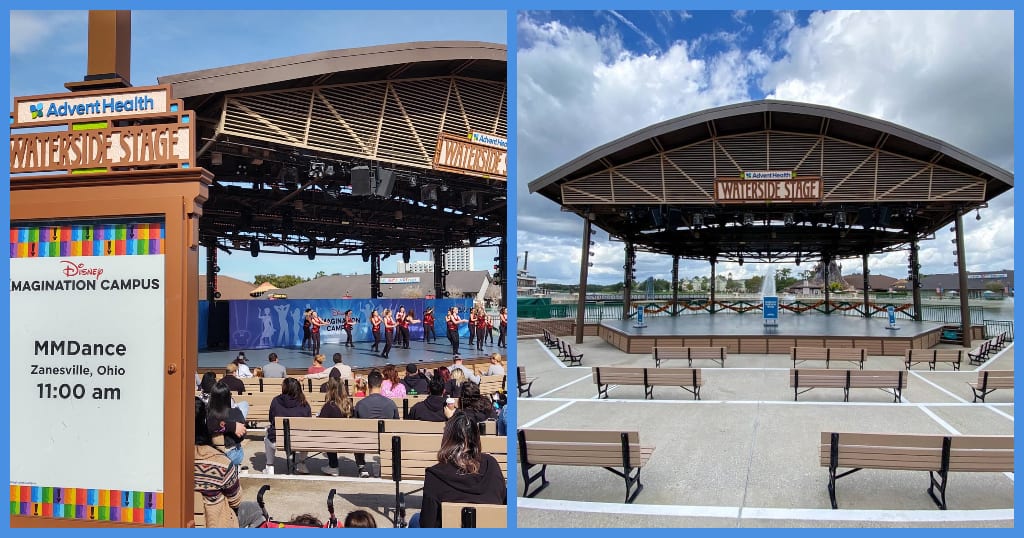 Stop by and catch a free show at the AdventHealth Waterside Stage. This venue is the perfect place to sit back, relax, and have a drink while watching the sunset and enjoying wonderful entertainment. With day and night entertainment, chances are if you are walking by you will get to experience some great music or a fun dance show.
The Edison Live Entertainment
Spend the evening at The Edison's restaurant and watch nightly entertainment themed in the roaring 1920's. You will have a blast traveling back in time in this lively place where you can hit the dance floor and dance the night away.
Disney Springs Christmas Tree Stroll
Spend your evening traveling through Disney Springs Christmas Tree Stroll and become mesmerized by the beautifully decorated Disney Christmas Trees. Each tree is uniquely decorated in true Disney fashion and themed perfectly! Let the little ones pick what their favorite tree is and see all their favorite Disney characters. When you visit, pick up a Christmas Tree Stroll map from select Disney Springs shops and restaurants. Find each tree on the map and use the stickers in your map to mark where it was. When your map is completed, bring it back to the redemption location and receive a special prize! The part parents will love is this is a free activity!
Tips to Know Before Your Visit
Before you take your trip to Disney Springs, here is a list of a few tips you will want to know to make sure you have a magical time:
Make reservations ahead of time. You will have a hard time finding a sit-down restaurant if you do not have reservations ahead of time. If you do not, don't worry, there are plenty of quick service stops to grab a great meal. I highly recommend stopping by the food trucks and having a bite.
Visit when they open. Disney Springs can get crowded! Beat the crowds by going when they open. You will also beat the Florida heat if you visit in the morning!
Use Disney Transportation if you have the option. If you are staying on property or are walking distance, skip the hassle of the parking garage and use the free services.
Take advantage of the free live entertainment. Not much at Disney is free, but the entertainment at Disney Springs is not only free, but very talented!
A great spot to beat the crowds is behind the food trucks. There is a great spot right beside Lake Buena Vista that is quiet and has seating where you can grab a drink and relax. This is a great spot to watch the sunset and just enjoy being at Disney Springs.
Visiting Walt Disney Worlds Theme parks are the reason you may decide to visit, but don't forget about stopping by Disney Springs. This is the perfect place for a date night, stroll through the shops on a girl's getaway, or just to bring the kids and have a blast! With so many amazing things to keep you busy, what are you going to do on your trip to Disney Springs?