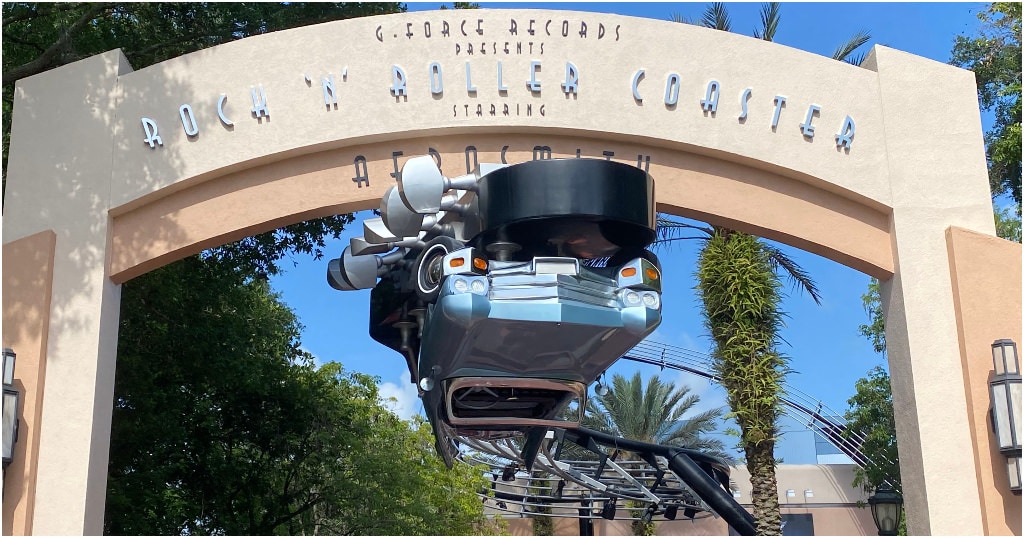 For those who are sensitive to motion, theme parks are not typically high on the bucket list. With looping roller coasters, high speed attractions and an increase in 4D rides, many who experience motion sickness avoid theme parks at all costs. One place you don't need to avoid is Walt Disney World as the most magical place on Earth has so much to offer that you can easily enjoy a spectacular theme park experience without triggering any nausea. However, if you are highly sensitive to motion, there are select attractions that you may want to skip.
Which rides at Walt Disney World can make you motion sick?
Across its four theme parks, Walt Disney World features an abundance of incredible attractions that are unlikely to make you motion sick but there are a number of attractions you may want to avoid.
Magic Kingdom
Walt Disney World's 'castle park' is home to some of the world's most iconic attractions but there are a few that you may want to miss out on if you have motion sensitivity.
Astro Orbiter – Tomorrowland's Astro Orbiter is high on the list of rides to avoid in Magic Kingdom if you are motion sick. The ride moves in circular motion at a height whilst also moving up and down. Both Dumbo The Flying Elephant and Aladdin's Magic Carpets have the similar concepts but are tamer versions, however, if you are highly sensitive to motion, you may want to avoid those two attractions too.
Big Thunder Mountain Railroad – The wildest ride in the wilderness features sharp turns, sudden drops and a rickety track that can easily trigger motion sickness.
Buzz Lightyear's Space Ranger Spin – Not necessarily one to avoid but definitely one to proceed with caution as whilst the ride vehicles do not spin on their own, you can spin the vehicle yourself so maybe take it easy and ride with someone who doesn't want to go too crazy on the spinning.
Mad Tea Party – Magic Kingdom's spinning teacup ride may be one to avoid as it is renowned for riders experiencing motion sickness.
Prince Charming Regal Carrousel – Whilst the carousel is smooth and turns at a gentle speed, if you have high sensitivity to motion, particularly spinning, you may also want to miss out on this one.
Seven Dwarfs Mine Train – Seven Dwarfs Mine Train features sharp turns, high speeds and ride vehicles that sway from side to side.
Splash Mountain – The majority of Splash Mountain is a slow, relaxing boat ride, however, there are a number of steep drops so if drops trigger your motion sickness, you may choose to avoid it.
Tomorrowland Transit Authority PeopleMover – This gentle ride is not one to avoid, however, seating is both forward and backward facing. If traveling backwards triggers your motion sickness, make sure you sit facing the direction of travel.
Read Also: Guide To Rope Dropping Magical Kingdom in Disney World
Animal Kingdom
The wildest park on Disney property features rides just as wild with several extreme rides that are ones to avoid if you experience motion sickness.
Dinosaur – Dinoland USA's Dinosaur attraction is infamous as one to avoid if you experience motion sickness. The jeep ride has very rough terrain, multiple sharp turns, quick starts and sudden stops.
Expedition Everest – Animal Kingdom's iconic rollercoaster may be one to skip sharp turns, drops and travelling backwards at high speed.
Flight of Passage – This 3D attraction has high levels of motion with drops, turns and lots of action in addition to the 3D aspect triggering simulation sickness.
TriceraTop Spin – The same style of attraction as Magic Kingdom's Dumbo The Flying Elephant and Aladdin's Magic Carpets, TriceraTop Spin can affect those with high levels of motion sensitivity due to its circular and up-down motion.
Read Also: Guide To Rope Dropping Animal Kingdom in Disney World
EPCOT
When it comes to attractions, the rides at EPCOT are the tamest collection on Walt Disney World property and the majority of attractions at EPCOT can be enjoyed without worrying about motion sickness. However, there are a small handful of rides you may prefer to steer clear of.
Guardians of the Galaxy: Cosmic Rewind (opening May 27th 2022) – As Disney's first reverse launch coaster, Cosmic Rewind is one to avoid if traveling backwards triggers your motion sickness. This coaster also rotates 360 degrees.
Mission:SPACE – Mission:SPACE is one to avoid at all costs if you are highly sensitive to motion, however, you may wish to ride if your motion sensitivity is milder as Mission:SPACE features two different missions. Orange Mission is classed as extreme and can quickly trigger motion sickness, however, there is also Green Mission, a version which is less intense and less likely to cause motion sickness.
Remy's Ratatouille Adventure – This 4D adventure ride is tame but includes a short spinning section in addition to imagery that may trigger motion sickness.
Soarin' Around The World – Soarin' is a flight simulation ride that may cause motion sickness.
Test Track – This high speed ride features sudden breaking, fast turns and speeds of up to 65mph.
Read Also: Guide To Rope Dropping EPCOT in Disney World
Hollywood Studios
Disney's Hollywood Studios offers some of Disney's most exciting and thrilling attractions but are there any you may want to skip?
Alien Swirling Saucers – A teacup style ride with spinning ride vehicles.
Millennium Falcon: Smugglers Run – A motion simulation ride that may cause sickness in individuals with high motion sensitivity.
Rock 'n' Roller Coaster featuring Aerosmith – This exhilarating ride has a high speed launch and several upside down loops.
Star Tours – Star Tours is a motion simulator ride with jerky, sudden movements.
Star Wars: Rise of the Resistance – One to be cautious of as the ride involves some unpredictable movement.
Toy Story Midway Mania – Midway Mania involves ride vehicles spinning and experiencing jerky motion whilst 4D imagery is also involved in the ride which can cause simulation sickness.
Twilight Zone Tower of Terror – Tower of Terror is Hollywood Studio's most iconic attraction but may be one to avoid as this thrill ride includes sudden rise and fall.
Read Also: Guide To Rope Dropping Hollywood Studios in Disney World
Does Space Mountain make you sick?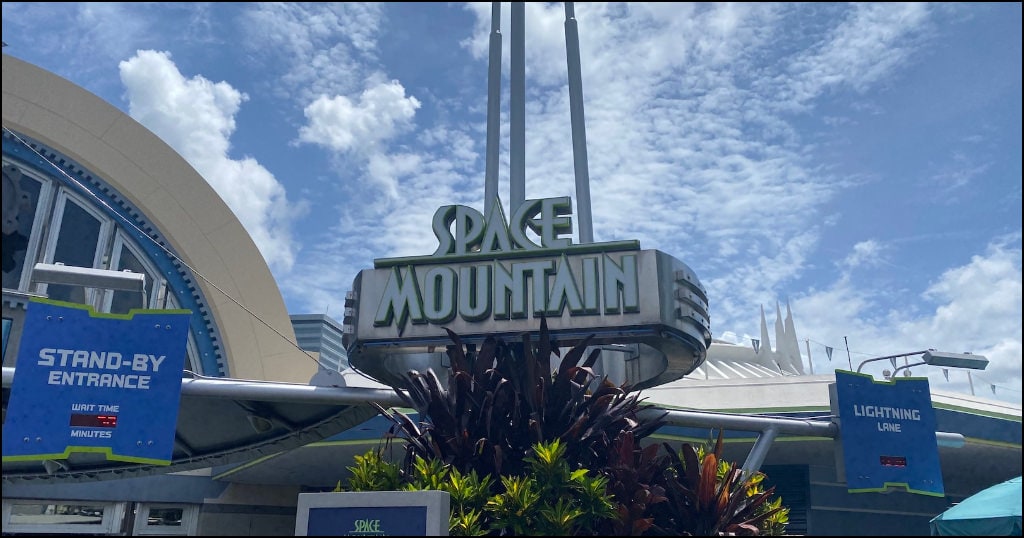 Magic Kingdom's Space Mountain features high speeds, sudden drops and sharp turns that may trigger sickness in individuals with motion sensitivity. However, Space Mountain does not have any upside down loops which is a major cause of motion sickness on roller coasters.
Read Also: 5 Facts About Space Mountain
Does Remy's Ratatouille Adventure make you sick?
EPCOT's newest attraction Remy's Ratatouille Adventure is at home within the French Pavilion of World Showcase. The ride is tame on the thrill scale with no drops or high speeds, however, if you are highly sensitive to motion, you may wish to skip the glasses or the ride altogether. The imagery of this 4D ride is prone to triggering motion sickness in addition to a short section of the attraction when the ride vehicle spins.
Read Also: 10 Interesting Facts You Must Know About Remy's Ratatouille Adventure
Does Millenium Falcon: Smugglers Run make you sick?
At home in Star Wars: Galaxy's Edge within Disney's Hollywood Studios, Millennium Falcon: Smugglers Run is one of Walt Disney World's latest attractions. This motion simulation ride may cause sickness if you have high motion sensitivity, however, the ride experience is smooth and the interactive element of the attraction involves taking your eyes away from the screen which helps prevent motion sickness.
Our a trip to Disney, my brother-in-law was excited about all things Star Wars, however this ride early on gave him a terrible case of motion sickness. Put a damper on the whole day as this was the second attraction we rode that day.
Read Also: Which rides have a Single rider lines at Disney World?
How can I avoid motion sickness at Walt Disney World?
With all four Walt Disney World parks having so much to offer, it is easy to avoid motion sickness during your Disney experience. These top tips may help prevent any motion sickness you may experience during your time at Walt Disney World.
Avoid high motion rides – The easiest way to avoid motion sickness is to simply avoid the high motion rides of Walt Disney World altogether. Depending on your level of motion sensitivity, you may wish to tackle some of the slightly tamer options but proceed with caution.
Identify your triggers and avoid – Every individual experiences motion sickness differently. For some it is loops, for others it is sudden drops whilst for some, it is 3D/4D imagery. Identify what triggers your motion sickness if you can and avoid those attractions.
Skip the glasses – 3D and 4D attractions can enhance motion sickness so if you are prone to motion sensitivity, maybe skip the glasses and experience the ride in 2D.
Don't ride on an empty or a full stomach – Riding an attraction on an empty stomach is a fast pass to motion sickness, however, you also don't want to experience a ride when you have just eaten either so it is all about timing attractions just right.
Take a motion sickness tablet – Sickness tablets are not simply for travel sickness, they are beneficial to any type of motion sickness. Consult the pharmacist upon purchasing to ensure you are getting the right product for you.
Wear motion sickness bands – Again, sickness bands are not strictly limited to travel and can help alleviate all types of motion sickness. Sickness bands are a medication free alternative to tablets and can also be worn in addition to any sickness medication.
Remedy – If you find you're experiencing motion sickness after an attraction, try taking a seat and having a drink. Staying hydrated and avoiding heat will help you recover quicker. Depending on the individual, fizzy drinks or ginger may help.
If you're still not 100% after a ride, feel free to head to a first aid center usually near the front of every park.
Read Also: Is There a Pharmacy on Disney World Property?