Epcot is without a doubt one of the best theme parks for dining in the Orlando area. It's packed with cuisine from around the world, so there truly is something for everyone on offer at the numerous restaurants around the park. Today we've selected some of the best quick service and table service restaurants for your next trip to Epcot, all of which will be ideal for families who are looking to sit down and enjoy a break from rushing around between all of the attractions in the park.
Table Service Restaurants in Epcot
Akershus Royal Banquet Hall
While this location has yet to reopen following the recent pandemic, we are excited to see it return once again. This is one of the best locations to take young girls and boys who are excited to meet the Disney princesses while dining on Norwegian cuisine. It was previously open for breakfast, lunch, and dinner each day, and you'll enjoy choosing your entrée after selecting appetizers from an extensive buffet. It's set inside a beautiful building that will transport you to Norway and be the perfect backdrop for meeting the princesses.
Biergarten Restaurant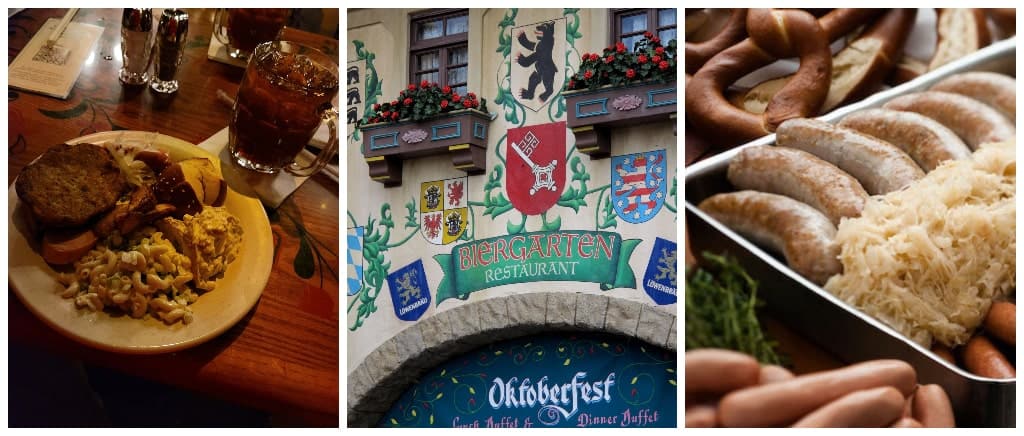 If you are looking to immerse yourself in the German culture, head to Biergarten Restaurant. This buffet restaurant will satisfy all of your family, and you can wash your meal down with typical German beers. One of the best things about this restaurant is that you can dine with large groups while enjoying listening to the live band. It's a lively and fun restaurant with an extensive food selection, making it a good option for large parties who all want something different to eat.
Garden Grill Restaurant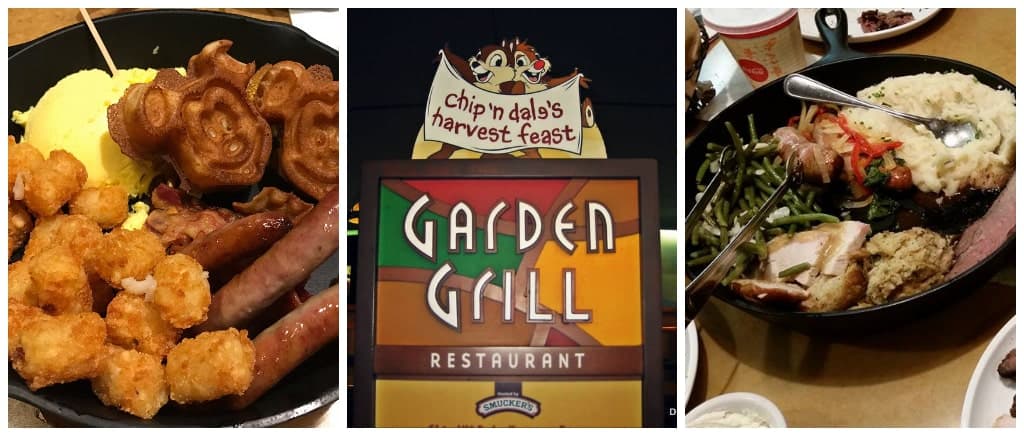 While the majority of the top restaurants in Epcot are located in World Showcase, head to Future World for the Garden Grill Restaurant. This restaurant slowly revolves as you sit and enjoy your meal, and you'll enjoy great views over the popular Living with the Land attraction. They serve breakfast, lunch, and dinner here, and it's a great option for younger children as you'll meet classic Disney characters such as Chip and Dale. The restaurant serves food that was grown down below in the greenhouses, offering you fresh and local produce during your meal.
Coral Reef Restaurant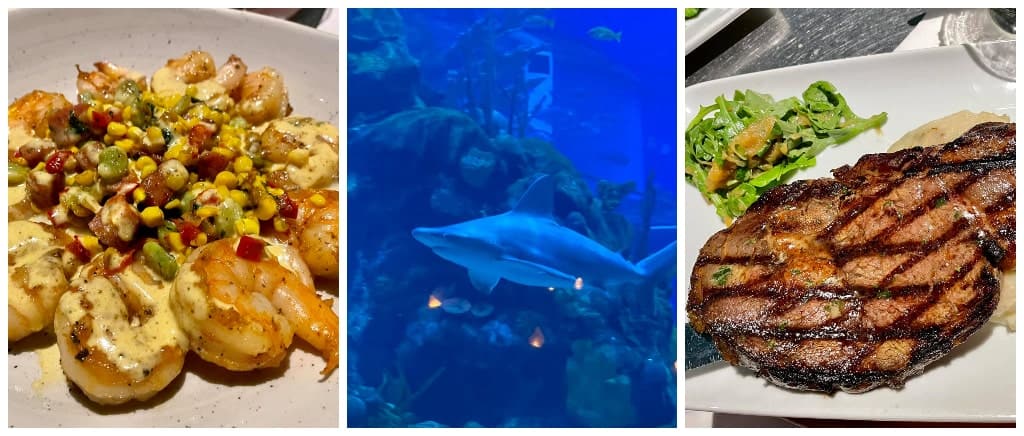 Another fun dining location in Future World is Coral Reef Restaurant. It's located in The Seas pavilion, and it's home to a huge aquarium that will keep young diners entertained while you are eating. While the menu does have plenty of fish options, you'll find that there are some great meat and plant-based options on the menu. The desserts and drinks here are great as well, and this restaurant has one of the best atmospheres of all of the park's restaurants.
Le Cellier Steakhouse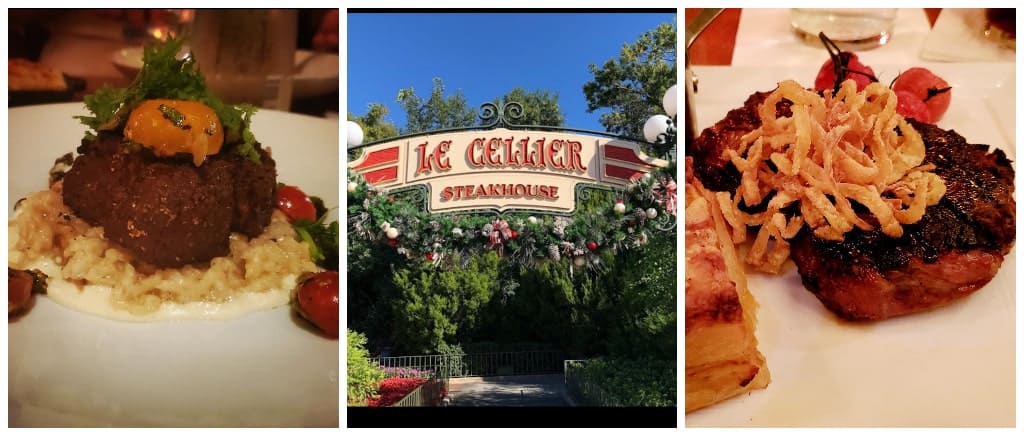 When researching dining in Epcot, one restaurant that will come up over and over again is Le Cellier Steakhouse. This is one of the park's signature dining locations, and it's located within the Canada pavilion. While the main option on the menu is steak, you'll still find there are plenty of options for non-meat eaters. The restaurant itself is cozy and relaxing, so it's ideal for a date night or a group of adult friends. You'll also appreciate the huge wine selection on offer here, which you can pair with your steak with the help of the friendly cast members.
This restaurant continues to make the lists, even topping some of best steakhouses in Disney World.
Rose & Crown Dining Room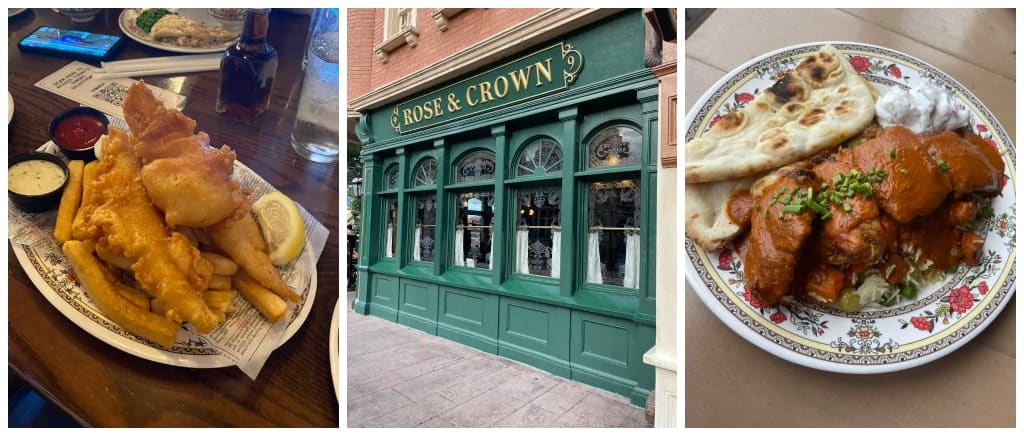 If you fancy indulging in some classic British cuisine, head to the Rose & Crown Dining Room. The extensive menu here includes classic dishes such as Fish and Chips, but you can also try Scotch Egg, Chicken Masala Curry, and Bangers and Mash for the first time. If you don't want to dine in, you can also enjoy a quick drink from the bar within the restaurant, which is one of the most popular locations with locals at the weekend. When the fireworks are showing, you get an excellent view from the outside terrace of the restaurant, so try to time your dining reservation to match with the fireworks.
Space 220
As the newest restaurant in Epcot, Space 220 is going to be a challenge to book for the next few months. However, if you are lucky enough to secure a dining reservation, you'll be transported up to space to dine among the stars. This futuristic restaurant offers a unique menu, and the food is presented in a way that you will never have seen before. There's also a lounge here, where you can enjoy appetizers and cocktails if you don't fancy the prix fixe menu. The lunch here offers two courses, but if you come at dinner time, dessert is also included with the meal.
Teppan Edo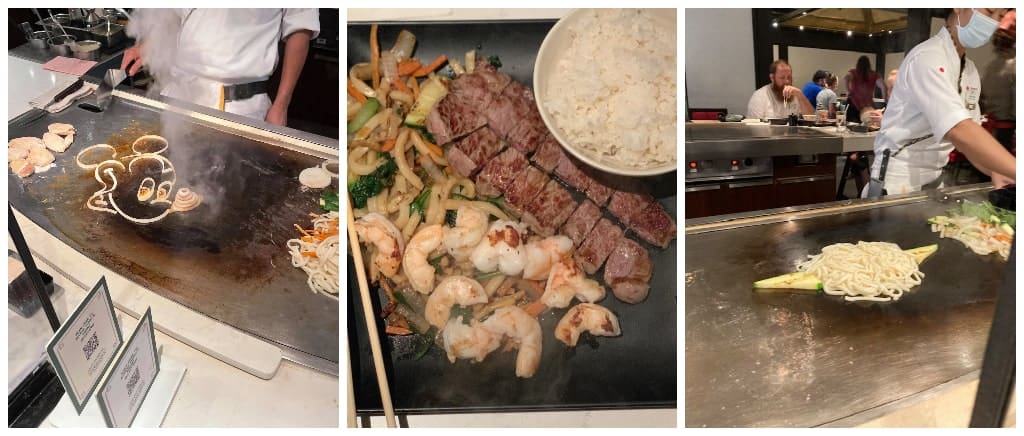 Teppan Edo is a hibachi-style dining location in the Japan pavilion. You'll sit at communal hibachi tables and enjoy an interactive show with the chefs from Japan. While you might have dined at this type of restaurant before, you'll be impressed by their Disney additions to the show, making it a fun option for kids of all ages. As far as the food, you'll find there are many options for your entrée, including steak, shrimp, or chicken.
Via Napoli Ristorante e Pizzeria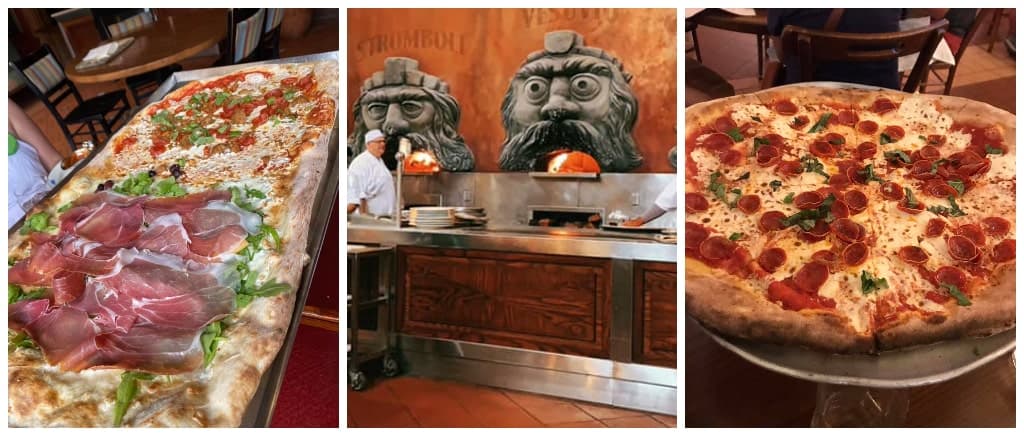 There's no denying that the price of table service restaurants at Disney can soon add up for a large group, but one option for larger families that you'll want to check out in Epcot is Via Napoli Ristorante e Pizzeria. It's located at the back of the Italy pavilion, and it's known for its wood-fired oven and pizzas. If you are dining on a budget, buy one of their huge meter-long pizzas, which will be enough for four to six people to share.
Quick Service Restaurants in Epcot
Katsura Grill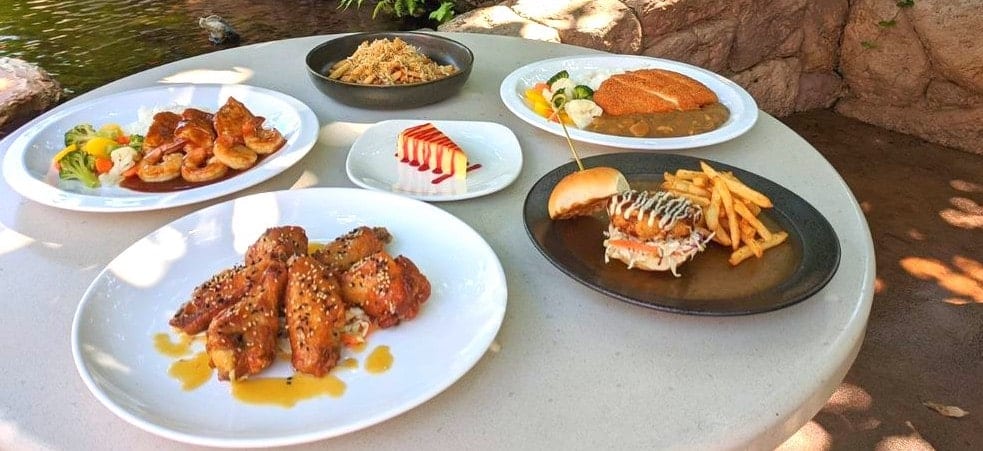 Katsura Grill is the Japan pavilion's quick-service dining location, and it's set within a beautiful pagoda. If you can't find seating inside, there's plenty of tables outdoors, which are set within the peaceful gardens of the pavilion. Katsura Grill offers an extensive Japanese menu, including sushi, noodles, and curry.
Kringla Bakeri Og Kafe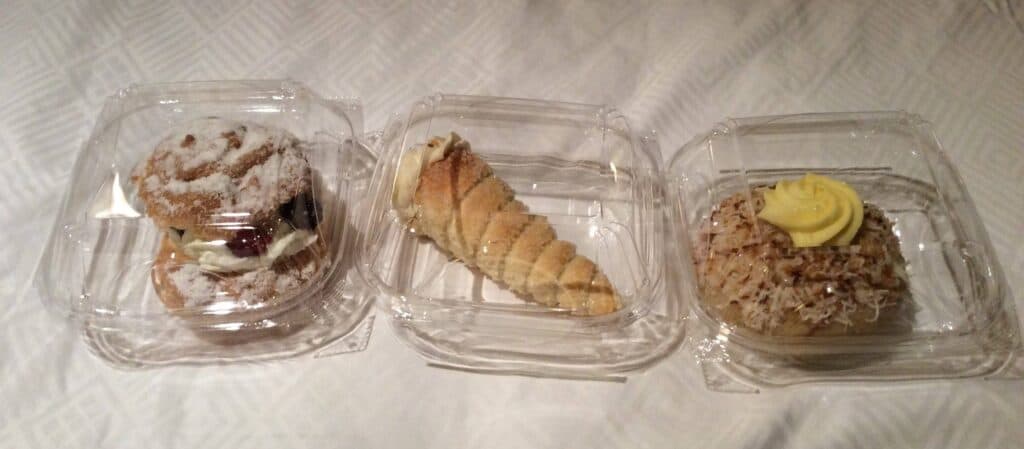 If you don't fancy a heavy meal during your day in Epcot, head to the Norway pavilion. This bakery offers plenty of sweet treats and savory offerings, and you can enjoy a snack, breakfast, or lunch here. It's perfect for picking up a quick treat before continuing your walk around World Showcase until you are ready for your next snack.
La Cantina de San Angel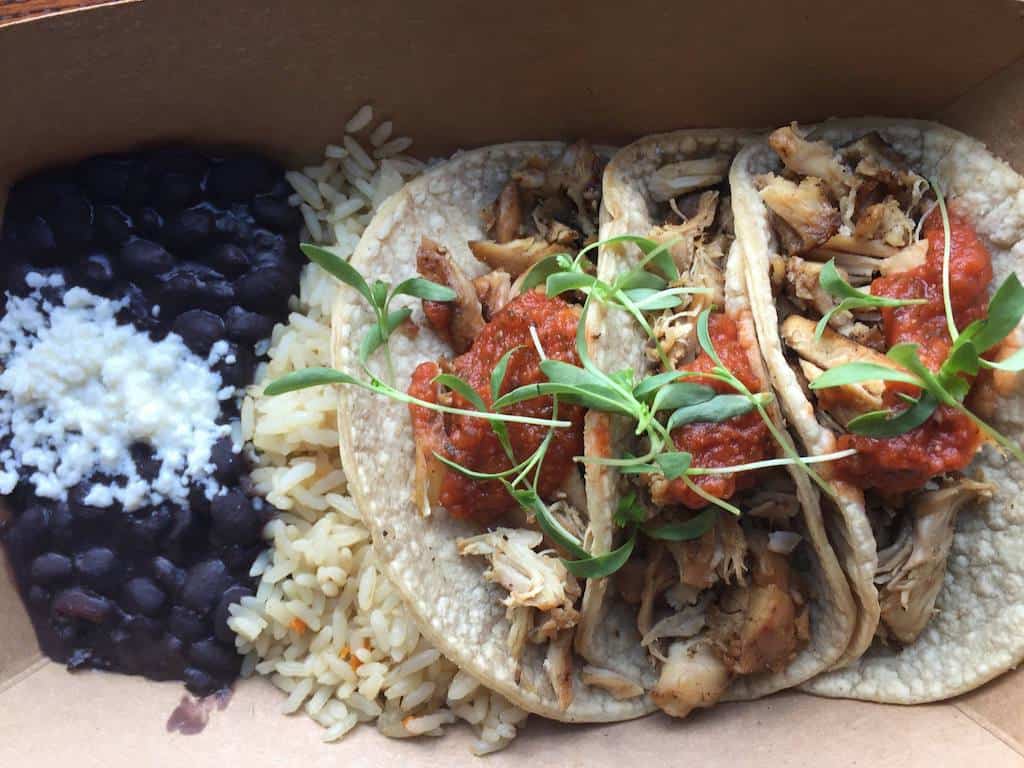 In the Mexico pavilion, there's no shortage of dining locations. We love the quick service dining spot here, which has a waterfront location that's ideal for watching the fireworks from. Enjoy traditional Mexican food here, including nachos and tacos. Wash your meal down with one of their extensive selection of drinks, including beers, soft drinks, or margaritas.
Sunshine Seasons
In The Land pavilion, you'll find Sunshine Seasons, which offers one of the largest menus out of all of the quick-service restaurants in Epcot. It has a huge seating area, so you'll have no problem finding a seat to enjoy breakfast, lunch, or dinner. Choose from one of many different stations, which include bakery goods, Asian cuisine, and healthy snack options.
These are just a few of the highlights of dining at Epcot, but you'll have no trouble finding somewhere to eat for breakfast, lunch, or dinner, regardless of where you are in the park. If you are planning to dine at one of the park's table service restaurants, try to book ahead at the 60-day mark to avoid disappointment. For anyone who is lucky enough to visit at the right time of the year, you'll also find there are extensive food booths during the various festivals, which offer you small plates and snacks to keep you going during a day of walking around World Showcase in Epcot.