If you're looking for one of the scariest rides in Disney World, in my opinion it's Expedition Everest, Legend of the Forbidden Mountain. I'm a seasoned Disney Passholder, but I still only hop on this ride maybe once a year. Even then my wife usually doesn't join me, so I'm riding the single rider line.
Disney World is known for having a variety of attractions throughout its theme parks that are both thrilling and family-friendly. Over at Animal Kingdom is one of Disney's most thrilling rides, Expedition Everest – Legend of the Forbidden Mountain.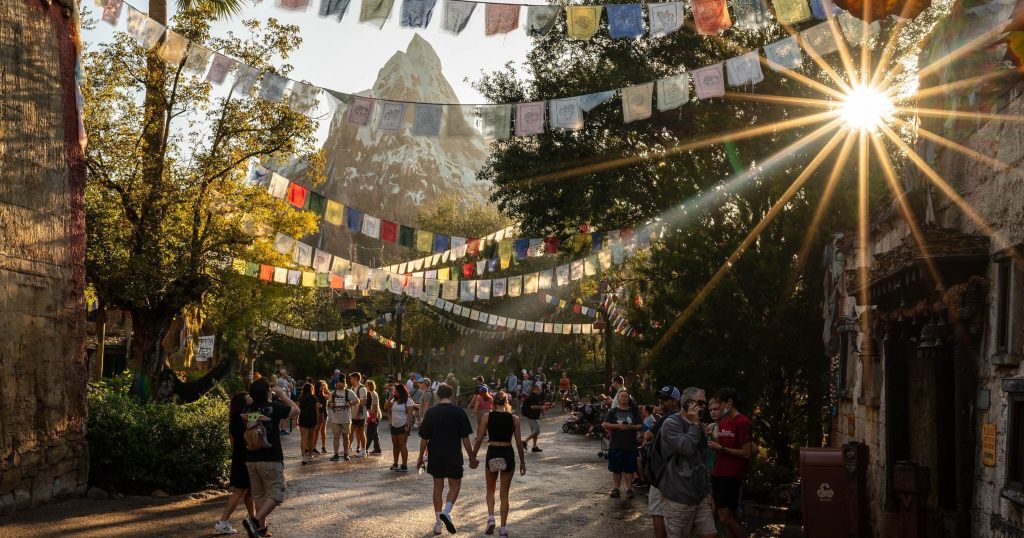 This high-speed roller coaster is located in Asia, a land in Disney's Animal Kingdom. The attraction is themed after Mount Everest and takes you on an adventure through the mountains of the Himalayas while you try to avoid the Yeti that's believed to live there.
Before I go off and tell you the reasons why I don't like it – I will admit Animal Kingdom is the best themed Disney park I've ever been to. For this Disney blogger, I haven't ran into a better theming of parks. Joe Rohde (formerly of Walt Disney imagineering) did an amazing work on this entire park, especially using forced perspective to immerse you into the story being told here.
---
What's being discussed in this article
---
The theming of this attraction is immaculate, from the queue to the ride itself. Despite this, it may be too intense for many guests, so I've compiled a guide to help you decide if Expedition Everest is right for you!
How tall is Expedition Everest?
Coming in at 199′, just under the 200 feet mark. Disney does this to avoid the blinking red beacon for low-flying aircraft pulling guests from the experience. When you're standing at the entrance of Africa, and the mountain comes into view with Disney's signature forced perspective making the mountains taking center stage in the Florida skyline.
Who can ride Expedition Everest?
Because of its fast drops, sharp turns, and high speeds, Disney does not allow children under 7 to ride unless accompanied by someone 14 or older. Riders must also meet the 44-inch height requirement.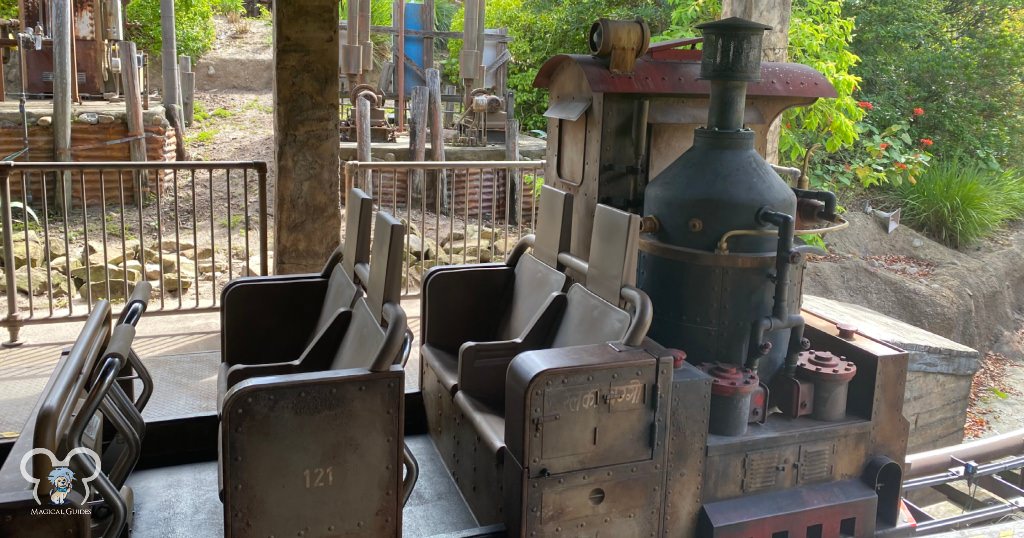 Guests in wheelchairs must be able to transfer into the ride vehicle. As with many roller coasters, Disney recommends that you be good health. Guests who suffer from motion sickness, high blood pressure, or back, neck, and heart problems may be poorly affected by this attraction. 
Expectant mothers should also avoid this attraction.
Service animals are not permitted on this thrilling ride and must stay with another party member while you board. 
Can larger people ride Expedition Everest?
When I originally rode this I weighted in over 450lbs with a waist size of 48 inches, and wore a 3-4XL shirt. I was secured by a lap bar, over the knees. It's similar to the restraint used by the Seven Dwarfe's mine train, but a bit bigger. My knees were squeezed tightly together – but at no time did I feel as if I could fall out.
If anyone in your party is in an ECV or wheel chair, they will need to be able to transfer into the ride seat. I will say it's worth the trouble for an experience of a lifetime.
How scary is Expedition Everest?
Expedition Everest is one of the more intense roller coasters at Disney World. It includes sudden drops and loud noises, which may upset younger passengers. Part of the coaster also occurs in complete darkness, which may be scary for some riders.
The ride also has an animatronic Yeti creature that may scare or upset young children. 
How scary is the drop on Expedition Everest?
Expedition Everest has a steep 80-foot drop and reaches a top speed of up to 50 mph. Everyone has differing opinions on how scary it might be, but if heights or roller coasters aren't your thing, it can be intimidating when you realize how high up you are.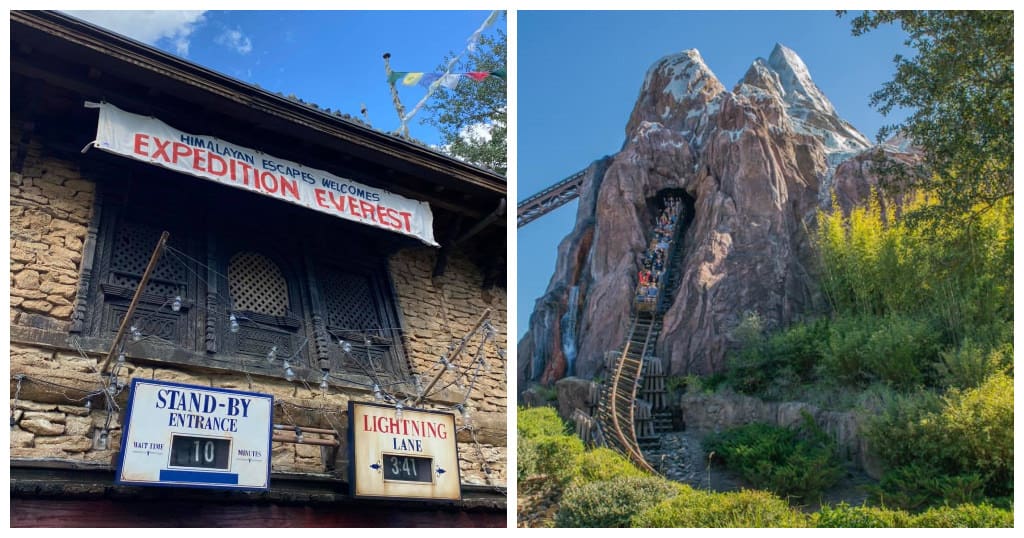 Not only that, but the ride also goes backward. It does not have any loops, but there is one point where you go through the dark backward, and for some riders, it feels as though the coaster has gone upside down. This doesn't bother me, it's usually the drop after this that gets me.
This ride is perfect for thrill seekers but may be intense for those who prefer to stay close to the ground. On the other hand, the biggest drop happens quickly and is over in seconds, causing some people to say that it's not that bad of a ride.
Does your stomach drop on Expedition Everest?
This attraction will differ for everyone, but your stomach will likely drop on Expedition Everest due to the significant drop. However, the drop happens fast and curves to the side as it goes down the mountain, causing some people to claim it doesn't affect their stomachs.
Still, if you know you are prone to motion sickness, you may want to consider that, as some people have reported feeling nauseous after riding. I know my first time in the gift shop, I felt a bit queasy, but that passed after a few minutes.
How many Gs do you feel on Expedition Everest?
Expedition Everest has a G-force of 3.0. Rock 'n' Roller Coaster has a G-force of 5.0, and Tron Lightcycle Run has a G-force of 4.0.
Is Expedition Everest rough?
This roller coaster is pretty smooth as far as coasters go, but it does have some sharp turns that may bother guests who suffer from neck and back problems.
Will the Yeti ever be fixed?
Sadly, it is unlikely that the iconic Yeti monster of Expedition Everest will ever be fixed. This 25-foot animatronic used to terrify guests when the attraction first opened, but the movement of the yeti was quickly limited. With Disney's planned expansions and retheming of other rides, fixing the famous Yeti is likely at the bottom of their list of things to do in the upcoming years.
What is the most intense ride at Disney World?
The intensity of rides is going to be different for everyone. For example, I cannot handle Mission: SPACE over in EPCOT because I wouldn't say I like enclosed spaces or rides that involve a lot of spinning. However, I'll not hesitate to ride any roller coaster in Walt Disney World. Some guests may be the opposite.
Generally, people claim these rides are the most intense attractions at each Disney World theme park.
Magic Kingdom – Space Mountain
EPCOT – Guardians of the Galaxy: Cosmic Rewind
Animal Kingdom – Expedition Everest
Hollywood Studios – Rock 'n' Roller Coaster
Is Expedition Everest Scarier than …
Space Mountain?
Even though you may feel like you're racing through space, Space Mountain only goes about 27 mph. While the darkness of the attraction may be scary to someone, the drops, speed, and turns are less intense than Expedition Everest.
Big Thunder Mountain?
Big Thunder Mountain Railroad (BTMR) hits speeds of about 35 mph compared to Expedition Everest's 50 mph.  I love riding Thunder Mountain and consider it a must-do whenever I visit Magic Kingdom.
Guardians of the Galaxy Cosmic Rewind?
I do consider Expedition Everest more intense than Cosmic Rewind. I wouldn't say I like drops as much as I love twists and turns.
Should you ride Expedition Everest?
Disney World vacations should be about making magical memories and having fun. If roller coasters aren't your thing, there are plenty of calm rides and entertainment attractions for you to enjoy.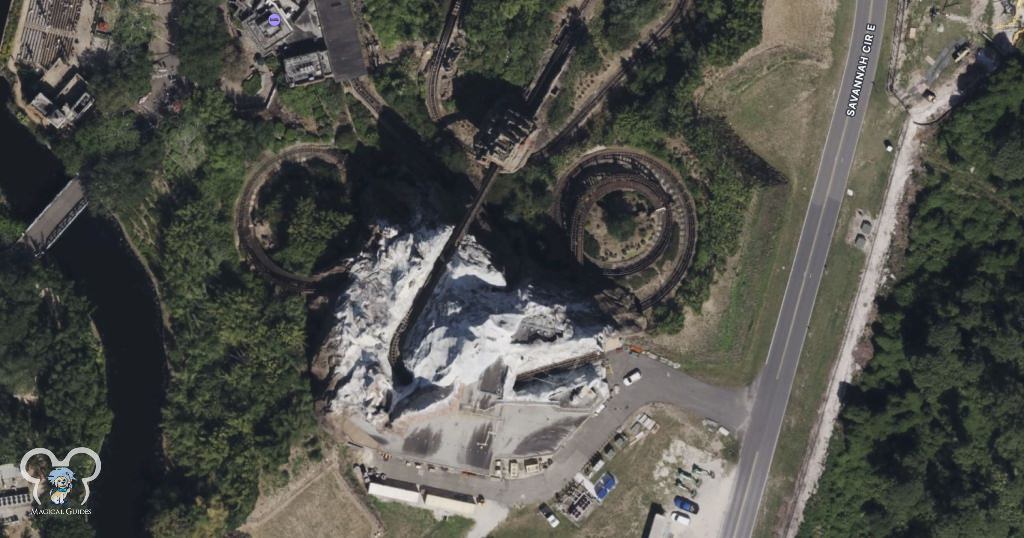 The World of Avatar has a slow and soothing river journey, while Africa has a beautiful Festival of the Lion King performance. There is something for everyone at Animal Kingdom, so don't feel bad if you choose not to wait in line for Expedition Everest.
Expedition Everest may become your favorite Disney World attraction if you enjoy fast speeds and big drops!