When you're vacationing in Walt Disney World, you envision the entire trip going without a hitch but occasionally things are not quite so magical. Long days in the parks can sometimes result in aches, pains and irritations such as sunburn, blisters and in some cases, rashes. If you have never heard of 'The Disney Rash', you're not alone, however, the Disney Rash is incredibly common amongst Disney guests. Have you ever been enjoying a vacation at Walt Disney World and noticed an unusual rash appear on your calves and ankles? That would be the Disney rash. Whilst the Disney Rash is frequently experienced by Disney guests and is not dangerous, it can be extremely irritating and put a damper on your theme park explorations. Thankfully, the Disney Rash is easily prevented and easily treated meaning you can easily enjoy the most magical place on Earth minus the irritation.
What is the Disney Rash?
Whilst there are several different rashes known as 'The Disney Rash', the most common rash Disney guests experience is Exercise-Induced Vasculitis (EIV). When people refer to the Disney Rash, commonly EIV is what they have experienced and are referring to. Whilst EIV is commonly known as the Disney rash, it is not exclusive to Disney parks but is known as such due to the sheer number of guests attending both Disney and other theme parks that have experienced it. Outside of the Disney universe, Exercise-Induced Vasculitis is also known as Golfers Vasculitis as from research, golfers are one of the highest concentrated groups who experience EIV.
Exercise-Induced Vasculitis is the swelling of an individual's legs and ankles which inflames blood vessels and causes a rash to appear on the skin. The Disney Rash is not contagious or harmful but it can be extremely irritating and can take between 3 to 10 days to disappear.
Other types of rashes sometimes referred to as 'The Disney Rash' are prickly heat rash, a rash that develops in skin folds usually due to heat and humidity, or Polymorphic Light Eruption, which is a mild sensitivity to sunlight. Although these rashes can also be known as the Disney Rash, they are both less common among Disney guests and also referred to less as 'The Disney Rash'.
What causes the Disney Rash?
Exercise-Induced Vasculitis or the Disney Rash is caused by strenuous exercise or activity for long periods of time, particularly in hot locations, for example, standing and walking in hot, humid climates for long periods of time. The heat and pressure of the exercise causes swelling which leads to the eventual rash.
On a typical theme park day at Walt Disney World, the average Disney guests clocks in the miles with average daily distances between 5 to 10 miles during a full day at one of the theme parks. For individuals not used to covering such a distance, this can lead to the swelling that results in Disney rash. Add in the hours of standing around and waiting in queues for attractions which adds pressure to the lower legs and increases the swelling in this area. The heat and humidity of Florida also exacerbates the swelling creating a fast track to Disney rash. The combination of long days of walking and standing at the parks in the Orlando climate makes it no surprise that the Disney rash is a frequent issue for park guests.
Read More: What Are The Best Shoes For Walking Around Disney?
What are the symptoms of the Disney Rash?
The primary symptom of Exercise-Induced Vasculitis is a rash appearing on the ankles and calves. The rash can be incredibly itchy and irritating with some people reporting it feels like what they would imagine a squishy ball toy in a mesh bag feels when squeezed and the ball bulges through the holes in the mesh. The rash typically appears on the ankles and calves, generally above the sock line and for this reason, the Disney rash can often be misdiagnosed as an allergen or irritant coming into contact with exposed skin. The rash doesn't generally appear below the sock line as socks provide compression to the ankle and lower leg reducing any swelling and damage to blood vessels. Look out for red or purple blotches to the skin, swelling to the lower legs and itching or stinging around the calves and ankles.
How can I prevent the Disney Rash?
Whilst Disney rash is surprisingly common, you can take some measures to prevent it and avoid this annoying addition to your vacation.
Take a break: rather than spending the whole day on your feet, walking around and queuing, make time to take a load off and have a break. Stopping for lunch at a sit-down dining location, catching one of the many shows at Walt Disney World and sitting to admire the view are all great ways to take a breather and rest your feet. If you're visiting Walt Disney World on an extended trip, you could take advantage of additional time you have to kill by enjoying a split day and returning to your resort in the afternoon for a swim or some down time.
Train like an athlete: tackling Walt Disney World could be considered a sport and you never see the pros turning up to an event before training first. Whilst it might seem a bit extreme as you're only visiting Walt Disney World, trying to go from 0 to 100 is a recipe for disaster and it can be difficult to go from logging a couple of hundred steps a day to tracking up to 10 miles around the parks. If you take up regular walking prior to your trip, your stamina will be increased, your ability to walk all day will be a lot easier and your lower legs will be used to sustained pressure preventing the Disney rash.
Pop some socks on: since the compression from socks reduces swelling and prevents a rash appearing, the higher the socks, the better. Bonus if you have compression socks, they'll work wonders.
Stay hydrated: keeping your water intake up during your time at the Disney parks is beneficial for so many reasons, one of them being preventing Disney rash. Not only will guzzling H2O keep your body going throughout the day and help you survive the hot Florida weather, drinking plenty of water also helps reduce swelling. Water is readily available throughout the parks and whilst purchasing bottled water on Walt Disney property can be expensive, buying it is not your only option. Walt Disney World now features bottle refill stations across its parks allowing a contactless method of refilling a water bottle for free, just bring one along with you. Find our favorite collapsable water bottle here. There are also standard drinking fountains available but refilling a bottle is a lot easier, a lot more convenient and also, a lot more hygienic. Alternatively, quick service dining locations will provide free cups of iced water, just ask at the counter.
Avoid salty snacks: Walt Disney World is a haven for snack lovers but any salty snacks can aid water retention and increase swelling resulting in Disney rash. It is best to keep salty snacks to a minimum or avoid all together if you can resist the savoury Disney delights.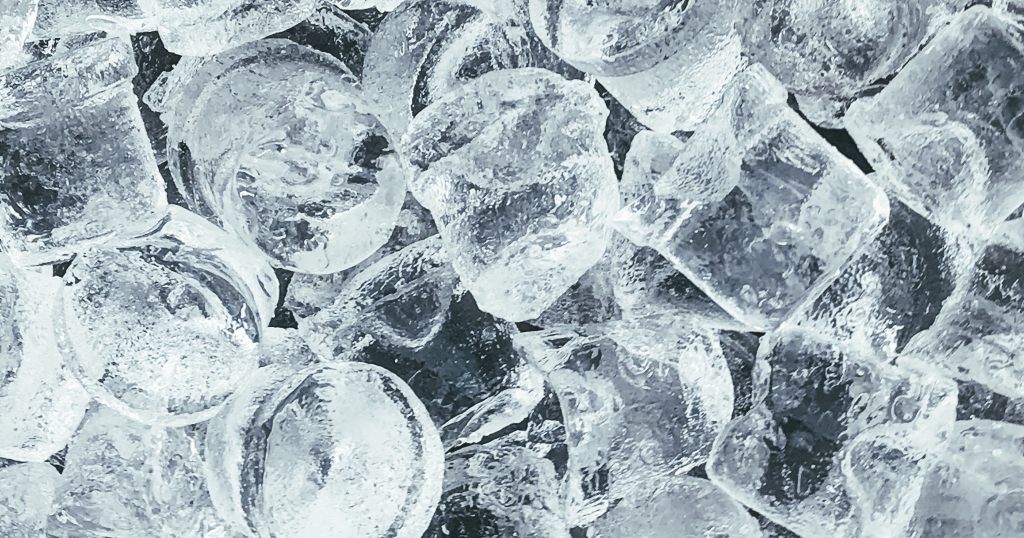 How can I treat the Disney Rash?
If Disney rash makes an appearance during your time at the park, there are some ways to alleviate and soothe any irritation.
Elevate your feet: Disney rash is caused by swelling which is caused by pressure so it seems obvious that if you reduce the pressure, you reduce the swelling. At the first signs of Disney rash, make sure to put your feet up, raising them above your heart. You can do this in your resort by propping pillows underneath them or whilst at the parks, you could rest your feet on a bench arm or visit the First Aid station.
Cool the area: cooling the affected area is another way to reduce the swelling and is also effective at soothing any itching you may experience from the rash. Anything cold or frozen will do the trick.
Soothe the area: if you experience an irritating itch along with your Disney rash, soothe the area with a cream or some aloe vera gel. Aloe vera is renowned for its healing and cooling properties and can calm some of the irritation whilst topical creams specifically designed for rashes and irritations will also help. You can purchase the creams over the counter at any pharmacy and the pharmacist will guide you to ensure you have the correct product. You can also visit the First Aid station in the parks and attendants can also provide certain topical creams.
Take this advice as a guide only: whilst these tips can be incredibly helpful and help to alleviate symptoms of Disney rash, they do not supersede professional medical advice. If you have any particular concerns regarding your rash or the symptoms associated with the rash get worse at any point, please seek medical advice as soon as possible. If you experience any feelings of being faint or there are any signs of infection, consult a doctor immediately. The First Aid stations throughout Walt Disney World property are there to help, don't be afraid to use their service.