While Disney's Animal Kingdom theme park is well known for its animal exhibits, that's not all there is to see and do in the park. Today we're going to break down everything you need to know about the attractions in the park, including which of the rides are suitable for younger children. Use this guide to help you plan out your next day, so you don't miss out on any of the park's most fun rides.
Rides for Younger Children and All Visitors
Kilimanjaro Safaris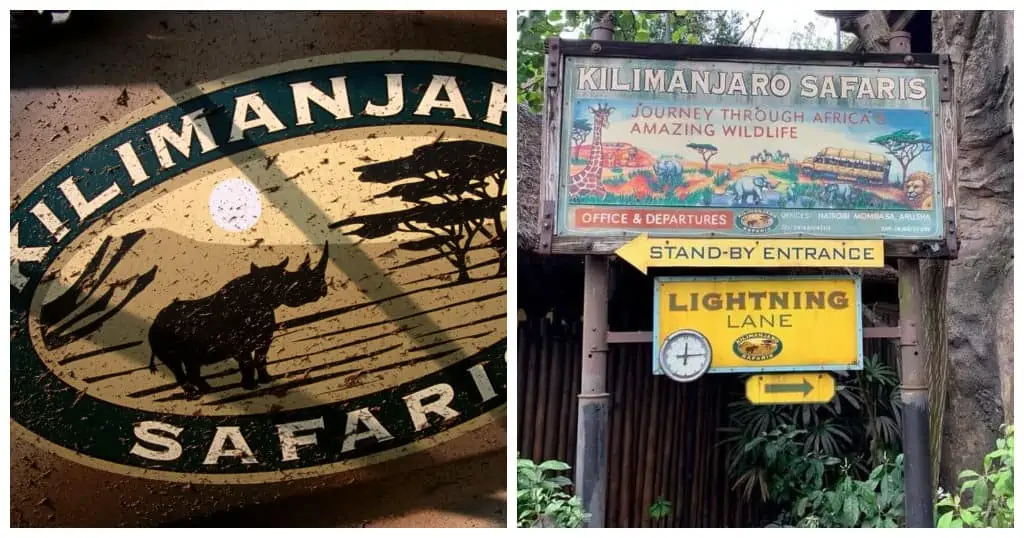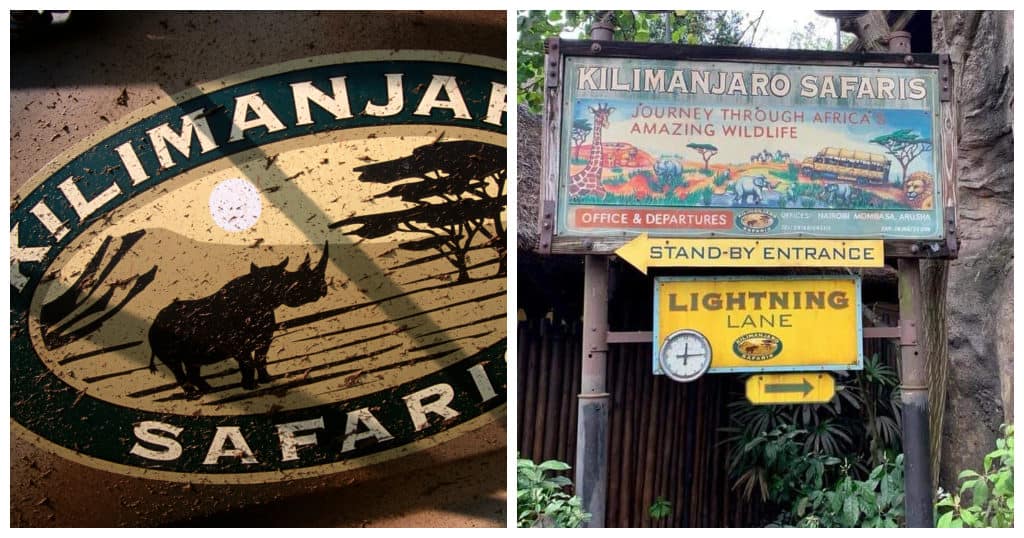 No visit to Animal Kingdom is complete without a ride on Kilimanjaro Safaris. This classic attraction takes you through the savanna within the park and has no height restriction. It's a slow-moving ride but does have a few bumps on the way due to the natural movement of the vehicles. You'll find that now there isn't much of a plot to the ride, and it's purely a great way to see animals in their habitat. Expect to see zebras, giraffes, hippos, elephants, and rhinos on your journey. It's a longer ride as well, so well worth queuing up for in the morning. Make sure you try and avoid the middle of the day though, as it's often far too hot for the animals to be out in the summer months. Have your camera ready as well, as you never know what you'll witness when out on safari during your visit.
Na'vi River Journey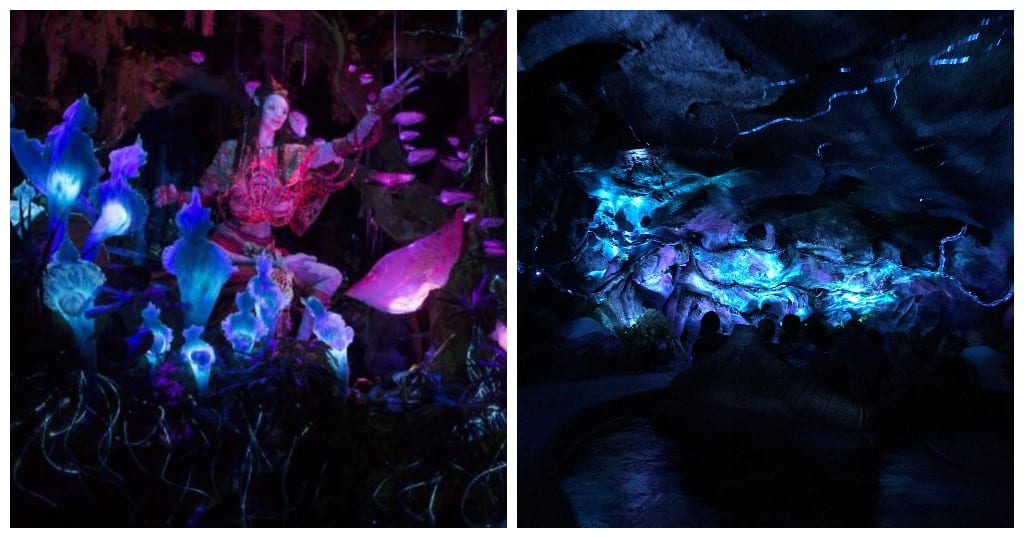 For the little ones in your party who aren't quite tall enough to ride Avatar – Flight of Passage, Na'vi River Journey will be a great way to immerse them in the land of Pandora. You'll find this slow-moving boat ride is suitable for all heights and ages, and it is absolutely beautiful as well. You'll take a boat through the land of Pandora, where you'll see some of the most incredible Imagineering work we've ever witnessed in a Disney park. Try to go here first thing in the morning after Avatar – Flight of Passage, or you may find that queues still get quite long here throughout the day.
It's Tough to be a Bug
Inside the Tree of Life, you'll find It's Tough to be a Bug, which is a 3D show that any age and height can attend. Although anyone can enjoy this attraction, which is based on A Bug's Life, it is quite dark and scary for younger children. We find that the special effects are more frightening than they might expect, but only you know how your little ones will react. The show lasts about eight minutes, so in general, you'll only usually wait ten to twenty minutes to watch the show. It's another great spot to cool off in the summer and an attraction we always recommend first-time visitors enjoy.
TriceraTop Spin
Probably the best ride in the park for little kids is TriceraTop Spin. While most adults will happily skip this part of DinoLand U.S.A., it's worth stopping here with little children. This ride is pretty similar to Dumbo, except you are now flying in a dinosaur instead. You have the option to move up and down throughout the ride, which little children will love having full control over. Enjoy witnessing the park from up above for a few minutes before heading back down to land to enjoy your next ride.
Wildlife Express Train
While not technically an attraction, the Wildlife Express Train makes a fun ride to help you get to Rafiki's Planet Watch. Although most adults might skip this diversion, anyone traveling with younger kids should definitely head here on their visit to the park. It's a classic train ride that brings you to this outpost of the park, which is often overlooked by visitors. Young kids will love visiting the petting zoo, called the Affection Section, which will allow you to get up-close with some friendly animals that call this park home. There's also the Animation Experience here, but you'll need to schedule a good amount of time out of your day to make the most of your visit here.
Thrilling Rides
Avatar – Flight of Passage
Without a doubt, the most popular ride in Animal Kingdom is still Avatar – Flight of Passage. Even though it's been a few years at this point since it opened, it still easily gets queues of two or three hours long during peak visiting times. This ride is a simulator-style ride where you get the chance to ride on a banshee from the film. It's one of the most unique Disney attractions out there, but you do need to be at least 44 inches in order to ride. We recommend using the individual Lightning Lane pass where possible to save standing in line for this ride. Otherwise, head here first thing in the morning to avoid disappointment.
Expedition Everest – Legend of the Forbidden Mountain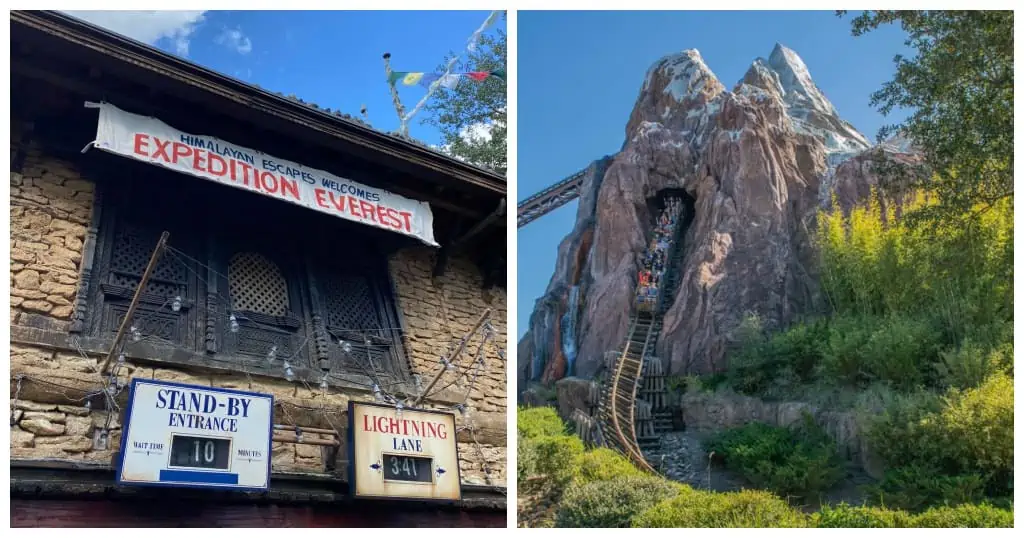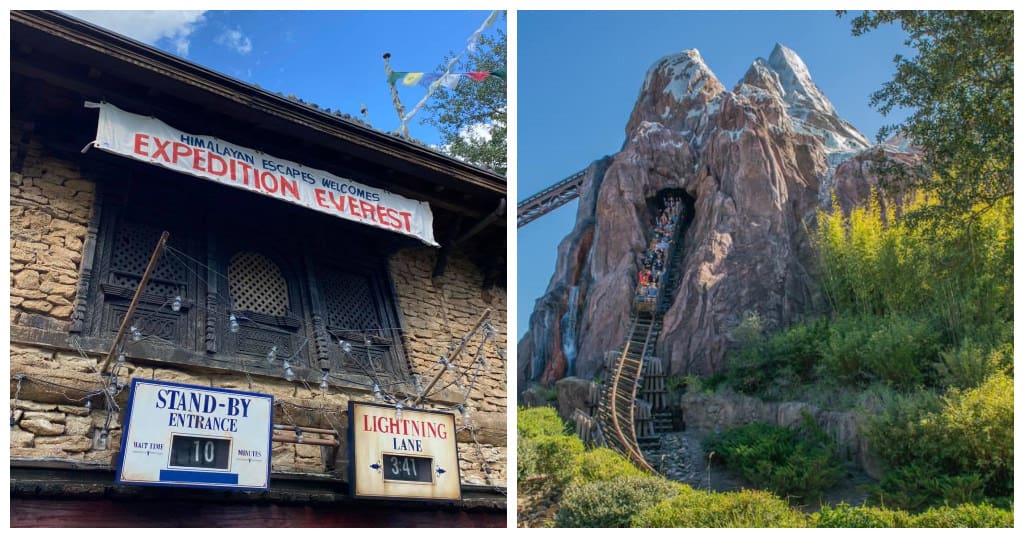 Located in Asia, this is one of the landmarks of the park that you can't miss. You'll need to be 44 inches to ride this attraction as well, and it takes you on a thrilling roller coaster ride through the mountain. Although the ride does offer the individual Lightning Lane option, queues are generally not too bad for this attraction. It's quite a rough roller coaster, but there are no loops. However, it will send you backward and forwards through the mountain, so be prepared for a thrilling adventure. The queue and theming of the ride are incredible, and you'll feel like you've headed to Nepal for the day when you arrive at Expedition Everest for the first time.
Dinosaur
Dinosaur requires visitors to be at least 40 inches in height to ride, and it's a dark and scary ride for younger children. While this ride is not as high-tech as many of the other rides in the park, it's quite a fun attraction that rarely gets excessively long lines. You'll board a 12-person vehicle that travels back in time as part of a fun storyline. You need to escape the meteor strike in time, or you risk most of the life on our planet being destroyed. Visitors can usually ride the attraction in the middle of the day, as it doesn't ever get too busy. It's a good spot to cool off as well in the hotter weather, as most of the queue is indoors.
Kali River Rapids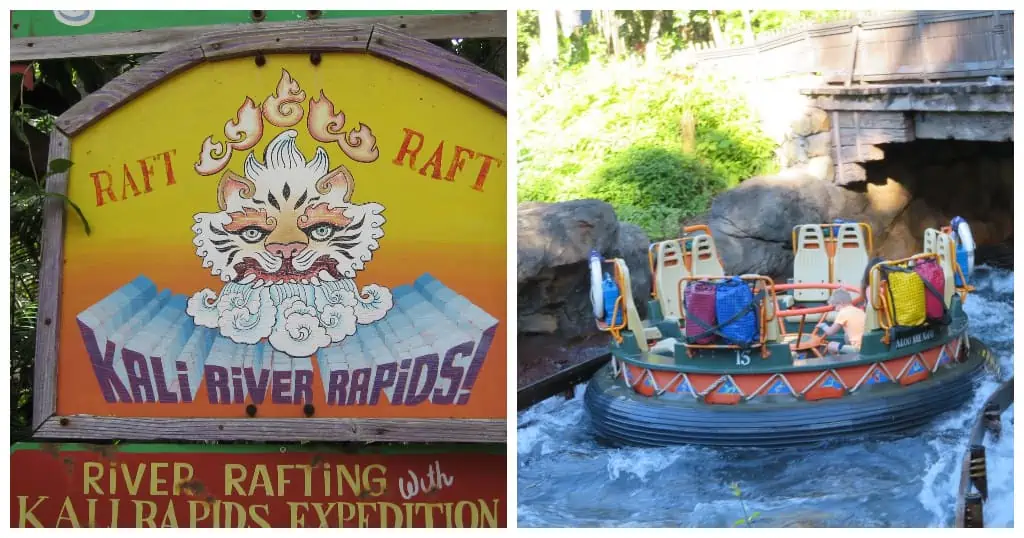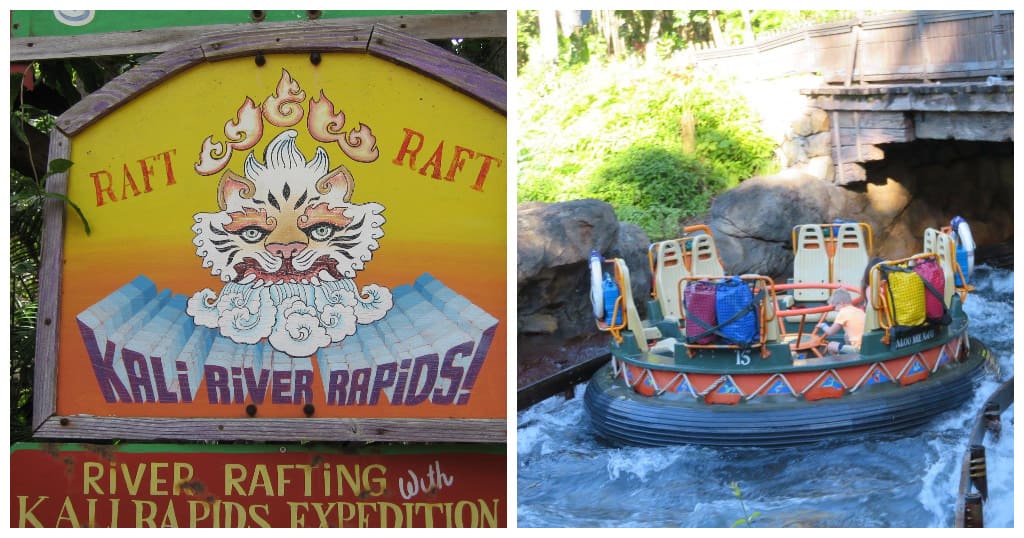 On a hot summer's day in Animal Kingdom, there's nowhere better to be than Kali River Rapids. Most of the year, you'll find the lines are very short here but come July and August, suddenly everyone can't wait to ride. You do need to be 38 inches or taller to ride this attraction and expect to get very wet on the ride. Take a look at the guests leaving the attraction as you head to the line to see just how bad some guests get soaked. This ride often opens later than other attractions, but if it's a hot day, the morning is a great time to ride. While there's little story to the attraction, it's a great way to cool off quickly in the summer months.
Animal Kingdom Shows
Although we've covered the main rides the park is home to, there's so much more to Animal Kingdom than just attractions. Make sure you take the time out to enjoy some of the animal trails and shows that are suitable for visitors of all ages.
KiteTails
KiteTails is one of the newest additions to the park, and it's received a mixed reception so far. Younger children will love watching the kites soar above the Discovery River Theater, whereas adults will find the crash-landings to be quite hilarious. This outdoor theater offers two different types of show, one of which is based on The Lion King, and the other is set around The Jungle Book. It's certainly a unique show, which you can catch up to about five times a day. You never know what is going to happen during this show, so have your camera ready at all times.
Festival of The Lion King
One of the highlights of a day in the park is seeing the Festival of The Lion King. This show can be found in Africa and is a slightly modified show of the one that was here pre-pandemic. It lasts around 30 minutes, and you'll find young children stay still and remain entertained during this time. Make sure you get here nice and early, as it's one of the most popular attractions in the park. We love the live performers and the dancers in the show, who make this an energetic and captivating performance for visitors of all ages.
Where Should You Start Your Day in Animal Kingdom?
Regardless of what age your children are, we recommend everyone heads to Pandora – The World of Avatar upon your arrival at the park. Try to get here first thing in the morning, and take advantage of the extra magic hours if you are staying at a Disney resort. Otherwise, you'll want to try and use Genie+ and the Lightning Lane for the two attractions here, which often see long lines in the middle of the day. Start with Avatar – Flight of Passage if you are tall enough, and then head over to Na'vi River Journey after. From there, it's worth getting to Kilimanjaro Safaris as soon as possible so that you see the animals where they are most active.
Although Animal Kingdom is worth visiting first thing in the morning, we also love coming here at night. Pandora – The World of Avatar is completely different once the sun goes down, as it lights up in a whole new way. You'll find that some of the animal-based areas and rides close early here, so keep this in mind if you are park hopping here later in the day.
With so much to see and do at Animal Kingdom, it's no surprise it's such a popular park with kids and adults of all ages. Make sure you plan your visit ahead of time, so you don't miss out on any of the most popular rides. By getting here early in the morning, you can make the most of your day and see everything Animal Kingdom has to offer its visitors.