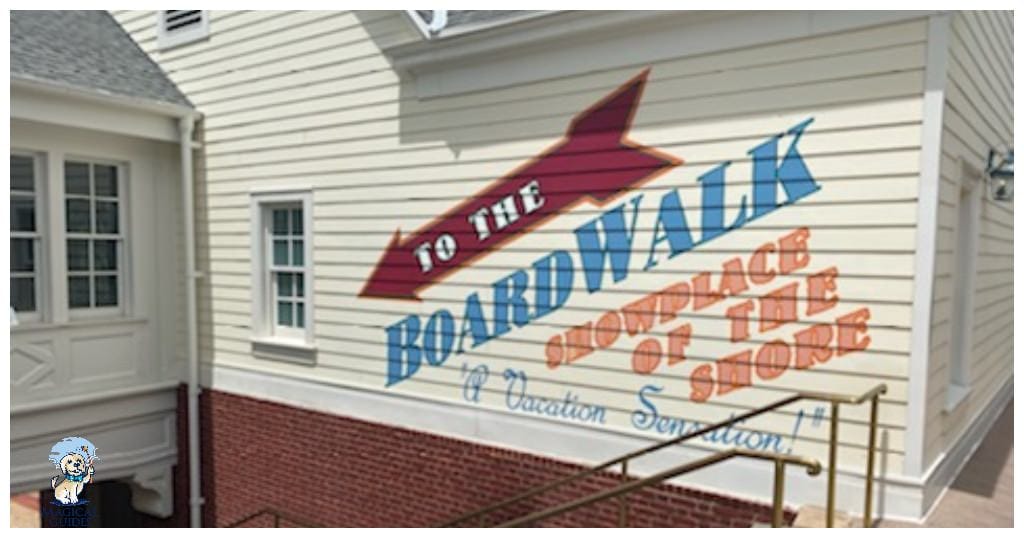 The Disney Vacation Club is a great way to stay at Walt Disney World and is an excellent way for families to stay at a great price with many perks. Disney Vacation Club has been around since the 90s, and over the years, there have been many changes for members. DVC is constantly updating its policies, and it can be challenging to know the latest policies and restrictions. Here are some of the newest changes in 2022.
What is Disney Vacation Club?
The Disney Vacation Club (DVC) is one of the best ways guests can get great deals and travel to Disney often. DVS is Disney's version of a timeshare and is run on a "point system." When becoming a member, you would buy in and have a set number of "points" per year on your Disney Resort stay. The year your points are available is called your "Use Year." You can book any resort or any time of year with the points you have, unlike a typical timeshare where you must stay at the same resort the same week every year. Members like DVC because they have more freedom to design their vacation how they want to take it each year.
Read More: Disney Vacation Club: Is It Worth It?
Banking Disney Vacation Club Points
If you are not able to travel to Disney every year, DVC allows you to "bank" your points, meaning you can move your points from the current year to use the following year. This also works great for families wanting to use more points to stay at a Deluxe Disney Resort, stay during peak season, or stay in a larger room, which all cost more points.
An example would be if you had 150 points to use for 2022, but you knew you would not be going on vacation this year. You could "bank" your points to the next year and save them for 2023. That way, in 2023, you would have 300 points to use.
To bank points, you must bank them during the first eight months of your use year. After eight months into your points year, you cannot bank them for the next year. It is important to note that you must bank your points to use them for the following year. If you do not bank your points and do not use them, they are gone and unusable. To bank any points, you must also be current on annual DVC dues and monthly DVS loan payments.
Borrowing Disney Vacation Club Points
Disney Vacation Club also allows you to use points from another year to help you get the most use out of your points. Borrowing points is a term for moving DVC points delegated for the next use year and using them for the current use year.
For example, if you were planning a vacation for Christmas 2022 and needed an additional 10 points to have the Disney Resort room and dates you want, you could take 10 of your points from 2023. So starting in 2023, you would have ten fewer points than you are typically given for the year.
Read Also: 10 Disney Vacation Club Benefits That You Might Not Know
Can You Bank Borrowed DVC Points?
Points can only be banked once and cannot be returned to their original use year once borrowed. So, if you borrow DVC points from the next point use year and do not use them, they cannot be banked back into the next point use year. Banked points cannot be borrowed or transferred. Before you borrow points from another year, know how many points you will need for the vacation you want to book.
DVC points can only be borrowed when you are booking your Disney Resort Reservation. You are only able to borrow the number of points you need to make the DVC reservation you are planning. If you cancel your reservation, you cannot return the points you borrowed back into the original use year.
Read More: Top 6 Walt Disney World Villas To Stay In
How Many Times Can You Borrow DVC Points?
There is no set number of times you can borrow points, but it is essential to remember you can only borrow points to complete a reservation in a current use year that you do not have enough points to book your vacation. If you borrow DVC points, you can only borrow from the next use year and only the amount you have for that use year.
If you run out of points to borrow and need additional points to book your magical Disney Vacation, DVC does allow members to purchase one-time-use points to make up the difference in what they need for their vacation. Members can borrow up to 24 points for the current use year for the current price per point. You can purchase these points at the time of booking your vacation by calling DVC Member Services.
Can I Only Borrow 50% of my DVC Points?
In April 2020, DVC enacted new restrictions that DVC Members would only be able to borrow up to 50% of their vacation points from the next use year to book during the current use year. This policy went into effect due to availability issues during the Covid-19 Pandemic. Many DVC Members were upset with this new rule, but it was rumored to be put into place because of a backlog of points because of the Disney shut down during the pandemic. Many members had DVC points that were left unused, so DVC created the 50% borrowing rule to help to have fewer points backed up in their system.
Many DVC Members have said DVC has allowed them to use a few more points if needed to help plan their dream vacation. For instance, DVC Members stated that if they called member services, they would allow them to borrow over 50% on a case-by-case basis and only at the time of booking a Disney Vacation.
On June 12, 2022, DVC announced the 50% restriction was lifted, and you are currently allowed to borrow your full allotment of vacation points from your next use year to use. Many DVC Members said it took a few days for the online system to allow them to book their full number of points. Allowing members to use 100% of their borrowed points will enable guests to add additional days to their vacations, book during peak seasons such as Holiday Parties, and allows guests to stay at higher tear DVC Resorts.
Not only can DVC Members now borrow 100% of their points again, but there are also some new additions to the Disney Vacation Club. In 2022, DVC updated its Villas at Disney's Grand Floridian Resort & Spa and announced new construction to begin for new DVC Villas at Disney's Polynesian Resort. DVC Members can now also use their points at the new Star Wars: Galactic Starcruiser. 2022 has been a big year for DVC Members, and we are excited to see what new announcements we will see in 2023!
Read More: Best Disney Resorts for Large Families and Groups