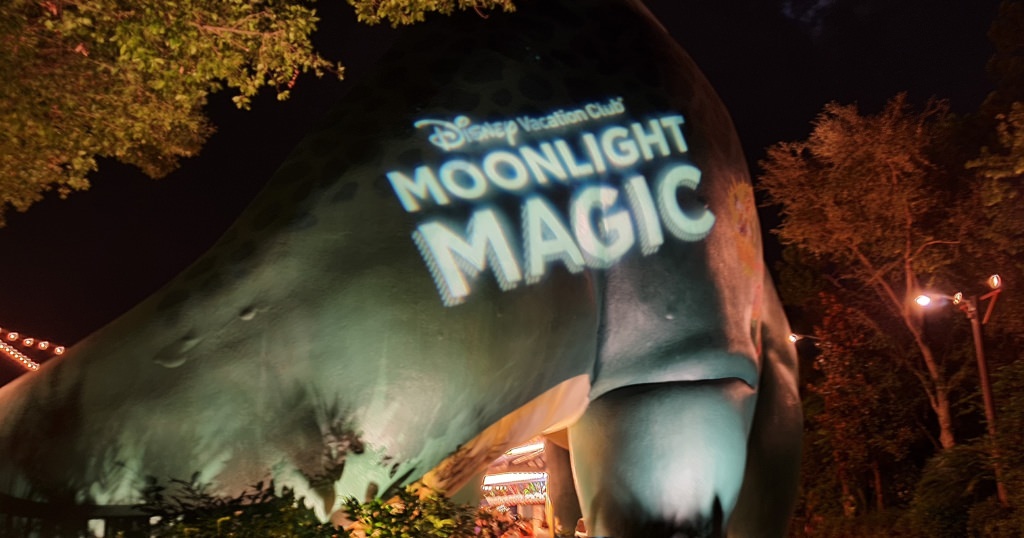 One of the best perks of being a Disney Vacation Club (DVC) Member is the exclusive events for members. Our favorite DVC event of the year, Disney's Moonlight Magic, is back again, and we are here to help you plan your visit.
Disney's Moonlight Magic offers DVC Members complimentary after-hours events, giving members exclusive access to the Walt Disney Theme Parks after the Parks close to the public.
Members get to enjoy the Disney Parks with a limited number of guests. Allowing them to enjoy shorter-than-usual wait times for many rides and attractions.
Last year was the first year we could attend the event because it was closed for two years because of the pandemic. We are excited to share the event information so you can book your DVC Moonlight Magic Event too.
When is Moonlight Magic?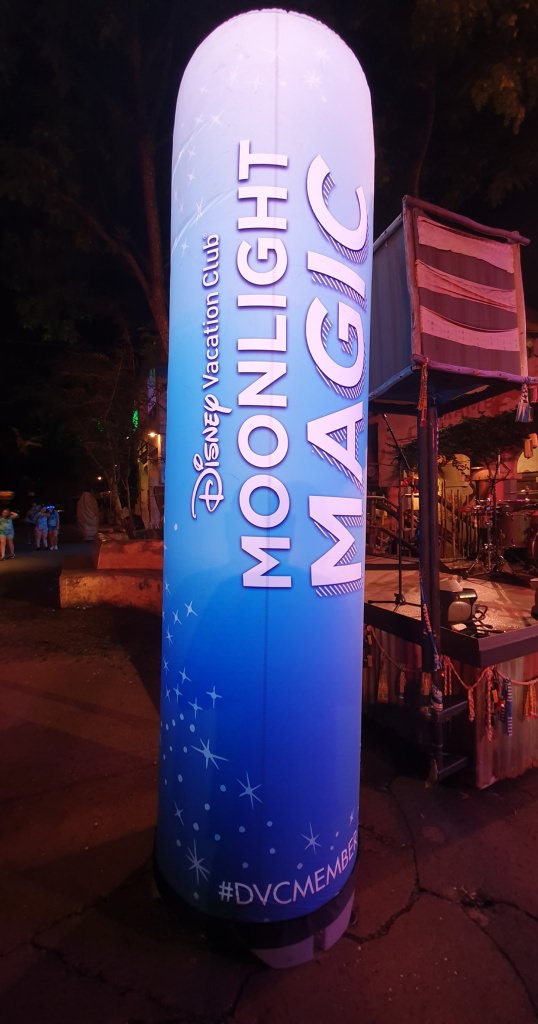 In 2023 Disney will offer nine different DVC Moonlight Magic Events for their members to enjoy. These complimentary events are provided at different Disney Theme Parks and started February 1, 2023 and will continue with various dates throughout the year.
One event will be held at Disneyland, and the other eight events will be held at Walt Disney World Parks in Florida. To keep crowds visiting the event low, only a select number of DVC Members are allowed to each event.
Here are the dates of the Moonlight Magic Events being held in 2023:
Disney California Adventure Park
EPCOT
February 8, 2023
February 15, 2023
Disney's Hollywood Studios
May 11, 2023
September 13, 2023
Disney's Animal Kingdom Theme Park
July 11, 2023
August 2, 2023
Disney's Typhoon Lagoon Water Park
May 23, 2023
August 23, 2023
No dates have been announced for Disney Vacation Club Moonlight Magic Events at Disney's Magic Kingdom or Blizzard Beach.
Last year we attended the Disney's Magic Kingdom event, which was a blast. No dates have been announced for the park this year, so we hope it happens again.
Latest Registration Dates Information
Like last year, we must register to attend Disney's Moonlight Magic Event. Event registration can be challenging to understand, so here is the essential information you need to register for these special events.
Each DVC Moonlight Magic Event has a registration window that will open, where members can register for each event. Each Moonlight Magic Event only allows a select number of eligible members to attend.
This event is a fan-favorite membership benefit because of the intimate setting it allows members to have in the park. To keep a limited number of event guests, DVC Members are only allowed to attend one event date for each participating Disney Park.
Each event registration has a small window of time where members can register for the event, so it is important to remember to register as early as possible.
Guests staying at a Walt Disney World Resort are offered an earlier registration window to book their event. Then after that window is closed, there is a general registration for eligible Disney Vacation Club Members.
Here are the latest registration dates available for DVC Moonlight Magic:
EPCOT
February 8, 2023
February 15, 2023
Initial Registration Window – Registration Closed
Eligible DVC Members with existing Resort Reservations at an eligible Disney Resort at Walt Disney World Resort in Florida or Disney's Vero Beach Resort were able to register before General Registration, which was closed on January 22, 2023.
General Registration
The February 8th EPCOT event registration opened to eligible Disney Vacation Club Members on February 2, 2023.
The February 15th EPCOT event registration will open to eligible DVC Members on February 9, 2023. Remember, there is limited availability, so booking as soon as possible is best.
Disney's Hollywood Studios
May 11, 2023
September 13, 2023
The registration window is currently not open.
Disney's Animal Kingdom Theme Park
July 11, 2023
August 2, 2023
The registration window is currently not open.
Disney's Typhoon Lagoon Water Park
May 23, 2023
August 23, 2023
The registration window is currently not open.
How Much is Moonlight Magic?
DVC Moonlight Magic Events are a free perk included in DVC Membership. Not only is the event free, but they offer free special treats like Mickey Ice Cream Bars, a free quick service meal, and more!
While the Moonlight Magic event is free for qualifying DVC Members, a valid theme park admission and reservation are required if you want to enter the park before the event starts.
Does Moonlight Magic Have Fireworks?
Disney does many things above and beyond, but one thing you can always count on is its amazing Fireworks Spectaculars. I grew up going to Disney, and some of my fondest childhood memories were watching the Disney Fireworks at the end of the night after a magical day at the Disney Parks.
During the DVC Moonlight Magic Events, each event will have a special Fireworks show for the event, featuring the Disney Fireworks with a new look. Most nights, Disney has its "Harmonious" Fireworks Spectacular at EPCOT and its "Enchantment" Nighttime Fireworks Spectacular show at Disney's Magic Kingdom. The Moonlight Magic Fireworks show will have a fun remix of Disney songs choreographed with fun fireworks that will light up the sky.
What Characters Are at Moonlight Magic?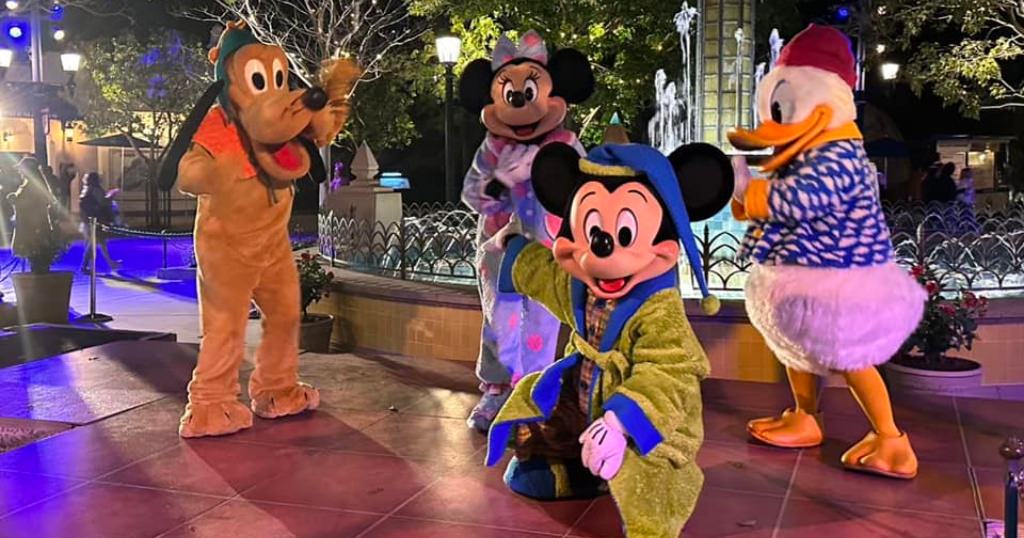 The Disney Characters visiting Moonlight Magic are different from the usual characters you would see on a typical day at the Disney Parks. At these special events, expect to see Disney Characters you have never seen before.
My Daughter had a chance to see her favorite Disney Princess, Pocahontas, at Moonlight Magic years ago, which she still talks about today. We are always excited to find out which Disney Characters we will see.
Some of the rare characters that have attended in the past are:
Meg, Pain & Panic from Hercules
Baloo and King Louie
Honest John and Gideon
Shenzi, Banzai & Ed from The Lion King
Esmeralda & Clopin
Captain Hook & Mr. Smee
Lady Tremaine
Tarzan, Jane, and Kala
Mowgli
Flik and Princess Atta
While the short line for the rides and attractions makes for a fun night, our favorite part of Moonlight Magic is seeing all the fun Disney Characters we don't usually get to see. Because of lower crowds, most characters we see spend more time with us than when we visit on a typical day.
Our family has a magical time taking pictures and spending time with Disney Heroes and Villains.
How To Book Moonlight Magic?
Registering for Moonlight Magic and having a reservation is required for all guests. Many of last year's events sold out quickly. Currently, only the EPCOT events have open registration dates for DVC Members. DVC Members with eligible Disney Resort Reservations during the event dates are allowed to register for the event before other eligible DVC Members.
For DVC Members staying on-site and using the early registration to book, you will receive an email containing a link that you will use to register for the event. The link will take you to a website to register, and you will also add the guests you will be bringing with you to the event here.
For DVC Members not staying onsite and using general registration, you will go to the DVC Member website during the registration window dates. When DVC Members can register, go to the DVC website, and select "RSVP Online."
You will need to have your DVC Member number to register. You will enter a virtual waiting room, where your place in line will be held. (One important thing to remember is not to refresh the page, it will make you start over in line.)
When it is your turn, you will be able to register and sign up for the night available for the DVC Moonlight Magic Event.
Once you register for the event, you will receive an email confirming your event information. If you wish to change your party size or the date you will attend the event, you must make any changes through the event registration link in your confirmation email.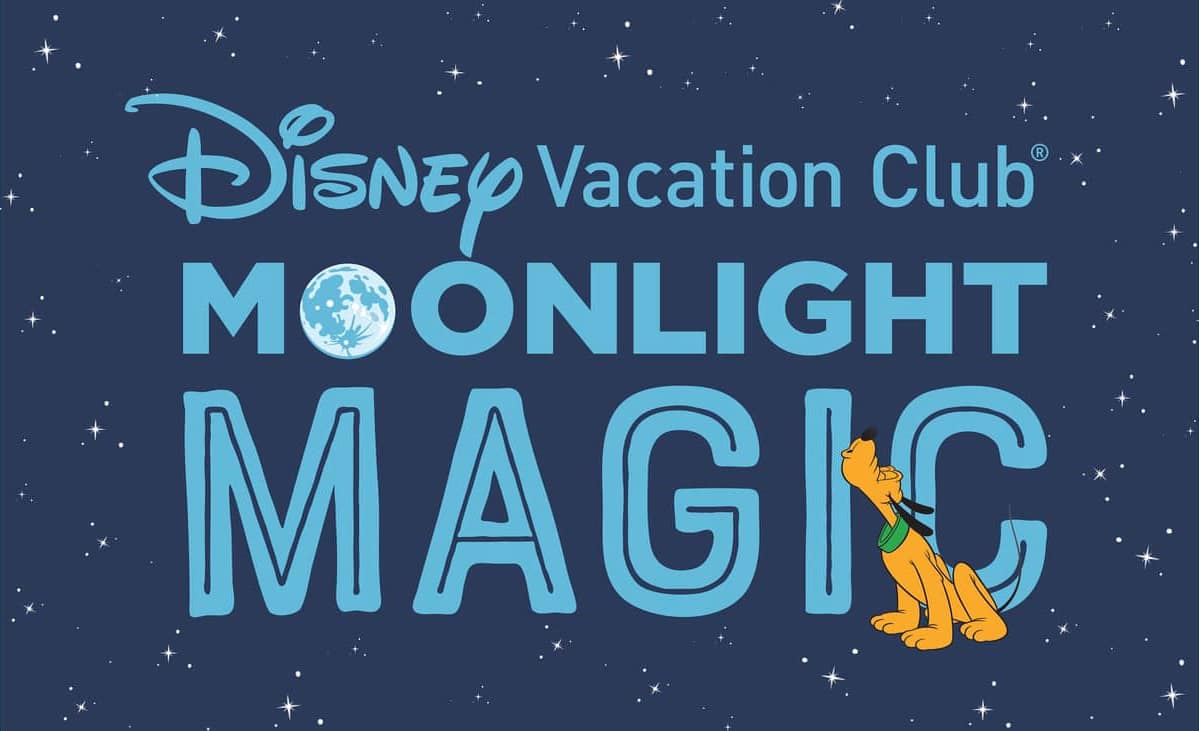 The DVC Members can register themselves and up to 4 more guests per DVC Membership – or as many guests on their Resort Reservation that was reserved for the event. This means if you have over four guests staying at an eligible Disney Resort for the event, you can register those guests if they are registered on your Disney Resort Reservation.
The DVC Member must be in attendance to check in the entire party at the time of entry to the event.
How Long Is Moonlight Magic at Disney?
DVC Moonlight Magic Events vary but start around 9:00 pm and go for about three hours. If you are looking for an earlier start time, Animal Kingdom usually starts earlier than the other events because it closes earlier than the other Disney Parks.
Check-in for the event starts about two hours before the event's start time. Meaning you can enter the park before the Moonlight Magic event starts.
The registered DVC Member must show their DVC Digital Membership card and photo ID at check-in. You will be given a wristband at check-in, so cast members know you are there for the event.
You will also be given vouchers for a free quick-service meal and a schedule of what will be going on for the night. I always check the schedule first to make sure we have a chance to see our favorite characters.
Is Moonlight Magic Worth It?
Yes! Moonlight Magic is our family's favorite Disney event of the year and something we look forward to attending! DVC Members have amazing perks to attend, such as short wait times for attractions and rides, free food, rare characters, and special fireworks. My kids love attending and having the chance to have a more personalized experience of the Disney Parks.
One of the best parts of the event is that it is complimentary. We love enjoying the free Disney event. This is one of the most magical ways to experience the Disney Parks.
Make sure to follow along to keep up with the latest news and dates for registering for the Moonlight Magic Events. The closer the dates come Disney will announce information on registration windows.
Remember, this is a popular event that books up, so make sure to register as soon as possible. Remember, your Disney Resort Reservation on the dates of the events will give you early access to registering for Moonlight Magic.
if you have extra DVC Points and are trying to decide when to use them. Pick a date you want to attend the Moonlight Magic Event and plan to use your points to get early registration.
This will help to increase your chances of getting into the specific event you want to attend.
Are you a Disney Vacation Club Member that has attended DVC Moonlight Magic? Let us know what you recommend visiting at these magical events!