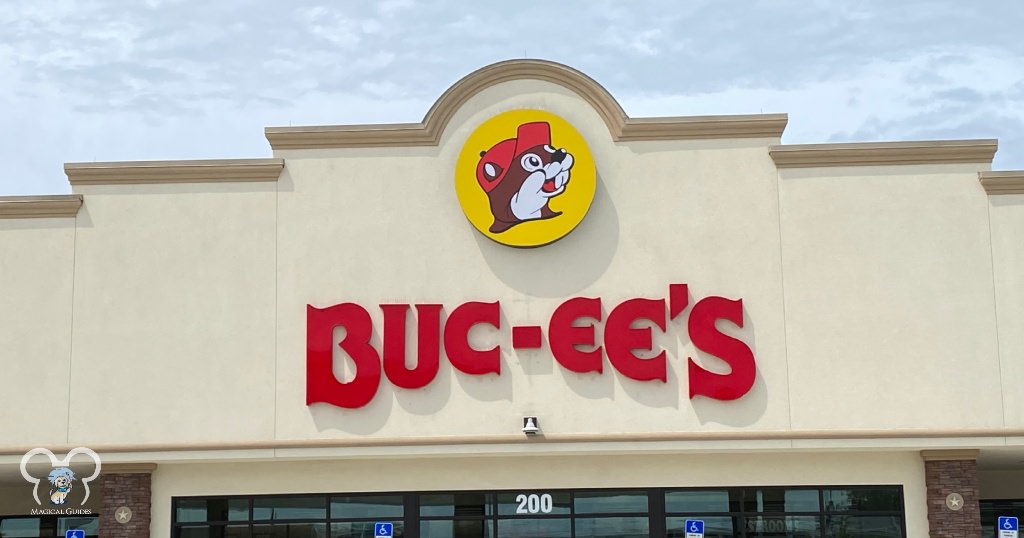 Imagine a place where you can fuel up your car, grab mouth-watering snacks, and find unique souvenirs – all while experiencing top-notch customer service and unbelievably clean restrooms. Welcome to Buc-ee's, a Texas-based travel center that has now expanded its horizons to Florida.
It's hard to imagine that a gas station could be a destination along a road trip to Walt Disney World, but Buc-ee's has become just that for my husband and me. We're lucky that when we drive from North Carolina we find ourselves with three Buc-ee stops along I-95.
My husband has talked so much about Buc-ee's that when my family visited from Maine, we drove two hours to one of the new Buc-ee's locations in Florence, South Carolina. My husband is a Buc-ee fan, that has way too many shirts with the company's beaver logo on it.
That said, I love that my husband finds things to get excited about on a 8-hour car ride to Orlando. I will take you on a journey through this one-of-a-kind travel center and show you why I refer to this as the Disney World of gas stations.
How many Buc-ee's are there in Florida?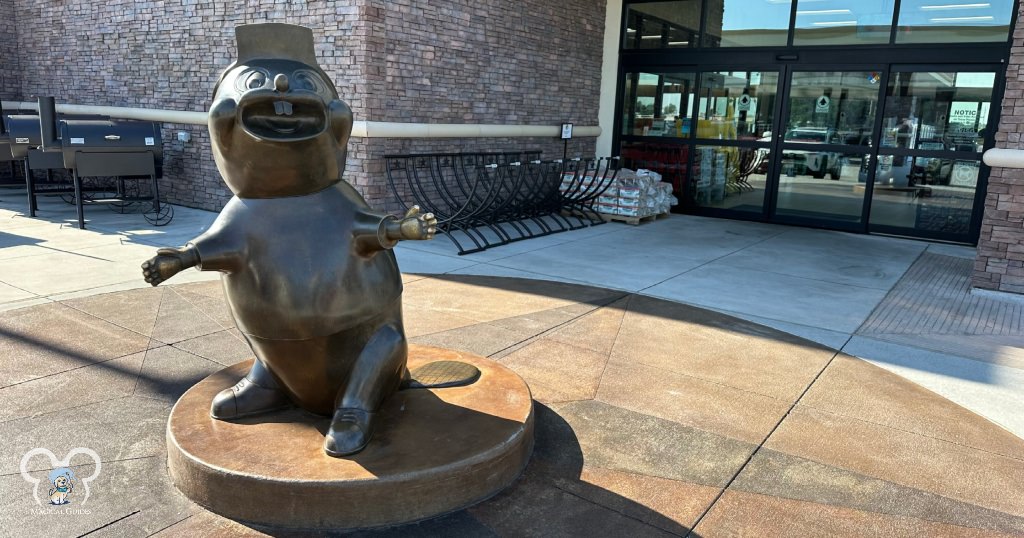 There are currently two locations where you can visit Buc-ee's to get your fill of brisket sandwiches. The current open Buc-ee store locations are in Daytona Beach, and St. Augustine Florida.
Just like their original Texas locations, the Florida Buc-ee's locations offere an expansive gas station, a vast array of snacks, and a large selection of unique merchandise to satisfy all your travel needs.
A third location in Florida is planned to be in Ocala, east of I-75 near W. Hwy 326, with construction on an 80,000-foot building already underway. This new location will bring the same Buc-ee's charm and offerings to a new audience, further strengthening the brand's presence in the state.
I think Buc-ee's is capturing all the travelers traveling to Central Florida and beyond. Buc-ee's targeted customer need disposable income, and if you're traveling through the Sunshine State Buc-ee's wants to be a part of your journey.
A Texas Tradition Goes South or East…maybe Southeast?
Buc-ee's, a beloved Texas tradition, is now making its way down south (east), expanding to Florida and South Carolina. Known for its convenience stores and travel centers, Buc-ee's brings its unique offerings to the Sunshine State, providing travelers and locals alike with a one-stop shop for all their Buc-ee needs.
The Daytona Beach Buc-ee's, being the first location in Florida, boasts over 50,000 square feet of retail space packed with fresh food, drinks, snacks, and all kinds of random items for your home. When you see the Buc-ee's sign, you know you're in for a treat.
I'm overly excited about the recently announced location in my home state of North Carolina. After a missed opportunity, North Carolinians will be able to stop in Efland/Mebane area. This is roughly an hour away, and the opposite direction to head to Disney World. Still my husband will appreciate it being close.
Why Daytona Beach?
So why did Buc-ee's choose Daytona Beach as the location for their first Florida store? With its touristy vibes and close proximity to major highways, Daytona Beach was the perfect spot for this popular convenience store and travel center chain to plant roots in Florida.
The beach, the attractions, and the bustling local scene make it an ideal location for travelers to stop by and experience what Buc-ee's has to offer.
The Daytona Beach Buc-ee's is an 80,000-square-foot building, ensuring that there's plenty of space to house all the amazing products and services that Buc-ee's has become famous for. This location has made a splash in the Sunshine State, attracting both tourists and locals to see what all the fuss is about.
Going inside Buc-ee's can be overwhelming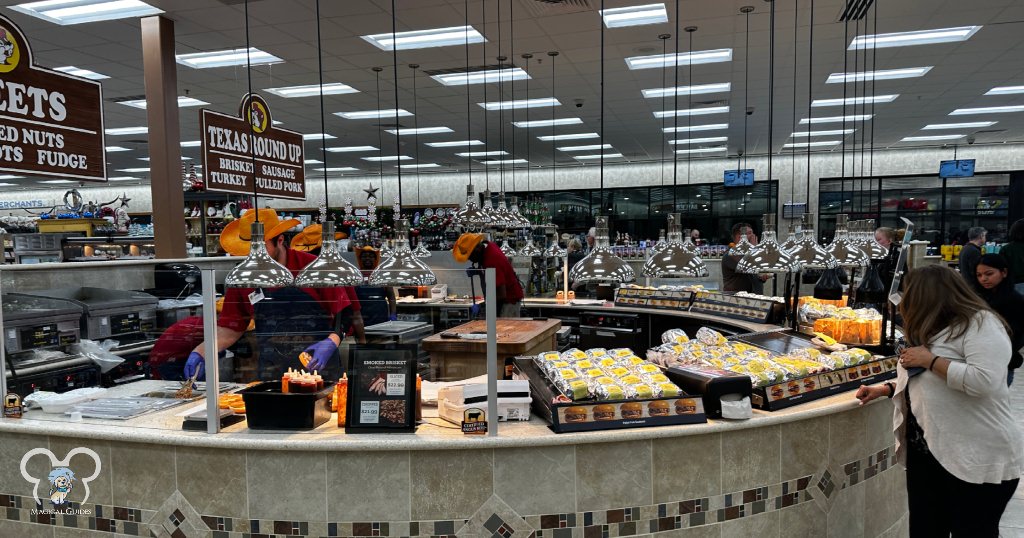 Stepping inside of a Buc-ee's for the first time, you'll be greeted by a world of convenience and variety. With low-priced gas at their fueling stations, grab-go grub like beef jerky and baked goods, and a plethora of snacks and souvenirs, Buc-ee's has something to satisfy everyone's taste buds and shopping needs. So know there is going to be a lot of people inside no matter when you go.
When I asked a Buc-ee's team member, they mentioned the average first timer will spend an hour and a half inside Buc-ee's. It's easy to see why they are always so busy, folks are buying so many things.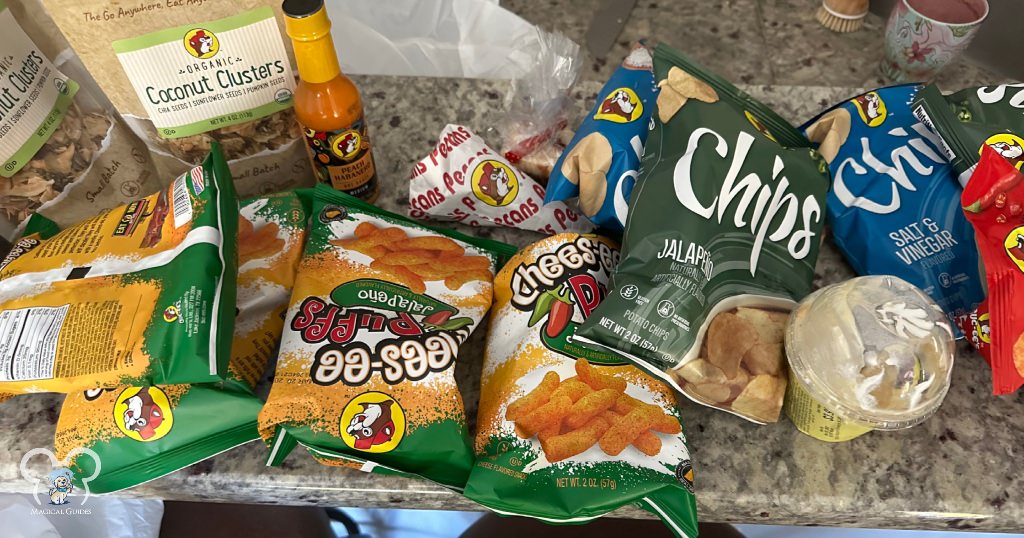 From their famous Beaver Nuggets and an extensive selection of jerky to sugared nuts, Dippin' Dots, and fudge, Buc-ee's offers a snack heaven for travelers and food enthusiasts alike. And let's not forget about their merchandise – T-shirts, hats, blankets, and mugs featuring their adorable bear mascot make perfect souvenirs or gifts for friends and family.
Fueling Up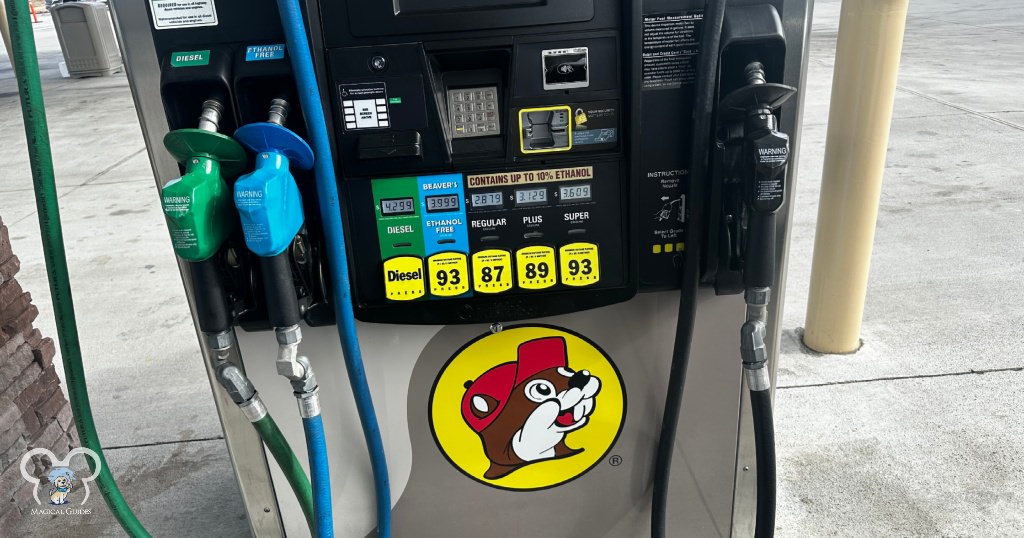 One of the key aspects of Buc-ee's is its gas station, providing a convenient and efficient fueling experience for travelers. With a whopping 104 fuel pumps to choose from any location, you'll never have to wait in line to fill up your tank. This abundance of pumps, combined with Buc-ee's low gas prices, makes it a breeze to fuel up and get back on the road in no time.
Not only does Buc-ee's provide an ample number of fueling stations, but their overall atmosphere and cleanliness also make it a pleasant experience for customers. Say goodbye to dingy and unkempt gas stations – Buc-ee's is here to revolutionize the way we think about fueling up.
Snack Heaven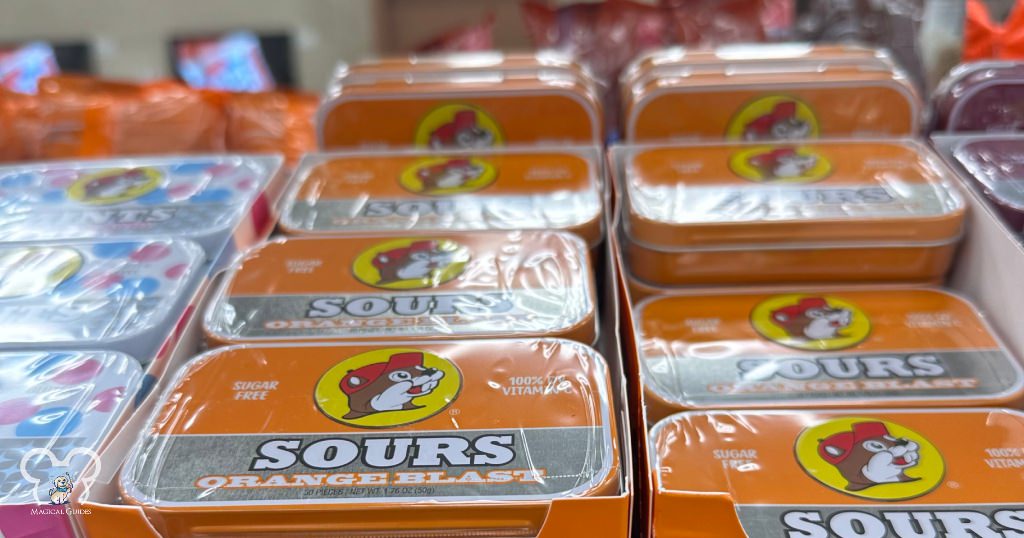 At Buc-ee's, you'll find a snack paradise that caters to every craving. Their famous Beaver Nuggets, a sweet corn puff snack similar to caramel corn, are a must-try for any first-time visitor. If you're a jerky fan, prepare to be amazed by their extensive selection, offering a variety of flavors and textures to satisfy your taste buds.
If it's your first time, try to get one or all of the following treats:
Homemade fudge
Beaver Nuggets (these are sweet)
Bever Nuggee's (these are savory)
Beef jerky
Jalapeno Cheese puffs
Mini-Cookies Tub
But the snacking doesn't stop there. Buc-ee's also offers a range of other treats, such as sugared nuts, Dippin' Dots, fudge, pastries, and more. They even provide samples of their fudge sometimes, allowing you to try before you buy and discover your new favorite road trip munchies.
Buc-ee's Merchandise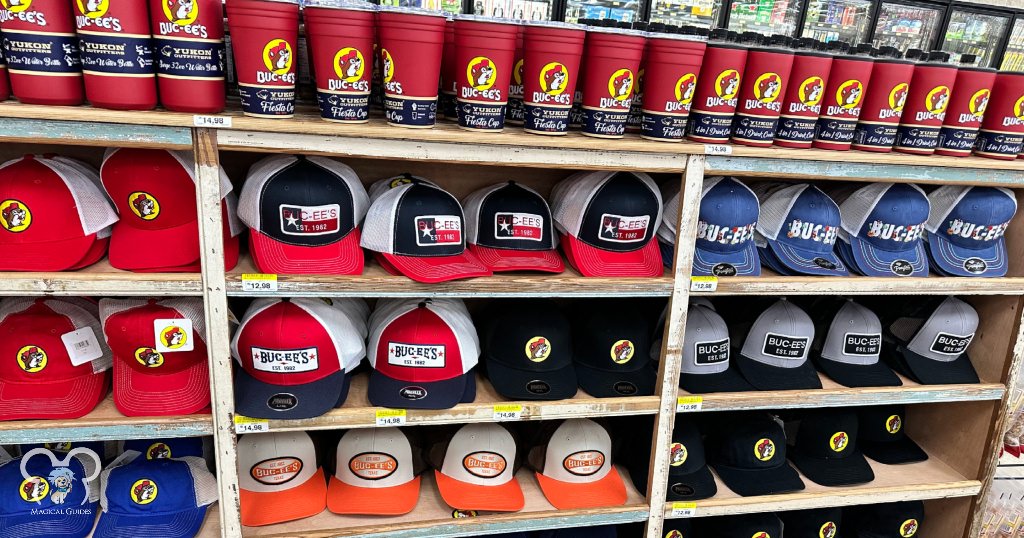 Beyond their fueling stations and vast snack offerings, Buc-ee's also has a wide array of merchandise featuring their iconic bear mascot. From clothing items like T-shirts, hoodies, and hats to souvenirs such as blankets and mugs, there's something for everyone at Buc-ee's.
My husband buys at least one Buc-ee shirt when he visits. He even picks up some Buc-ee swimming trunks, trying to convince me to get a matching bathing suit. I don't think I'll be caught in one of these anytime soon.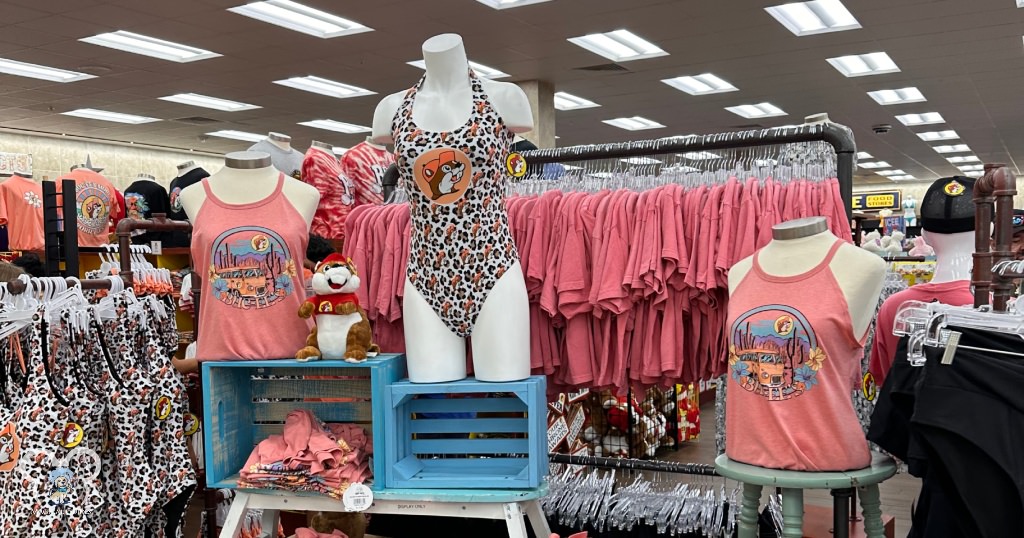 Whether you're looking for a unique gift or simply want to show off your love for Buc-ee's, their merchandise selection allows you to take a piece of the Buc-ee's experience with you wherever you go. Don't forget to snap a photo with the famous bear mascot while you're there!
What is the deal with Buc-ee's bathrooms?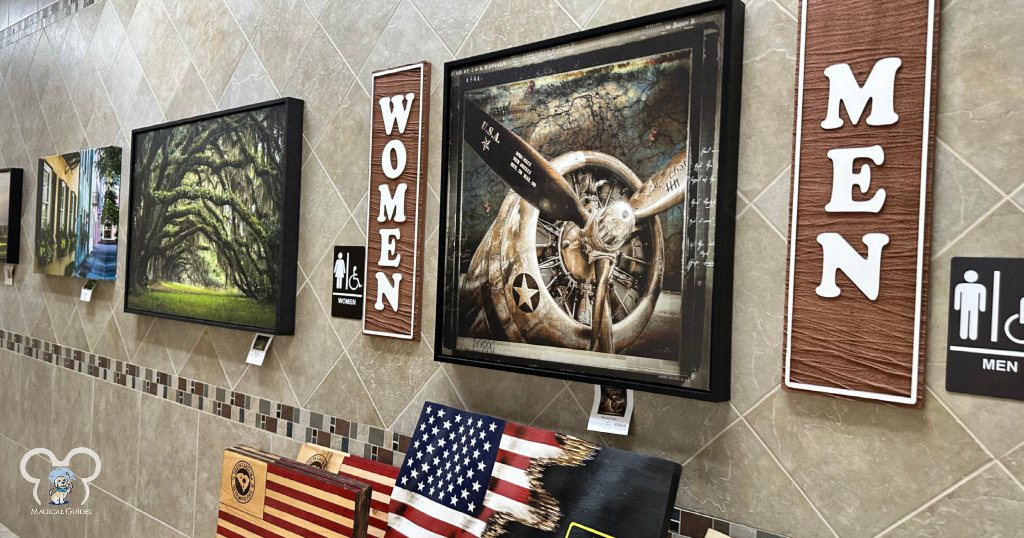 So what sets Buc-ee's apart from other convenience stores and travel centers? For starters, their pristine bathrooms have gained quite the reputation for being impeccably clean and well-maintained. They're even inspected regularly to ensure a top-notch experience for customers.
The women's restrooms can develop a line, so much so that they will have someone directing traffic in the clean bathrooms. We ladies never get a break when it comes to waiting in lines for bathrooms, but thankfully Buc-ee's has at least 50 stalls at each location.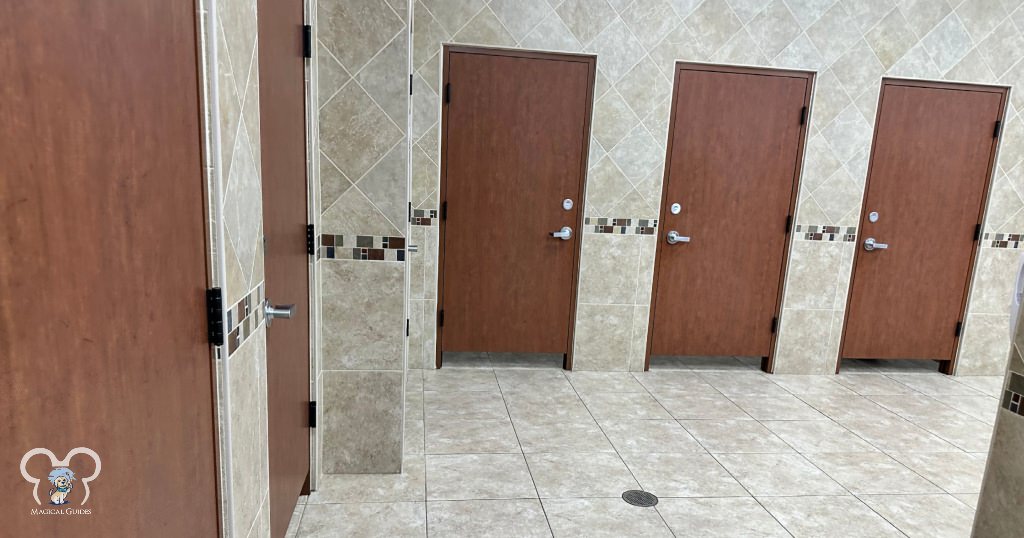 Additionally, Buc-ee's friendly service and customer-first culture make it a delightful place to shop and refuel.
Another unique aspect of Buc-ee's is the lack of designated dining areas. Instead, they encourage customers to explore the store and take their food to go. This approach keeps the focus on their vast product offerings and allows for a more interactive shopping experience.
Does Buc-ee's offer Friendly Service?
At Buc-ee's, the friendly staff is always busy but ready to help with a smile on their face. Their customer-first culture is evident in the way they treat their employees, paying them 40-50% more than the industry standard. This approach ensures that Buc-ee's staff is not only happy but also motivated to provide exceptional service to their customers.
Whether you need help finding a specific product or simply want a recommendation for the best snacks, you can count on Buc-ee's staff to make your shopping experience enjoyable and efficient.
Why are there No Dining Areas at Buc-ee's?
One notable aspect of Buc-ee's is the absence of designated dining areas within the store. While the reasoning behind this choice isn't entirely clear, it does encourage customers to take their food to go and continue exploring the store before getting back on the road.
If you need a minute to enjoy that pork sandwich smothered with their signature sweet kind of barbecue sauce, consider parking in one of the many open parking spots on the outskirts of the store. I've seen people tailgating eating brisket filled burritos having a great time sitting in lawn chairs.
This approach keeps the focus on Buc-ee's vast product offerings and creates a more dynamic shopping experience. So grab your Beaver Nuggets, jerky, and other treats, and hit the interstate to your next destination with a quick snack.
Future Buc-ee's Locations in Florida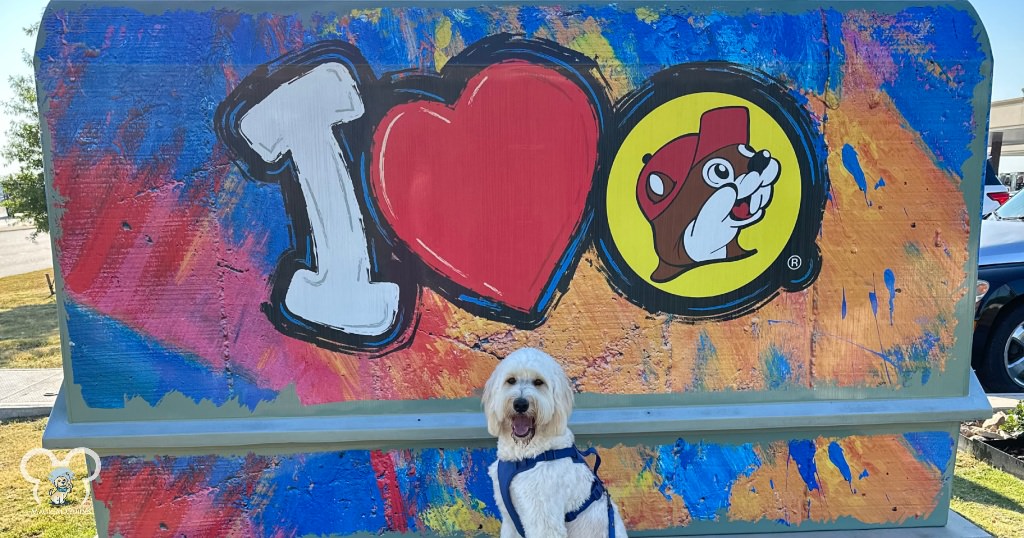 With the success of its Daytona Beach and St. Augustine locations, Buc-ee's has big plans for the future in Florida. They're already working on opening a third location in 2025, situated near I-75 just north of Ocala. This 80,000-square-foot travel center will boast over 100 gas pumps and offer the same Buc-ee charm and services to even more Florida residents and travelers.
So if you're driving to Orlando from Alabama, you'll be able to stop at the Ocala location soon.
Further Expansion Plans
As Buc-ee's continues to grow and expand, we can only imagine the new and exciting experiences that await customers at future locations. From their impressive snack selection to their spotless restrooms, Buc-ee's is destined to make a lasting impact on the convenience store and travel center industry in Florida and beyond.
Buc-ee's Beyond Florida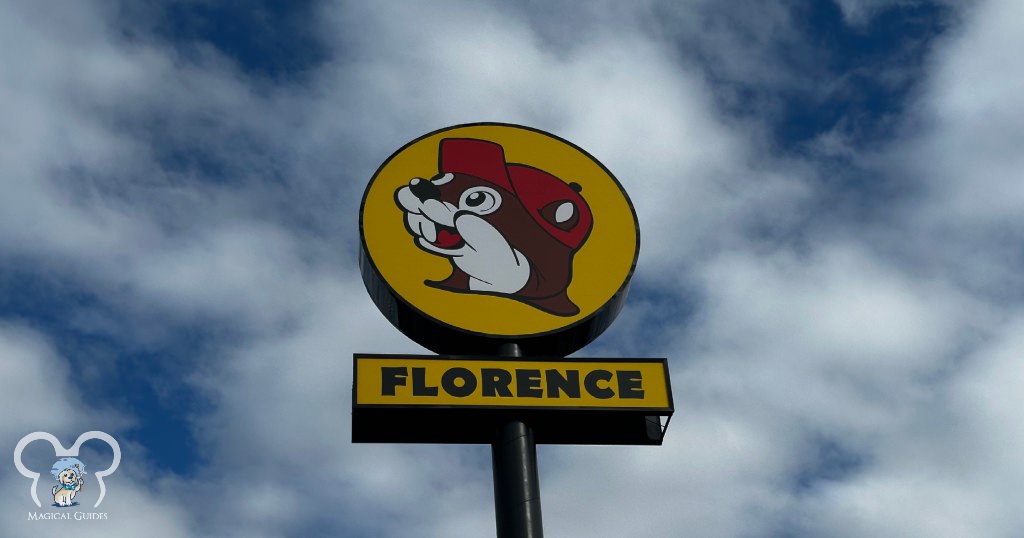 While Buc-ee's expansion in Florida is undoubtedly impressive, it's worth noting that the brand has its sights set on other states as well, including Tennessee. They're looking to expand to places like Colorado and Wisconsin, bringing their exceptional service, products, and facilities to even more travelers and residents across America.
With its growing popularity and commitment to excellence, Buc-ee's is well on its way to becoming a staple in the convenience store and travel center industry nationwide. Soon, more people across the country will be able to experience the unique charm and offerings that Buc-ee's is known for.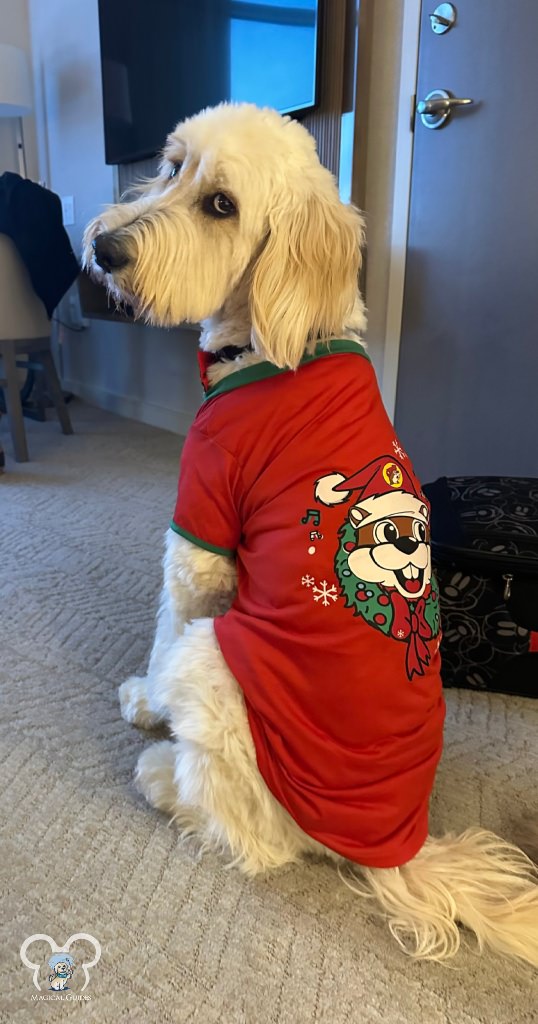 Buc-ee's Florida locations marks the beginning of an exciting new chapter for the brand as it expands beyond Texas. With its vast array of services, products, and commitment to quality, Buc-ee's is a must-visit destination for travelers and locals alike.
As they continue to grow and open new locations, we look forward to seeing how Buc-ee's will further redefine the convenience store and travel center experience for customers nationwide.
Frequently Asked Questions
How many Buc-ees are there in Florida?
Currently, there are two Buc-ee's locations in Florida: one in Daytona Beach and the other in St. Augustine.
Another is set to open in 2025 in Ocala, Florida.
Where is the third Buc-ee's location in Florida?
The third location in Florida is proposed to be located just north of Ocala, near Interstate 75. It would feature an 80,000-square-foot travel center with 120 fuel pumps and a 750-spot parking lot.
Where are the biggest Buc-ees?
Tennessee is now home to the world's largest Buc-ee's, boasting 74,000 square feet and 120 gas pumps.
That said, Texas is slated to have the biggest Buc-ee's – because everything is bigger in Texas.
What makes Buc-ees so famous?
Buc-ee's is widely known for its enormous gas station locations, offering a vast selection of fuel, snacks, brisket, sandwiches, baked goods, tacos, souvenirs, and travel items, making it the ultimate 24/7 destination for travelers.
It is a one-stop shop for all of your needs, whether you are on a road trip or just need to fill up your tank. With its convenient locations, Buc-ee's is the perfect place to stop for a quick bite or to pick up some souvenirs.
What makes Buc-ee's different from other convenience stores and travel centers?
Buc-ee's is known for its clean restrooms, friendly service, a large selection of products, and lack of eating areas – making it distinct from other convenience stores and travel centers.
Why is Buc-ee's not friendly to truckers?
Simply put, Buc-ee's isn't a truck stop. Truckers aren't their target audience, they want the traveler that is headed somewhere with disposal discretionary funds to buy their stuff.
Truckers are a vital part of the US economy, and without them, we wouldn't enjoy so many of the things we do, but a Buc-ee's store isn't set up to handle the needs of tractor-trailers.
Who owns and started Buc-ee's?
1982 in Clute, Texas the first Buc-ee'e was built by Arch "Beaver" Aplin III. The founder didn't expand further until 2003 with the travel centers that we know today. It's safe to say that folks traveling to Central Florida greatly enjoy the stop for Texas barbecue.