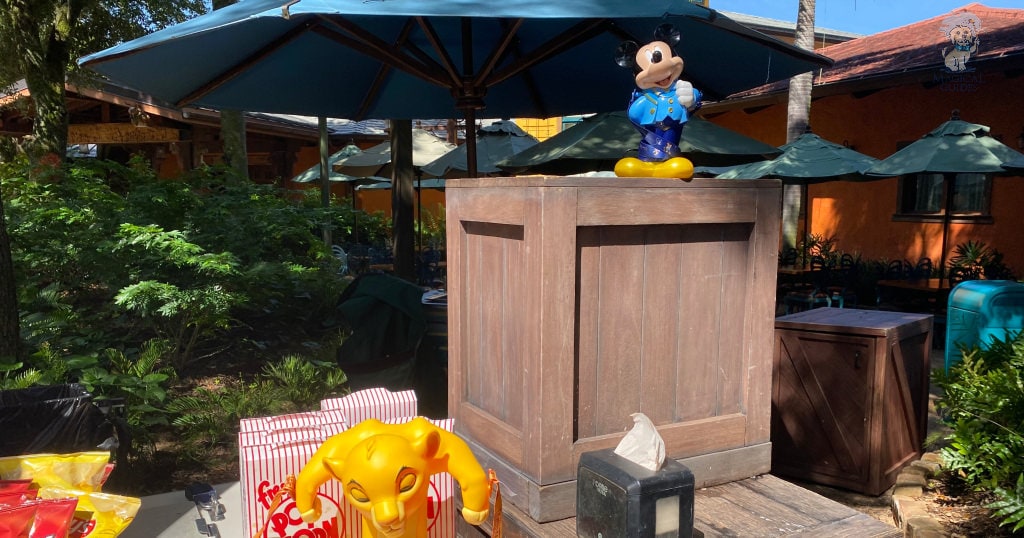 One of the most popular snacks at Walt Disney World, popcorn is a savory treat guests of all ages enjoy while strolling through the Disney Theme Parks. Walking through the Disney Parks, one of the most noticeable smells comes from the popcorn stands, where you can get one of those infamous buttery snacks. Even Walt Disney was known to eat popcorn while walking throughout Disneyland!
Popcorn started being served throughout Disney Theme Parks in the 1960s but originally was sold in cardboard boxes that would have the newest attractions and some of your favorite characters decorated on the outside. Not only is the popcorn a delicious snack, but it is one of the most budget-friendly snacks Disney has to offer. With the refillable popcorn buckets, you can purchase a popcorn bucket in the park and refill it for a low price.
How much are refillable popcorn buckets?
To purchase a refillable popcorn bucket, head over to one of the many Popcorn Carts located throughout the Disney Theme Parks. The refillable popcorn buckets range in price from $13.00 and can go up to $25.00 depending on the type of popcorn bucket your purchase.
Standard Refillable Popcorn Buckets
The standard refillable popcorn bucket starts at $13.00 and comes filled with popcorn. The buckets vary on what is on the outside, depending on where the cart you purchase from is located. Many of the carts in Hollywood Studios have standard buckets with a Star Wars theme on them, and Animal kingdom has standard refillable buckets decorated with The Lion King. Throughout the Disney Parks, you can purchase the 50th Anniversary standard popcorn buckets.
Specialty Refillable Popcorn Buckets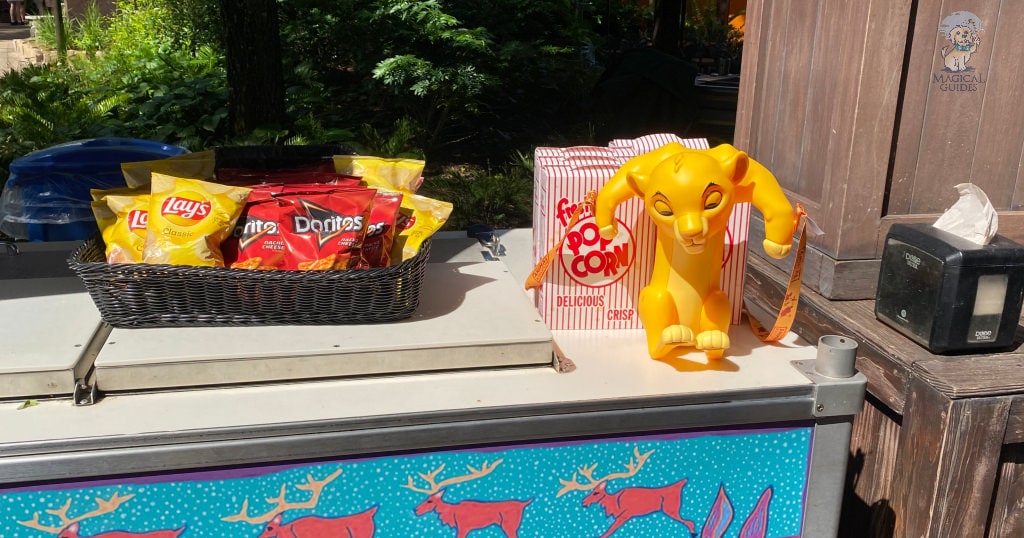 Some of the most popular refillable popcorn buckets come in different shapes and sizes and are themed after your favorite Disney characters, rides, and attractions! Recently, the Figment popcorn buckets were one of the most popular items at Disney, and many guests waited in lines for hours to purchase one. The specialty popcorn buckets do not look like the typical buckets but come in shapes such as a Mickey Head Balloon or Mickey Mouse himself! The specialty refillable popcorn buckets start at $19.00.
Refills for Popcorn Buckets
Refills for the popcorn Buckets cost $2.00, making it one of the most budget-friendly snacks Disney offers. This is a great deal and can help save you money on your dining budget while spending the day at the Disney Theme Parks. Purchasing a popcorn box will cost you $5.50, so the $2.00 refill price is a great way to save money if you plan on buying popcorn more than once while at Disney. If you have the Disney Dining Plan, you can purchase popcorn or a refill of popcorn using a snack credit. However, with refills only costing $2.00, it is good to buy your $2.00 refill of popcorn and use your snack credit for something a little more expensive.
Will Disney World refill old popcorn buckets?
When purchasing a refillable popcorn bucket, it is advertised that refills are $2.00 for the length of your stay. But you will see many guests bring popcorn buckets that are clearly from years ago and are still given refills for only $2.00. (I once asked a cast member if I could use old buckets, and they let me know they refill old popcorn buckets. The cast member told me she filled a bucket from the 1990s!)
What kind of popcorn does Disney World use?
Disney offers many different types of popcorn throughout the four Disney Theme Parks. The most popular popcorn is the classic butter popcorn. Many guests do not realize this savory popcorn is the Pop Secret popcorn brand. Freshly made and warm when you buy it, the popcorn is a mouthwatering treat. While the butter flavor is most popular, there are many different types of popcorn sold at Disney Theme Parks.
The Classic Butter Popcorn is the most popular popcorn at Disney Parks and is sold at many locations throughout the four Theme Parks. All Classic Butter Popcorn is included in the $2.00 refill bucket price.
Those wanting a sweeter take on the traditional treat can head over to Canada in EPCOT's World Showcase. There is a stand that serves beverages and Maple Popcorn year-round. Many of the different Festivals at EPCOT also serve a dish with Maple Popcorn at the Marketplace located in Canada.
Head down Main Street U.S.A. for a fun take on Candy Popcorn! Guests can choose a base popcorn (caramel, rainbow, butter, and cheddar), add a syrup (Dark, milk, and white chocolate), and finish by adding their favorite candy! A fun way to personalize your favorite snack!
You will find this sweet popcorn located at Magic Kingdom and EPCOT. In Magic Kingdom, Big Top Treats in Fantasyland sells Caramel Popcorn. EPCOT's Germany Pavilion is the most popular location for Caramel Popcorn at Karamell-Kuche.
Located in Star Wars: Galaxy's Edge, you will find Kat Saka's Kettle, a delicious sweet and savory combo of popcorn! Their popular fruit and chili flavors are unique and will have you coming back again and again for their distinct flavors!
If you are a cheese lover, head over to the Gourmet Popcorn Cart in EPCOT's Future World, where you can find Cream & Chive, Cheddar Cheese, and Buffalo Bleu Cheese flavors.
Where is the 50th Anniversary Popcorn Bucket?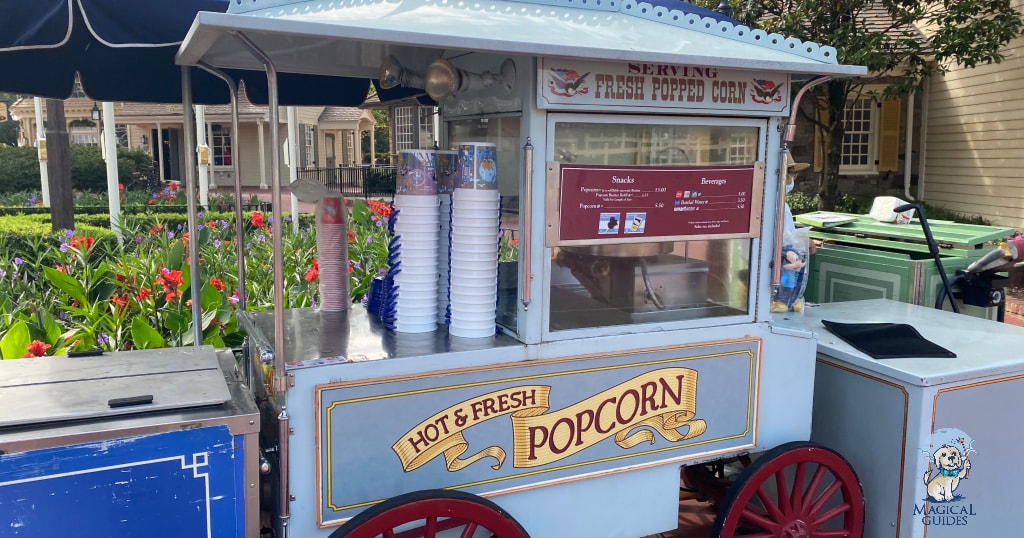 Currently, you can purchase Disney's 50th Anniversary Popcorn Buckets at many Popcorn Carts throughout the Disney Theme Parks. Most locations have the 50th Anniversary Buckets, with only a few selling different buckets, such as the Star Wars Popcorn Buckets at select Hollywood Studios locations.
Since the start of Disney's 50th Anniversary Celebration, Disney is also selling 50th Anniversary Specialty Popcorn Buckets, such as the 50th Anniversary Mickey Popcorn Bucket and the 50th Anniversary Mickey Balloon Popcorn Bucket. Currently, you can purchase the 50th Anniversary Skyliner Popcorn Bucket at select locations. Hot and Fresh Popcorn Stands in front of Mickey & Minnie's Runaway Railway now had the 50th Anniversary Bucket and 50th Anniversary Skyliner Bucket.
Where can I refill my popcorn bucket?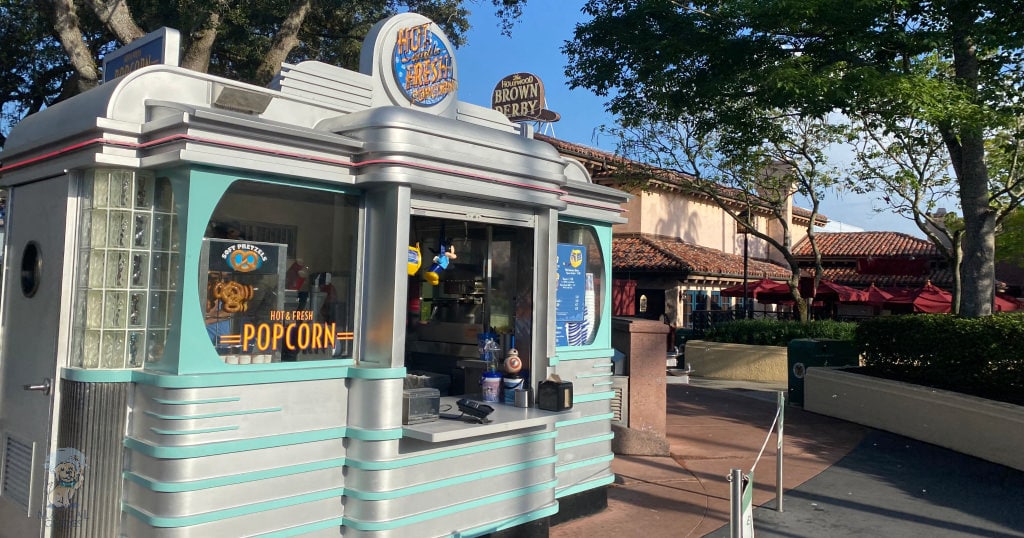 All four Walt Disney World Theme Parks have popcorn carts in multiple locations where you can refill your Disney popcorn bucket for only $2.00. Here is a list of the current popcorn carts at each park.
Magic Kingdom
Main Street U.S.A. Popcorn Cart – Located on the left entry to the park.
Castle Plaza Popcorn Cart – When looking at Cinderella's Castle, the cart will be on the right side.
Liberty Square Popcorn Cart – Located across the street from Liberty Tree Tavern.
Frontierland – There are two Popcorn Carts in Frontierland, one beside Westward Ho Refreshments and one outside Big Thunder Mountain Railroad.
Tomorrowland- Located in front of Space Mountain.
Adventureland – Located after Jungle Cruise if walking towards Frontierland.
Fantasyland – There are two locations in Fantasyland, one Storybook Circus Popcorn Cart, located across from Dumbo, and Maurice's Amazing Popping Machine, right past Gaston's Tavern walking towards Ariel's Undersea Adventure
EPCOT
World Celebration Popcorn Cart by the Imagination! Pavilion.
World Celebration Popcorn Cart is located next to the Creations Store.
World Discovery Popcorn Cart near Mission: SPACE.
Fife & Drum Tavern in the American Adventure Pavilion.
Canada Pavilion Maple Popcorn Cart in Canada in the World Showcase.
Disney's Hollywood Studios
Hot and Fresh Popcorn Stands- there are multiple locations in front of Mickey & Minnie's Runaway Railway and close to The Little Mermaid Show.
Hollywood Hills Amphitheater – Located right outside Fantasmic!
Hub Popcorn Cart- Located outside Frozen Forever: A Frozen Sing-Along.
Disney's Animal Kingdom
The Feeding Ground Popcorn Cart – Located in Discovery Island.
Corn-Ivores Popcorn Cart – Located in Dinoland U.S.A.
Mahindi Popcorn Cart – Located in Africa.
Thirsty River Bar & Trek Snacks – Located in Asia close to Expedition Everest.
With refillable popcorn buckets coming in different themes, sizes, and shapes, you are sure to pick out a fun popcorn bucket in a Disney theme you will love! It is perfect for snacking while visiting the Disney Parks, but it is a budget-friendly souvenir you can take home with you. Whether you are looking for a classic, savory, buttery popcorn snack or a sweet, maple treat for your stroll through the Disney Theme Parks, there is no doubt a better snack than the classic popcorn to satisfy you on your magical day at Walt Disney World. Do you have a favorite popcorn stand you visit when spending the day at the Disney Theme Parks? Let us know if you have a Disney Popcorn Bucket you use when visiting the Disney Parks!