Shows are approximately 40 minutes long. Each evening there are three shows — 5, 6:45 and 8:15 p.m.
Candlelight Narrators
Each night, a celebrity narrator tells the story of Christmas, recounting the biblical tale of a savior born in Bethlehem. Woven into the production are stirring songs of hope and joy performed by the orchestra and massed choir.
This year, the following celebrity lineup will lend their talents to the performance:
Auli'i Cravalho
November 26 through November 28
Chita Rivera
November 29 through December 1
Jodi Benson
December 2 through December 4
Alton Fitzgerald White
December 5 through December 7
Bart Millard
December 8 through December 10
Lisa Ling
December 11 through December 13
Andy Garcia
December 14 through December 16
Ana Gasteyer
December 17 through December 19
Courtney B. Vance
December 20 through December 22
Steven Curtis Chapman
December 23 through December 25
Blair Underwood
December 26 through December 28
Pat Sajak
December 29 through December 30
Celebrity narrators, dates and other entertainment are subject to change or cancellation without notice.
Check back for additional schedule updates.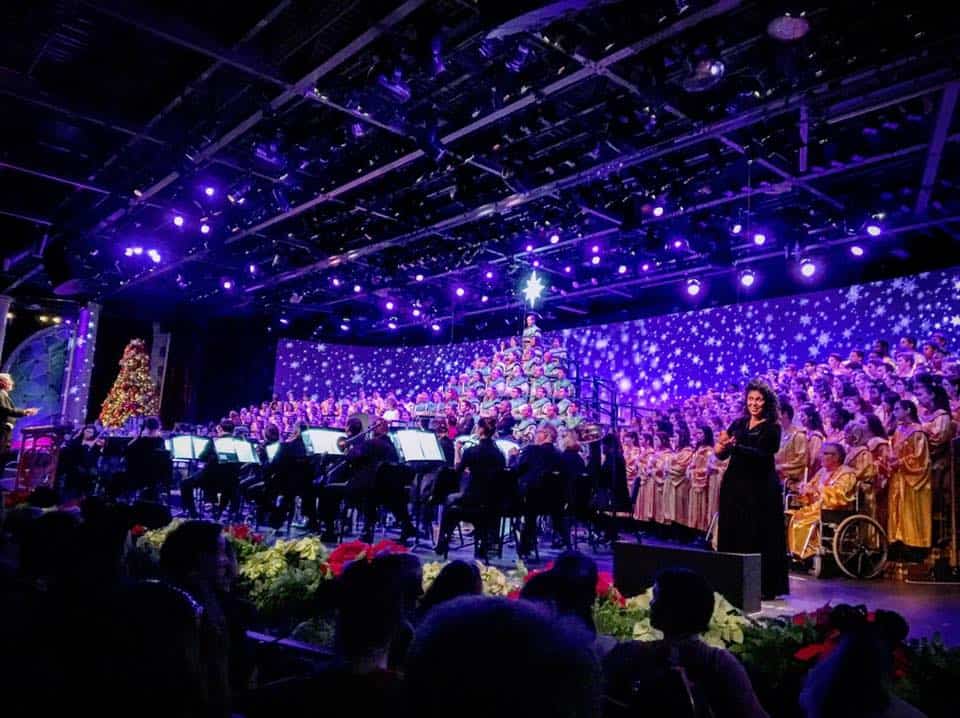 November 26 @ 17:00 — December 30 @ 20:40
5:00 pm — 8:40 pm
(819h 40′)
American Gardens Theater, American Pavilion, EPCOT