This trip report to the Walt Disney World resort is going to be a tad different than what most are after, as I went all over the resort, without stepping foot in the parks.  I wanted to see some family, spend lots of times in pools, and do a split stay. So here are some of the key highlights to my Walt Disney World Trip Report for July 2021:
Overview of the JW Marriott Orlando Bonnet Creek Resort & Spa
Pool time at the Walt Disney World Dolphin
Dinner at Shula's at the Dolphin Hotel
Golf lessons at Celebration Golf Club
Overview of the JW Marriott Orlando Bonnet Creek Resort & Spa
First let me say, I love the Bonnet Creek hotels at Walt Disney World. On this solo trip, I was looking forward to trying out the JW Marriott.  Riding past the Waldorf Astoria of Orlando was difficult, but imagine this view when you pull up.
If you aren't familiar with the JW Marriott brand, it's going to be posh, trendy and is a 4 star hotel – so if you have to stay "off property" be prepared for some luxury. I have earned status with the Marriott Bonvoy program, and redeemed an upgraded suite certificate to enhance my stay.  Sadly it wasn't one of their corner suites that had a balcony – but nice upgrade that didn't cost additional fees is always a win in my opinion. 
Read Also: Disney World Mini Golf Courses: Cost And Other Options
 There are two pools with zero entry, but nothing too exciting about that besides just being beautiful.  They do offer activities outside that are fun if you have others like mini golf, or outdoor chess.  I could see this being a lot of fun if you have kids, or wanted to do a romantic get away with a spouse.
I would stay here again, especially if the price was right.  Keep in mind you will have to Uber if you don't have a car or take their transportation to the parks.
Pool time at the Walt Disney World Dolphin
When it came time to switch to the Dolphin hotel, I was eager, and excited. This was the first hotel I've ever stayed at down at Disney World, so naturally I have a fondness about it. This time was no different. My room view literally was looking at the roof of the hotel, but again I had a suite upgrade – which was nice when friends came back to my room to chat after dinner at Shulas. 
So a quick run down of the perks for staying at the Swan and Dolphin (Swalphin) is location, price, and the pools. Location, you can walk to two parks, price is usually low scale of a moderate with the quality of a deluxe resort, and the amazing grotto pools they have.  They seriously don't make them like this anymore, and I think the only other pool that compares is the Yacht Club called Stormalong Bay with the sand in the bottom of the pool. Back to this pool – I love the water falls as it's almost like a massage if you can stand it falling on you.  The Swan has its own quiet pool, but I usually skip it.  I also skip the lap pool in front of the pool restaurant.  We did hang out by the kiddie pool, as my friend brought his two young children with us.  
Also, for those that want a treat, order chicken wings (hot or Korean glazed) with their signature Phins and Feathers beer for a tasty treat.  I also have enjoyed many of their signature cocktails like the Mountains of Florida.
[modula id="1526″]
Dinner at Shula's at the Dolphin Hotel
Shula's is such a highlight of any visit as this is fine dining without necessarily dressing up.  You should look presentable, and the atmosphere is business casual.  You won't be turned away if you're wearing park attire, but you might want to shower and put on fresh clothes for the money you are about to drop here. 
This occasion I was the third wheel with my friend and his wife – we landed open seats with no waiting at the bar.  They serve kettle, caramel sea salted popcorn that  I was informed that popped themselves. We sipped on Dark Cherry Smoked Manhattan's that had a little presentation of smoke added – it was quite delicious.  My friends wife ordered some wine, which she enjoyed. 
You can order from the full menu there – which we did. Crab cakes, Blacken salmon, and a 22oz dry aged steak is what we ordered, along with sides that were shared, mac & cheese and mashed potatoes.  I've never had a bad meal here, but if you are wondering, always order the mashed potatoes.  I also enjoyed the most flavorful steak I've ever had, I don't know what the in house dry age entails, but it was worth the extra $10 over the other steaks they offered.
[modula id="1573″]
Golf lessons at Celebration Golf Club
So my friend moved to Celebration earlier this year, and one goal of his this year is to play more golf.  He booked us a lesson at the Celebration Golf Club, to which I later find out that he's been taking lessons for a while now.  The course is welcoming and just has a magical feel to it, like the rest of Celebration.  The golf academy there is staffed with highly qualified, and friendly folks.  During the lesson I discovered my enjoyment for golf, and I can't wait to actually play a game on the highly rated course next time I come down.  
Read More: Disney World Mini Golf Courses: Cost And Other Options
One of the best kept secrets about this place is their ice machine and the crushed iced it provides to ensure you stay hydrated.   Another thing I think is interesting, you can get married at this beautiful place for less than $500 for a small intimate gathering during the week.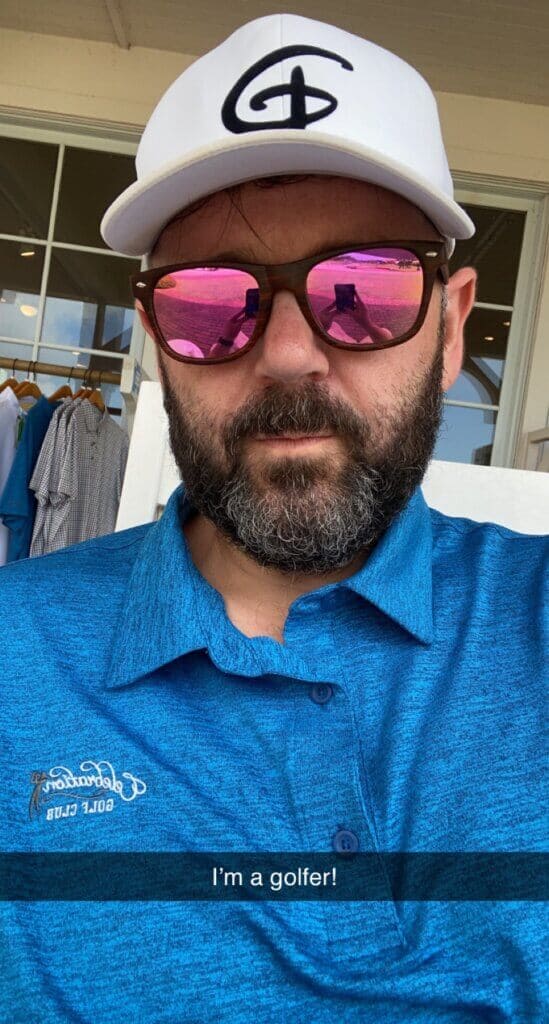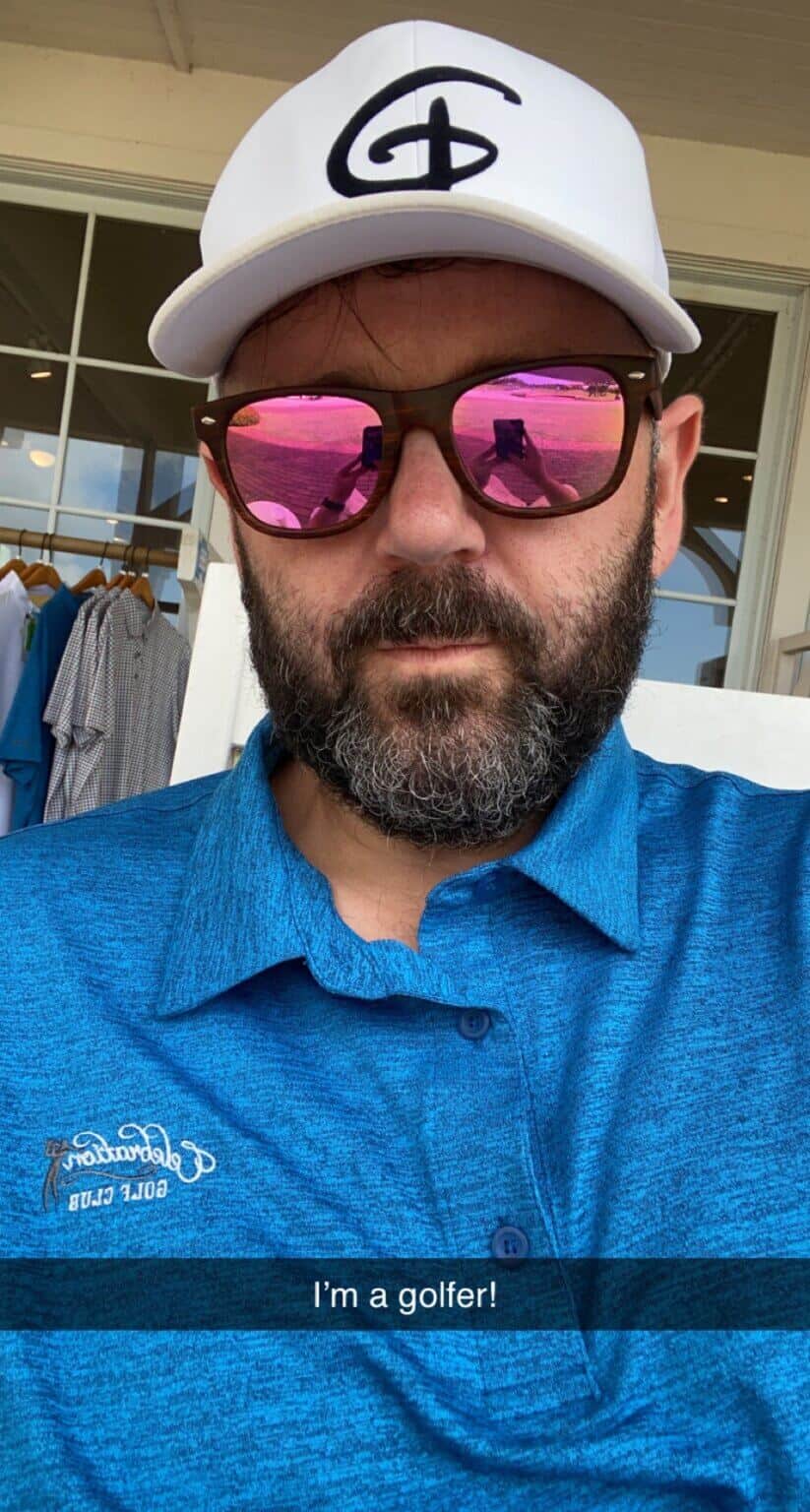 Overall thoughts about the trip
Ah, it was amazing to be back in visiting the Walt Disney World Resort with some semblance of normalcy. I will have to consider more trips to visit family down there, and explore more of downtown Celebration, Florida.  
Always bring sun screen, more socks, and extra change of clothes, when you visit in July – you will need them all.